| | |
| --- | --- |
| | PHDMAMA06's Recent Blog Entries |


Thursday, December 09, 2010
All you need is faith, trust, and a little pixie dust!

This morning, we woke up to a sweet little surprise...fat snow flurries were coming down! I often gripe about snow, but if it isn't enough to make the roads dangerous, I don't sweat it so much...and it is just so pretty and magical. Honestly, if it could just snow over Christmas, when I don't actually have to go anywhere and might actually want to see a blanket of white outside, and then magically melt away on Boxing Day, I'd be a pretty happy camper! And I do love getting out and being in the snow. It doesn't get you soaking wet like rain or have the unpleasant chills you get from freezing rain! So, we were kind of excited to enjoy the snow and I tried to remain blissfully oblivious to the fact that six or so inches of snow would likely be waiting for me upon my return to Madison.

Drink my water, 64+ ounces: NOT TODAY! Fell very, very short today. I know that not hydrating is only going to exacerbate that post-vacation bloat, but dangit, I'm struggling here!

Eat five servings of fruits and veggies: NOT TODAY! Those fruits and veggies...just didn't happen today. Sheesh. Why is it that non-fruits and non-veggies are often soooo much more tempting, especially when you're eating out?!

Eat mindfully all day and night: NOT TODAY! Another decadent day, I'm sad to say. As we were leaving the 'Boro to stay in Nashville, we bid our first hostess farewell with a Cracker Barrel breakfast. I kept it light-ish by ordering the Egg Beaters/muffin combo. At lunch we ate at this place called Burger Up, which featured hamburgers made from locally produced beef...it was fabulous but not even remotely low-cal. And for dinner, we ended up getting pizza again...

Running: I had to take in that snow after breakfast! I bundled up and did a quick two mile loop around the neighborhood. I might have gone longer, but knew that we had places to go, people to see! I didn't time myself, but guessed around 22 minutes since I felt like I was on the slow end of my usual pace. My running felt clunky and forced, as it often has lately. I'm still wondering what's up with that. I really hope I get some answers soon...as my recent lackluster running performance has been causing me to question my planned 2011 race schedule.

Cross Training: Not today.

Strength Training: Weights are still in the car...

Today just felt like a really unproductive day, and kind of sad, overall. I was sorry to say goodbye to Bruce's college counselor today. The two nights we spent at her house were incredibly relaxing and therapeutic, and Timmy really seemed to love being there. She gave him a Santa Claus book, a Scooby Doo video, and a train Christmas ornament as parting gifts. I also made plans with her to stay there when I return in April for the Country Music half! After that, we bumped around town for a while, and then ended up visiting with two of Bruce's college buddies, who are renting a house together near downtown Nashville. Bruce fell asleep on the couch, and one of his buddies showed me some pictures from a recent trip to New Zealand. I definitely felt my green-eyed monster coming out just a bit! The photos were incredible...and one thing that really blew my mind is how varied the terrain appears to be, particularly between the North and South islands. I hope I can get out there one day! After kind of a sleepy afternoon, we grabbed more pizza for dinner and headed to Opryland to see the lights, which were gorgeous as always! We didn't spend a very long time there, as Timmy (as well as the rest of us) was getting tired, and we didn't pay to see the Ice or Snow exhibits, since we get plenty of that stuff for free in Wisconsin! I really enjoyed seeing the lights...although was definitely ready to move on and head to bed when it was time. I was feeling slightly under-weather-ly and had a feeling a loooong night of sleep would be in the cards for me. Getting Timmy to bed was quite an ordeal. We'd be staying in his friends' basement, and it was cozy enough. However, when I was using the bathroom, some air in one of the water pipes made a loud noise and Timmy freaked. OUT. As in flailing, crying, screaming, tearing upstairs and refusing to come back down. We did everything we could to comfort him, but it was kind of a wrestling match of sorts, at first. We were finally able to settle him in a separate little room in the basement (rather than the big main room where he was initially) after convincing him that he wouldn't be able to hear pipe noise in there. I used to be extremely afraid of loud noises, like fireworks and balloons popping, when I was little, as well as dogs, so we kind of got a taste of what my parents probably went through when I was Timmy's age. I felt bad for the little guy, especially since he was already overtired, but at the same time, just wanted his panic attack to be over already.

Tomorrow's the last day in Tennessee, and I'm already feeling the pull to go back home, even though that means work and winter and other drudgery. It's not that this has been a bad vacation, but I'm kind of underwhelmed by the experience, for the most part. I feel like Bruce and I just didn't plan things out enough to make it successful. Yes, there is only so much you can plan out, and there always has to be some flexibility, but we kind of rolled into town and figured we'd just make things work somehow. That type of plan just doesn't work for us, when we have a three-year-old, not to mention two Type A sort of personalities in our family! Oh well, next time, huh?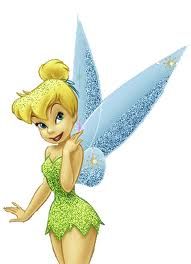 Thursday, December 09, 2010
Day two of vacation...and vacation eating is definitely setting in FULL FORCE. Breakfast wasn't too bad. We ate at our hostess's house, and I stuck to whole wheat toast and a few scrambled eggs, as well as a dish of natural applesauce from my stash. I managed a two mile walk around Centennial Park in the afternoon, so got some fitness minutes in. But then there was the pizza for lunch...and the Mexican food for dinner...ohhhhhhhh boy! We did have a great time socializing and visiting some of our old Nashville haunts, though. It was crazy to see how the area has changed. The apartment building where I used to live has been knocked down and replaced with a bank. (OK, that's actually pretty sad...) The 'boro has grown by leaps and bounds, and there are tons of restaurants, shops, and businesses that just seem to have cropped up out of thin air! I almost didn't recognize the once sleepy town where Bruce and I went on our first date.

Drink my water, 64+ ounces: NOT TODAY! Not even close today! I struggle a lot more with water intake when my primary means of feeding myself is eating out. I just can't quite wrap my mind around going to a restaurant and ordering water. I know that sounds really strange, because the water is cheaper and healthier, but I end up rationalizing. When I eat at a restaurant, it's "special" and I "need" something "special" to drink. Goooo figure.

Eat five servings of fruits and veggies: NOT TODAY! Ate the applesauce in the morning, but once that was gone, the closest thing to a fruit or veggie that I consumed was the tomato sauce on my pizza. Yep.

Eat mindfully all day and night: NOT TODAY! I can't say I'm entirely surprised though. Last night, I knew that two "big" social meal outings were on today's agenda. Lunch would be at Pizza Perfect, a restaurant on 21st Avenue which Bruce and I visited many times during our dating relationship. And dinner would be at La Siesta, a Mexican restaurant near MTSU that Bruce and his buddies frequented during his college years. I honestly didn't keep myself in check too much during either meal. The pizza flowed freely at lunch, and at dinner, I didn't shy away from the chicken chimi, refried beans, chips, or the pitcher of margaritas. Worth it? We'll see how badly bloated I feel tomorrow...but I certainly did enjoy all the nostalgic Tennessee food.

Running: None today.

Cross Training: In the afternoon, we went to Centennial Park in Nashville - the park with the big Parthenon - to get some fresh air. I did two laps around their one-mile walking path in about 31 minutes. Then, we spent quite a while on the lawn playing Frisbee and teaching Timmy how to throw and catch. It's so refreshing and awesome to watch the little guy learning something new and having such a great time with it! He was working incredibly hard on his Frisbee skills, laughing, and just being a kid. It gave me just ridiculous amounts of joy seeing how much fun he was having!

Strength Training: None today. Those weights are still sitting on the floor of our car. Hmm.

The end to the evening was wonderful. We sent Bruce off for a guy's night with one of his recording school buddies, and then took Timmy for a Christmas light drive. Timmy ATE it up. He just looooooves those Christmas lights! After the light drive, we watched Rudolph the Red Nosed Reindeer, in high definition, no less. I hadn't seen it in years and had pretty much forgotten the plot. Those misfit toys...sigh...how I can relate at times! After that, we sent the little man off to bed, and I had a chance to take a relaxing bath by candlelight in our hostess's brand new, awesome whirlpool tub! It was like being at a spa for the evening...just heaven! As for tomorrow, nothing specific is really on the agenda. We may go to church, we'll probably visit with friends for awhile, and we're hoping to stop by the Opryland hotel to see the Christmas lights and check out the hotel's post-flood restorations. So, anyway, even though all my goals have FAILs next to them today, I still had an amazing day and know that one off day (or even a few) isn't a major deal in the grand scheme of things.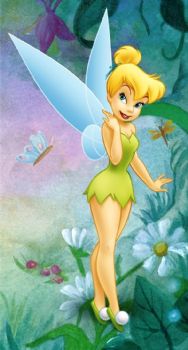 Thursday, December 09, 2010
All you need is faith, trust, and a little pixie dust!

Well, we're on the road, officially, first stop being Murfreesboro, TN. I'm definitely already feeling the challenges of keeping a health and fitness program on track while traveling. I can feel my good intentions slowly derailing, but hopefully will do my best to keep things from spiraling way off track. I elected not to bring my computer, mainly because it's big, heavy, and clunky, and I didn't know where I'd be able to get it on a wireless network, and I'm already second guessing my decision. I've been writing down my food choices in a notebook, but it feels almost worthless given that I don't know many of the calorie counts of the items I ate. I don't know, I have a feeling that I'll come out of this trip with the realization that I have to fine tune this process even more...or take to it with a sledgehammer and completely overhaul it. But, if there are slip-ups, I have to remember that I'm on vacation and most of the point of a vacation is to relax and enjoy oneself...whatever comes, I'll just take it all in stride.

Drink my water, 64+ ounces: DONE (6 days running)! Squeaked by, barely, with this one, but I did make it.

Eat five servings of fruits and veggies: DONE (7 days running)! I technically made this goal, although wasn't completely thrilled since it was mostly processed products, like applesauce and fruit strips. Bruce and I did split some yummy raspberries after breakfast, so that was a score...

Eat mindfully all day and night: NOT TODAY! My day started out all right. I ate a decent breakfast and kept my eating pretty light until lunch time. We ended up at Culver's, which is for sure bad news, and we were extremely hungry and irritable. The fact that Culver's was crowded and pretty disorganized didn't help our moods, and I ended up with a Butterburger and cheese curds...yeah. After lunch, I tried to buckle back down, but got the munchies and downed a couple too many portions of SmartPuffs...and dinner was at McDonald's. Need I say more? So if I had to grade myself on today, it would be around a C- since it started out fine but went downhill in the afternoon.

Running: None today.

Cross Training: None of this either since we were cooped up in the car all day.

Strength Training: None...it just got too late by the time an opening even remotely presented itself. I did bring my 3-lb hand weights so I can do some toning later in the weekend.

We are spending the night with Bruce's former church counselor, who has evolved into a close family friend. She and I spent a good part of the evening talking and catching up, and then we watched Harry Potter and the Goblet of Fire together. I dozed off towards the end of the movie. I was nestled under a cozy heated blanket and just couldn't keep my eyes open any more! Well, there is certainly something to be said for reaching that level of relaxation...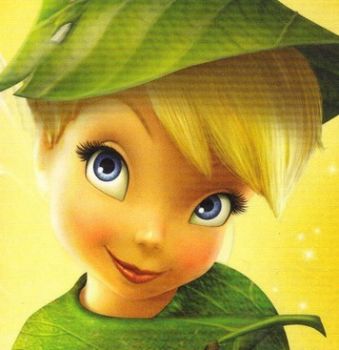 Friday, December 03, 2010
All you need is faith, trust, and a little pixie dust!

Wow, what a day...it feels like it's been going on forever and that I've done enough stuff to fit into two or three days, but oddly enough, here I am up after midnight, typing out a blog. I guess I'm like the little kid on that Disney commercial. I'm too excited to sleep. Only I wish I was going to Disney. In any event, it's time for a mini vacation to relax and refresh from all the work-related craziness, not to mention other stress in my life. My plan is just to take it easy, essentially unplug, except maybe to track my food or workouts (and that's a maybe...although no matter what I'll be making notes of everything in a handy dandy notebook to put into SparkPeople later). We'll be doing a lot of visiting with friends, eating out (eek, better be careful), and some fun Christmas-related activities around Nashville. And given that Madison is going to be hit with a pretty significant snowstorm on Friday night, I'd say we're getting out just in time. There is the small matter that a lot of said snow will be waiting for us when we return on Tuesday night, but I won't worry about that just yet. At least I won't be around for the big show! Anyway, the day before vacation is always kind of a mad dash to get everything done. There's tying loose ends up at work, so that I don't have to dump too much extra stuff onto my backups...and among tying up the loose ends, there are always new issues and questions coming in, and I had to field those. Meanwhile, I also had to lead a meeting, which I hate because it basically amounts to public speaking, which I loathe, keep track of two development projects which I'm semi-managing, and attend a couple of conference calls. I had hoped to hit the ground running at five so I had plenty of time for shopping, laundry, packing, and working out (to squeeze in one last good session in case I got severely sidetracked over the vacation...), but it ended up being closer to six. What can you do? Once home, we had leftovers for dinner, which was a welcome time saver, hit Woodman's grocery store for some road trip food, did laundry, and got all the bags ready to go into the car. And I got my workout in, although it wasn't quite the workout I had initially planned...

Drink my water, 64+ ounces: DONE (5 days running)! Got about ten cups in today. Will have to keep a close eye on how this goes during the trip, though. I'm not always so hot about drinking my water when I'm traveling, even though it's probably one of the times I need it the most.

Eat five servings of fruits and veggies: DONE (6 days running)! Ate a lot today, to the point that I ultimately lost count, which seldom happens. I had 4 servings during the workday, and once I got home, there were TONS of produce items to clear out of the fridge. Tonight I dug into the spinach, broccoli, cauliflower, and beans, and I'll take the leftover fruit to go tomorrow...good way to get off to a healthy start, right?

Eat mindfully all day and night: DONE (5 days running)! Very content with how today turned out. I was on a pretty even keel all day, as far as the quantities I ate and the balance of different types of foods I had in each meal/snack. Definitely one of my better days so far!

Running: Was scheduled tonight, but I ended up not going. It was quicker to do some cardio at home, rather than drive over to the gym or gear up for an outdoor run, and my other reason for skipping it was that my right ankle was feeling kind of wonky for some reason. Figured I'd better take it easy and make sure the ankle righted itself before I ran again. Not major pain, but kind of twinge-ey when I move it certain ways. We'll see.

Cross Training: Here's where I substitute in a Walk Away the Pounds two mile walk with three-pound weights. Not quite as intense as running, but I put in the amount of time I would have spent on the 'mill (33 minutes) and felt like it was a decent enough workout.

Strength Training: I loaded up today, big time!!! Since I don't quite know what my internet situation is going to be in Tennessee, and I'm going to be more or less unplugged anyway, I did the series of bootcamp videos I would have normally done from today until Tuesday, so six videos. It was kind of fun to do them in one shot and work different parts of my body in a mega-strength session. I don't know that I would strength train like this most of the time, but it was kind of fun for tonight. And it was refreshing to do something that felt intense since I wasn't running.

About time for beddy-byes. We are getting up in five hours to pack up the car and zip on out of here. If I'm MIA until next week...it's just because I'm having too great of a time to come over to the computer, but I will be making notes and updating again once I return...

So with that, type to you again soon!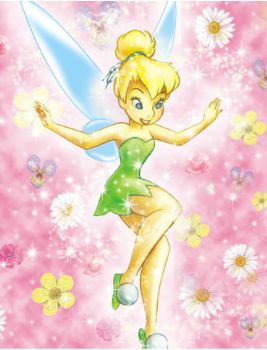 Wednesday, December 01, 2010
All you need is faith, trust, and a little pixie dust!

So...ugh. Today was not a great day, and a bummer of a start to the month of December. I was already feeling somewhat morose. I found out from my mother that one of my aunts passed away suddenly on Sunday, and once my little brain finally processed that piece of news, I just started feeling down about it. And then there's the Timmy weight issues. (Basically, he is a very fussy eater and has minimal interest in food. Since infancy, it's been a constant struggle to get him to gain weight, even working with occupational therapists, a dietician, and other specialists. Very frustrating at times, although we're told that these types of issues often go hand-in-hand with being on the spectrum. Although one good tidbit on him is that, last night, after much begging and pleading, he sampled some broccoli and baked chicken, which is a huuuuuuuuuuge step for him!) And the work stuff, which was very much on my mind when I headed to my early morning dentist appointment. Oh, and did I mention that it snowed this morning? It was very pretty and, thankfully, didn't really stick to much of anything, but considering that I've been living in denial that winter is coming, I don't like to see the white stuff actually materialize. And the kicker, the dentist informed me that I have FOUR cavities. Four. They're small, but sheesh, I don't think I've ever had to deal with that many at once. He told me up front that, had I been more diligent about flossing (which I haven't really been lately), I probably wouldn't have gotten them. So boo on me. The hygeinist cleaned my teeth like he was on a mission or something...my teeth and gums have been feeling it all day, creating a need to stick to soft and mushy comfort foods. Thankfully, the work stuff got a little better. A co-worker stood up for me in the face of the one who created all the drama yesterday, and everything is going to blow over, although it will likely be painful and awkward in the short term. But boo on work drama, last thing I really need right now. So after all that ranting, I guess you want to know how today went for me, right? Well the good news is that even though I stuck with (physically) comforting foods, which tend not to always been the healthiest, I kept in range, got my fruits and veggies in, and met all my daily goals. That goes to show that I'm getting this, and this project is really helping me grow. Under other circumstances, I would have likely drowned my sorrows in a huge pot of mac and cheese, chocolate chip cookies, and a whole lotta Diet Dr. Pepper.

Drink my water, 64+ ounces: DONE (4 days running)! No problem, really this part of the blog is getting boring, but I have to continue keeping myself accountable!

Eat five servings of fruits and veggies: DONE (5 days running)! Trickier because once Evil Hygeinist with his sharp dental tools was done with me, I didn't want to touch anything even remotely crunchy. So one of my veggie servings was in soup form and two of the fruit servings were in applesauce forms. But in any event, I still got it done.

Eat mindfully all day and night: DONE (4 days running)! Today was not the most successful day, mainly because I was eating more to comfort myself than fuel myself. But I still pass myself since I kept within my nutritional goals, ate my fruits and veggies, and didn't merely let emotion guide my food-related choices. For instance, dinner included mac and cheese, but it was not the main focus, and I limited myself to ONE serving. Was that the best meal for me? No, but it was a darned sight better than eating the whole pot of mac and cheese with no veggies or leaner foods to complement it. I also didn't fall too heavily into the dessert trap. I did purchase a small bag of cookies and again stuck to ONE serving, after which I tucked them away safely in the pantry.

Running: Day off again, but planning on a treadmill 5k again tomorrow. Even nicer would be an outdoor run, but I'm not holding out hope that I'll be ready to run at a reasonable hour of the evening.

Cross Training: Today I hit the Expresso bike for a quick 6.33 mile loop on the Quicksilver course, which has a lot of rolling hills. I felt pretty challenged, but also strong, and made it through the ride in about 25 minutes. I kept the workout short but sweet since I had a lot of vacation preparation-related stuff to do back at home.

Strength Training: SparkPeople bootcamp video, the one with the standing ab exercises which I'm still not so sure about. I also did my first workout from the workout generator, which was for upper body. The workout SP built for me was a beginner's dumbbell workout which included chest presses, bicep curls, tricep extensions, and a couple of other things. I used 5-lb weights to challenge myself. I really felt it, definitely, but it felt great!

So, that's my Wednesday...kind of a lackluster start to what's usually my favorite month of the year. Hopefully there are much better things in store for me tomorrow...including the official start of my vacation once I get out of work!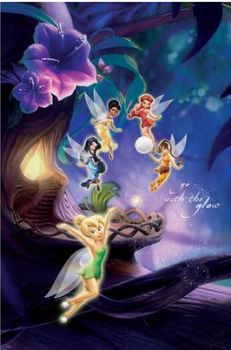 First Page
1
2
3
4
5
6
7
8
9
10
11
12
13
14
15
16
17
18
19
20
21
22
23
24
25
26
27 28 29 30 31 32 33 34 35 36 37 38 39 40 41 42 43 44 45 Last Page

Get An Email Alert Each Time PHDMAMA06 Posts