| | |
| --- | --- |
| | PHANTOMSMASK171's Recent Blog Entries |


Tuesday, June 29, 2010
So far so good. I'm back on track and doing well. My thighs are soar from a lot of lunges I've been doing from the exercises but they are well and good.

I didn't do a lot for Derek yesterday, he worked and than we went to the grocery store. I hate that place it's no fun. This morning though I got up earlier than him, and made my grandma's Swedish pancakes. YUM YUM, it's a panakuken bake with bacon and bacon grease. I know with all that you thinking why would one even make that when they are on a diet. I know but I don't make it too often and D loves bacon. So I made it and calculated it. Won't be eating a lot of foods with fat in it for the rest of the day but that's fine. It didn't turn out as well as I had hoped. The pan I had was too big so it was very flat (flatter than it should be at least) but it was still yummy.

We are going to go to a park and walk and maybe have a picnic but since we ate breakfast late I don' t know when we are going to go.

Tomorrow I have cinnamon rolls for him, that I plan on baking and later we are having dinner at his parents. Thursday is his real birthday so he will get his present. When you don't have a lot money you have to do other little things for him which I don't think he is use to. He is use to getting presents and usually expensive ones from his family, but he gets it that is things I do. I think it's always more special anyway then just going out and buying something since anyone can do that.

Can't wait to finish up today because it's gorgeous out and not to hot .




Sunday, June 27, 2010
I had no motivation today. What I wanted to do this morning didn't happen, due to sleeping in and Derek making plans with his friend which shredded my plans to start his birthday week. =( Oh well not the end of the world. So, I checked in with my aunt today who lives out west in Washington. To keep her accountable as well, (her request) and even though I had no motivation what so ever after our text conversation I got to work at exercising. I called Derek's parents if I could come over and use their exercise room. No one was home at the time so I just put in my wii active disc and did a challenge on there. I did only 16/18 of the exercises and it took me longer because it wasn't reading the controller correct and kept telling me I needed to do a right bicep curl correct, over and over again. That was making me upset because I know how to do a bicep curl it wasn't something difficult. I finally got it to read that I was doing the exercise, just before I was about to shut it off. ARG!! Then Derek's brother called and told me they were home now so I could come over and use the exercise room. I finished my wii active exercise. I don't like doing the kick ups so I skipped those today and the running. I can never go as fast as they want me too anyway. I went over to Derek's parents and used the treadmill and elliptical. Afterwards I visited and now I'm home wondering what I will make for dinner that is simple and light, It's perfect salad season right now so I'm considering a tuna salad. I'm just pleased that I got to exercising today and did a lot and of course I feel great.





Saturday, June 26, 2010
Yesterday, I went to a BBQ but mother nature crashed it. We had a lot of fun, with EXTREME Grilling as the down pour would not cease. and lightning and thundering, flash flooding as well. She appeared to be angry that we didn't invite her. She even gave us some hail for a gift. Well we ignored her and continued to grill as someone determined to not let bad weather get in the way. I might state that as we were doing this lightning was immediately followed by thunder directly above us there wasn't a pause.

We had a lot of fun, even though a friend got rained out with 6 inches coming into her tent when she was camping. She came over to dry her stuff.

I wish I remembered I had my camera sooner and took more pictures of the storm but alas I forgot due to hanging out with good friends laughing and watching the storm.
HAIL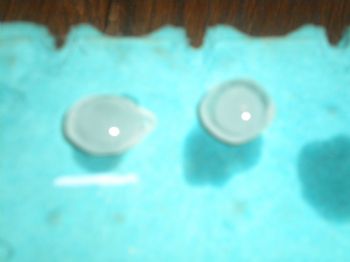 COMPARED TO A QUARTER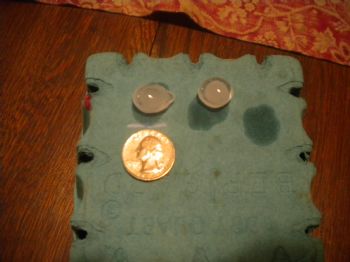 EXTREME GRILLING



I also had a great pasta salad, that was made yum, and a tortilla chip that was soy and flax seed those were very tasty.

Until last night we thought extreme grilling was grilling in the winter. We were wrong.








Friday, June 25, 2010
I started my job yesterday. It wasn't very long it was a tour and the W2's along with the training manual, and menu. Today I get my schedule for training next week. I am happy I have a job.

Last night I had my first night of new Anti-depressant pills, and I don't feel tired or fatigued as I was when I was on my other. It was nice I could just switch over and not be weened. Also, I get to use samples of this drug so that will save me money. Which is nice since all this was hard to keep up with when I didn't have a job. I can't imagine a huge difference I would feel today as long as I don't have any discontinuation symptoms of the other I'm good.

I got the hutch all settled in with dishes in and my kitchen and dinning room is clean. My goal today is to get the rest of the apartment cleaned up nice and go to a Pride party at my friends.

This weekend I'm suppose to go to a Grad party, and Pride but if the rain keeps up I think I'll skip the festival and parade. I would rather not get wet and I go only to support my friends and have fun.

I should hear today if I got another job, and yesterday's interview didn't feel right I didn't like their set up.

That's my story and I'm sticking to it.





Wednesday, June 23, 2010
Reinventing myself. Well sort of. I'm loosing weight, and today I got a haircut/style. I find it cute, it's short and has side bangs. I haven't had bangs in so long this will be interesting. They are still longish so not to shock me completely. I'll need to get some Barets. or Bobbie pins I'm pleased with the cut, so that is what matters. It feels very light and that is necessary in the summer. I have very thick hair so just getting an inch off helps me but I feel very light and good about this.
D wasn't sure because the style I wanted he couldn't see it. My best friend Anddi she thought it would work, and D said it's better than he thought. He has only seen me with long hair straight long hair so it was hard for him to see something different.

I'm 30 I have wanted a more sophisticated look for myself and I think this one actually does it.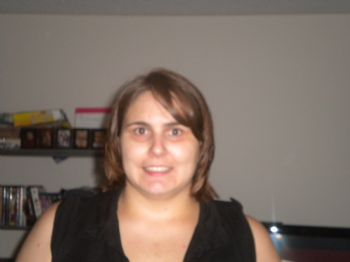 Not the best but it kind of shows what it is.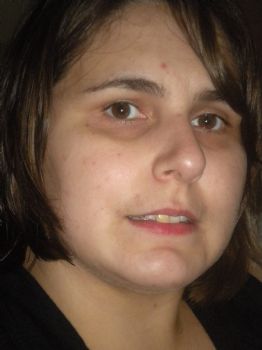 A close up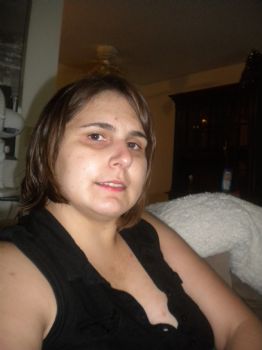 Also, I will hear today from the restaurant, and I have an interview at 4:30 this afternoon, and an interview tomorrow .





First Page
1
2
3
4
5
6
7
8
9
10
11
12
13
14
15
16
17
18
19
20 21 22 23 24 25 26 27 28 29 30 31 32 33 34 35 36 37 Last Page

Get An Email Alert Each Time PHANTOMSMASK171 Posts