| | |
| --- | --- |
| | PERIWINKLE88's Recent Blog Entries |


Monday, September 03, 2012
Week 1 Training Plan: 9/3 - 9/9

Monday, 9/3: Rest Day

Tuesday, 9/4:
Goal = Long Run Day [7.5 mi]
Actual = 7.5 miles in 100 min (13:20 min/mile). Ran 2:00/walked :22. A little faster than the 14 min/mi pace I was looking to hit, but it's hard to run that slow. My legs felt great, like I could have gone a lot longer/faster.

Wednesday, 9/5: Rest Day
Actual = 60 minute walk

Thursday, 9/6:
Goal = Medium Run + Strength Training [4.5 mi + Stage 1/Workout A #1)
Actual = 4.78 mi in 55 min (11:30 min/mi). Ran 2:30/ran slowly :30/Ran 2:00/walked :30). Felt great. Strength training: did Workout A #1 and liked it. It went pretty quickly. Overall it was pretty easy, though I feel a bit shaky right now, which is how I know it worked.

Friday, 9/7: Rest Day
Actual = 45 min. brisk walk

Saturday, 9/8: Goal = Medium Run + Strength Training [5.5 mi + Stage 1/Workout B #1)
Actual = 5.5 in 72 minutes (13:15 min/mi). Ran 2:30/walked :30/ran 2:00/walked :30. Felt pretty awful. Strained a big muscle in my inner thigh doing weight training and it was sore all day yesterday. Thought it would be better today, but it really hurt. Ran anyway on the "play with pain" motto, but it was slow. May end up regretting it.

Sunday, 9/9: Rest Day
Actual = 40 min. walk





Monday, September 03, 2012
So, I am almost at my goal weight (down from 197.5 to 133.5; goal is 126.5). Having some epiphanies:

1) I like my body! It's fun being able to wear size 8, to be able to try things on in a store and have all of them be flattering. I smile when I look at myself in the mirror, and even though sometimes it takes some getting used to, I'm starting to feel at home in the size I am now. On vacation I bought some perfume and fancy bras, even. It's fun seeing myself as attractive!

2) Fitness is part of my life now. I just got back from vacation, and other than one travel day, I worked out every day. Most days it was hiking: 2+ hours per day, including days with the kids where they stopped for lunch and I kept going. It's fun to see my kids experience the side benefits of my more active life. I kept to my running schedule, clocking in a 6 mile run in 70:14, which is my fastest medium run yet. I know it's not fast by objective standards, but it's so much more than my body has ever been capable of before.

3) BUT I have too much body fat and not enough muscle. Since I lost the weight relatively quickly, and only using cardio, I'm pretty weak and still flabby for the weight I'm at. I want the benefits of being strong as I get older: increased mobility, greater bone strength, decreased chance of falls, etc. I also want bigger and stronger muscles now for aesthetic reasons.

4) Part of maintenance for me will be constantly finding new goals and challenges to keep me motivated and gaining new levels of fitness. There isn't going to be a "soft landing" once I get to my goal weight--no complacency for me! This is especially fitting because it's very easy to regain weight when you've been on a VLCD, and I'm going to need to increase my metabolism to keep that from happening. Setting strength training as a goal will thus help me meet two goals in one: a reshaped body and weight control.

So, with all that in mind, I am starting today on a long term plan to decrease my body fat and increase my strength. This will be about more than losing weight, although I hope it will allow me to lose the last few pounds and keep it all off. I will know I'm successful by a combination of before and after pictures, measurements, and increasing lifting ability.

I've gotten a lot of great advice from both runners who lift and committed strength trainers. Some of it is conflicting, and some is coming with heavy warnings about the advisability of adding in strength training at the same time that I'm training for a half marathon. But I've found a great weight lifting program, The New Rules of Lifting for Women, that I'm excited about and that I think I can adjust to suit my needs. It focuses on whole body movements, rather than isolating individual muscles, on heavy weights and relatively few reps in order to increase muscle size, and mimicking the movements we use in real life--lots of push ups, planks, and squats!

The weight lifting plan starts gradually, and I'll be able to control the amount of weight I use so that I'm not overstressing my body. I also built in lots of off days into the plan and am lifting on the same days that I'm running so that I can get in full days of rest in between workouts for muscle repair. The strength training program will take me about 8 months to complete doing 2-3 times/week (there are 7 increasingly difficult stages). It's also 8 months until my half marathon, so I figure I've got a built-in goal date.

The Plan: A two-week repeating schedule of running and strength training:

Week 1:
Monday: Off
Tuesday: Long run (8 mi right now; will increase to 15 eventually)
Wednesday: Off
Thursday: Medium run (5-6 mi) and strength training
Friday: Off
Saturday: Medium run and strength training
Sunday: Off

Week 2:
Monday: Short run (3-4 mi) and strength training
Tuesday: Off
Wednesday: Long run
Thursday: Off
Friday: Medium run and strength training
Saturday: Off
Sunday: Medium run and strength training

Current Status: 9/3/12

Weight: 133.5
Body Fat: 29.5%

Measurements
Neck: 14 in
Upper Arm: 11.25
Upper Chest: 35.5
Bust: 37.5
Waist: 32
Tummy: 34.25
Hips: 36.75
Thigh: 22.75

I plan to do a blog post each week with my training log and also do a monthly progress blog summarizing the gains I'm making (in lifting amounts, measurements, and body composition changes). By April 27, 2013 my goal is to run a 2:30 half marathon, to decrease my body fat from 29.5% to 24%-25%, and to have maintained my weight in a range of 125-129 lbs.





Sunday, August 26, 2012
..your weight, weight loss, eating, fitness, calories, etc. etc. etc. ?

I ask, because my husband commented last night that I have seemed distracted for the last few months, like my mind is often elsewhere. I realized once he said it, that he's right. I'm pretty much always thinking about losing weight. I'm calculating my calories in my head (either that I've eaten or that I've burned off), I'm predicting what my weekly weigh in will be, I'm figuring out how many more weeks until my goal weight is reached, I'm imagining what I'll look like in certain sizes, I'm calculating how fast I can bring my 5k time down, I'm thinking about what I'll need to do to maintain my weight--what I will and won't eat, how I'll keep up my healthy habits, when people will stop remembering that I used to be fat, etc. Or, of course, I'm reading/posting on SP, tracking my exercise, updating my excel spreadsheets (weight tracking and running log), mapping my runs, and doing all the other record keeping that goes along with this process. Is this common, or am I an outlier here?

I know I've always lived "in my head" a lot--spinning fantasies of what life would be like if I had a different job, imagining what my kids will be like when they grow up, picturing what I would say if I ran into an ex-boyfriend, etc. But now it seems like all that mental energy gets directed in one place--my weight & health. I'm not necessarily complaining, because I think that one-track, single-minded focus is what has allowed me to be successful. In fact, in an earlier blog post, I actually recommended getting obsessed with the weight loss process, mainly because I see a lot of people who do it kind of half-committed, make a lot of bad choices, beat themselves up over it, and then at the same time wonder why they're not making progress. My general modus operandi has always been 100% focus on whatever I'm doing, and it seems to work well for me.

But I think it comes at a price--it takes over your life. For example, I'm going out of town again (just up to the cabin) for a week. I know that I'll probably be spending a lot of time obsessing about my weight. Since I don't have a scale up there, it will be tempting to think multiple times a day about what I'll weigh when I get back, predicting, judging, guessing, fantasizing, preparing for that weigh in. And yet, if I do that, I'll miss out on one of the joys of being up there: being totally disconnected from technology and everyday life, able to just BE.

This is part of the reason why I signed up for a Mindfulness Meditation seminar this fall at our local Zen Center--to learn how to just be in the moment, without thinking about it so much. I'm also hoping that once I get to goal, I'll be able to take a lot of the time I spend thinking about losing and gradually shift it to other things in my life (though not so much that I slip into old habits!). I'm wondering if that will be possible, though, and how I'll do it.

So I'm wondering, how much do you think about weight/weight loss? And has it changed over time? Were you able to "turn down" the focus at some appropriate point? Any hints on how to do that?

~Peri






Tuesday, August 14, 2012
After having lost 50+ pounds three times and not kept it off, I've been very focused on maintaining this time around. It is especially true because I've taken off the weight this time through a doctor-supervised program of high-protein meal replacements. That means that weight loss has been relatively easy for me (losing 2-4 pounds a week regularly without feeling hungry). But that means that maintenance will be the hard part. I know that the transition to "real food" is fraught with dangers, and I'm feeling a bit white-knuckled about it. And I still have almost 15 pounds to go before I hit my goal!

So I thought the best thing I could do was channel that anxiety constructively. I decided to write up Maintenance Plan, kind of like the Birth Plan I wrote before I had my first baby. I realize that things may change (Cord wrapped around neck? So much for no medical interventions!) and that I may want to revise, but this is a starting point that will hold me accountable at the beginning, and I can change, edit, and add to it as I go along in maintenance and see what works and what doesn't. In writing this, I've drawn upon the books The Beck Diet Solution, The End of Overeating, Refuse to Regain, and Thin for Life, and especially the advice and life experience of maintainers on SP.

If there's one thing I've learned from the yo-yo years, it's that NOT having a plan DOESN'T work. So, here goes--hoping/deciding/determined that this time is going to be the last, and this time I will, indeed, keep it off.

[I found the process of doing this--what are my weak spots? Where might have I fallen down in the past? What is my self-talk? How can I motivate myself when it's not "exciting" anymore? What kind of habits can I stick with for the rest of my life?--to be really useful. The process was more important than the product, in fact. I encourage people who like this to go through and craft their own "Maintenance Plan" even if you still have a ways to go before you get to goal.]

My Maintenance Plan


NUTRITION:

In the first month, follow my doctor's plan for transition, which is to keep eating a shake for breakfast and a shake for lunch, but add in a healthy dinner. Carefully log calories, adding a few more each week, to determine maintenance calorie needs. Gradually get to the point of using shakes only for convenience (breakfast) or for correction.

Use menu planner to plan out all food for the next day, plan meals for the following week and buy groceries in advance. Write down any and all adjustments to pre-planned menus as they take place during the day. Track daily calories, fat, protein, carbs and fiber.

At first, plan to have a salad at every dinner with fresh veggies but no starchy ones. Use tasty salad dressing to make it more appealing, even if it does "cost" calories. Then have next course be steamed veggies or fresh veggies with a tasty sauce. Use calories to "dress up" veggies. For snacks, eat fruit or vegetables (keep fresh ones cut and washed in the fridge) and use hummus or other toppings for enticement.

Gradually add in other food groups, but limit bread to every other day and make sure it's whole wheat. Avoid starchy vegetables. Continue to follow vegetarian eating plan, getting protein from nuts (in moderation), beans, and tofu. Use cheese sparingly. Use veggies and fruits to get lots of fiber. Experiment with foods that lead to saiety and with recipes that can be made more healthy.

For treats, eat a mixed bowl of fruit, fruit with yogurt, or fruit with non-fat Cool Whip, but make sure there are calories in the budget for the treat and try not to get dependent on a nightly sweet.

For the first three months (or until calorie budget is firmly determined), avoid eating in restaurants, buffets or grazing at parties.

When eating out, pick out a meal in advance using online menus and track all choices. When eating socially, start with healthy choices (veggie tray) first. Calculate calories for other foods and think ahead about amounts or limit self to one plate. Track afterwards.

When big eating opportunities are coming up in advance (e.g. Thanksgiving, birthday), bank calories in advance by eating lightly. Get to the bottom of the maintenance weight range before the event. For these few events, give permission to not track (but also not to lose control). Still eat healthfully, but also enjoy the food. Immediately get back on track the next day.

Don't eat trigger foods. Just don't even go there. That means no Smartfood, Cheetos, or Lays Sour Cream and Onion chips. No keeping chocolate in the glove compartment. No stopping at Bruegger's for a bagel or Chipotle for a burrito. No Ben and Jerry's hiding in the downstairs freezer. No making truffles as "gifts." And be very, very careful with pasta.


EXERCISE:

Continue Half Marathon training plan until April (run 4 days a week—1 long, 2 medium, 1 short—and do 2 cross training days). Commit to exercising at least 5 days a week for the rest of my life (or as long as I physically am able to).

For cross training days, try out new exercises. Hiking, cross country skiing, roller skiing, biking to school, or yoga.

After Half Marathon, cut running back to 3 days a week and add in two days of strength training.

Increase the amount of exercise with friends by inviting friends on walks or to try new exercises. Remember that the goal is to be more active all the time. Just because exercise isn't vigorous doesn't mean it isn't worth it (avoid all or nothing thinking here).

After Half Marathon, develop another exercise goal. Triathlon? Strength training? Learn tennis? Sign up for another event for next summer to work toward. Continue with running but try to switch things up to avoid boredom.


COGNITIVE:

Practice cognitive strategies to address sabotaging thoughts:

--If I hear my inner voice say, "It's so unfair that I can't eat what all my skinny friends can eat. Why do I have to eat like this for the rest of my life?" respond by saying: "It's not actually unfair. First of all, most of my thin friends are runners and do watch what they eat. I have to assume that they've budgeted this eating, since that is what thin people naturally do. I can't assume that thin people get to eat whatever they want. Also, I am lucky in lots of ways—in my family, my financial situation, my work, my health. This is one small way that I have to struggle, but it pales in comparison to what many people have to deal with." Or just say, "Oh, well."

--If I hear my inner voice say, "I've been so good for so long. One little bit won't matter" respond by saying, "One little bit is never one little bit for me. That kind of eating is what got me to 197 pounds. I would rather not eat that and stay at 127 pounds rather than eat it (and others like it) and be back at 197 where I was miserable. I'm actually lucky that I have a body that won't let me get away with eating unhealthfully, because it will keep me on track. Every time I say 'no,' it gets easier to do so."

--If I hear my inner voice say, "I really want that. It will taste so good!" respond by saying, "It actually won't taste that good. How many times have I been overwhelmed by the variety of candy in the convenience store, unable to pick out just one? Then picked out several because they all looked so good! And then gotten half way through the first one and been disappointed because it really didn't taste that good, and neither did the next or the next. Unhealthy food never tastes as good as I think it will, or if it does, the good taste never lasts as long as I hope it will. The taste is fleeting, but my health is forever, and worth it."

--If I hear my inner voice say, "I don't want to exercise. It's too cold/early/hard. I'll do it tomorrow" respond by saying, "Remember that maintenance is really about maintenance of good, healthy habits. Exercise is a crucial part of that. I always feel better after I exercise. I can always decide to only do half an hour, but I'll make that decision once I'm out there. I can't afford to let my newfound fitness dissipate—I've worked too hard to have that happen."

--If I hear my inner voice say, "I'm so hungry! I'm going to go into a food crisis! Where is the nearest food? I can just get something quick to keep me from getting weak and shaky" respond by saying, "It's not an emergency. I've been hungry many times and the world has not ended. I've been a lot hungrier than this and gotten through it. This is actually my body telling me that I need fuel, but I'm not on empty yet. I can make it to my next meal."

--If I hear my inner voice say, "I'm gaining weight. I've screwed up. I might as well quit now, because there's no point anymore" respond by saying, "Is that really true?" If I had a friend in my position who said that to me, would I believe her? Or would I point out all that she has accomplished and remind her that a little blip is not going to ruin anything at all? I'd tell her to get back on track right away and not to beat herself up over it—she made a choice, she didn't cheat.

--If I hear my inner voice say, "I don't want to eat like this for the rest of my life. It's too restrictive. I'm just going to screw it. Bring on the chocolate chocolate chip ice cream!" respond by saying, "That is not a choice. It simply is not. It's fat layered on top of sugar layered on top of fat. The urge is only hard when I'm indulging in even thinking it's an option. I refuse to give myself that option. I say no, and I'm going to go do something else to distract myself."

Review the advantages of losing weight. Reread the "Why?" section of my blog regularly. Regularly record surprising new things I can do, comments I've gotten, and how I feel now that I'm at my goal. Merge these two lists together and copy it to take with me. Pull it out and read it when I need my resistance muscle strengthened.

Prevent unplanned eating. Don't eat just to eat. Be mindful. Make it a thought-out-in-advance choice. Practice saying, "No thanks" or "I've already eaten." Remember that I've now been at lots of events where I've eaten absolutely zero (and was glad later). Bring water with me, chew gum, and stay far away from the buffet.

Monitor hunger. Stop eating when full. Leave food on my plate. Take less than I think I need. Learn to tell the difference between mouth hunger and tummy hunger.

Beware of my special downfall: all or nothing thinking. Have occasional treats, but make sure they're worth it.

Manage emotions. If feeling stressed, exercise. Be aware that the desire for comfort can drive eating, and instead have a bath, read a book, or cuddle up with the family.

Focus on improvement. Learn to love my body for what it is. Remember that a 40-year-old body not the same as 22-year-old body, but be impressed at how my body has been able to change and improve. Love my body for what it can do, not how it looks. Don't compare myself against others, only against what I used to be. Think of how far I've come.

Rejoice every time I enter a room and am not the fattest person in it. Feel sorry for people who have not discovered health and fitness and are trapped by food or too heavy to exercise. Be thankful that I made the change in the nick of time, before it was too late and I started getting serious health complications—high blood pressure, diabetes, a heart attack, or stroke.

Arrange the environment to keep tempting foods out of the house, to avoid events if they lead to overeating, to bring healthy food to a potluck, to get a treadmill so that I can run inside during the winter. If something isn't working, figure out what it is and change how my life is structured so that it's no longer an obstacle.

Start meditation training!


MONITORING:

Constantly monitor! Weigh every day and record on spreadsheet. Set up trend line and use it to reign in. Include column for weekly Wednesday official weigh-ins, and have "progress check" with husband on Wednesdays to assess what's working and what's not, as well as how I feel about it.

Set a weight range (125-129?) to stay within. Have a scream weight (130?) that sets the Serious Correction Plan in motion.


CORRECTION:

Use daily weigh-ins to help determine calories for the day. Eat at low end of range if the scale is showing an increase from the previous day. Use this Immediate Correction to avoid big weight swings. Make small increases stay small. No more "I blew it, so I might as well…" Be action oriented and know that I can easily correct the creep from a day or two.

If Scream Weight is reached, set in motion Serious Correction Plan: go back to eating a protein shake for breakfast, a protein shake for lunch, and a salad for dinner. Exercise 45-60 minutes each day. Do this until middle of weight range is reached again. Then analyze what happened (using husband as sounding board) and don't repeat.


SUPPORT:

Maintain support network. Go to the clinic once per month for weigh-ins. Go on SP and record weekly weigh-ins. Participate in daily thread on the At Goal and Maintaining Team. Be a coach to others just starting out. Be very open with new people I meet about living out a "healthy lifestyle." Post a monthly maintenance picture of myself on SP, just as I did when I was losing.

p.s. Here's the link to the super-helpful At Goal and Maintaining Team--so glad I found them!
teams.sparkpeople.com/maintaining





Friday, August 10, 2012
It feels arrogant to start giving advice when I haven't yet reached my goal, but I did weigh in on a team thread the other day of a young woman who wanted to start losing weight but was overwhelmed about where and how to start. This is what I told her (I thought I'd copy it here so I can refer back to it later myself--it's what worked for me, and I need to remember that for those times when I'm struggling):


My biggest difficulty starting was thinking that I couldn't do it, so why even try? But it really is true that the hardest part is deciding to do it (I mean REALLY deciding).

And if you need inspiration, think about this: On April 1, 2012 I weighed 196.5 pounds and had a BMI of 34.8 (Obese range). Today (8/9), I weighed in at 140.5 and a BMI of 24.9 (Healthy range).

You know that it's all about calories in-calories out. Use SP trackers (track EVERYTHING). Start on exercise--and it's ok to start small. I did the Couch to 5k program with an app on my phone, and that started with 20 minutes of walking and running per day (I started running 90 seconds at a time). You can gradually up it, but for now just commit to doing something physical every day. Now I run 4 days a week, just 4 months later, and I'm up to a long run of 6.5 miles.

Educate yourself--I suggest the Beck Diet Solution to get yourself in the right mindset for losing. Refuse to Regain and Thin for Life are about maintenance, but it's good to to start reading about maintenance while you're losing because it shows how permanent the changes you're making need to be.

Set up accountability structures. In addition to SP, I have a calendar on my bathroom wall where I check off every day that I exercise at least 45 minutes (it used to be 20). Seeing a whole load of green X's is very motivating! I also have a chart on Excel where I keep track of my weekly weigh-ins.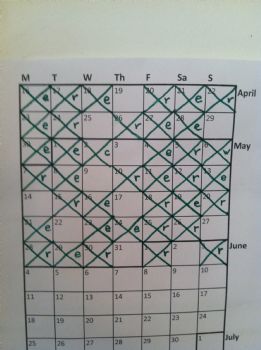 Inspire yourself. I went to a craft store and got a poster board and bought a bunch of fitness magazines and made a huge vision collage full of images and words that I wanted to live up to. I found before and after stories and pictures that I bookmarked. Come on SP when you want to eat, and read up instead.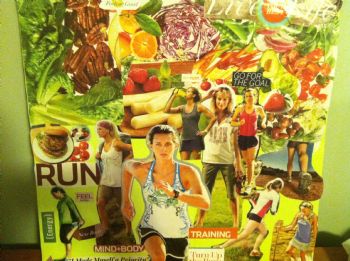 Basically, you have to understand that losing weight and getting healthy, if you really commit to it, is going to be kind of like a part-time job. It's going to take a lot of time, it's going to occupy your mind and thoughts, and you're going to get kind of obsessed and one-track-mindish for awhile. That's ok, because if you don't, you're only half-hearted about it, and then it will be much harder to resist temptation. My approach, and I know it's not for everyone, is to go whole-hog, 100%. Then you see immediate results and that can fuel your determination for the long run.

Just remember: if you really commit yourself, it IS possible. And you'll be SO glad later. If I could go back and let my 197 pound self live for 24 hours in my 140 pound body, there's no way I'd ever lack motivation--being healthy and active and happy and proud and confident really is its own best reward!




First Page
1
2
3 4 5 6 7 Last Page

Get An Email Alert Each Time PERIWINKLE88 Posts