| | |
| --- | --- |
| | PCOH051610's Recent Blog Entries |


Tuesday, October 25, 2011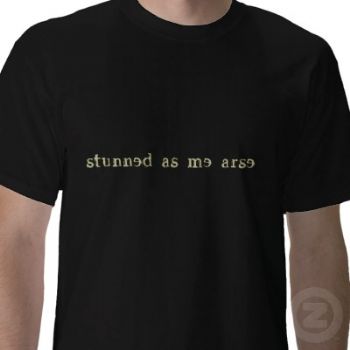 Hi,

No honestly, I don't really feel that dumb but the responses from my last blog made me realize something about both me and my SparkFriends. We all basically feel the same way about Spark. Simply put we LOVE Spark but we HATE the amount of time we sometimes feel we "waste" on it.

The responses by the way were wonderful......thank you to everyone of you who took the time to write about their involvement with Spark. I read them all and believe it or not I even took a few notes so I could put some of your suggestions to work for me.

Spark is supposed to be a tool to use as we strive to lead a more active and healthy lifestyle. It is not meant to become a lifestyle in itself. For the first few months I was more concerned with my actual involvement than I was in implementing any of the ideas and I wondered why Spark wasn't working for me. I soon learned that weight does not come off by merely blogging and accumulating SparkPoints although come to think of it keeping my fingers busy at the keyboard did keep them out of my mouth!

So many of you actually took the time to remind me about the usefulness of the Friend Feed that I feel re-energized. It was like I always knew it was there but I never used it to the extent that I could have. So, I changed a few settings, saved them, clicked on Friend Feed and now I am in touch. It actually feels liberating because now I know how people knew that so and so lost 3 pounds and better still, I know how to either like or comment!



Here is my plan of re-vamped plan of attack for dealing with Spark.

1) I will log in each day in the morning
2) I will spin first thing
3) I will check my Friend Feed and make the appropriate comments/like
4) I will log in again AFTER I exercise to log my fitness minutes and then to scan through my FRIEND FEED again to see what is new and what new blogs have been written
5) Finally I will check my SparkPage once or twice a day and be very thankful that I have the wonderful SparkFriends that I have!!!!

Susan

P.S. Dumb bum is my own creation since I didn't want to use dumb ass in a blog title!!! So, I'm a dumb bum or as Newfoundlanders would like to say "I'm such a stunned-arse"






Sunday, October 23, 2011
Hi,

Another short and sweet blog but I have a question to ask you all that has been weighing on my mind for some time now so I'm just going to ask it........................................
.....

How in the heck do you all find time to read feeds, blogs and respond? How much time do you spend on Spark each day? And how do you keep from getting distracted?

Okay, that was three questions but I'm really getting overwhelmed! It seems like you all have time to respond to my blogs but I feel like I'm failing miserably. I don't even thank people for the goodies they so graciously send me. And the friend feed has me bafffled. I'm not even sure how to find that and how to use it properly.

Any help would be appreciated! Since I've kicked up my exercise routine it seems it takes me a lot of time to record that, keep up with two main Spark teams, and that doesn't even include using the food tracker. Is there a time limit you put on yourself for spending on Spark? I thought one hour a day would be appropriate but it doesnt' seem to be enough! HELP





Friday, October 21, 2011
Hi,

This is going to be pretty short all things considered ~ while at the Y yesterday the staff member who introduced me to the various cardio and resistance equipment stopped to chat while she was washing down each piece of equipment (I was astonished that they do that because we are all supposed to wipe each machine down when we are finished but this lady was giving all parts a thorough cleaning!) and in our conversation I said, "I think I can do this" and she replied with a big smile "Susan, we've been watching your progress - you ARE doing this"

I felt like a million dollars after hearing that and I realized it is true! I AM doing this...woo-hoo!

Have a great weekend and I will really try to catch up on some of your blogs!









Wednesday, October 19, 2011
Hi,

As my loyal blog followers (makes me sound right important, doesn't it?) know, I sort of slid into a "low" patch over the past few days. Mind you, I recovered nicely in part to a stern self-talk and from all of the wonderful supportive comments my SparkFriends made.

So, I'm at work this morning (ssshhhh....don't tell the students that I'm not actually researching for them this time!) when the first blog I noticed and read was IMIN2GENES in which she shared a link to a great Spark article called "A Story of Priorities and a Jar"

www.sparkpeople.com/resource/motivat
ion_articles.asp?id=264

Although I had read this before it really struck home with me today. Funny how things work out like that, isn't it? Like it doesn't really mean that much to you until you are ready to learn from it. Well, that is what happened to me today. My favourite quote from the articles is "is you spend all of your time and energy on the small stuff, you will never have room for the things that are truly important". The article goes on to say that we should be paying more attention to the things in our lives that are critical to our happiness and well-being as opposed to letting the insignificant things wear us down.

I've applied this to my past week. I simply put too much emphasis on the few bad nutritional choices I made instead of putting my focus on the positives of the week. I try to spend as much time with my unemployed husband as I can as before we know it he could be gone out of province to look for work. Same for my dogs - I love them each day like it is their (mine) last day on earth. The housework can wait and so can the trivial stuff associated with home ownership. I mean is anyone really going to notice that the china cabinet needs to be re-arranged?!

Another (perhaps even greater) inspirational story was covered in Canadian news over the past weekend. m.ctv.ca/topstories/20111016/100-yea
r-old-runner-stops-just-short-of-marat
hon-record-111016.html

Can you believe this man? He took up running twenty years ago at age 80! Yes, you read that correctly! Over the weekend, he completed a 42 km marathon in Toronto! Yikes! And I'm afraid to try running at all until I get under a "magical" weight so it will somehow be easier?!

On a funny closing note, here is a picture of how "advanced" my Louisa is: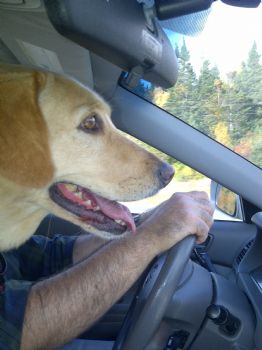 Maddy is still learning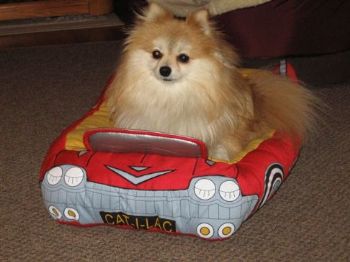 Monday, October 17, 2011
Dear Self,

Yep, you really have things bungled now don't you. You ate chips two days in a row and didn't go to the gym in almost a week. Betcha feel like quitting, don't you? You should, because you are nothing but a failure and you are going to quit one of these days anyway. Cue the sound of a car screeching to a halt but instead of a car it is my racing thoughts......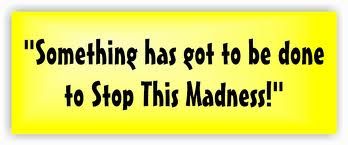 Okay, so here is the version I am re-writing...cue the sound of crumpled up paper........




Dear Self,

I love you warts and all. You are not perfect and you have slipped up (albeit very mildly) but in your opinion that doesn't matter. You are still thinking you slipped up and therefore have no option but to quit. Seems like you are letting your perfectionism psycho win...again! If one of your dearest SparkFriends wrote about this same topic you would be the one telling them to learn from their mistakes, move on and learn from the experience. Why are you so different? Is it because for the first 45 years of your life you have let the psycho tell you how you should feel? I'm thinking that is what is going on. So, you know what you are going to do? YOU are going to think of all the positive things you did over the past week - the week you think was a complete waste and has you wanting to throw in the towel.

Yep, you managed to get in over 500 fitness minutes last week, you helped organize and completed a fundraiser for feral cats, you spent a wonderful day with your mom, you were told by several people how happy you look, you cooked several meals at home, you had two doctor's appointments, you worked each day, you talked a dear friend through a tough time, you blogged several times, you were active on Spark and you ate chips. Why does the last thing somehow erase all of the good things you did...and who said chips were that bad anyway? Remember moderation?!

Anyway, you went back to the gym today and guess what? There were no alarm bells ringing that announced to everybody that it was almost a week since you've been there. The important thing is you went! You are making an effort AND you are not quitting, plain and simple!

Susan

P.S. I think you are beginning to realize that the psycho in your head doesn't have the final say anymore...you are starting to fight back! So proud of you!



First Page
1
2
3
4
5
6
7
8
9
10
11
12
13
14
15
16
17
18
19
20
21
22
23
24
25
26
27
28
29
30
31
32
33
34
35
36
37
38
39
40
41
42
43
44
45
46
47
48
49
50
51
52
53
54
55
56 57 58 59 60 61 62 63 64 65 66 67 68 69 70 71 72 73 74 75 76 77 78 79 80 81 82 83 84 85 86 87 88 89 90 91 92 93 94 95 96 97 98 99 100 101 102 103 104 105 106 Last Page

Get An Email Alert Each Time PCOH051610 Posts