| | |
| --- | --- |
| | PCOH051610's Recent Blog Entries |


Thursday, June 02, 2011
Hi,

Well, it seems the Bracelet Revolution is well under way and to be honest, I'm overwhelmed with the sheer numbers of responses. Not one of you said it was a silly idea and even those who said it wouldn't work for them seemed to think it would work for others. Some of you don't like bracelets but like I said, it is supposed to be something out of the ordinary that will make you pause for thought. I don't wear jewellery on a regular basis and to tell the truth the bracelet drives me crazy at times but I think that is a good thing.

I haven't replied to any of you and I haven't kept up with my teams...I know for sure Temptest272002 is waiting on me....but things have been crazy here with animals needing our help. We were out at a "meet and greet" last night with a dog who was rescued by local missionaries who are stationed in Mexico. They took this beautiful dog in and nursed him through some horrible times and then drove the darling right out of Mexico, across the US, and into Canada. We had our vet do some temperment testing etc, and all looks good except he will be forever scared of rocks and being tied on. That was yesterday. At 8 this morning I was out dragging a cat trap we used to capture an elusive cat we thought was injured. Off to the vets for a busy morning of tests, neutering, shaving, etc. Then it was off to settle the poor thing in somewhere to see how he will be in a few days when the sedation wears off.

Tonight it was our own dog, Lou, who needed emergency attention. While eating her supper, she turned from her dish and looked like she had suffered a stroke. Very unsteady on her feet, panting, and looking generally miserable. $400.00 later we find out she has somehow injured her upper back! No walkies for 10 days!

Today also would have been my father's 74th birthday. Where have those five years gone? I still miss him dearly and found today a bit harder than normal to keep from getting too emotional. Tomorrow is my husband's 46th birthday. They always celebrated them together but now it is a bit different.

Gotta go! Thanks again for spreading the word of the bracelet revolution. If we each told two friends and they told two friends (remember that commercial?) we could really go places. Several people suggested Spark make and sell their own bracelets....what a great idea.

Susan






Tuesday, May 31, 2011


Good Morning and Happy May 31st!

Well, another month has come and gone and there are probably many of us who view tomorrow as a time to start anew. We are going to plunge into things on June 1st and more than likely fizzle out by June 10th. Part of that is setting up unrealistic expectations, having an "all or nothing" attitude, or just forgetting about Spark when we are not stuck to our computers.

A week or so ago, I mentioned a blog in which a fellow Sparker (THETURTLEBEAR) mentioned that she wore a reminder bracelet on her arm twenty four hours a day, seven days a week. It was there when she went to bed, it was there when she exercised, it was there when she ate and everytime she looked at it, her motivation and commitment to Spark was fired up. I have to say, it was my personal lightbulb moment!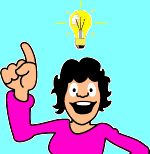 Being the perfectionist that I am, I actually spent about a week looking for the "perfect" bracelet. I went online, I searched local stores, I even thought about having something custom-made but then reality struck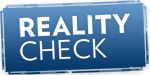 and I had to take a long, hard look at what I was doing. I was up to my old tricks where I put all the effort into the setup of a plan and let the running of the plan get lost in all the silly details. Time to kick my perfectionism in the proverbial butt!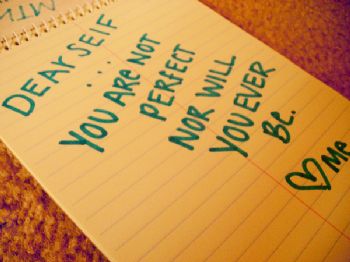 I realized then and there it didn't matter whether I wore a bandaid on my hand, tied a string to my finger, set up an elaborate reminder system on my cell phone, plastered the house with sticky notes, worn my clothes backwards, parted my hair on the other side, or had a piece of custom jewellery made for me, it was not going to work unless I MADE it work.

For me, I settled on a bracelet that I already owned and which I wore probably twice a year. It is now the only piece of jewellry that I wear around the clock and it is on the my right hand; the hand that feeds me, the hand that holds the dog's leashes when I walk, the hand that pays for groceries, the hand that brushes my teeth....you get the idea...it is always in my face.

Funny thing is, I never much liked my bracelet but it was a gift from my mom. Now, I've come to appreciate it, and dare I say, love it? Each link in it symbolizes many things for me. It reminds me of how my journey is a never-ending circle which begins and ends with me! The links also remind me of bonds of friendship that keep me on track and how, in some small way, I'm probably making a difference in somebody's life.

It isn't a perfect system (nothing ever is truly perfect) but it is serving its purpose quite nicely. It doesn't stop me from eating something I should or stop me from being lazy but it serves as a gentle reminder that I'm in control. I don't berate myself any longer for not throwing myself into eating perfectly or exercising until I drop. Instead, a look at my right arm reminds me that this is a journey, I am at the helm of my own ship, I am part of a great program, I have fantastic support and I am going to DO THIS by taking every setback and every accomplishment in stride.

So, my challenge to all of you is to set up your own reminder system. Be it a piece of jewellery, a rubber band, a tattoo (ouch), or wearing your clothes backwards! Do what works for you. Do it for 30 days and lets see if we can't get this Spark a burnin' wild!!!!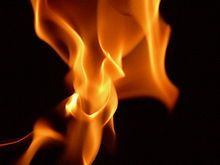 P.S. Here is my bracelet and my message for all of you!





Monday, May 30, 2011
Oh dear! I know I'm slightly nuts (okay, make that a whole lot nuts but at least I admit it) but even I can't begin to make any sense of the stupid things I did yesterday. It was just one blunder after another but I laughed at myself the whole time.

First of all, it was down to the house where I was dog sitting. These are two toy poodles...who I affectionately call "Ugly and Uglier" because they are so funny looking they are actually cute. The are complete rascals and have never been housebroken hence the reason they didn't actually stay at my house. We tried to have them here but after the first hour they had done their pee six times on my living room floor! They are affectionate little things all the same and I really enjoy cuddling with them. Walking them is another story!!!! I think I'd rather walk a pack of large dogs than two little ones...seriously. I tripped over them a dozen times.

After that, I left to drive toa nearby town with a dear friend and who happens to be the head of our humane society because she is completely renovating her mainflloor. I told her she is doing her best to sabotage my dieting//healthy eating and she realized that probably she was because whenever she bought something for herself she would always buy one for me. Yesterday was a whole write off with healthy eating and I really can't put all of the blame on her...so I'm not. Even my bracelet was powerless against the Judinator as I call her!

Anyway, on route to Gander, we saw a dog running along the Trans Canada Highway so we pull over and there I am running up the TCH with a leash, collar, and yelling "TREATS". I ran back to the car to grab some treats (the only thing this woman DIDN'T have in her car so I grabbed a package of wet wipes as it was in a packed in a crinkly bag. So there I am hoofing it up the road with a package of moist towellettes, yelling treats, (stopping only to hike up my jeans at regular intervals) and trying to ignore the traffic that was slowing down to witness this spectacle. Despite driving up and down the road and unto many side roads we never did find the dog (poor thing) but, boy, could I go!!!! ha!

So we are at a hardware store and have picked up $300 worth of knobs/pulls for kitchen cupboards when I see an older woman in a wheelchair holding a sign "for rent" which put me off the deep end. I had to tell her what I was laughing about and she got laughing too which set off the whole row of customers in the line up. Then leaving the store, I was holding said knobs and an overhead light when I stood by the exit and the door wouldn't open. I was grumbling and trying to peer over the box when I hear my friend (who is trying hard not to pee in her pants) going on out through the door and leaving me standing by a sheet of glass thinking it was the door!

The rest of the day was much the same, me doing slightly stupid things and "entertaining" those around me. The best one was saved for last: when I was gone my husband had laid a basketful of clean clothes on our bed. I was sort of lying across the bed chatting away on the phone to my mom when I started poking my fingers through the holes in the laundry basket. All was going well until my finger got totally stuck. I was there calling out to John who was in the basement studying.,.wearing earplugs. Meanwhile my finger was swelling and I was trying to reach up to remove the laundry so I could get a better grip. Finally it dawned on me to use the phone to call my husband's cellphone which he had on vibrate. When he answered I was crying from laughter and asked him to come upstairs to rescue me. After many applications of hand cream, my finger was "released" albeit a bit swollen and sore! Now we have another example of Stupid Susan Tricks. He so wanted to take pictures!!!

As for my nutritional intake, it was a total disaster but you know what, today is another day and I think I caught my bracelet wink at me yesterday! Here is to healthy eating today and writing off yesterday as a total write off for physcial health but boy the laughter really did me some good!





Saturday, May 28, 2011
Hi,

Well, we've had some wonderful weather the past few days which has encouraged me to get out a wee bit more. Yesterday, though, was downright bizarre.

I started out wearing shorts (I think this is the earliest I've ever worn them and I have the white, dry legs to proof it) as the temperature rapidly climbed to 28 degrees (c). I've been dog sitting my friend's poodles (they can't come back here as they did their pee about six times each in my house!!!) so I was there for several hours yesterday. I decided to attempt taking the four dogs out for a walk...boy, oh boy, that was a handful. Anyway, while out for our walk I started to get really cold to the point that I had goosebumps. Turns out the temperature had dropped 20 degrees in two hours. Brrrr. The dogs had fun though and that is all that matters.

So, I didn't get a long walk in yesterday but I did get other things accomplished which was fine by me. I also found out I might qualify for EI (employment insurance for those non-Canadians) which will definitely come in handy as John is not working at the moment either. I think he has 8 school days left and then is finished his course. Wow, where have those 9 months gone?

Oh, have to tell you all about how my bracelet (and therefore all of you guys) helped me make a healthy food choice yesterday. It started out that I was getting cranky with my husband and needed some time to myself. I went for a short drive and was pretty hungry. I hadn't eaten supper but my mind was on a huge bag of chips and some chocolate. A quick glance at my bracelet suggested I revise my plan of attack. I then thought of going to McDonalds (again the bracelet stared back at me) and ended up at Subway. I never have any butter, mayo or sauce on a sub anyway, so I knew it was going to be a happy ending. As I drove off, my bracelet sparkled at me in support!!!

I'm trying to catch up on blogs today of SparkFriends I don't check in on as much as I should. So, I'm starting at the bottom of my friend's list and working back. You should all hear from me this weekend!

Take care!

Susan







Thursday, May 26, 2011
Well folks, here is a picture of me out for the walk that found me crossing 10,000 fitness minutes: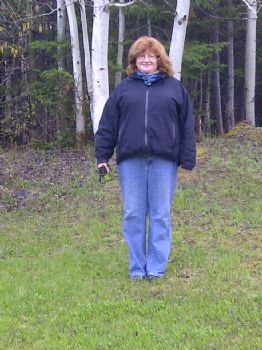 !!!! This was taken last night around 8:30 at the field where we let the dogs race around halfway through our walk. I think I look FAT but that is okay because that is going to change, right!? AND, the coat I'm wearing is a tad big but it is my favourite walking jacket!

I'm continuing to record what I eat but I'm proud to say that I'm not being too anal about it. Still having difficulties getting all my calories, fat, protein and fibre in but I know this is partly because I'm not making lunch a priority. Gotta work on that.

Here is a picture of one of my favourite side dishes....Asparagus with pine nuts:




If you read my last blog, you will know I borrowed an idea from Turtlebear and I am now wearing a bracelet on my arm around the clock. This is a big deal for me because I'm the type who walks in the house and even my wedding ring gets pulled off and I end up sticking them in the weirdest spots.....the real fun begins the next day when I try to remember where I was when I took them off!!! Drives my husband NUTS!!!!

Anyway, I digress. I am wearing my bracelet as a reminder of my personal commitment to the Spark program. When we were out for supper last night and I really wanted to order a pasta dish but realized the salad and tacos would give me some much needed vegetables, it was my bracelet that kept me on track. Funny because my bracelet is made up of both white and yellow gold circles. Each time I look at the circles linked together I am reminded of the link I am in the lives of my SparkFriends and vice versa. Silly I know, but it works!

I've babbled on enough! The rain has stopped today and the sun is out! Going to be a beautiful day for a long walk with beauty and the beast (Maddy's name for him and his sister....HE is the beauty in his humble opinion)

Jeepers, just remembered I had something else to tell you. For those that were interested in Louisa's health. Turned out the abnormality is a narrowing of the vaginal walls which prevents bacteria from leaving her vagina. She is going on a short term cycle of both antibiotics and a steroid. She might have to have surgery which can't be done here and they aren't sure if it can be done anywhere on the island. Keep your fingers and paws crossed that she gets some relief soon. Bless her little heart.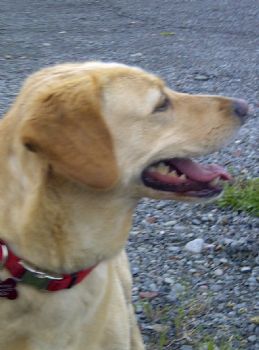 Here is Maddy or the Pom in Motion as we call him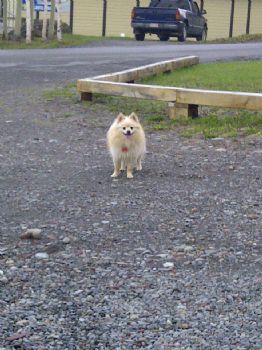 Have a great day, you all!!!!

Recipe for asparagus is posted in the comment section.....I never thought to include it but Temptest did ask for it. The original recipe came from Chatelaine magazine (June 2009)



First Page
1
2
3
4
5
6
7
8
9
10
11
12
13
14
15
16
17
18
19
20
21
22
23
24
25
26
27
28
29
30
31
32
33
34
35
36
37
38
39
40
41
42
43
44
45
46
47
48
49
50
51
52
53
54
55
56
57
58
59
60
61
62
63
64
65
66
67
68
69
70
71
72
73
74
75
76
77
78
79
80 81 82 83 84 85 86 87 88 89 90 91 92 93 94 95 96 97 98 99 100 101 102 103 104 105 106 107 108 109 110 111 112 113 114 115 116 117 Last Page

Get An Email Alert Each Time PCOH051610 Posts