| | |
| --- | --- |
| | PANDASUE2's Recent Blog Entries |


Sunday, October 28, 2012
I'm not much of a blogger. Don't normally have anything to say, or nothing that I haven't said before, and this blog isn't much different.

I'm about 1.2 pounds away from being 150 pounds lighter than I was in August of 2011. I still get amazed by that number every time I think about it. Is it for real? Was that actually me that did that when I never thought that I could? It sinks in every once in a while, but most days I don't feel too much different.

I've been having a hard time with sweets lately, which is probably why it took me 10 weeks or so to lose 10 pounds. I went down and back up and down and back up for about 5 weeks and lost a pound or two in between. Finally, 10 weeks later, I am at 188.4 and happy to be here! Luckily, once I saw 199, I never saw 200+ again while yo-yoing. I never wanna see that 2 again!

My first original goal was to end at 187, but now that I'm a pound away, I sorta wanna keep going. I guess I really wanna start to get toned, but working the right muscles and doing the right strength training machines sort of bores the crap outta me. I used to have a workout partner and he was good at keeping me doing the strength training, but he stopped going due to health issues. He wants to start back up again, so I think I'm gonna take two days a week or so where I go hard on the strength training and a little bit less on cardio those days.

I still haven't picked an "off day" yet, either. I was debating on taking Sundays off, but normally I go because I need something to do. Or I start to feel guilty about it. I guess that's not a bad thing, since its good for you anyways.

I'm gonna start a new goal now, since the holidays are coming up, and I did so well with them last year, I would like to do the same this year. I lost weight over both major holidays and was even able to enjoy some sweets doing so. I would like to do the same this year, where I am able to enjoy a piece of pie or a sugar cookie, but still maintain, or even lose. So my goal is to be 180 or less by the end of the year. That's 8 pounds away, about 4 pounds a month. Should definitely be doable, if I stick with my moderation and fewer sweets.

One big change that I have noticed since losing weight is my self esteem. I have so much more now! My best friend said to me the other day "Just so you know, and don't take this the wrong way, but I like this Amanda so much more than the old one". How could I take offense to that?! I do too! I dance, am more care free and care less about what people think of me. She gave me one of the best compliments ever!
Last night we went out for Halloween and even though I didn't dress up in costume, I wore a skirt with nylons and big boots, something I never would have done before. It would have been jeans and a sweatshirt. Its nice to be able to feel pretty and look like everyone else!

So I just have to keep working on maintaining and losing a bit here and there. I don't know what I want my ending weight to be, but anything less than where I was, and how unhappy I was, is fine with me!

Sorry this blog is so rambley and all over the place... I didn't get much sleep last night and its early! Have a good day, everyone!





Monday, October 08, 2012
Those are the words that are resonating in my head right now. I hate those three little words with a passion.

I don't post updates on Facebook very often. This weekend, I did, stating that on Saturday I had had a very productive day and among other things was making a lasagna for dinner. My grandma, who always has to comment on EVERYTHING I post, wrote "Isn't that fattening?"

First of all... Yes, it is. You already know the answer to that. Obviously, after losing 146 pounds, *I* know the answer to that also. But yet, you have to be condescending and ask a question we both already know the answer to.

My family, my grandma included, are all very supportive and happy for me, so I know she doesn't mean any harm by it, but it still makes me FURIOUS!! Yes, I know lasagna is fattening, Grams, I didn't lose almost 150 pounds by eating lasagna. In fact, for months I didn't have pasta at all. I have become more lenient now that I'm getting closer to my goal weight and lasagna was what I was hungry for. I don't regret it at all. I had one piece and the boyfriend has been eating the rest as leftovers.

Those words just take me back to when I was 330 pounds and she'd say the same thing when I would pick up a brownie or another piece of pizza. I've worked my a$$ off for that lasagna, I know the effects it has, please stop making it seem like I don't know what I'm doing.

That's all... I haven't been able to stop thinking about it for a couple of days so I decided to try to get it off my chest here! Thanks for listening!!





Wednesday, August 22, 2012
Lately I've been thinking about how to start my maintenance mode. Right now I'm still in weight loss mode, working out seven days a week and eating 1300 or so calories a day, except Saturdays and some Sundays. In a few weeks though, or, should I say in about 10 more pounds, I'm gonna be sort of starting my maintenance.

I'm lost at even how to start...

Do I work out the same as I am now with one off day a week? I don't take off days right now other than maybe, MAYBE, once a month. So I'm not sure even where to take that day off. Do I base it on being far away from the day I weigh in?

Do I eat the same amount of calories? A few more so I don't keep losing but not enough so I don't gain? This is all so new to me, I have no idea where to start.

I am sooo nervous! Any help would be appreciated it!!







Monday, August 13, 2012
Exactly one year ago today I was fat, miserable and a whoppin' 337 pounds. Being that large for me in the hot summers made it unbearable. I didn't go outside to do any yard work, didn't go out with friends for outdoor activities and didn't have any fun! My air conditioner broke last July for about two weeks and it was the longest two weeks of my life! I sat on the couch, stewing in 100 degree stale air, eating nothing but ice cream and freezer pops constantly. When my boyfriend and I would go out, it was to eat. Chinese buffet at least once a week, filling my plate at least twice and then getting a full plate of dessert too. We would order pizza once a week, cheese sticks and a full family size pizza devoured in a matter of minutes.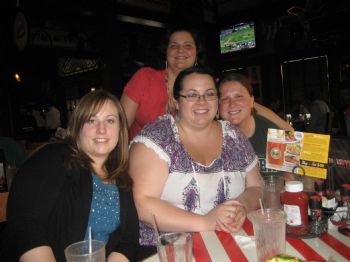 June 30th, 2011 (I'm in the middle in the purple and white)

I was fat and lazy and wasn't doing a damn thing about it. I just didn't realize how bad I really looked.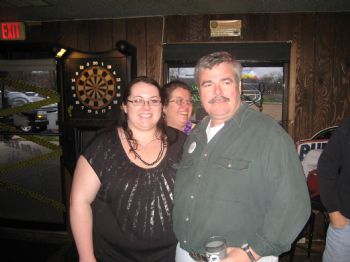 April 15th, 2011

Then, my best friend asked my boyfriend and I if we wanted to go to Vegas with her and her boyfriend and a couple other friends. We had never been so we decided to tag along. While most of the trip was a lot of fun, there are still parts that I will never forget because they are the reason I decided to change my life.

The majority of the people that went with us were all under or around 200 pounds. While they were lookin' great, I was a sweaty, drippy mess. They were dressed to the nines and I was wearing shorts and tank tops because that's all I could handle.
My size 32 shorts were getting too tight and I was so unhappy.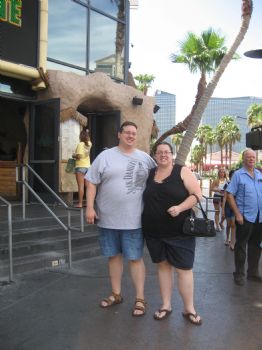 Aug 11th, 2011

We had made a reservation to go out one night at New York, New York. We had all decided to dress up and look fancy for this dinner. I had brought a dress and some spanx but when I went to try it on, I was so warm and so uncomfortable and popping out in all the wrong places. I changed back to my old, ugly capri's and a dressier shirt. That night, I vowed that when I got home, I would start to exercise and eat healthy... I had had enough! I was sick of not fitting in the plane seats and needing extenders. Sick of not wanting to go see shows because my hips were too wide to fit in the seats. Sick of just being the fat friend.

I came back from Vegas a few days later and started to change my life! Little did I know on August 15th last year that I would be 139 pounds lighter a year from then!

This summer is NOTHING like last summer. I've worn swimsuits, gotten an excellent tan, and actually have had a LOT of fun! I'm not that sweaty mess anymore, I'm actually hardly ever too overheated at all! I'm now full of confidence that I've never had before and have even started dancing at bars... in front of people.... eek! I'm feeling beautiful and skinny. These feelings are so foreign to me, but I'm actually enjoying them! I never thought in a million years I would be this person, but I'm truly happy to say that I am!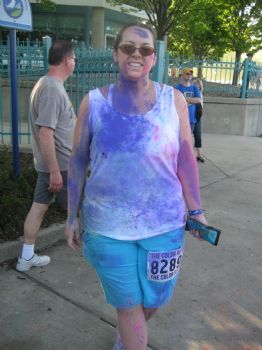 about 220, May 2012

This wouldn't be a lifestyle change without ups and downs along the way. If I had to do it again (um... why would I want to?!) there is only one thing I would change. When I started working out, for the first five or so months, I did cardio only. While this is when I lost the majority of my weight, I think a lot of it was muscle. I didn't lose very many inches in those first five months because I wasn't strength training. I now believe that strength training is a critical part of losing weight and inches. By incorporating strength training into my routine, the inches started to drop right away!

Now I've always been 'big boned'. I have a large frame and don't expect to see any less than MAYBE 170. I have wide hips and curves, which I like quite a bit! My goal weight is 187. I would like to get a bit less than that and settle somewhere around there. I'm 5'8" and I'm never going to be the "ideal" weight of 147, and I'm A-OK with that!

So I have about 15 pounds to lose and then its maintenance time. I've been afraid of maintenance since I realized I wasn't giving up on this journey! I know its doable, its just it will take some getting used to! Right now I'm used to losing and knowing what I have to do to lose. I'll have to get used to a happy medium. I was never conscious at 337 pounds of what I put in my mouth. Tacos upon tacos and whole frozen pizzas... none of that phased me. I am now super conscious of everything I intake and I realize that if I want to stay this way forever, this is what I'll have to do!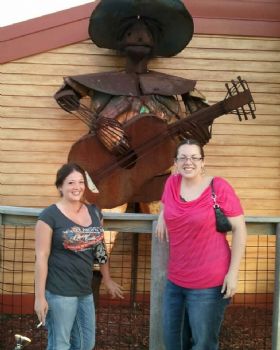 June, 2012. 214ish pounds

There were so many things I learned along the way:
First, this wasn't a diet. That was the number one thing I had to ingrain in my head! This is something I needed to be able to do forever, so a diet was not it! I had to make this work for me, something I could do for the long haul! I learned that I can be bad sometimes. An occasional night out or one meal over calories isn't going to kill me. As long as I stick to working out and eating in moderation the rest of the week, I'll be fine. Its really a day at a time trip... over-thinking it makes it seem so much harder.

Second, I learned that nobody is going to do this for you. This process is one that you do on your own. Its life long and to not gain it back, you have to be strong and motivated! Nobody is going to do it with you either. WAIT for NOBODY!!! Work your @$$ off while you can. If somebody does want to do it with you, so be it, but don't be held back if they stop! This is for you!

Lastly, this does take a LOT of time. It takes motivation and determination, but really, there are no secrets. Eat less and burn more... simple as that. I didn't cut anything out of my diet, I just either don't eat it because I know its not good for me or I eat it in moderation. I mess up too.... last night, for example, I had three chocolate chip cookies. I'm not proud of it, but today is a new day. I start over and get right back on the wagon.

I had to take my weight loss in mini goals. At 337, looking at 150 pounds to lose is daunting! I would have given up way too easy if I wouldn't have thought about it in 10 pound increments. 10 pounds at a time makes it seem attainable and just within reach. I didn't give myself any rewards, especially food rewards. I would go buy new clothes when the old ones didn't fit and being able to fit into those smaller clothes was a reward in itself.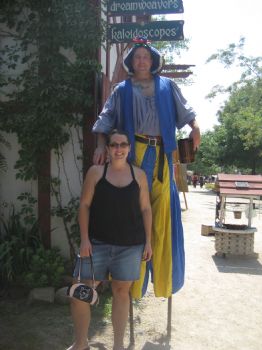 Aug 4th, 2012, 199!

Other than my own personal goals and determination to get to where I am, I have to give credit to Sparkpeople. Some of the people on here are absolutely amazing! The support that everyone gives each other and the feeling of knowing you aren't alone in this helped me so much along the way! Reading about peoples triumphs and struggles, knowing there are people who feel the same way you do, really helps.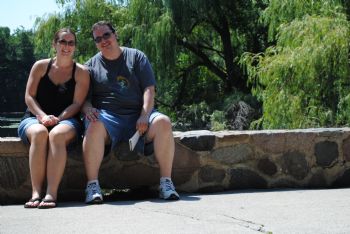 198 pounds. WOW. Last time I saw the 100's was 8th grade.... over 13 years ago. I've never been so happy in my entire life! I have a long road ahead of me and I now look forward to every minute of it!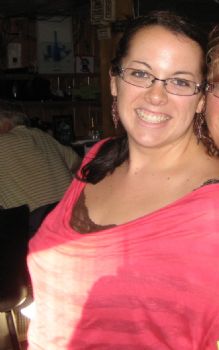 Monday, July 23, 2012
My boyfriend called me a big nerd today. I told him how excited I get meal planning up to two weeks in advance and he called me a nerd... can you believe it?! lol Yea, it really is kinda nerdy, but I like to know what I'm eating, how many calories I'll be consuming and plan for my "cheat" days.

Part of the reason this life change has gone so well for me is because I don't restrict what I eat. If I'm hungry for pizza, I make flat out pizza's. (flat outs are flat bread/tortilla wrap type things in your deli section... it's like a thin crust) If I'm hungry for enchiladas, I eat one... not three or four like I used to. I eat what I want, just in much greater moderation.

However, I am human too. I have days where I want Ice Cream so bad and I eat a 900 calorie sundae from Culver's. Or, I go away on the weekend (like this last weekend) and eat fried fish and burritos and chips and dip and drink lots of alcohol... but one thing I've learned this whole journey is that LIFE HAPPENS. We can't be perfect the rest of our lives or its going to make us not want to do this at all. One day here and there, or, even three whole days here and there will make us gain weight, but if we get right back on the wagon and right back into our healthy routine the next day, we'll be ok.

So, this is why I plan my meals two weeks in advance, I know exactly how many calories I'll be consuming in a day, approximately, and I can plan ahead to avoid those bad days. I do have bad days though too. Nobody is perfect :-)

Being addicted to making lists and food planning is nerdy, but I'm ok with that! There are worse things to be addicted to!



First Page
1
2
3
4 5 6 7 8 9 10 11 Last Page

Get An Email Alert Each Time PANDASUE2 Posts