| | |
| --- | --- |
| | ON2VICTORY's Recent Blog Entries |


Friday, January 21, 2011
MEAL EXAMPLE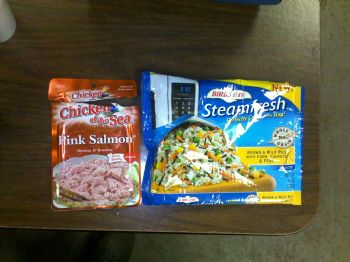 COST $2.07 at walmart
3.5 g fat
18 g Protein
Cholesterol 25 mg
Sodium 380mg
Fiber 8g
Total Calories 450


CHEAP WHOPPER.....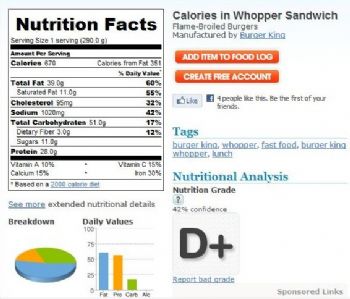 In case you cant see the printout...
670 calories
39g fat
11g saturated fat
95 mg cholesterol
3 g fiber
1020 mg sodium
28g protein...

any questions?

I question i get asked ALOT is what do I eat?. I guess the idea is that i'm going to reach into my magic hat and pull out some magical powder that you sprinkle on dinner or some ready made diet plan boxed dinners, basically, something special. I dont do any of that at all and i dont want to. I dont like being tied to anything that I cant get anywhere at anytime, to be at the mercy of some stupid plan that makes the originator rich.

I basically do what is recommended, fruits, veggies, low fat yogurt, lean proteins like salmon,tuna, chicken breasts, beans etc.... Thats it, nothing hocus pocus.

there is some weird concept that eating healthy is a pain in the butt, expensive and time consuming. not true... just gotta be creative and go a little outside the box. most breakrooms have microwaves and a fridge. i love my steamables, add a lean pretein and presto, instant healthy meal, season to taste in about 6 minutes and costs far less than those ready made diet prepackaged sodium disasters in a box. - just a suggestion.... and cheaper....





Thursday, January 20, 2011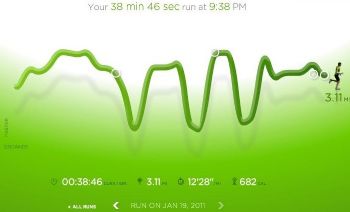 Last weeks goal was 4 5K runs - Goal met

this week 2 5K's and a 10K

- notes - there is a reason why pre-run eating is important and what you eat especially. had meatloaf and mashed potatoes - STUPID ALARM GOING OFF-

I didnt listen to the IM STUPID alarm and ran anyway. as you can see from the chart that I was dragging a boat anchor through the whole run. I did good on my time but the effort was off the charts - BAD CHOICE MADE.. - YUCKY!!!

next time its gonna be a bagel.......

thanks for all of the high fives yesterday, I love all of the support that I get here.





Wednesday, January 19, 2011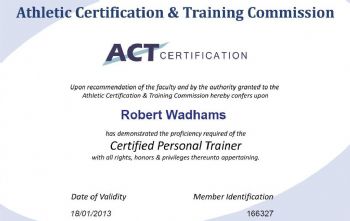 Just a quick note... I just passed my test.... on my way to go work out now... now Im motivated!!

That is a woo hoo for me!!





Sunday, January 16, 2011


This last run was my last run for last week, I just didnt get to post it until now, been working alot. I did meet my 4 5K's a week goal for this week. it was an excellent start. i even PR'd again. it was 37:07 now it is 36:54.

It feels so good to be back in the saddle again. The treadmill is all I have to work with at this moment. Working alot of overtime and cold weather has pretty much negated the ability to get out when I want to so i will use the weapons at my disposal to get the job done rather than whine about it.

Goal met. Next weeks goal is 2 5K's and a 10K for the long run. I have got to get myself built up enough so when it does get reasonable out, i can launch into the latter part of the marathon training schedule so I can meet the May 15th goal. I may or I may not make it but i will pull out the stops .. If you give it your all, even if you dont make it, you will have no regrets or second guessing.







Wednesday, January 12, 2011
YESTERDAYS RUN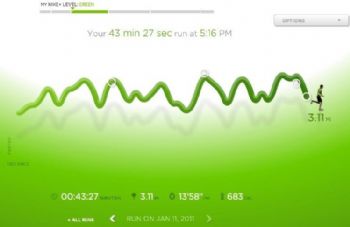 ****TODAYS RUN****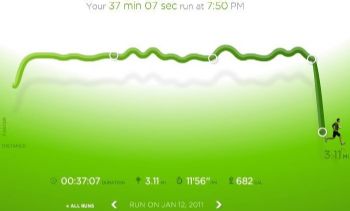 Something happened. My medication finally did its job. I can breathe. I could tell something was different about this day. Even after a 12 hour shift, I felt strong, inwardly powerful, capable, ready to give it my best. Gym was almost closed so i went on my treadmill at home and proceeded to not only run the entire 5K without gasping or having to walk because I cant go on but I also CRUSHED my PR by 2 minutes 37 seconds. It was 39:44 on October 2, 2010. I thought it was 38 min but I was wrong. It is now 37:07 officially.

Feelin' the MOJO!!!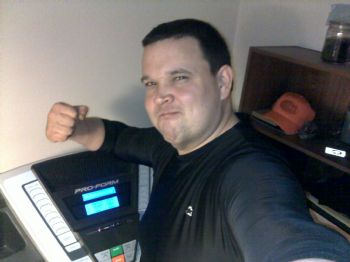 The importance of this moment cannot be understated. I have suffered from running issues and IT band pain for a few months since my Half Marathon, then the chest issues and asthmatic bronchitus yada yada yada...... add to the list one thing after another. All of this stuff really takes its toll mentally and physically as you lose conditioning. Today marks the first real breakthrough in months. I felt strong and for the first time in a long time, tapped the personal power I get from running. For the first time I actually feel hope, not just a clamoring to recovery.
I felt like I did when I was running the trails, getting lost in what I was doing. Training instead of just frantically trying to play catch up. This is more than a number, this is a comeback.

I may or may not meet my marathon goals but I am back in the fight and that is what counts. I want this more than anything. after a 12 hr shift, running this meant more to me than eating dinner, relaxing. Sometimes you have to want something more that you want your personal comforts, to take it outside the box and not leave the pursuit of your dreams for inbetween the commercials.
This effort was worth it.

What price would you pay to have hope? to produce the evidence that supports the belief that you are not just chasing a pipe dream.

In the end, what is it worth? What are you worth?

I say, everything.



First Page
1
2
3
4
5
6
7
8
9
10
11
12
13
14
15
16
17
18
19
20
21
22
23
24
25
26
27
28
29
30
31
32
33
34
35
36
37
38
39
40
41
42
43
44
45
46
47
48
49
50
51
52
53 54 55 56 57 58 59 60 61 62 63 64 65 66 Last Page

Get An Email Alert Each Time ON2VICTORY Posts