| | |
| --- | --- |
| | ON2VICTORY's Recent Blog Entries |


Monday, September 15, 2014
I was going to write a blog about my experience at the Indianapolis Spark Rally on August 23rd, post pics, and how much fun we had but this is more important. I had the opportunity to spend some time with Beth Donovan (~Indygirl) and something came out of our conversations that really made my blood boil. (I did ask permission to share some of this story first)

Well ok, here is one pic...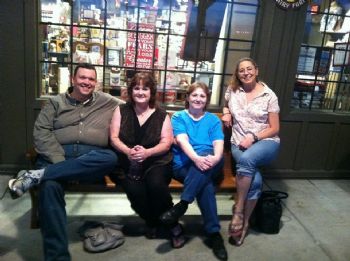 Anyway....Let me explain (as best as I can recollect)

Short version: After an astounding weight loss, Beth was approached by a media outlet to have a chance to tell her story. After some discussion, she was ultimately declined the opportunity due to her appearance being "socially unacceptable"

Socially unacceptable? What does that mean anyway? By whose definition?

She was wheelchair bound and this individual brought herself back from the point of no return. Someone in her condition is typically regarded by society as a no-win situation. I mean after all, people with far less issues struggle to lose a few pounds and have full mobility. While this is nothing short of a miracle, the appearance driven media standard of success was applied and an opportunity to spread hope was lost. What an insult to the rest of us normal people.

There is a ray of light in all of this. We have an example of someone fighting back and winning against the same scenario... A woman lost 170 lbs and was invited to share her story with Shape Magazine. She submitted a picture of her "after" in a bikini and it was rejected and she was asked to wear a shirt. Like the 3 Hebrew Children, she refused to bow to the medias "golden image" and ultimately refused to participate. Her refusal went viral on social media and touched off a firestorm that resulted in numerous media opportunities including Shape all because people just like you and me demanded reality, demanded real life examples and not just those that have a perfect appearance.

Read her story here: brookenotonadiet.com/2014/05/02/refu
se-put-shirt/

Read about the resolution with Shape Magazine and watch Today Show interview here: brookenotonadiet.com/2014/05/12/medi
a-whirlwind-and-a-resolution-with-shape/

Obesity destroys the body, pure and simple. Those that have never been there don't get it. In a world filled with nauseating "fitspirational" posters of people who have never been more than a few pounds overweight their entire life, the general perception created by the media sets the expectation that losing weight also involves the creation of a beach body as well. Those without a six pack need not apply. Because of our media driven expectations, we not only look down upon our own efforts because we don't meet "the standard" - whatever the heck that means, and we also miss the everyday miracles such as these because it cannot be paraded down society's catwalk. This is shameful. There are issues with morbid obesity that no one wants to talk about... never mind the loose skin, the joint issues, the painful reminders, we all want to look like "that guy/gal"... you know what I mean. Comebacks like I mentioned above are almost unheard of. Usually people in said condition are considered lost by society. If they were "lost" then their story of how they were "found again" is crucial not only to a world that needs hope that it IS possible, but to science as well to gain more understanding to metabolic syndrome and how to overcome it.

So again I ask the question how do we define success?

I have been researching this for a while and found some credible, peer reviewed material that will shed some light on the question. Despite the imagery that is thrust in our faces everyday both on the big screen and in print, our ideas of what weight loss success truly is should be defined by those on the front lines in the battle against obesity, the medical community. What does research say? What does science say?

This is only a short list for sure but it is well documented and reputable.

1) It has been suggested that a successful "loser" be defined as an individual that has lost 10% or more of their body weight and maintained that loss for more than a year. It has been determined by the medical community that a 10% loss creates a significant improvement in overall health and reduced risk for chronic disease. If this is you, YOU ARE SUCCESSFUL!

2) If you have maintained your loss for more than a year, you are considered a successful maintainer and puts you in the top 20% of your peers. If this is you, YOU ARE SUCCESSFUL!

3) If you have maintained your loss for 2-5 years, Congrats!, you have just made it to EPIC STATUS! Your chances of weight regain (relapse) are dramatically decreased. If this is you, YOU ARE SUCCESSFUL!

4) Do you have the "apparent ability to adhere to these strategies for a long period of time in the context of a "toxic" environment that strongly encourages passive overeating and sedentary lifestyles."? If this is you, YOU ARE SUCCESSFUL and are part of an elite group of weight loss commandos that have successfully navigated their way through the enemy's minefields, overcome psychological warfare and dodged bullets (and doughnuts) Wear your Green Beret with pride.

5) Are you among those who have navigated the "Weight Regain Obstacle Course" and survived? The course consists of the dreaded binge eating mud pit, climbing perceived barriers to exercise, the all or nothing mindset monkey bars, The body image mirage, and of course who can forget the valley of perception? The valley of perception is where you come face to face with strong dis-satisfaction with your achieved weight loss. If you made it through this house of horrors, YOU ARE SUCCESSFUL!

This list could be much longer but I would run out of room. I highly recommend reading it for yourself. Get your perception from facts and science, not Hollywood. Please care enough about your journey by doing your homework.

Material documentation :
The American Journal of Clinical Nutrition:
Weight-loss diets—can you keep it off? ajcn.nutrition.org/content/88/5/1185
.full
Long Term Weight Loss Maintenance ajcn.nutrition.org/content/82/1/222S
.long

American Diabetes Association:
Weight Regain Prevention clinical.diabetesjournals.org/conten
t/26/3/100.full

National Weight Control Registry ( The successful losers Hall Of Fame )
Published Research nwcr.ws/Research/published%20researc
h.htm

It is a shame that "Hollywood Fitness" has defined what success truly is. You can do it and you don't need Hollywood's approval.






Sunday, August 31, 2014
Well here we are at the end of 31 days of my personal challenge. For those just tuning in, I am off work recovering from a surgical procedure on my shoulder. I have no competition for my time while I recover and decided to challenge myself to see what I can do in 30 days if I had NO interference from life and the stresses that go with it.

Two Primary Observations:

1) Sleep and stress-

The biggest benefit has been sleep and stress. Without question this has been the most noticeable benefit of stepping away briefly from the insanity that is called life. I never realized how burnt out I was until I had those stresses removed. I now have ambition again and feel re-energized. It wasn't until I had the stresses removed that I began to realize how detrimental stress is. When I get back to the real world, I am going to make it a point to draw lines and safeguard myself. I need to recognize that because I work a non-traditional schedule, I need to be even more careful of my time, my life, and those things I allow myself to take on. I am not super-human, I cannot save the world, and I am not going to throw myself under the bus to do it.

2) Self-Discipline-
As much as I hate to admit it, the daily circus of life forces a certain amount of structure into my life where if I want to accomplish anything, I had better use my time wisely because there is not much of it. I must take advantage of openings and opportunities that present themselves. I have always day dreamed of what I could do if I did not have this *$@#% job to keep screwing up my life. Well I have my opportunity and so far I have been astounded as to how little I have actually done. I can almost say that I have gotten more done when under the pressure of daily living than when I had my freedom. After having lived on both sides of the fence, I think I can safely say that it is a cop-out to blame circumstances or your work schedule on your inability to make strides forward. I have learned that it can be done and the responsibility falls square on our own shoulders. If you and I haven't worked out for a week or ate poorly, more than likely it is because we chose to and chose to not make it a priority.

Any one that knows me, can attest to my sense of self discipline and motivation. I lack neither and have done some pretty epic stuff. I can say honestly that even the most die-hard individual, when given total freedom in their time and life, will have to make a focused, determined effort to make their time count.

After this, I believe that in the end, success does not depend on circumstance, it depends on a daily commitment make forward progress. To always maintain an awareness the clock is ticking and if you ever want to see your objective go from dream to reality, you have to keep your focus, renew that focus daily, and make it a point to live in that reality.

Removing the time based obstacles did not make much of a difference in my personal accomplishments. What made the difference was that in my busy life, I hit the opportunities presented with fervor because inside I knew my opportunities were limited. It seems like humans, in general, act differently when presented with a "blank check". For me, the intensity and sense of urgency lessened when the pressure of life was removed. After all, why hit it hard today if I don't feel like it when there is always tomorrow and the pages on my planner are blank?

I guess in short, success is not dependent on the absence of obstacles, it is dependent on what we choose in the face of such obstacles and how effective we are with the opportunities afforded to every one of us.

I do have an opportunity to continue on with this for another 30 days due to therapy so lets see what the next 30 days brings.





Wednesday, August 13, 2014
So far I have been doing really good. For those just tuning in, I am recovering from shoulder surgery and am off work until I am done rehabbing. I decided to challenge myself to the following:

What would happen if I was to take the next 30 days unrestricted by work demands to eat right, exercise, get plenty of rest, and improve my family / social ties? What effect would that have on my overall health and weight?

-Improvements would give credibility to the idea that we / I live a fast paced toxic lifestyle that is harming our health.

-Continuation of bad habits would give credibility to the idea that we are our own worst enemy and that we need to quit pining away after the ideal situation, the notion of if it wasn't for this or that, I would be successful in my journey.

So far it is Day 8 of my challenge and these are my observations:

Discipline: - When the structure of work demands, deadlines, life stresses is suddenly removed, it takes purposeful effort to reconnect with your goals on a daily basis. It is far too easy to drift because time is received to be unlimited.There is a certain honeymoon where your work life discipline stays in place because of habit but when that which was such a precious commodity is now in abundance, we have a tendency to slow down and urgency goes out the window.

While I have been fairly disciplined in my approach, I have been finding it easier and easier to sleep longer, stay up later, and generally dismiss urgency to tomorrow. Even more so now since I found out I wont even start physical therapy until after September 12th and that will last about a month so overall, I wont be back to work until early October.

Observation: Time is a precious commodity and it takes a great deal of discipline to motivate from within to seize upon every opportunity. It is a challenge to stay disciplined without external forces demanding it. Take away the external forces and you are only left with your character as a driving force.


Stress: My stress levels have gone down dramatically. Prior to my surgery, I was pretty burned out. I knew there were issues but never really realized to what extent until the stress was removed. I was completely flat and my personal ambition had hit the skids. Now after 8 short days I feel totally recharged and ambitious again. Stress can take away your ability to dream and will make a slave out of you. we are only beginning to understand the full effects of stress on our physiology but the information we do have is not good.

Observations: In our frantic efforts to do good, to become all things to all people, we inadvertently become nothing to ourselves. I have seen this play out in other peoples lives including my own. We find meaning in giving of ourselves, caring for others, or devoting ourselves to a cause or work. While this is not a bad thing in and of itself, I have witnessed far too many people throw themselves under the bus making sure that their kids have everything they never had, that they build some sort of financial ivory tower for themselves, or never say no to anyone as if this will earn them a coveted spot behind the pearly gates. An axe is only as effective as it is sharp and unless we take care of ourselves first, we will never be effective in delivering meaningful service to others. PERIOD. Time spent recharging and reconnecting with those things we value is never wasted.

In my newly recovered ambition, I completed my Sports Conditioning certification and am now in the process of collecting and compiling information for a book I am planning to write. That has always been a big goal of mine.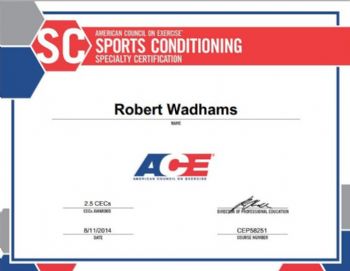 I don't feel I have all the answers, neither am I perfect, but I have learned enough about successfully losing weight and maintaining it that I feel a sense of mission and obligation to pass on what I know in hopes that someone will be helped. Maybe what Ishare will be what it takes for someone to make a break through. Knowing that I was a part of that in some small way would be a reward without price.

I am reminded of the motto for Para-rescue and Recovery (USAF)
"That Others May Live"

Some things are simply worth doing.








Friday, August 08, 2014
So far, things have gone far better than I expected. My mobility has improved greatly and I have been working out and watching my intake consistently. I will post something more detailed a little later as well as observations and such. Here is one such observation that hit me this morning and pretty much sums it up. What you are about to read is a very condensed version of all that i have learned in the last 6 years of my journey when it comes to motivation.

Here is your thought for the day.


I get asked all the time " what do I do to get motivated?, I just don't feel like it"

I have learned that motivation is only a spark, it's habit that keeps you anchored in a healthy lifestyle. The good feelings come from doing what you know you should be doing, not motivation. The bad feelings come from living in opposition to what you feel in your heart you should be doing. You want the good feelings? Commit in spite of how you feel. Want motivation?, look in the mirror and think of all the reasons why you don't want to be tied to a needle, an oxygen tank, or a wheelchair when you're 70, then refuse to surrender your mobility to convenience, and proceed to get off your butt.

Anything less than this means you love your comfort zone more than your future.

if you analyze this, what starts off as mental contemplation then becomes a verb and verbs are the prerequisite to success. It isn't a noun (person, place, or thing) and it isn't an adjective (anything that describes).

Rinse, lather, repeat.... It's just that simple.

You're welcome.

- Author, ME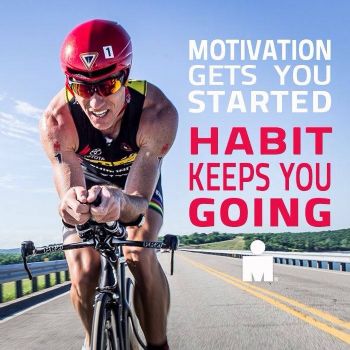 Find Me On Facebook :) www.facebook.com/robert.wadhams.7






Tuesday, August 05, 2014
Life has put me in the time out corner for a little while. To get to the point, I had an old injury rear its ugly head over the last year and it got to the point that I had to do something about it. About 15 yrs ago I was trying to be macho man at a softball game and swung way too hard and of course, I missed but I did succeed in tearing the cartilage in my right shoulder. July 30th I went in to have it operated on and so far my recovery is going well.

Recovery Room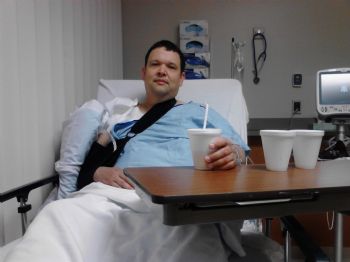 Shoulder tear




The first 72 hours was pretty tough. Brushing my teeth and other basic things I took for granted now required ninja-like skills (I'm right handed) and dropping something on the floor was bad news. I couldn't just pick it up because bending over put pressure on my shoulder and was painful. That's when I would flip it up in the air with my foot and catch it with my left hand. :: Level 2 Ninja Skills Unlocked ::

Went for a 2 mile walk on the treadmill at the gym and felt really good. After several days of "house arrest", it was a blessing to be released for good behavior (and before family beats me up and throws me out on the street for driving them crazy) Seriously, it feels really good to be able to function again.

I will be starting physical therapy probably toward the end of August or early September. So until then, any exercise I do is pretty much from the core down until the pro's evaluate me and determine what is safe. This is something I DON'T want to go through again.

This also presents a very unique opportunity for me. For a minimum of about 6+ weeks I will have complete control of my time and my life. No shift work, no imbalances caused by my circadian rhythm being all screwed up, no outside influences, no work stress, no demands dictating when I sleep and when I can do what. Nothing. Short of therapy appointments, I am my own man for 30-45 days.... paid.

So... I pose a question.

If you have ever seen Supersize Me, where the guy goes on a McDonalds only diet for 30 days, you may have a clue as to what I am about to ask.

What would I be capable of if I had no distractions or external temptations for the next 30 days?

What this means-
1) A full nights sleep with no alarm clock. wake up with the sun as opposed to something unnatural.
2) Total focus on nutrition, I am in complete control.
3) Fitness is no longer something to be squeezed in, it is my job for 30-45 days.
4) Family time and other enhancing activities, no longer dictated by work demands.

This will be interesting because it would show that:
-Successes, previously unattainable, would show just how toxic and counter-productive our hectic modern lifestyle really is. How our rush-rush life is working against us.
-Failures and difficulties would also show who the real enemy is, ME. That for all the excuse making and finger pointing, at the end of the day, we are our own worst enemy.

There is a certain about of hesitation when I say I am going to do this because I am not too anxious to lock horns with the real enemy, he is truly vicious and unforgiving. We can sometimes lean on reasoning's like "if it wasn't for my job, situation, relationship etc.... I could do X, Y, or Z. Admit it, haven't we all day dreamed a time or two of what it would be like if we could live unrestricted, if we could live in a bubble, oh the things we could do?

Well, this is my opportunity to do just that. I have always wondered this and have often complained of how life holds me back from doing what I have always wanted.

So I am reaching out to you, my friends in the Spark community, to cheer me on. I am going to be doing a blog series here about my journey and my observations. Basically I am going to be a human guinea pig living in a glass box. What am I able to do for 30 days eating right, exercising, getting rest, and tending to much needed family time?

Let's find out.

follow my daily progress on Facebook...
www.facebook.com/robert.wadhams.7



1 2 3 4 5 6 7 8 9 10 11 12 13 14 15 16 17 18 19 20 21 22 23 24 25 26 27 28 29 30 31 32 33 34 35 36 37 38 39 40 41 42 43 44 45 46 47 48 49 50 51 52 53 54 55 56 57 58 59 60 61 62 63 64 65 66 67 68 69 70 71 72 Last Page

Get An Email Alert Each Time ON2VICTORY Posts