| | |
| --- | --- |
| | ON2VICTORY's Recent Blog Entries |



Wednesday, February 19, 2014
My presentation at Anytime Fitness went far better than I anticipated. The turnout was good and the atmosphere was fantastic. I stewed over last minute details and how I was going to lead off. I came to the conclusion to not sweat the details, just deliver what's in your heart. I had no notes with the exception of some Power Point slides with some bullet statements and photos, the rest came direct from my heart to theirs. It was a powerful hour of sharing and I really felt a connection with the audience.

Dream come true.

I have to get to bed now for tonights midnight shift but I go to bed happy really feeling like I somehow brought a little encouragement to some folks last night. There were hugs and expressions of gratitude.

What more could a person ask for?

I love this journey.


-sorry no pics, it's just the way it fell out. probably better that way though i wish i had one of the trainers take some... was a tad to focused on getting out there and getting it done.

Connect with me on Facebook:
www.facebook.com/#!/robert.wadhams.7






Monday, February 17, 2014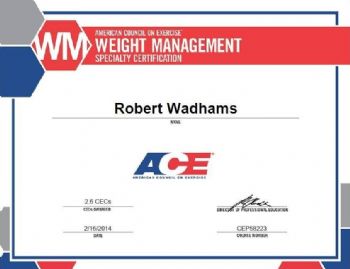 Tonight I finished my specialty certification in weight management through ACE (American Council on Exercise). This is a big accomplishment since the Certified Personal Trainer material is a little intimidating. There is so much technical info concerning physiology, training, assessment, and training models that it's like wading through quicksand. However, when it comes to the psychology of weight loss, motivation, and behavior change, it's natural.

Small goals lead to big accomplishments, now a CPT doesn't seem so intimidating.

As an added bonus, I finished this just in time for my presentation this Tuesday at Anytime Fitness. I'm starting to get excited, this is going to be my big moment. This has been in the works for about a year and it just seems right, like I'm finally doing something I was meant to do.

The course work for the certification is as follows:

-Program design and implementation strategies for weight loss
-Strategies for behavior modification
-Preventing pediatric obesity
-Weight management for teens
-Nondiet weight management
-Weight management strategies

Tomorrows agenda is to get a haircut, new shirt, and pick up chairs for the presentation....and then there are always the last minute final touches...

Tuesday, I live my dream.

Spark on!

My next goal: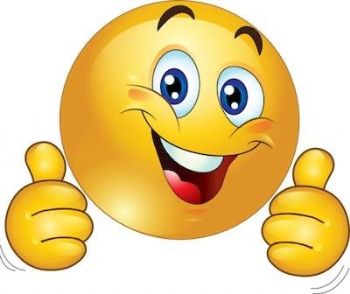 Connect with me on Facebook:
www.facebook.com/#!/robert.wadhams.7






Monday, February 10, 2014
I was rummaging through my closet for old clothes to bring to my presentation. I found this old shirt. It almost got tossed a few years ago but I kept it for some unknown reason. This shirt and my old pants are all that remain of my old life along with a few pictures.

Dont do like I did and totally clean your closet. I know you want to be rid of your past BUT... remember this... what may seem to be a reminder of yesterdays shame is actually the irreplaceable trophy of tomorrow.

Nothing punctuates your progress like old clothes. Even though I am the one who lived it, even my memory fades over time. Our minds have a way of adapting and glossing over old memories where they are not so stark anymore.

It's one thing to look at an old pic and reminisce, it's quite another to slide it on and experience it. Doing stuff like this keeps it real.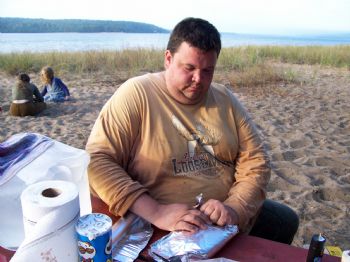 Trying it on... :)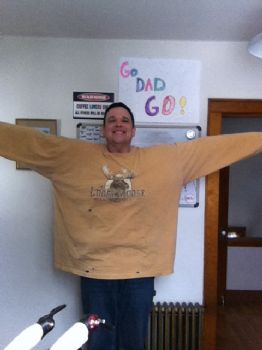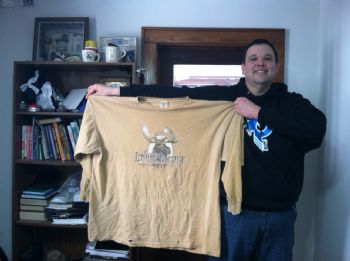 While I dont want to "wear out" my old pics here on Sparkpeople, today, I choose to celebrate. That is one thing I really haven't allowed myself to do much of. While I am a long way from the finish line, I can feel it coming together.

One of the memories from my 70.3 that really punctuates this is when I left the bike and transitioned to the run. I had just swam 1.2 miles, cycled 56 miles and was now embarking on a half marathon (13.1 miles). Even though I still had a long ways to go, my throat got tight and I began to choke with tears when I got on the run course. Enough so that I had to actually stop and get myself together again. I was choked up that I was going to actually make it even though I was just starting the half. It was sinking in that I was going to finish.

I knew what to expect, the worst was over (sort of) and I had confidence that i was going to see it through.

I was going to see my dream of finishing come true.

Today is the same feeling.

I hear finish line music....



BTW... I can't believe I spelled reminisce right the first time.. booyah!

Connect with me on Facebook-
www.facebook.com/#!/robert.wadhams.7






Sunday, February 09, 2014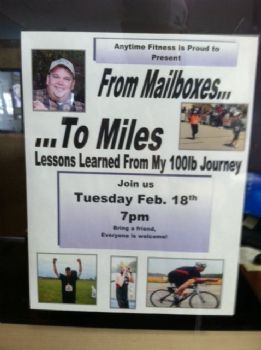 Well, it's going to finally happen. I will be giving a presentation at my local Anytime Fitness on February 18th at 7pm. I got the finishing touches done last night on my Power Point and am now working on hand outs. This is both an exciting and scary time for me because everything I have dreamed about and have been blogging about is about to come to pass.

For quite a while now, I have been compiling thoughts and trying to blog in a useful and informative way here on Sparkpeople. All of that time has really paid off because I have been able to develop a virtual warehouse of hopefully encouraging material that is now usable in a weight loss support group format.

Currently I am working on a weight management certification through ACE with the purpose of starting a support group right at the fitness center.
www.acefitness.org/fitness-certifica
tions/specialty-certifications/weight-
management.aspx

along with starting up a couch to 5k program. So far I am looking at 4 5k events this year for starters. Along with that, there will probably (hopefully) be enough interest generated among the existing runners at the gym that starting up a group to train for a local triathlon and half marathon is also a possibility.

All of this has had a real energizing effect on me. Couple that with the fact that my orthotics are working for me and have allowed me to run again, and you have a potent motivator to get with the program.

I have been so grateful to get back out there and run again. Never again will I take my running for granted. Even though I still have a little ways to go, my life is the best it has ever been and I am watching my dreams become reality and frankly, I've earned it. Every day I enjoy the fruits of my hard work and it is time to give back.

Although very much in the idea stage (just tossing this out there), I am considering writing a book. I have a few more milestones to reach but the framework for it has begun and will probably take a few years. For those that have been commenting that I should write, I have begun to slowly internalize the idea and have decided that it is not so far fetched after all.

Thank you for encouraging me on my journey.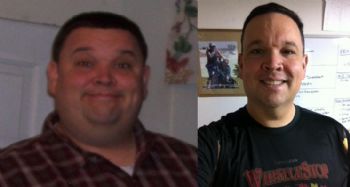 The best is yet to come.

Connect with me on Facebook-
www.facebook.com/#!/robert.wadhams.7






Tuesday, February 04, 2014
I should be sleeping but I woke up with this thought rolling around in my head. You know what that means, I'm not going to be able to sleep unless I get it out so here I am typing. Imagine if you will that you had a twenty dollar bill in your hand. If I asked you to give it to me, you would ponder if what I am asking you is worth the sacrifice. If I offered you a five for the twenty, you would probably clutch it wondering what I was trying to pull. What about a twenty for a twenty? You would probably look at me weird but might do it because there wouldn't be a loss or sacrifice. If I were to wave a fifty, it would be gone with the wind.

Why?

Because as much as a twenty means to you and I, it's value fades quickly in the light of gaining a fifty.

While reflecting on those moments where I was able to overcome habits or walk away from temptation, one common thread began to appear. Value.

A person cannot and will not give something for nothing, ever. Maybe for a season due to sacrifice but it never lasts long term. How can it? Is surrendering a twenty for nothing or for a five dollar bill sustainable? Sooner or later it is going to stop.

When I was 385 lbs, you couldn't shame me, threaten me, or scare me into changing my lifestyle. The longer you preached to me, the longer I would ponder getting a quarter pounder to reward myself for listening to your drivel. There was nothing motivational about public fat shaming, comments about my choices or inability to do certain tasks.

Waving the five will get you nowhere.

I ate to feel good. I ate to celebrate. I ate to soothe. Sometimes I ate like that because the day ended in Y. Tough day? Nothing fixes that like a five pound bag of chicken wings or a supreme pizza. Mmmmmmmm. You can keep your nasty veggies.

As I stated in my earlier blog, Purpose Driven Fitness, we can treat exercise or healthy eating like we treat a medicine. It's only taken to fix a problem then it's put on the shelf, it isn't a lifestyle. It's taken until we get back to "normal" (whatever that is) and then discontinued.... Ya know... Sorta like a laxative.

The problem with that....

Our version of normal is what put us in our unhappy place. After all, how did we gain it in the first place?

When I exercised faith in myself for the first time and pushed hard to meet a goal, self worth came by waving a fifty. Accomplishment made me an offer I couldn't refuse. The temporary aaaaaah's of my favorite foods were silenced by the roar of woo hoo's and I got hungry for more.

Do I still eat pizza? YUP! Do I binge? Nowhere near like I used to. If I did, my picture would tell the story. While those things are still present in a measure, there is a fifty in my wallet that keeps me coming back for more, keeps me searching and longing for another taste of something far greater. Something that makes me strong.

To pretend that the pull of your favorite foods doesn't exist or to kid ourselves into thinking that we don't value those things is a lie. We do value those things and to sacrifice something we love for thin air is a raw deal. That's why dieting doesn't work. you can only sacrifice so much for so long before something finally gives. However managing that love with something we love more is far easier. When you find something that bolsters your self worth and reveals your inner strength, it keeps you coming back for seconds.

When your fitness activity keeps you coming back for more because of what it reinforces in your life, your eating will slowly revolve around it. If your passion is cycling, what you eat will mostly reflect your desire to be a better cyclist because you will WANT to go further, faster, longer and not because it's something you endure to deal with a problem.

The human heart was never meant to be left with a hole. For an affection to be removed, it MUST be replaced with something of equal or greater value. Without this, moderation or abstinence is impossible.

Impossible.

When passion waves a fifty, the twenty is no longer a big deal.

Find your passion.


Find me on Facebook...
www.facebook.com/#!/robert.wadhams.7




1 2 3 4 5 6 7 8 9 10 11 12 13 14 15 16 17 18 19 20 21 22 23 24 25 26 27 28 29 30 31 32 33 34 35 36 37 38 39 40 41 42 43 44 45 46 47 48 49 50 51 52 53 54 55 56 57 58 59 60 61 62 63 64 65 66 67 68 Last Page

Get An Email Alert Each Time ON2VICTORY Posts