Wednesday, February 13, 2013
As of today, I weigh in at 152lbs and I am 30lbs down!!!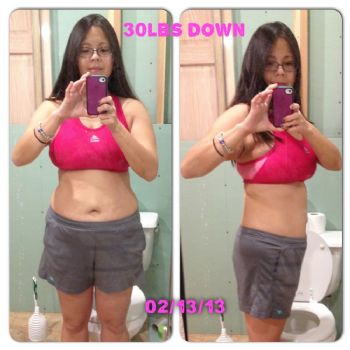 This was me at 25lbs down (5lbs difference!)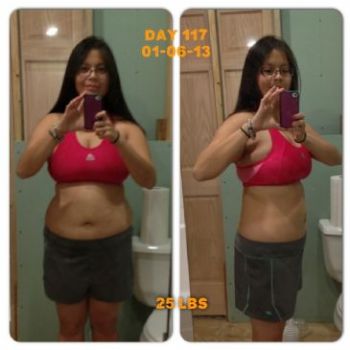 This was me when I started at 182lbs (I've come a long way!)



If you take a look at my gallery
www.sparkpeople.com/mypage_photo_gal
lery.asp?id=OJ%5F2%5FOK ,
you will see the photo journey of my weight loss in 5lb increments.

30lbs down means: my knees no longer hurt, I breathe better, I have more energy, I experience a lot less migraines, my complexion is better, I can control my anxiety, I'm down a few sizes, and I am stronger.

My next goal: getting to 147 (5 more lbs down). This is the starting weight that I met Randy at. I thought I looked really healthy then. However, I plan on being a more toned 147.