Tuesday, November 06, 2012
I feed hummingbirds from spring to fall and then switch to birds from fall to spring.

I sanded my squirrel proof feeder - that isn't squirrel proof - ">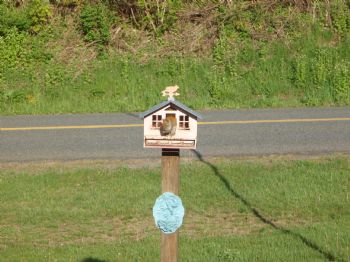 painted it with animal safe rust-o-leum and waited.....3 hours....and then the music of wings and chirps filled the air.

We have 2 cats who are in the windows chattering away as they fly by.
The temerature has dropped at night to 20's - I hope they get there fill -as I fill up on watching them.