Monday, March 24, 2008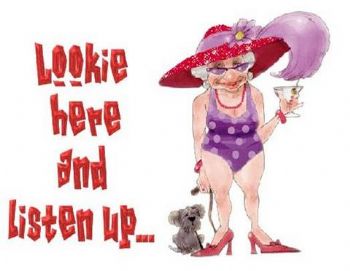 First and foremost, Happy Easter everyone! Christ IS Risen!

For 4 years, I have been trying to break 213#. I would get down to 213/212/211 then would go right back up to 216 or higher.

With SparkPeople and all the motivation from this site and my teams, I have been below 213 for 2+ weeks. That is a record!!

Like I've said before, I'm losing slowly but that is my goal, 1# more or less, a week. I am happy with any loss, even a 1/4#.

This is very different for me. I have always wanted to lose quickly and a lot of weight in a week. I don't know if it's my age, my new reason for losing weight (to get healthy rather than for appearances) or a combination. But, I have set my goal at a reasonable weight (150) rather than an unreasonable 115.

I have come to terms with myself that it is more important to be healthy than to try and look like I did at 25.

So, thank you all for your support and encouragement ... even those of you that don't know you have encouraged me, through your SparkPages.

Blessings to you all and remember, WE CAN DO THIS TOGETHER and WITH AND THROUGH GOD!!