| | |
| --- | --- |
| | NUOVAELLE's Recent Blog Entries |


Tuesday, November 27, 2012
Bull's eye!
The number on the scale is finally right. What you've been eagerly awaiting, what you've been working for is a reality at last. Nothing could make you happier. You feel your work from now on is like a walk in the park. You managed to shed all those pounds. How much more difficult could it be to keep them away?

After all, you're prepared! You have a brand new set of eating habits and plenty of fitness activities that you enjoy doing. You've managed to deal with binges and emotional eating successfully and you have your strategies ready for all the temptations that will be thrown your way.
You feel you have it all figured out. Being overweight or obese is a thing of the past.

When suddenly – actually not so suddenly but that's what it feels like – things take a wrong turn. The scale starts going up...




And this triggers a series of attitudes that I'm sure many of you will recognize as the lead-in part to the sad story of weight regaining.

First, it's self-reassurance. "Oh, come on. There's nothing to worry about. I'm doing everything right. I'm sure my next weigh-in will be back to normal." And we rest assured. No action.

Then, there's denial. "It can't be my fault. I haven't been overeating or anything like that. I can't have gained weight just because I inhaled the smell over the freshly-baked cookies!!! There must be another reason. Maybe water retention!" And we find something else to put the blame on. Still no action.

After that comes confession. "The truth is I didn't just smell the cookies, I tried one. Or was it two? Now that I think about it, I ate half of them in front of the TV! And that pizza we ordered that night, I just couldn't eat just one piece!" And suddenly the memories come back. And the realization hits hard!

At this point, two things could happen.
The first one is panic. We want to fix everything and we want it done fast. We maximize our cardio activities and we starve ourselves hoping that the scale will go back where it was. And this starts an endless vicious circle of deprivation to over-indulgence and vice versa. And little by little, day by day, wrong choice by wrong choice, the pounds creep back up.

I know this sounds frightening but most of us have been there and have felt the despair of this experience. Thankfully, things can be different.

We take full responsibility for our actions. We can't keep up trying to find someone or something to blame – unless of course there is a medical reason present, in which case we should talk to our doctor. What we put in our mouths, though, is something we have full control over. A number of reasons, different for everyone, led us to the wrong path. But we are still in control and that's what we have to realize.
WE decide when this stops. A little damage was done. Shall we undo it or make it bigger? Our choice!

I am currently at those dark days of maintenance. The ones when you realize you're not maintaining anymore but you've started gaining. The damage is still small. I can sit around pretending that nothing happened and wait for the situation to resolve itself in a magical way. I can start blaming everything and everyone around me, like my stressful life, my mom's delicious cooking, the holidays' delicacies which have started making an appearance or my new intense fitness program which mistakenly led me to believe I could eat more of anything.
Or I can accept my responsibility, assess the damage and strike back. Reverse the process and correct everything.

I choose the latter. And if you're dealing with something similar, I encourage you to do the same.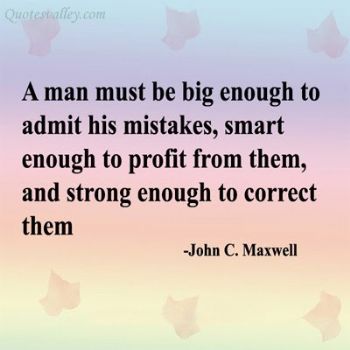 Friday, November 09, 2012


I've come across this poster a lot this past week. On bus stops, on TV, on Facebook, on sports sites. To be honest, I feel jealous and kind of disappointed. I wanted to be part of this. Not the marathon, of course, but one of the other races that are held on the same day. But it was my choice not to sign up for it. And I keep reminding myself that just because something is not happening for me right now, it doesn't mean that it will never happen. It means I'm not ready for it.

But this is not to talk about me. This is to talk about them. The people who are the personalization of commitment, determination, courage and will-power all in one. The marathoners.

And I'm not talking about the people who are athletes and have been running since they were teenagers. Not that their accomplishments are inferior. But I really admire and look up to all those people who took up running late in their lives. People who started running counting their heavy breaths until they managed to finish a mile. And they ended up transforming this mile into 26.2. They went from a few meters to 42.2 kilometers. I feel so lucky to have met many of those people here.

I always read marathon blogs. And they always bring me to tears with overwhelming feelings of admiration and awe. Their training, what brought them to the big day, is usually a mix of joy and disappointment, belief and disbelief, peaking and dipping self-confidence, courage and discouragement. And all this mixture of emotions leads them throughout their training journey which is not happening in a parallel dimension. It's part of their daily lives and it co-exists with their demanding roles in their families, jobs, societies.

But what's almost always the most impressive and overwhelming part is their experience from the race day. Their description of how they managed to overcome their bodies' limits and their fears. The persistence that helped them continue. The thoughts that guided them through all the mind barriers. The hidden stockpiles of strength which helped them surpass their limits of physical and emotional endurance. And this small step of victory, the one that crossed the finish line and felt like a giant leap which marked a life-changing point in their own personal story and their life's achievements.

I wanted to name all of you in this blog. But I'm afraid I might forget someone and it wouldn't be fair. All of you, my Sparkfriends, whether you've run a full or a half marathon – you know who you are – have been an endless source of inspiration for me. And I believe you've done the same for other people, too.

This Sunday, more than 9,500 people will be running the authentic marathon route, the one that named this wonderful athletic event. People from all five continents of the planet and people of all ages. Many of them are well into their seventies and the older one is a man from Italy who is proudly running at the 84th year of his life! If you're looking for inspiration this weekend, think about this man!

Good luck, marathoners! Keep on showing us the way to achievement.

Thank you for reading, Sparkers. Have a great weekend!







Wednesday, November 07, 2012

This is my dad's vegetable garden from last summer.



And his beanstalks. Maybe not magic ones, but gigantic in nutrients!

My dad has been filling our kitchen with fresh, organic vegetables for years, ever since he retired from his job in the city. And I'm grateful for that. And when it comes to food, I owe much of my knowledge to my dad. He taught me proper nutrition principles. Is he an expert nutritionist? Far from that! I'm sure he has no clue as to what "saturated fat" means and he has only heard about "carbohydrates" from his doctor. But he has valuable knowledge acquired from experience and from nature.

He taught me that yogurt is good for us. How did he know? In his village everybody used to eat it! And the high majority of them were privileged to spend more than a century on this earth! He advised me to use lemon juice wherever I could when cooking. He has no idea about its nutritional value but my grandmother used it a lot and it kept them healthy through the long winters. Of course it did since it's full of potassium and vitamin C and it shields our immune system. Not to mention its anti-inflammatory effect. They knew none of this information but, yet, they were wise. Experience had been their wise mentor.

And I wouldn't be fair to my mum if I left her out of this gratitude expression. She passed on to me her passion for cooking and showed me the magic that is hidden in the treasure of ingredients mother earth provides us with. Maybe the love for cooking led me to experiments that became catastrophic for my waistline – sugar is also one of nature's gifts to us – but that's another story.

Both my parents taught me that when it comes to our food, we have to abide by nature's rules. And that's the reason I'm writing all these today. To talk about "seasons" as a concept we should always keep in mind when choosing our food.

When I was a child, our neighborhood's fresh market had a unique characteristic that I really enjoyed! It changed colors according to the season! At least, that's what it looked like to my eyes back then. It became so vivid in the spring with the strawberries and the tomatoes, even more colorful in summer with the peaches and cherries and watermelons, only to cool down at the beginning of autumn with pears and cauliflowers and cabbages and become one with the surrounding fall colors as oranges and tangerines made their first appearance.
As I grew up this seasonal variety disappeared. I could see tomatoes just before Christmas and strawberries in January! Apples would be around all year long and you could find oranges in the middle of the summer. But I knew better. I stayed away.

We have many important reasons to choose our fruit and vegetables according to season.

- Each unique kind of fruit or vegetable needs a certain quality of soil and a specific amount of rain, humidity and sunlight in order to grow and become fully nutritional for us. Each season provides us with the right conditions needed for certain cultivations. When we try to grow them in different conditions, it's like declaring a war to nature. And nature fights back by robbing them off most of their nutrients.

- Nature is wisely constructed for our benefit. Each season, we need different foods for the different needs that our body has. For example, in summer we need fruit that will reduce our body temperature, like watermelon, and fruit rich in carotene, like apricots, which protect our skin from the sun. Eating what's in season will only help our bodies function better and protect themselves against any kind of dangers that each season brings with it.

- Foods that are brought to us in different seasons, contrary to nature's will, are actually born in a "cruel" world since they are grown in different circumstances than they should be. So, they need some "help" in order to survive. A great variety of pesticides and chemicals come to the rescue. And to our plates!

- Foods that are not in season in our country could be in season in another country! But they need to travel lots of miles to reach us and this reduces their freshness. So, another set of chemicals is used to help them look their best when they get to the market. And of course their "make-up substances" and their long trip cost a lot, so their price has to make up for the expenses.

- Freezing and frozen products may sound like the solution. And it's a really convenient idea. But experts say that freezing also destroys a certain amount of vitamins and nutrients, so why not choose fresh when we can? After all, what can be compared to the taste and aroma of fresh fruit and vegetables?

Being "seasonable" eaters can have a surprisingly beneficial effect on our health, our weight and even our finances. All we have to do is research and educate ourselves on what nature has to offer to us every month of the year. Think about all the fresh ingredients your meals could be enhanced with and all the variety this could bring to your family's table. Isn't it worth a try?

I would be really glad to offer you a list of my own seasonable options but I live in a different part of the world and things could be slightly different than where you live. So, instead of misguiding you, I found this article on Sparkpeople about fall's choices:
www.sparkpeople.com/resource/nutriti
on_articles.asp?id=956

I've also come across a very nice video which discusses many important subjects concerning our food. I thought you might find it interesting.
www.youtube.com/watch?feature=player
_embedded&v=PzGSHTP-U20

Everything – and I mean everything – that we eat originates from nature. Doesn't it sound logical that we get the best it has to offer if we follow the rules? It does to me!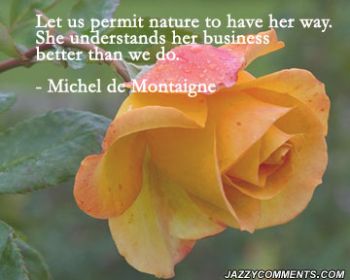 What do you think?







Tuesday, October 30, 2012
No secret diet, no magic pill. I'm sure we have all realized this by now. All the people who have successfully tried to lose weight and have managed to keep it off, Sparkers or non-Sparkers, managed to find their own unique combination of healthy eating and exercise. Each one of us is a different person, with different needs, who needs a different approach to weight loss.

But we have things in common. Looking back at my own weight loss journey and browsing through blogs of other people's successful stories, I think I have pinpointed some attitudes that seem similar, sometimes even identical. And I believe that if these attitudes are put together with our own individual ways of eating and working out, they can easily pave the road to success.
So, these are the things that most "biggest losers" have in common:

- They realized they had to make permanent changes.

Most of them had been tortured by diets many times in the past. Some of them hadn't. But they all knew that a small period of eating differently and a month of exercise in a year of complete absence of activity would bring changes that wouldn't last. Sooner or later they would go back to their old habits. It would be like a drop in the ocean. It would only affect the surface of the problem. Only if they changed their habits permanently could they hope for long-lasting results. And this realization was critical to their success.


- They moved on by trial and error.

What worked for me won't necessarily work for you. People who successfully lost weight were ready to accept failure. They tried many things that proved to be wrong and many times they would bring them back to square one. They just researched and found another way. A new way of exercise, a new trick to deal with cravings, new menus, new breakfast ideas, anything they had a hard time with, they would just replace it with something new. Eventually they found what worked for them.


- They created a support network.

Struggling is part of everything in our lives. Sometimes we struggle with our jobs, with our studies, with our relationships. A weight loss attempt couldn't be an exception to the rule. There will be difficult days. Days that nothing will seem to work. Days that all our will-power and motivation will have vanished somehow. And when we struggle, we need someone who can relate. A friend or many friends who can put themselves in our shoes, give us a pat on the back and help us move on. Most of the people who managed to lose weight had their own support system. One or more Sparkfriends, a gym buddy, a family member on the same weight loss journey, they all played their own role in someone's success story.


- They constantly motivated themselves.

What did you think? That all these people lived in gyms and never missed a workout? Or they had hired a 24-hour nutrition expert who cooked all their meals for them? No, they lived in the same world we all do. Where everyday life issues continue and smaller or bigger problems come up and draw our attention away from our personal goals. And, of course, motivation is diminished. But those people didn't let their motivation meter reach zero. They would motivate themselves weekly, daily or whenever they felt it was needed. They would make visuals, read success stories, browse through motivational pictures, reflect on inspirational quotes, blog, do anything they could to keep the spark alive. And their constant vigilance rewarded them with success.


- They put "health" in the equation.

Vanity reasons are good. Who doesn't want to look good in skinny jeans or swimsuits? We all do. But there's a problem with vanity motives. They can easily be postponed for …later. This way: "Well, I still have my baggy T-shirt to hide in. I'll try for the tank top tomorrow. Now bring me those donuts!"
But when the factor "health" appears, things change. When you know that your unhealthy way of eating and your non-existent activity levels are kindly inviting Mr. Diabetes in, you don't get lots of time to postpone your decisions. When cholesterol and blood pressure have started using the elevator and are flirting with "the upper floors" of their values, you have to act. All those people who managed to lose weight didn't necessarily have a health problem. But they educated themselves on health statistics and they measured the odds. And they decided that to the extent they could, they would get in control of their health.


- They wanted it badly.

Probably the most important ingredient in the "weight loss success recipe". The key attitude. A strong desire. The starting point of all achievement. They wanted to reach their goals and they wanted it badly. So badly that they refused to quit no matter the obstacles. They would always get up no matter how many times they fell. They had the visual of their goal in mind and they never let go of it. And, in the end, they made it happen.





There are so many success stories on Sparkpeople. Have a look at the strategies of those people and you'll soon realize it's all a matter of the right attitude. They say that attitudes are contagious, don't they? Well, I believe you're in the right place to "catch" them!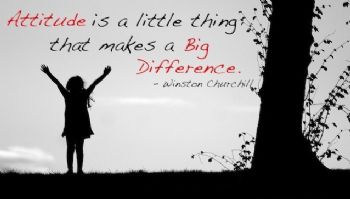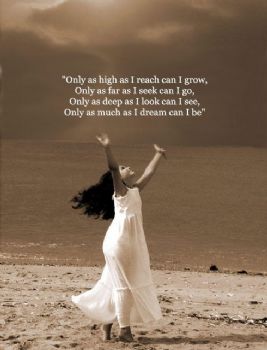 Wednesday, October 10, 2012
8 weeks!
That's the time I would need to run 5 kilometers non-stop according to Sparkpeople's 5K Your Way Rookie Running Training Program. This means that the end of this week would find me running my first 5K on the treadmill.




Hmmm… Not even close…



I've spent the last two weeks trying to finish the sixth week of the program. Even though the last time I ran – which was a week ago – felt slightly easier than all the previous ones, I just can't find the strength to get on this treadmill again and continue with the rest of the program. It's not that I don't exercise. I do circuit training most days of the week and an hour of dancing on Mondays. But on the days that I've scheduled to run, I just look at the treadmill and this little perfectionist inside me that has been making my life difficult for 36 years – what a mean girl! – starts the talk:

"Seriously now, do you really believe you will run for more than half an hour in two weeks? Ha! You can't even run for five consecutive minutes! You run for three and you need another two to recover! Look at you, you can't even finish week 6! Can't you just accept it and go on? Running is not for you! You will NEVER be a runner! You weren't able to run when you were in high school. What makes you think you will do it now that you're approaching your forties? You? A runner? Wishful thinking!!!"

See? I warned you! She's mean!

But she's part of me. And she wins. And I turn around, away from the treadmill and do circuits instead.

I was about to quit. Forget about running. Post a blog about my failure, thank all my wonderful Sparkfriends for their support and let all of you know that, simply put, running is not for me. I tried, I failed. It happens.

And suddenly I started thinking differently.



I'm a Sparker!
I belong to the Sparkpeople community. People here don't quit! It's the number one rule! I took the word "quitting" out of my vocabulary a long time ago. When I realized that not every plan is for everyone. When I figured out that everything, from meal plans to fitness schedules should be flexible and tailored to our own individual needs.

Who decides that every person in this world is able to run in 8 weeks? Who can be absolutely sure that life will agree with our plans? No one! It's just a plan that gives us the guidelines. And if we want it to work, we have to make it flexible. We can't be perfect at it. Simply because our lives are not perfect. My life right now is a constant combination of multi-tasking and multi-thinking! I'm not always in the mood to press myself for something which my brain and my body categorize as "very difficult". Sometimes I just need to do something that is also challenging but I know the limits of it. I'll choose the time when I will be strong enough and ready to exceed my limits.

So, I won't quit. I'll keep on training with my own terms. Maybe I'll need double the time to finish this program and run 5 kilometers. So? Time is irrelevant to the accomplishment.

Soon you'll read one of my next blogs. It will be called "I ran my first 5K!"
I can't promise you the date I'll post it.
But you can be absolutely sure that I will.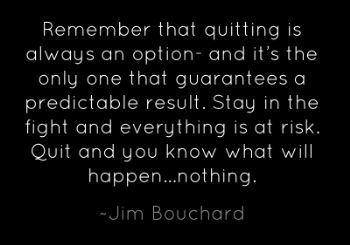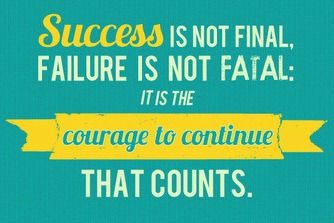 First Page
1
2
3
4
5
6
7
8
9
10 11 12 13 14 15 16 17 18 19 20 Last Page

Get An Email Alert Each Time NUOVAELLE Posts