| | |
| --- | --- |
| | NUOVAELLE's Recent Blog Entries |



Tuesday, October 30, 2012
No secret diet, no magic pill. I'm sure we have all realized this by now. All the people who have successfully tried to lose weight and have managed to keep it off, Sparkers or non-Sparkers, managed to find their own unique combination of healthy eating and exercise. Each one of us is a different person, with different needs, who needs a different approach to weight loss.

But we have things in common. Looking back at my own weight loss journey and browsing through blogs of other people's successful stories, I think I have pinpointed some attitudes that seem similar, sometimes even identical. And I believe that if these attitudes are put together with our own individual ways of eating and working out, they can easily pave the road to success.
So, these are the things that most "biggest losers" have in common:

- They realized they had to make permanent changes.

Most of them had been tortured by diets many times in the past. Some of them hadn't. But they all knew that a small period of eating differently and a month of exercise in a year of complete absence of activity would bring changes that wouldn't last. Sooner or later they would go back to their old habits. It would be like a drop in the ocean. It would only affect the surface of the problem. Only if they changed their habits permanently could they hope for long-lasting results. And this realization was critical to their success.


- They moved on by trial and error.

What worked for me won't necessarily work for you. People who successfully lost weight were ready to accept failure. They tried many things that proved to be wrong and many times they would bring them back to square one. They just researched and found another way. A new way of exercise, a new trick to deal with cravings, new menus, new breakfast ideas, anything they had a hard time with, they would just replace it with something new. Eventually they found what worked for them.


- They created a support network.

Struggling is part of everything in our lives. Sometimes we struggle with our jobs, with our studies, with our relationships. A weight loss attempt couldn't be an exception to the rule. There will be difficult days. Days that nothing will seem to work. Days that all our will-power and motivation will have vanished somehow. And when we struggle, we need someone who can relate. A friend or many friends who can put themselves in our shoes, give us a pat on the back and help us move on. Most of the people who managed to lose weight had their own support system. One or more Sparkfriends, a gym buddy, a family member on the same weight loss journey, they all played their own role in someone's success story.


- They constantly motivated themselves.

What did you think? That all these people lived in gyms and never missed a workout? Or they had hired a 24-hour nutrition expert who cooked all their meals for them? No, they lived in the same world we all do. Where everyday life issues continue and smaller or bigger problems come up and draw our attention away from our personal goals. And, of course, motivation is diminished. But those people didn't let their motivation meter reach zero. They would motivate themselves weekly, daily or whenever they felt it was needed. They would make visuals, read success stories, browse through motivational pictures, reflect on inspirational quotes, blog, do anything they could to keep the spark alive. And their constant vigilance rewarded them with success.


- They put "health" in the equation.

Vanity reasons are good. Who doesn't want to look good in skinny jeans or swimsuits? We all do. But there's a problem with vanity motives. They can easily be postponed for …later. This way: "Well, I still have my baggy T-shirt to hide in. I'll try for the tank top tomorrow. Now bring me those donuts!"
But when the factor "health" appears, things change. When you know that your unhealthy way of eating and your non-existent activity levels are kindly inviting Mr. Diabetes in, you don't get lots of time to postpone your decisions. When cholesterol and blood pressure have started using the elevator and are flirting with "the upper floors" of their values, you have to act. All those people who managed to lose weight didn't necessarily have a health problem. But they educated themselves on health statistics and they measured the odds. And they decided that to the extent they could, they would get in control of their health.


- They wanted it badly.

Probably the most important ingredient in the "weight loss success recipe". The key attitude. A strong desire. The starting point of all achievement. They wanted to reach their goals and they wanted it badly. So badly that they refused to quit no matter the obstacles. They would always get up no matter how many times they fell. They had the visual of their goal in mind and they never let go of it. And, in the end, they made it happen.





There are so many success stories on Sparkpeople. Have a look at the strategies of those people and you'll soon realize it's all a matter of the right attitude. They say that attitudes are contagious, don't they? Well, I believe you're in the right place to "catch" them!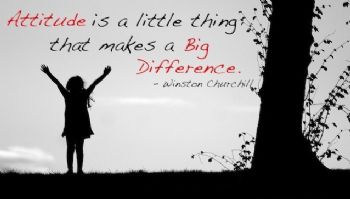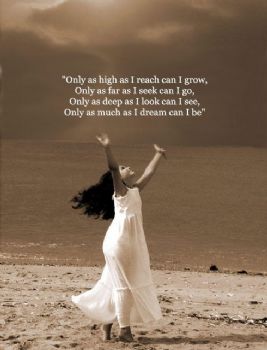 Wednesday, October 10, 2012
8 weeks!
That's the time I would need to run 5 kilometers non-stop according to Sparkpeople's 5K Your Way Rookie Running Training Program. This means that the end of this week would find me running my first 5K on the treadmill.




Hmmm… Not even close…



I've spent the last two weeks trying to finish the sixth week of the program. Even though the last time I ran – which was a week ago – felt slightly easier than all the previous ones, I just can't find the strength to get on this treadmill again and continue with the rest of the program. It's not that I don't exercise. I do circuit training most days of the week and an hour of dancing on Mondays. But on the days that I've scheduled to run, I just look at the treadmill and this little perfectionist inside me that has been making my life difficult for 36 years – what a mean girl! – starts the talk:

"Seriously now, do you really believe you will run for more than half an hour in two weeks? Ha! You can't even run for five consecutive minutes! You run for three and you need another two to recover! Look at you, you can't even finish week 6! Can't you just accept it and go on? Running is not for you! You will NEVER be a runner! You weren't able to run when you were in high school. What makes you think you will do it now that you're approaching your forties? You? A runner? Wishful thinking!!!"

See? I warned you! She's mean!

But she's part of me. And she wins. And I turn around, away from the treadmill and do circuits instead.

I was about to quit. Forget about running. Post a blog about my failure, thank all my wonderful Sparkfriends for their support and let all of you know that, simply put, running is not for me. I tried, I failed. It happens.

And suddenly I started thinking differently.



I'm a Sparker!
I belong to the Sparkpeople community. People here don't quit! It's the number one rule! I took the word "quitting" out of my vocabulary a long time ago. When I realized that not every plan is for everyone. When I figured out that everything, from meal plans to fitness schedules should be flexible and tailored to our own individual needs.

Who decides that every person in this world is able to run in 8 weeks? Who can be absolutely sure that life will agree with our plans? No one! It's just a plan that gives us the guidelines. And if we want it to work, we have to make it flexible. We can't be perfect at it. Simply because our lives are not perfect. My life right now is a constant combination of multi-tasking and multi-thinking! I'm not always in the mood to press myself for something which my brain and my body categorize as "very difficult". Sometimes I just need to do something that is also challenging but I know the limits of it. I'll choose the time when I will be strong enough and ready to exceed my limits.

So, I won't quit. I'll keep on training with my own terms. Maybe I'll need double the time to finish this program and run 5 kilometers. So? Time is irrelevant to the accomplishment.

Soon you'll read one of my next blogs. It will be called "I ran my first 5K!"
I can't promise you the date I'll post it.
But you can be absolutely sure that I will.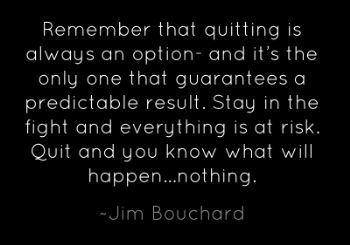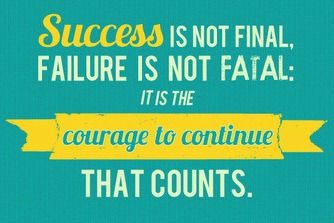 Thursday, October 04, 2012
Are you a "sweet" kind of person?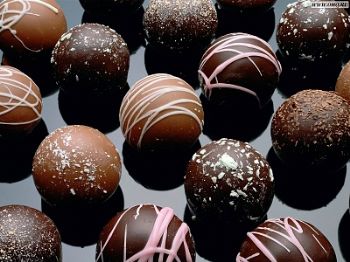 Or a "salty" one?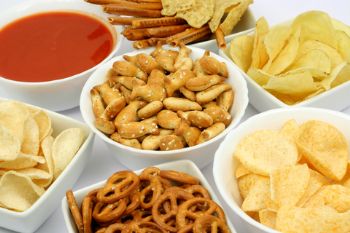 You can't stay away from the bag of chips?




Or you're drooling at the sight of chocolate chip cookies?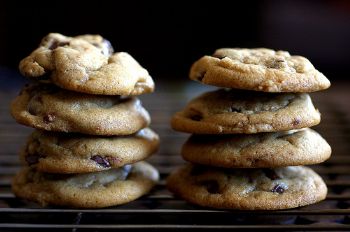 Or maybe both? Either way, I'm sure you sometimes imagine how much easier your life could be without these cravings! How much more successful your weight loss efforts would be if you didn't feel this mouth-watering sensation every time you looked at the source of your craving! If you still dream that one day you'll wake up and your cravings will have stopped once and for all, stop dreaming.
This. Will. Not. Happen. Ever.

We all live in the 21st century. Over the past centuries our world created civilization from food. It wasn't just used to fuel our bodies. We were raised in societies that used food as part of social encounters, family traditions, holiday festivities, friendly gatherings, and so on. Food was a source of enjoyment and entertainment. If you think you can suddenly fight back to all those years of living with this frame of mind, I'm afraid you'll be met with an ugly surprise. Our human brains work in a pretty simple way: If something makes us feel good, we want more of it.

Accept it. Cravings will always be part of our lives.
Especially if we're women and our hormones ally with our sweet tooth once in a while.
Or if we're emotional eaters and we want to gulp down our feelings with some sweet or salty help.
Or if we just lack some strong will-power and we use the above excuses to allow ourselves to fall heads-on in the temptation which is calling our name!

So what do we do? Do we become the slaves of those food temptations that are constantly around us, putting our weight loss or weight maintenance efforts in continuous jeopardy? Nope! We build a strong defense system and fight back.

My own self-defense against cravings was actually a discussion with myself.

Plan A. At first, I would take a distance from the temptation and ask myself:
"Do you really want to eat this? Is it something you really like or you just want it because…
a. That's what you've been used to do for years.
b. It has a "sweet-unhealthy" label which suits your own "sweet-tooth-person" label.
c. You're trying to eat away your boredom, anger, sadness, disappointment."
Usually, it worked. My sensible, non-spontaneous and patient self would find the right answer and drag me away from the craving's source. I was amazed to find out that many of the things I thought I liked actually belonged to the second category. I had convinced myself that I had a sweet tooth and I had every right to treat my body like a sugar-eating garbage bin! The truth is I don't like all kinds of sweets. And I've come to enjoy the ones I really like better. So, my self-talk worked most of the times.

But not always.

There were times I really liked something and I just wanted to eat it.

Ok, plan B. "If you can halve it, you can have it."
My common sense told me that I had no reason to halve a healthy and nutritious banana (see earlier blog). But that rule could help me with other foods that really need portion control. Imagine you're a donut-lover. Can you live without donuts for the rest of your life? The longer you deprive yourself of them, the more you'll end up eating. What if you can have half-a-donut once in a while? Stop the craving without doing a big damage. Isn't this a fair compromise?

Plan B would usually work.
But not always.

There were times that the selfish, eat-everything-in-sight, emotional-eating monster would wake up inside my head and begin its own revolution. So after everything else had failed, there was only one solution…

Plan C. Give in.

Yes, you read that right. Give in to the temptation. Consciously. Remind yourself that it's only this one time, that you can't do this every day, that tomorrow you're back on the wagon first thing in the morning. Then give in. And enjoy it. Chances are that the self-talk that led you to this decision will make you eat sensibly and not over-indulge. But even if you do, it's only one time. It's the exception. And exceptions only exist to prove how strong our rules are.

This is how I deal with cravings. I don't expect them to disappear and I don't pretend they don't exist. I just fight them. And occasionally I give in. But I choose my battles.

You can build your own defense system, too. According to your own lifestyle and to your own character. And I'm sure that this fight will only make you happier. You'll be able to enjoy the things you really like once in a while but also feel really good for yourself that you had the power to say "no" to any "disguised" cravings like the ones mentioned above.

And, most importantly, this is something you can do for the rest of your life.

So, what's your plan?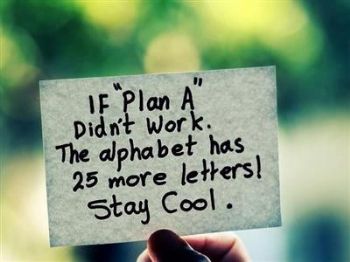 Friday, September 28, 2012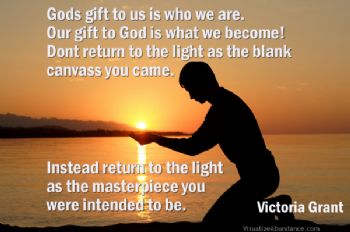 Whatever you do, no matter how small or important, do it the best way you can.
Whatever you say, say it because you believe it.
Whatever you feel, feel it with all your heart.

Be the best version of yourself.

Have a beautiful weekend, Sparkfriends!





Thursday, September 27, 2012
This is a story about portion control. An important weight loss and proper nutrition factor which can easily turn itself into a boomerang side-effect if you lose balance and moderation while applying its rules. If you're one of those persons who measure everything they put in their mouth by the decimal figures of an ounce, read on.

Back in my first dieting years, I would often browse through diets I came across in magazines or meal plans that a friend would follow. I had stumbled upon a snack option many times. "Half a normal-sized banana". I would always wonder: Why half?

When I decided to follow a specialist's advice to help me lose weight, I visited my endocrinologist who was also an obesity expert in order to make my first meal plan. I started reading it and soon realized that it had one fruit serving for every snack. "Great!" thought the fruit-lover inside me. At the end of the weekly meal plan there was a detailed description of what one fruit serving meant: One medium apple, two large tangerines, half a normal-sized banana…!!!



The question just asked itself using my voice!
"Excuse me, why do I have to eat half the banana? Can't I eat all of it?"
She explained to me that a whole banana counts for two servings of fruit and it would double the calories of my snack.

"Ok," I replied, "what if I eat both my snacks in the morning and not have an evening snack? This way I could eat a whole banana!"
She answered that the calories and the fruit fiber should be equally divided between meals and that the afternoon snack is really important.

"All right then, could you please tell me what I'm supposed to do with the other half?" – I know it sounds like a stupid question but I was really wondering at the moment of what her answer would be.
- You can put it in the fridge and eat it in the afternoon.
- I hate chilled bananas which have started going black!
- You can share it with someone else in the family.
- They want to eat a whole banana, too, and they have every right to. They're not trying to lose weight!
- Well, throw it away then!



(Oops! Anger alarm triggered! Is she really telling me to throw away half the quantity of bananas I buy?)

I wanted to start telling her about the increasing rates of hunger and famine over the world but I thought "She's a nutrition expert, she knows about those things." And I just ended the discussion. Already determined to break this one rule.

Don't get me wrong, I bear no grudge against her. She's an excellent doctor who has kept my thyroid at rest for the past decade and that was one of the two arguments we've ever had.

I managed to lose 17 kilos back then – which I gained back, you know the story – and I lost 19 again with Sparkpeople. Always eating a whole banana for a snack.

The moral of the story? Moderation has to be applied everywhere, even on portion control. You must be aware of how much you're eating but one more fruit or salad serving won't make you fat! How bad can it be compared to the cookies you used to snack on until yesterday? Food tracking is a valuable and helpful tool that will help you discover your bad eating habits but you mustn't get obsessed with it. You don't have to count the lettuce leaves that you'll put into your salad! You won't be able to do that for the rest of your life! Because if you do, you risk crossing the line. And on the other side, food obsession awaits. And it's a very good friend with eating disorders.

Change your bad eating habits one at a time, one step at a time. I'll never get tired of repeating it. Healthy, life-long habits that are far from tiring, compulsive obsessions can really put you among the small, successful percentage of people who lost the weight and never "found" it again. Isn't that what we're all trying to accomplish?





First Page
1
2
3
4
5
6
7
8
9
10 11 12 13 14 15 16 17 18 19 Last Page

Get An Email Alert Each Time NUOVAELLE Posts