| | |
| --- | --- |
| | NUOVAELLE's Recent Blog Entries |


Tuesday, September 02, 2014
Fear landscape.

If you have watched the movie "Divergent" or you have read the book, you know what I'm talking about. An imaginary place in your mind where all your inner and deepest fears come true. And you have to face them and try to conquer them. Each and every one.

I re-read one of my older blogs today. One from exactly two years ago. It sums up my fears about running. It's right here, if you're interested:

www.sparkpeople.com/mypage_public_jo
urnal_individual.asp?blog_id=5033023

And I feel like the characters in the book. Two years later, the fear landscape is pretty much the same.

Fear is not an easy thing to overcome, is it?

And as usual, our personal history tends to repeat itself. As I did in 2012, right after summer vacation I started the C25K again. For the same reason. I ran while I was in the mountains, I enjoyed it and I wanted to give it a try. My only option in the city is the treadmill, so that's where I turned to.

And the runner inside me – yes, I'm pretty sure she exists – began to resurface. And so did the fears. But I'm optimistic. Things seem better this time.

I'm beginning Week 3 and I really feel like things have been too easy so far. My legs, my core and my back feel much more conditioned for running and my breathing seems to have improved. I'm as slow as a snail, of course, but speed is not among my goals. Duration is. Endurance is. Not quitting is.

In 2012 I never got to run 5 kilometers. Fear defeated me. The battle between the avid walker and the scared runner who is trying to make her way through all difficulties still continues. Every time I run, this definition of running comes to mind: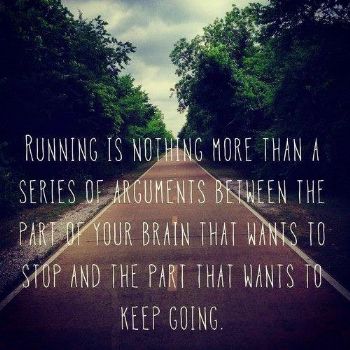 A series of arguments between the walker and the runner-to-be. Those two will never come to terms, I'm sure!

I'm just wondering sometimes. Is it only me? Or are there more people out there who have fears about running? Or exercise in general? Anybody?

I'll finish this blog with an optimistic thought. When my daughter watched the movie and grasped the meaning of fear landscapes, she told me this: "Mom, can you imagine how great it would be to have dream landscapes? Where we could go and experience all our dreams coming true?"

Yep. We've got more than one dreamers living in our house…

But maybe my little girl helped me see the light with her comment. Because only overcoming our fears and winning our mind struggles can lead us to our dream landscapes.

It's worth the try, don't you agree?








Friday, August 29, 2014
Let's remind ourselves of a few things we already know.

Being fat is hard.

Losing weight is also hard.

Maintaining weight is probably the hardest of the three.

But do you know what's even harder than all of them? Regaining! Simply because in our minds it's translated as failure. And I know I shouldn't be thinking of a backslide as failure, I know that only quitting should be considered failure and all these motivational – and true – things that we've been taught here on sparkpeople. But let's just face the fact as it is.

Regaining weight = Failing to maintain it

I mean it's simple English, right?

And I'm not writing all this to disappoint and dishearten all of you who are facing a bigger number on the scale at the end of this summer. Believe me, I know how you feel, I'm in the same boat. I had a close look at my weight over time report as soon as I came back from vacation. What I discovered wasn't encouraging at all. Starting exactly a year ago, my weight began moving upwards. And it did so in the sneakiest way possible. Slow and unnoticeable. Insignificant between months but it makes quite a difference a year later. Seven pounds up in a year. And they may not seem a lot compared to the 45 I'd lost but you only need to have regained once to realize the danger. The red lights are on, the sirens have gone off and I have to act before the situation gets out of hand!

Which brings me back to the title of this blog. There's something even harder than regaining.

Re-losing.

Having to face the fact that you're doing something wrong. Trying to find out where exactly you've gone off track. And embarking on the same journey all over again, trying to lose the same pounds and facing the same difficulties and the same challenges once again.

We all have to choose our hard, right? From all the hard ones, I choose the hardest. Because it's the only thing that makes sense. Maybe staying assured and going on with my life as it is would be the easiest thing to do. I mean, hey, it's just seven pounds, right? But the way I see it, any weight regain that exceeds three pounds means something. It's not just a normal fluctuation. It proves there's a flaw in the maintenance strategy we follow. It means we were derailed at some point and lost focus of our ultimate goal which is a normal and healthy weight range for life. And you don't leave such a thing unattended. If you don't deal with it, it is bound to grow. The 5 or 7 or 10 pounds will settle in comfortably and the flaw in your strategy will allow them to make room for the rest of their friends, too. And that's when real failure happens.

So, if you're facing regaining, do something NOW. Don't underestimate the power of returning pounds. They can have an avalanche effect. Re-examine your maintenance strategy and your recent habits and find the flaws. Make the necessary corrections and help yourself get back to maintenance mode. It's definitely a safer and nicer place to be.

That's what I intend to do. Watch me!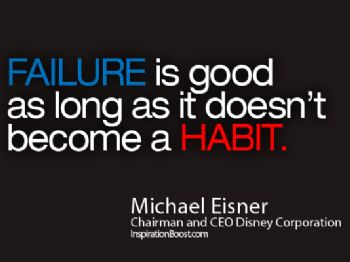 Monday, July 14, 2014
A few days ago we had a power cut.

My daughter has been reading her first book in English. (English is not our native language, I remind you.) I'm the one who's been teaching her English so when she comes across an unknown word, she prefers to "google" it instead of asking me so she can impress me later with the new things she has learned.

But… there was a power cut.

No power, no internet.




I had to remind her. "There is something in our bookcase called DICTIONARY. That's how I checked unknown words when I was learning English." She already knew, of course, but it isn't a knowledge that has been used repetitively and can be recalled when needed. And that's a big difference!




It made me think a lot about this generation. They were literally born among technological inventions! If technology ceases to exist, they find themselves at a loss. We are so much luckier. We have lived without cellphones, without internet and even though we know how to use them, we also know that life can go on without them. And as parents, we have tried to pass this knowledge on to our children but it's not the same. For them, life without technology is like academical knowledge that never had to be put into use.

Knowledge from experience can be so much more useful. Think about all these things that you learned while at your weight loss journey. You experimented, you failed, you retried, you found out what works for you and what doesn't, what it takes and how hard you have to try. You may still be at this process. All this knowledge is one of the biggest pieces of your success story jigsaw puzzle. Together with desire, hard work and persistence.

But even if you've reached your goal, this knowledge remains co crucial for your maintenance success. At some point, you're human and you'll fall off the wagon. A few more treats, some workouts missed and the scale will start moving the unwanted way. You'll panic! You may think about resorting to unconventional solutions like crash diets, fat-burning pills or the latest bootcamp that promises fast results. That's when your "primitive" knowledge will save you. You'll know from experience which are the things that really work. Your back-to-basic knowledge will have you tracking food again, drinking lots of water, working out consistently, keeping in touch with SP and your sparkfriends and staying focused. You already know what it takes. You just have to dig it up through thick layers of disappointment, panic and other negative feelings. And you will, eventually, because logic will conquer in the end.

So, keep strong hold of this back-to-basic knowledge. Every mistake that you make, every setback on your road is one more sentence in your own book of knowledge. Think about it, learn your lesson and let your brain absorb the wisdom.

Knowledge from experience. It comes with the free wisdom of knowing when, where and how to use it. And most importantly, it never fades!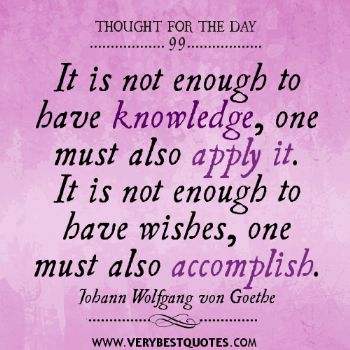 Monday, July 07, 2014
I've had some wonderful sparkfriends!
And through their stories I was lucky enough to realize the importance of a key ingredient of weight loss early in my journey.

Desire.

The stepping stone, the initial impetus, the driving force, the only thing that can gain momentum and drive us along the road leading to success.

Back in 2011, when I found myself at the beginning of this uphill road, I used to read about it all the time.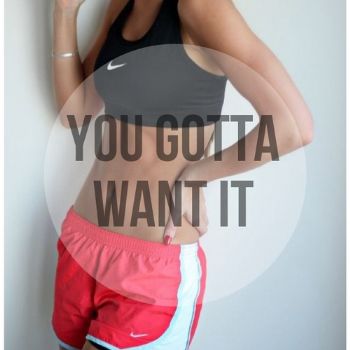 And it's true.
But the word "want" is not strong enough to express what it takes.
Wanting it is just not enough.

You have to long for change to be able to get up again every single time you fall.

You have to crave a new version of yourself to fight all the obstacles that will come your way.

You have to yearn for a healthy and active body to be able to keep your eyes on the prize and fight away all distractions.

And when you finally reach your goal, you need double and triple doses of this strong desire to be able to maintain. Just wanting it is simply not enough. You will also want to re-visit your old habits at some point. You will want to indulge in your favorite treats. You will want to take a break from exercise. And you don't know which desire will be stronger when the time comes. You can't leave this to chance. Your desire to maintain your weight, your health, your energy has to be strengthened to the maximum to be able to withstand the temptations. You have to place this desire on the tip of your priorities pyramid. And push it back up every time it slips towards the base!

The stronger your desire, the better your chances of losing or maintaining.

So, keep it strong. Just like you do with your muscles.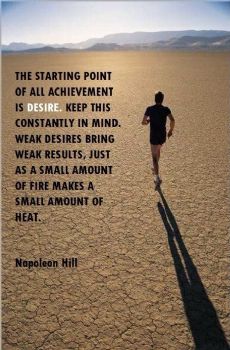 Saturday, May 24, 2014
Every experience in our lives has something to teach us. Every ordeal, every struggle that we go through leaves their mark on our personality, our behavior, our way of thinking. Weight loss couldn't be an exception to this. We learn many things about ourselves while in the battle with our weight and we adapt our frame of mind according to the difficulties that we face and the problems we manage to overcome. But who would have thought that this wonderful process continues and gets even stronger after we reach our weight goals and start deciphering the maintenance riddle?

All of you maintainers out there know what happens when we enter the maintenance phase. We go through a period of "deflation". There is no obvious progress anymore and our enthusiasm starts to decrease. People's comments get rarer and the amazement in our great accomplishment starts deflating like a helium balloon. Soon, people register us in their minds as normal-weight persons. And the journey is over for everyone. But not for us. Because this is the milestone of our journey. This is where we are tested as to whether we have learned the most important lesson: how not to quit.

This "deflation" period actually introduces us to the battle that we'll be fighting for the rest of our lives. If we let our vigilance sleep, the weight will come back. If we start forgetting about the healthy habits we have established, the weight will come back. If we loosen our diligence, the weight will come back. And occasionally we will do all these. And the weight will, indeed, start coming back. And we'll start practicing the most important lesson we've learned: how not to quit. And how to keep going without the excitement of having lots of pounds to lose and expecting to see huge changes on our bodies. There's no cheering and applause in maintenance, no standing ovations. Just pure will to continue fighting against the odds.

But what's really amazing is that this fighter's mentality, this will to go on and not quit follows us to all other aspects of our lives.
I used to be a quitter before. I would easily forget about my goals upon stumbling on the very first difficulties.

Not anymore.

I recently had to deal with many obstacles while fighting unemployment and trying to set up a small business of my own. I hit a wall many times and I will definitely find myself in the same situation in the near future. But I realized that the thought of quitting never crossed my mind. I would always try to find a way to climb the wall. And keep on trying. Until I hit the next one.

The mind of a non-quitter. The gift of maintenance, one of the best life coaches we've ever had. Lessons learned while fighting with the weakest parts of ourselves. Lessons practiced daily.

For the rest of our lives.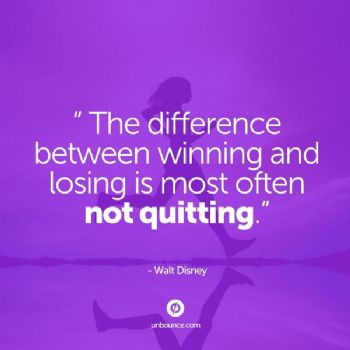 1 2 3 4 5 6 7 8 9 10 11 12 13 14 15 16 17 18 19 Last Page

Get An Email Alert Each Time NUOVAELLE Posts