| | |
| --- | --- |
| | NUOVAELLE's Recent Blog Entries |


Thursday, December 05, 2013
"My past does not define me."

I'm sure you've all come across this quote at least once. I, personally, loved it the first time I read it on an inspirational poster and made it my motto back then. But while on this life-changing journey towards a healthier life, I started to change my mind. We are all too eager to forget about our past actions sometimes. But do we really want to "renounce" our past so easily and pretend that all the things that we feel sorry for, disappointed or ashamed by actually never happened? We might want to reconsider...

Our past is inhabited by mistakes and failures. Of course there are successful and happy moments in it, too, but they tend to be overshadowed by the most powerful memories, of the things that keep on nagging us and we still strive to hide from ourselves and forget. Promises to ourselves that we never kept, goals that we failed to reach even though we could swear we did our best, dreams we left unfulfilled without even trying to realize them and mistakes that we didn't try to correct because we couldn't even admit to ourselves that we actually made them. These are some of the things because of which we'd want our past to disappear. But if we just rename all these things that make us feel bad, we could see them from an entirely different point of view. And our perspective on our past would be completely new and much more positive.

Broken promises, forgotten dreams, uncorrected mistakes and failures?

No. They were just lessons.

So, let's start over with this.
Our past is inhabited by lessons. Valuable information on understanding ourselves better and useful tips on how to work towards fixing things we don't like about us, our character, the way we handle things and the way we live. Forgetting about the actual facts that led us to a mistake or a failure is the easiest way to repeat the same mistake or failure again and again. In school, we revise lessons once in a while to ensure we have learned everything we need to know. In life, things work in the same way. Past actions - our valuable teachers - have to be revisited from time to time to ensure we've learned our lessons.

My past does not define me. But it defines who I can be. I may not be the same person who failed or made mistakes that I'm not too proud of. But I can be much better and much more successful because of these past mistakes.

Now give a name to all those things in your past that you'd like to erase and "undo". What was it? 100+ unsuccessful attempts to lose weight? No! 100+ lessons on what works for you and what doesn't. Revise them, learn more about yourself and use your knowledge on your next attempt. You're wiser and with much more chances of success.

As the famous inventor once said: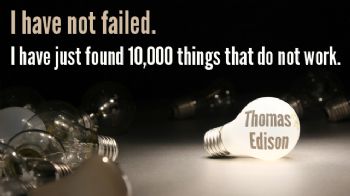 He succeeded in the end.
You can, too.








Friday, November 15, 2013
I fell off the wagon.

With my eating that is.

I took the wrong path and messed up most of the healthy habits I had fought for years to establish.

Why? Stress, hard times, overwhelming emotions. I let them take control of my meals and snacks. And they chose what I put in my mouth according to what they believed I needed. More carbs for comfort. More sweets to fight disappointment. More salty snacks to ease anxiety.

And this same pattern has been going on for months. In combination with a limited activity on Sparkpeople due to lack of free time.

And if you're wondering what the scale has to say about this, well, it's noticed the changes. And it has responded accordingly. But thankfully, not with a big change to its number. The damage has been kept to a minimum thanks to the only one good habit that I've managed to maintain: Exercise. The endorphins serve as my antidepressants and I intend to keep on using them. That's one healthy habit that is here to stay. Maybe its form, duration and intensity change from time to time but it's not affected by the bumps on my life road.

This morning, as I do every morning, I checked my emails while having a cup of coffee. To my surprise, I found no notifications from SP. I was so disappointed! The Sparkworld had abandoned me! Really???






Hold on. Let me give this a second thought…






No. The ugly truth is… I'm the one who has abandoned Sparkworld…

Together with my healthy eating habits, my maintenance mentality, my vigilance, my diligence, my battles for a strong and healthy version of myself. And I just took a look in the rear view mirror and realized what I've been doing to my life the past few months...

I've been making my life difficult.

Seriously. Being off track is really difficult if you think about it. And I don't mean it's difficult to happen. We all know that's the easiest thing in the world. I mean its consequences are difficult. The results to our everyday life are difficult to manage.

Think about it. Isn't it difficult to feel bloated all day just because you couldn't say no to that bag of chips last night? Isn't it difficult to cope with the fatigue that comes after a super-energetic period that was caused by an extreme elevation in your blood sugar levels just because you couldn't resist trying all the available desserts? Isn't it difficult to dread the scale at your weekly weigh-in just because you know you've stuffed yourself with tons of bad food? Isn't it difficult to be in a constant agony and fear that all the weight you fought so hard to lose is slowly and sneakily going to creep back on?

Terrifyingly difficult.

And if this all reminds you of the "choose your hard" way of thinking, that's exactly what it is. Because saying no to the bag of chips is difficult, too. Choosing wisely among the available desserts is also hard. But they're moments. Moments of difficult decision-making, but able to make your everyday life so much easier! Difficult moments VS difficult life. We've got to choose our own difficult.

It's about time I start making my life a different kind of difficult again.
The "easy", healthy and strong kind of difficult.

I'm back, Sparkworld!










Thursday, October 17, 2013
I used to believe that the internet is not a great place to start a friendship. It doesn't provide the proper environment for a relationship to flourish. Anonymity, lack of personal contact, distance, possible doubts and suspicions, could not be the right foundations for a strong friendship.

And then I found Sparkpeople.
The whole situation here reminded me of this quote I had read about friendship: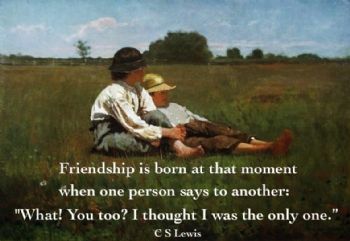 Here, in this community, we are all tied by the same problem, the same battle, the same goal. We're fighting the same enemy. We're here for the same purpose and we have similar stories and experiences to share. And that's how a friendship begins.

It may not be the same as with the people who have been in our lives for years, with whom we've grown together and who've seen us through different periods of our lives. But Sparkfriendships are important, too. They are people who give us support when we need it the most. They are people who don't judge us when we slip because they've been there, too. And they are people who don't know much about us and their opinion is usually not biased. Most importantly, they are people who witness our struggle to change our lives for the better. Can this be unimportant?

Today I went through my Sparkfriends' list. Mixed feelings were born. Several of them haven't been here for months or even more than a year. Some others have even deleted their pages. Vanished into thin air. I never learned whether they reached their goals, whether they really got some help, whether they found support somewhere else or just quitted. I really wish they 've found their way to fix anything they didn't like in their lives. And I can't help but wonder, did they ever understand what this is all about?

Sparkpeople is not only about counting calories and fitness minutes. It's not only about reading articles and learning from the experts. It's mostly about what its name says. It's about the people's spark. That's what makes the difference. The support, the shared experiences, the common disappointments, the mutual pride in success, the ability to say again and again "You too? I thought I was the only one!"
How much I wish I could explain the importance of this to all the people who abandoned this site without having reached their goals.

But what is a true friend?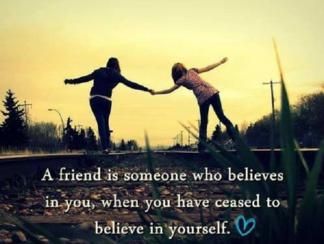 Isn't this what Sparkfriends keep doing every day? Isn't this the reason we all come here?

So, I made a decision. I'll stop by all these friends' pages and remind them that even if they've ceased to believe in themselves, I still believe in them. They may never stop by and read it. But they may just make a quick stop and manage to use this little spark of motivation and reignite their passion for change. They may remember that they had made some friends here. Maybe of a different kind but really important to their changing process. And they might decide to come back and try again.

They just might.

And the friends lost in cyberspace may actually be reunited and re-inspired to continue.

It's definitely worth the try.






Monday, September 09, 2013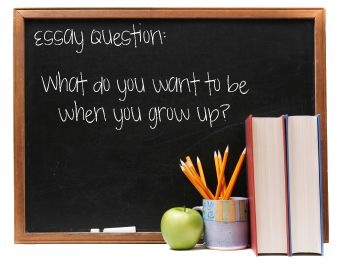 I've always considered this question meaningless and kind of…well…stupid.
First of all because a kid has no idea of what they will want to be when they will be totally different persons in a world that will have probably changed a lot. And, honestly, the best answer I've ever listened to this question is the following one.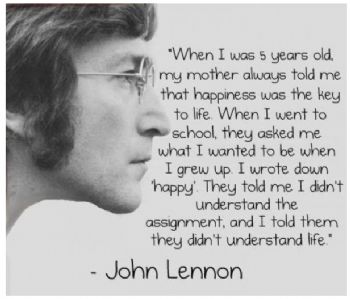 That's what I want my children to be when they grow up. Happy.

The other reason why this question doesn't sound right is because throughout our lives we never stop wanting to be something.
Just think about all the things that you've ever wanted to be. Not just professions but anything you have desired. First in your class, best student, rich, famous, successful, an athlete, a runner, fastest, stronger, fitter, thin, a better person… We constantly wish to be more and more things. And we're so much absorbed in those wishes that we rarely stop to think about what we already are.
Just think about this for a second. If you asked a friend to describe you, what are the words you think they would use and which ones would you keep in order to describe yourself?
I am…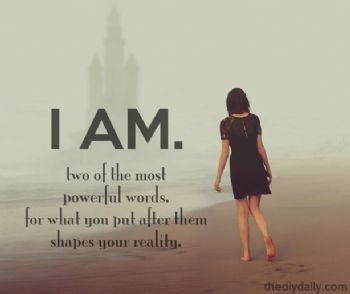 What we put after these two small words, is a summary of everything we believe about ourselves. And the way we see ourselves is almost always the way others will see us. But most importantly what we think we are can determine whether or not we will ever become the things we want to be.
And the first thing we owe ourselves to constantly try to be, is this: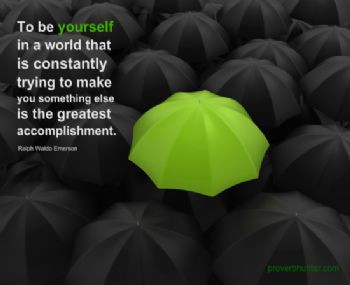 The easiest, most natural and most spontaneous thing we can be. Yet, the most difficult. Because we always compare ourselves to others and find someone better than us. We have been weighed by our strict self-criticism and found insufficient. So, we strive to become others, forgetting that we are unique and we can only succeed by using our original abilities and our true character. A copy will never do a job better than the original.

But there is one thing that we all are. We always have been and we always will be.
Capable.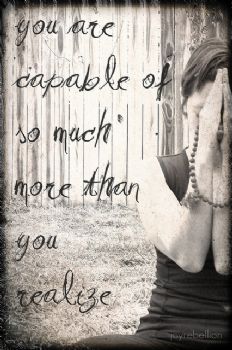 We are capable of things beyond our limited perception of our abilities. We can be anything we have dreamed of. We just have to believe it, want it with all our heart and our being, and work really hard for it.

So, what are you?
What do you wish to be?

www.youtube.com/watch?v=mk48xRzuNvA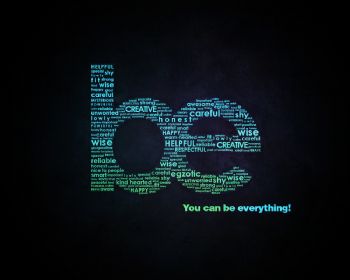 Thursday, September 05, 2013
I haven't been in my best mood recently as you may have probably realized.
And, I confess, I have repeatedly – and with overwhelming guilt – turned to food for consolation.
And I have been avoiding the scale (which has brand new batteries and always insists on revealing the truth!)
But I've learned how to deal with these emotional eating crises. Sooner or later I come to my senses and show myself the way back to the right track.

But I don't ever remember having an emotional not-working-out crisis! I would sometimes be tired and lose my motivation for a day or two but I always reminded myself of how much I loved the feeling of strength that exercise gives.

Then, this week, all of a sudden, and out of nowhere, my mind was found in possession of a brand new, fully-automated excuse generator! And every time the thought of working out would cross my mind, it would be instantly turned on and produce the best, most handy and most easily believable excuse!!!

Just take a look at what a brilliant work it was doing:

Sunday: "I don't have time."
Monday: "I'm too tired."
Tuesday: "I did tons of housework so I deserve some rest."
Wednesday: "I'm bored of doing the same old things over and over again."
Thursday: …

What? What is it going to be today? "The dog ate my workout DVDs????????"

No! This had to stop. I had to short-circuit this stupid excuse generator in my mind. And I had to recruit all my common sense to do so.

- Time? It's not about having time. It's about making time.
- Tired? You're not tired all day, every day. Not to mention that lack of exercise leads to a lack of energy.
- Housework? Yes, it's tiring. But it can wait. And mind you, not all of it counts as cardio. Your heart rate doesn't go up when dusting shelves!
- Bored of doing the same? The same old things are the ones that made you what you are today. And going back to basics and to what has been proved to work has always been the number one strategy for getting back on track.

And it worked.

I put on my workout shoes, dusted off my weights and did a full hour of upper body strength training workout. The last ST workout was more than a month ago. I know those arm muscles will be screaming tomorrow. But screaming muscles are a good thing. They loudly praise us for our hard work.

Whether trying to lose weight or trying to figure out what maintenance is all about, excuses are not affordable. They can easily become a habit. And the worst part is that we are sneakily led into believing them…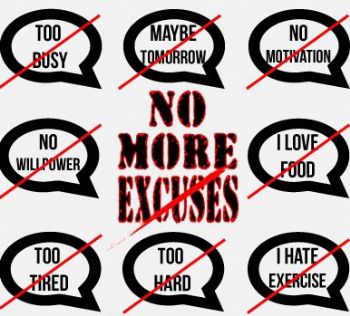 Excuse generator: OUT OF ORDER!




1 2 3 4 5 6 7 8 9 10 11 12 13 14 15 16 17 18 Last Page

Get An Email Alert Each Time NUOVAELLE Posts