| | |
| --- | --- |
| | NUBIENNZE's Recent Blog Entries |


Wednesday, February 04, 2009
I'm not sure what I did wrong today, but I did something wrong. Starting with not putting my workout clothes as soon as I hit the door after work. So I guess, in essence, that I do know what I did wrong. Crud.

I wouldn't necessarily call today a "nothing" day, as I did get started in an important way: I took pictures and, in doing so, discovered a new source of inspiration. More on that to come.

I guess I should have termed this the 90 Day Birthday Body Makeover for good measure; I definitely wasn't counting on spending the first week sucking cough drops and feeling sorry for myself. My head was buzzing all day with ideas, and I absolutely could not wait until my lunch break to get them down. Then, as time progressed and reality set in, I accepted that it, as do most good things, would have to wait until After Work. That nebulous abyss most often overcrowded with sleep, excessive internet usage, and a complete and utter lack of productivity.

But something is better than nothing (even if "something" conveniently lacked any type of physical activity), and as promised, here are pictures for Day 3.

*poof*

As an added bonus, I inadvertently began to channel Laila Ali during my little impromptu photo shoot, which led to her becoming instrumental in my goal visualization. **NOTE: I promise I didn't "copycat" these pics--or even see them prior to taking mine, for that matter. It just so happened that the boxing picture put me in that frame of mind and I decided, after the fact, to look her up. This was the result.

*poof*

I indeed have quite a bit of work to do; these pictures verify that. So as soon as I am able, I will hit the ground running. I really don't have any more time to waste (my original blog topic, which will be resumed tomorrow, reaffirms this). In the meantime, though, I will rest. I will get myself as close to 100% as possible, and I will pick up where I left off.

Catch you on Day 4...




Tuesday, February 03, 2009
This entry, albeit late, will be short, as I need to make up for as much rest as possible. If anything, though, I need to get this down on "paper" in order to make it official and hold myself accountable. So the game plan, in an extremely rough and fever-flushed form, is as follows:

.o0 I have 95 days, beginning February 2, 2009 (hence the "slow start") and ending May 5, 2009, to complete this challenge.

.o0 During this challenge, I will endeavor to:

> lose 28 pounds, bringing my total loss at the end of the challenge to 45 pounds.
> lose over 4.75" from my waist, bringing its measurement under 30".
> lose over 2" from my hips, bringing their measurement under 40".
> lose over 1.75" from my bust, bringing its measurement under 38".
> attain a single-digit dress size.

.o0 I will document my progress via this blog, posting daily pre-workout pictures (with the exception of Sundays, which are off-days).

.o0 I will weigh in and take measurements every two weeks, as I have been thus far.

.o0 The established reward schedule will, for the most part, remain unchanged. Therefore, a 45-pound loss will still merit the purchase of a little black dress. However, successfully completing the challenge within the established time frame will additionally merit a birthday road trip to...a destination yet undecided.

That's all I can think of for the time being, but I'll update as necessary in the coming days. Of course, since I've been sick for the past couple weeks (again, hence the slow start) there are no Day 1 and 2 pictures, but I'll definitely start strong in the morning, provided I'm physically able.

See you on Day 3...let's hope it's a little more productive than the rest of the challenge thus far...

***
As an afterthought, I figured that since I'd already fleshed out my workout plan for February on the "30 Day Shred" team boards as part of a separate challenge there, I may as well include it in this post. In fact, I'll probably do that at the beginning of each month (to be included in the official guidelines above later, when I feel like scrolling back up). The plan is as follows:

February Tracking
___________________

1- (off)

2- sick day

3- still sick...

Resting up for tomorrow's scheduled Shred!

4- rebounding, 30 min (AM) / 30DS, L1D2 (PM)

5- Crunch Cardio Kickbox Party (AM)

6- C25K, W6D2 (AM) / 30DS, L1D3 (PM)

7- C25K, W6D3 (PM)

8- (off)

9- C25K, W7D1 (AM) / 30DS, L1D4 (PM)

10- C25K, W7D2 (PM)

11- 30DS, L1D5 (AM)

12- C25K, W7D3 (AM)

13- 30DS, L1D6 (AM)

14- Valentine's Day 5K...! (C25K, W8D1)

15- (off)

16- Taebo T3, Ignition / 30DS, L1D7 (AM)

17- C25K, W8D2 (AM)

18- Taebo T3, Acceleration / 30DS, L1D8 (AM)

19- C25K, W8D3 (AM)

20- Taebo T3, Transformation / 30DS, L1D9 (AM)

21- C25K, W9D1 (AM)

22- (off)

23- Taebo T3, Ignition / 30DS, L1D10 (AM)

24- C25K, W9D2 (AM)

25- Taebo T3, Acceleration / 30DS, L2D1 (AM)

26- C25K, W9D3 (AM)

27- Taebo T3, Transformation / 30DS, L2D2 (AM)

28- Move It Memphis 5K!




Saturday, November 22, 2008
So it's happened. It's taken longer than usual, but after a month or so of going (relatively) strong, I'm sick of this. Sick of struggling to watch what I eat when no one else is, sick of working out when I don't feel like it, sick of not being SKINNY (I hate that word!!) already. Sick of simultaneously feeling sore muscles and fat rolls. I'm sick of The Process.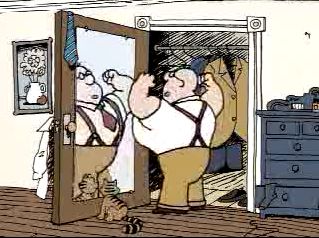 I guess my decline began around Monday after my bi-weekly weigh-in. My objective was a five pound loss, and I was short just one pound. I was only very slightly disappointed, not enough to detract from my feeling of triumph that I'd been steadily progressing for so long. So I went on to do 45 minutes of freakishly early-morning cardio, fix my well-rounded breakfast and lunch, and gloat to my weight-watching coworker.

Monday would be my first time actually injecting an all-cardio day into my little routine. Every other day for the past 2 weeks I'd been doing the first installment of diet.com's Six-Week Body Makeover series combined with a little 10 Minute Solution: Kickbox Bootcamp, feeling empowered by my quickly- and steadily-increasing endurance. Then came Week 2.

For starters, I progressed to the next segment of the Body Makeover series at the same time that I progressed to the more difficult kickboxing workout. Overconfidence, perhaps, but nothing I didn't think I'd be able to handle. I was only able to get through two circuits, though, instead of the three I was doing of the first installment. Then when I came home from work Wednesday ready for my 45 minutes, my mom told me the TV in the rec room (which is, of course, where I work out) blew out.

I thought about improvising for 45 minutes on the mini-trampoline, or BOSU, or both, but instead decided that a day of rest may give me some much-needed momentum so that I could come back stronger on Thursday, finish my three circuits, and feel refreshed and motivated rather than frustrated and near death.

It didn't.

Thursday's workout was much of the same, made worse by sweat pouring into my eyes since I couldn't find my headband. Gone were the feelings of progress and empowerment; instead I felt I was making a monkey of myself, signing up for a challenge I had no chance of conquering. I was starting to hate working out rather than looking forward to it. I felt hopelessly fat.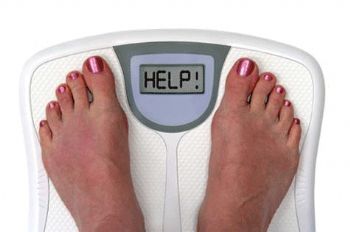 I hate when people say "You won't lose the weight overnight, because you didn't gain the weight overnight." Well, actually...I kinda did. Granted, I didn't form the bad habits overnight; I ate like, well, a college student all through college, and while I did gain, it was slowly, over time, and coupled with some losses here and there. Never mind that I've been a chronic yo-yo dieter since I hit puberty and that healthy eating wasn't exactly a common practice in my household. (In fact, I was the only one bound by it, as women are, of course, supposed to maintain a dainty, petite physique while men engorge themselves with steaks and snack foods.) Even with all this, I've always found it relatively easy to both gain and lose weight. But I've never had it just fly onto my body the way it did after I turned 22.

My first semester of grad school (that's right, roughly four months) marked about a twenty-pound gain. I don't know whether to blame the climate, the lifestyle, the depression, or some combination of the three, but it definitely felt to me like I woke up one morning, stepped on a scale, and saw I was hovering dangerously near 200 pounds. Even since leaving Indiana for Tennessee (the non-snowy part), getting on a regular 9-to-5 type of schedule, and eating my first meal of the day before 11 pm as do normal, non-graduate students, I've found that I don't drop ten pounds in a few weeks as easily as I did during my college summers. Which, I guess, shouldn't come as a surprise, but it's no less discouraging. I'm getting old.

So for the past two nights I've succumbed to feeling sorry for myself. We've been short on groceries (and I've been short on cash), so my dad came home Wednesday night (the same fateful night the TV broke) with steaks, chips, cheese, and many large jugs of brightly colored high fructose water. Great.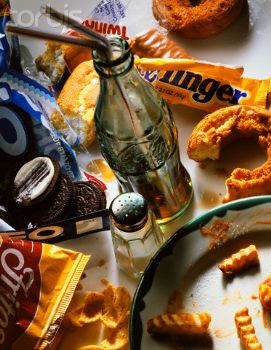 I've kept things moderate thus far; I had the tiniest piece of steak, the butt of a baked potato, and a sizable salad for dinner on Thursday. Last night wasn't quite as successful--I had the rest of the steak from Thursday (but, for what it's worth, didn't finish it) and some veggie casserole I had in the fridge, as well as a Jello pudding cup and the rest of my niece's pack of animal crackers. Not a gut-buster per se, but needless to say I'll be going grocery shopping today.

More than anything, I just need to reclaim my momentum. I haven't even hit a plateau yet, so I have no reason to give up hope for progressing. Today I'm determined to complete three circuits of this workout, even if it kills me (and it just may). But I'll primarily focus on small goal-setting rather than hulking out on my workouts. I know that if I stop eating so late and consistently exercise in the morning my life will be easier, if nothing else. So I'll be starting some new SparkStreaks and giving myself something to focus on other than becoming an Olympic bodybuilder in three weeks. And if more pounds fly off in the process, then hey.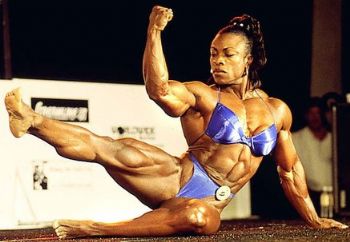 First Page
1
2
3
4
5
6
7
8
9

Get An Email Alert Each Time NUBIENNZE Posts