| | |
| --- | --- |
| | NOPLACELIKENOLA's Recent Blog Entries |


Monday, November 05, 2007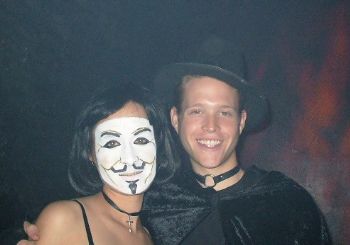 My brother and I at Guy Fawkes Night.


It's the second week in November and I am disappointed in myself. For the last week I was only in my calorie range twice. It's my fault. I am being careless and/or hungry, despite buying fruit and healthy stuff. The three goals I made on the first have not come to fruition. But I am not getting down on myself, I am just restarting. What's wrong with being 5 days late for November goals?

I have to be willing to admit to myself that it's not "just an excuse" to say that part of what's behind all this is that it has been a very crazy month for me. We found out my mother has breast cancer and although we know she is going to be okay, the worry and travel takes it's toll, not matter what I want to think about myself. Then I had guests in town for the last two weeks.

Aside from the fact that I loved having my brother here, I am really ready to REFOCUS on myself for a little while so I can realign my life where I want to be.

My yoga instructors believe in daily practice so I know they are upset with me, but when you're entertaining and traveling, it's hard. I'm hoping to really get down to it and show them that I am serious, even a month after starting, for no matter how long I can do it (the month after next will cost $150 and I don't have that).

I think I am finally willing to accept the coffee-thing. I have to get myself a little set-up here at work to brew decafe. Le sigh.

I am EXTREMELY frustrated by the fact that I can't seem to get the correct amount of nutrients into my diet and I don't know how I can fix it. I know a vitimin, but I want to get it from food. Why can't I?

Goodbye sweetings! Hello natural (at the start of winter, what a joke!). I'm gonna try. Why has it been so hard? Only because I am letting it be.

I have 5 more pounds, one more inch, and a whole lot of health and self-image to work on. It's been 5 months. This last step should be a piece of cake...er, fruit! (cheeseball?)




Thursday, November 01, 2007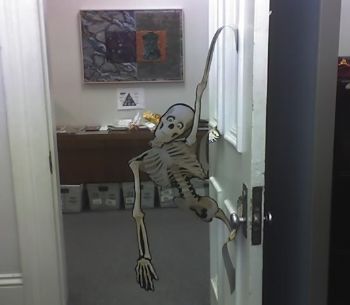 Hang in there!!


It's Nov. 1. I guess that means a good time to make goals, set challenges, etc. The goals I made a month or so ago have fallen by the wayside. One of the things I'd really like to do is make sure I am getting all the nutrients that I need. This is very complicated, because along with "get so many Omega 3s" "get so much iron," there is the added complication of what you eat with what affecting how much you actually absorb. Today my brother is coming to visit. Perhaps he can help me work that out; he knows stuff like that.

I also need to severely limit my caffeine intake (to try and reduce the lumps I get in my breasts, which are caused partially by caffeine), but I really can't limit myself to 1 cup of coffee a day, and I think two is too much (that's the only caffeine I have daily).

I also want to get back to not eating a sweet or sweets daily. I was good for a while and lost it with Health Vally bars and 100-calorie stuff. I'd like to NOT eat processed crap as much as possible.

I have to remember this was a healthy-lifestyle change plan, not just weight loss. I'm sure I can make a list of 30 goals, but I should work on the three above for now.

Oh, and actually doing yoga at least 5 days a week!




Wednesday, October 31, 2007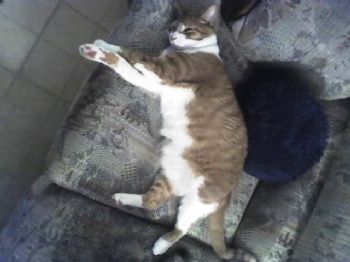 At least my cat makes me feel fit!:)


OMG!! It's 10 am and I have already eaten 4 Fun Size bars and two small chocolate pb brownies someone brought in! Ahhh! What happened to my resolve to ignore junk today? What happened to eating the healthy candy I brought in (which is so good I already hid some in my drawer)? What is wrong with me???? I went and calculated: over 700 cals!!!

420 calories worth of Peeps yesterday. *hangs head*

P.S. It doesn't help that the candy I ate I brought AND that it sat unmolested for five days in my cabinet and I only ate it today.





Monday, October 29, 2007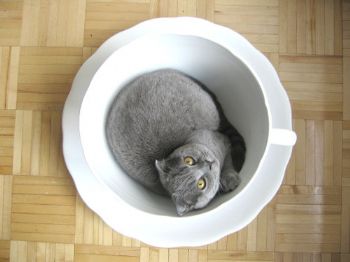 I really don't think I should talk about this weekend. Ever again. It was baaaaaaaad. For a while after I started Spark I was really good about not having the mentality of going overboard even if I indulged "because" I had already indulged. Somewhere along the way I lost that. But this week I am going to be GOOD AS GOLD. That is my promise to myself. Yoga every day and I don't even want to drink Wednesday because I did my drinking Saturday.

My friend is visiting and brought me two corsets she had grown (shrunk?) out of, but they don't fit me at 20 lbs less than I was last time I saw her.

What are everyone else's Halloween goals/indulgence-allowances?




Friday, October 26, 2007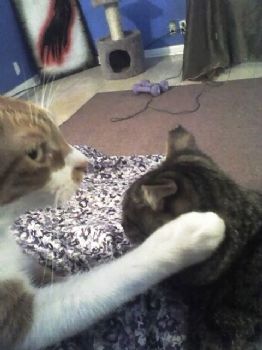 "Pst, Mommy is fat!"


Argh, what is wrong with me? After dinner I always want snackies. When I get home, I want snackies!! And lately, fruit isn't seeming to satisfy! Neither is moderation. I am out doing things (like exercise!) until dinner time most nights, so I do distract myself. But it doesn't help.

I stuffed myself on 3 Musketeer Minis last night...luckily, they were actually not that bad (SS was 7). And I knew I was over my range and did it anyway. After having CAKE at work( small piece, but not as small as I should have had)!!!!

Where is my willpower??

Need to focus!!


First Page
1
2
3
4
5
6
7
8
9
10
11
12
13
14
15
16
17
18
19
20
21
22
23
24
25
26
27
28
29
30
31
32
33
34
35
36
37
38
39
40
41
42
43
44
45
46
47
48
49
50 51 52 53 54 Last Page

Get An Email Alert Each Time NOPLACELIKENOLA Posts