| | |
| --- | --- |
| | NOMORESTALLING's Recent Blog Entries |


Thursday, July 17, 2008
How can you make a big dream come true?

You need to have one secret element, and when you have that secret element, nothing will get in your way. That element is an intense desire! You must desire something with all of your heart to manifest it. Often the difference between those who manifest something and those who do not, is the element of desire. When you have a burning desire for something you ignite a fire within you that attracts with an incredible force. The law of attraction is magnetically drawn to that intense fire element in you, and it responds by gathering all universal forces to make your dream come true.

Very often we ask for things because we think our life will be better with those things, but inside of us we do not have an immense desire for those things. When you don't feel that immense desire within you, you are receiving guidance telling you that this is not something you really want. That is why it is so important to get clear on what it is that you really want with all of your heart, because what you really want with all of your heart is the very desire that you can manifest quickly.

When your heart is on fire with desire you will attract the right things to do, you will find visualizing so easy, and you will find it is effortless to think positive thoughts of your desire. You will attract all the qualities you need, such as strength, courage, belief, persistence, faith, and a powerful will. An intense desire lights up your being, producing a magnetic force that enables the law of attraction to cut through every physical obstacle for you and make your dream come true.

Go for your dreams! Don't cheat yourself in your life with petty desires because you don't think you can live your dream. THE DREAM inside you is the one thing that you have the greatest power to create, because you have an immense desire for it. Find the dream inside you - and make it come true!






Monday, July 14, 2008
How specific are we about our goals? How determined, comitted and motivated? And the biggest and most important question is, Just how serious are we?
Are our goals detailed enough so that we can reach them? We all have aspirations and we are better off for having made them. But if our goals are too vague or unstructured, we're going to find that attaining them is difficult. Wanting to lose 30 pounds is a wonderful goal, but we need a plan to get us on the right track; keep us on the right track. Keep us focused and motivated every day 24/7. We all know these things don't happen overnight. We know that it's going to take time, patience and above all effort. How much effort are we putting into our goals each day? So today,let's think about our goals and form a plan to achieve them. Write them down, blog them, chart your progress, refer to them as often as we need to stay on track, and most importantly, we absolutely need to hold ourselves accountable.

I can't seem to lose pounds at least not according to my scales the last six months Does this discourage me? It did at first but not anymore because I no longer focus on scale numbers but I most certainoy focus on the numbers of a measuring tape and the size stamped into my clothing size!

So yes I step off once in awhile but even in doing that I am still with keeping a watchful eye on portion sizes and calorie, fat and carb limits. So yes I defiently enjoy a treat once inwhile It is allowable.
But my goals daily are to make sure i have eaten enough and have eaten the right foods; made the right choices, I've drank my water of 8 10 ounce glasses a day. And I do my cardio every day for at least a hlf hour;always ends up being more LOL and I am doing my strength training exercises Mon Wed and Fridays.
I've decluttered and dejunked my fridge and cupbards of all refined bad carbs and replaced them with complex carbs. And in doing all of this I KNOW it is paying off! I AM MAKING PROGRESS! I DO NOT set a time line or specific time goal. It's one day at a time one week at a time one month at a time.

And I certainly DO NOT look at the whole picture; the lump sum opf what I have to and need to lose!

These are my stratagies my goals? How much more specific can I be?







Saturday, July 12, 2008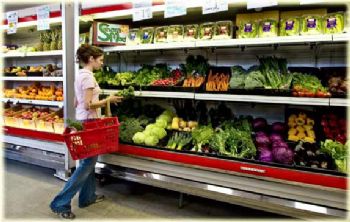 Ok this allergy/cold can take a hike! It's dragging me down! Yesterday I had next to no gumption to do anything let alone work but we did it I wasn't going to call in just because......
HIt the pillow at eight last night and slept like a baby the whole night actually hit REM sleep! Feeling rested thismornign Have had my shower and washed my hair too. Always wakes me up at least for awhile! LOL
Yesterday I could have strung up the previous owner and boss of the store! HE came in there and was dissing this and dissing that Finally I said You know Rod who was it that sold the store? They are not going to run things the way you did. They have their ideas and so far they seem to be working and business has really picked up since we changed suppliers. He was dissing the produce section in particular because it wasn't completely full! Well DOH we had had sales already that morning by the time he came in for his apricots! And being stock day my concentration was on that. On stock days the boss looks after the produce while I look after stalk and customers.
So I finally said to him Well Rod I have been getting nothing but compliments and rave reviews on the produce section since I took it over. They're even saying it is far better than the competitions next door As a matter of fact I have them beat!
His mouth snapped shut and I never heard another word He bought his fruit and left! HA one for old Marge!





Thursday, July 10, 2008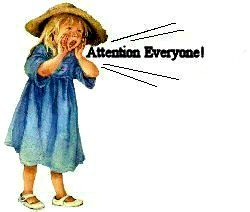 Know the true value of time; snatch, seize and enjoy every moment of it. No idleness...never put off till tomorrow what you can do today.

- Lord Chesterfield

Often our days are busied with worry, stress, complaining, work, and a general wasting of time. Once we finally realize the value of our time, often for many of us it is too late. While your life might seem like a long time in the midst of it, truly it is a blink of an eye. Today, let's make more time to be present in your lives. Even small moments--enjoying a cup of tea, calling a friend, logging into your Sparks team and participating in conversation--should be enjoyed. So let's restructure our day so that we can get all of our work done, but allow for extra time to be spent on personal matters. Stop put off till tomorrow what you can do today; pocrastinating!






Wednesday, July 09, 2008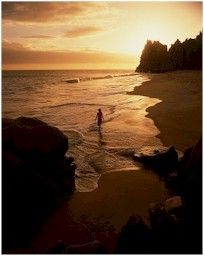 Lighting fires in the cold

It is very easy to complain about the state of the world and point fingers, especially when you're having a bad day. What is not so easy--and yet desperately needed at times--is for people to step up and make a difference. Don't be intimidated by others, wallow in your own negative feelings, or sit back and assume someone will do it when you are capable yourself! Relating to others around you isn't always easy, but lending a helping hand, extending a hand in friendship, or expressing a word of encouragement can make a big difference to someone. The fate of many has been changed by the actions of just one person who has grown tired of "how it's always been done" and instead turns and does something more positive. The world does not demand of you to give your entire life, but we can all be instruments of positive change. What can you do to make this world better?



First Page
1
2
3
4
5
6
7
8
9
10
11
12
13
14
15
16
17
18
19
20
21
22
23
24
25
26
27
28
29
30
31
32
33
34
35
36
37
38
39
40
41
42
43
44
45
46
47
48
49
50
51
52
53
54
55
56
57
58
59
60
61
62
63
64
65
66
67
68
69
70
71
72
73
74
75
76
77
78
79
80
81
82
83
84
85
86
87
88
89
90
91
92
93
94
95
96
97
98
99
100
101
102
103
104
105
106
107
108
109
110
111
112
113
114
115
116
117
118
119
120
121
122
123
124
125
126
127
128
129
130
131
132
133
134
135
136
137
138
139
140
141
142
143
144
145
146
147
148
149
150
151
152
153
154
155
156
157
158
159
160
161
162
163
164
165
166
167
168
169
170
171
172
173
174
175
176
177
178
179
180
181
182
183
184
185
186
187
188
189
190
191
192
193
194
195
196
197
198
199
200
201
202
203
204
205
206
207
208
209
210
211
212
213
214
215
216
217
218
219
220
221
222
223
224
225
226
227
228
229
230
231
232
233
234
235
236
237
238
239
240
241
242
243
244
245
246
247
248
249
250
251
252
253
254
255
256
257
258
259
260
261
262
263
264
265
266
267
268
269
270
271
272
273
274
275
276
277
278
279
280
281
282
283
284
285
286
287
288
289
290
291
292
293
294
295
296
297
298
299
300
301
302
303
304
305
306
307
308
309
310
311
312
313
314
315
316
317
318
319
320
321
322
323
324
325
326
327
328
329
330 331 332 333 334 335 336 337 338 339 340 341 342 343 344 345 346 347 348 349 350 351 352 353 354 355 356 357 358 359 360 Last Page

Get An Email Alert Each Time NOMORESTALLING Posts