| | |
| --- | --- |
| | NIXY72's Recent Blog Entries |


Saturday, January 21, 2012
A few days ago, when I was in the shower, a tune popped into my head and I couldn't shake it. I had no clue what it was but the the melody line kept haunting me. It was an old song, most likely remembered from my childhood days when my mother had the local easy listening station piped into our house by way of her beloved built-in intercom/radio. About an hour later, I was starting to remember a few words from the chorus and typed them into Google. Ironically, though the rest of the song has little to do with my life, the chorus echoes my current sentiments exactly:

"On and on / She just keeps on trying / And she smiles when she feels like crying / On and on, On and on, On and on"

Yesterday I went to my family doctor to get the test results from my biopsy and received a piece of paper with the four scariest words that I have seen apply to me in my life so far: Malignant: Papillary Thyroid Carcinoma. These four words. Printed black on white in no less than bold, all-cap letters. I lasted 10 minutes in the frame of mind of logic and strength before the tears started running down my face. Oh god. Cancer. What now?

Now comes the questions... the growth is large. Very large. 5.5cm large. Which apparently is not good in the way of prognosis. The specialist already told me that if it came back as malignant that they would be removing the entire thyroid. My family doctor carefully explained to me that if it's isolated in the thyroid we *should* be fine. It can also spread however and they will be doing a battery of tests before, during, and after surgery to find out how invasive it might be. They are telling me about it being the "good" kind of cancer as it's very rarely fatal. Rarely. Thank you. It was also a 95% chance that this nodule was supposed to be benign.

It's so hard not to be pessimistic and terrified. I have to believe that everything will be okay. I have to remember to breathe through this. I need to remember how impressive "cancer survivor" looks on a bio...

I will have more information after speaking to the surgeon on Monday. In the mean time, I'm just trying to keep it together. After the appointment on Monday I can reassemble my "health team" and go from there - see what the options are, what I can do to help my chances of recovery and victory over this.

I can use all the help I can get right now. Words of encouragement, prayers, healing light... if you have any to spare, I would be grateful. The hardest part is battling the fear but I will get through this - even if I have to kick and scream to do it.

** Stephen Bishop, wherever you are, you wrote a beautiful song. For being stuck in my head for days now, it has been calming and in a way a strange lullaby. Thank you for writing something that came to me some thirty odd years later to help me find some strength in such a strange time of need.

"Got the sun on my shoulders / and my toes in the sand / my woman's left me for some other man / Aw, but I don't care / I'll just dream and stay tan / toss up my heart to see where it lands / on and on / I just keep on trying / and I smile when I feel like dying / on and on, on and on, on and on..."

www.youtube.com/watch?v=3oByMiF4hPg





Monday, January 09, 2012
First, thank you so much to everyone who sent me messages, goodies, and commented on my blog in the past week. It's meant the world to me to have so much support and well-wishes/prayer/energy/light sent in my direction. I cannot thank you enough. You are all so wonderful. :)





As you probably know, my biopsy was on Friday morning. Three small holes and a bunch of needle prodding into my thyroid later, and the waiting begins. What I don't understand is why this quite simple and mostly painless procedure took so much out of me? I can only assume it was the build up of stress, anxiety, and/or waiting that did it. Or possibly could the brain think there was that much trauma caused? Or did I have a strange reaction to the Lidocaine? Whatever the reason was, I spent pretty much all of Friday (post-biopsy), Saturday afternoon/evening, and all day Sunday on the couch watching reruns of the Simpsons (brought over by a friend) and organizing my paperwork and receipts for my accountant as I couldn't focus on much else.

Today was the first day where I'm starting to feel more like myself again. And today is also the day when my hopefully-anti-surgery box arrived.




Let me just say that I do not have luck with medical doctors. They are usually utterly stumped by the various ailments that I come down with and I always seem to have an adverse reaction (or no reaction at all) to whatever they might prescribe. I have never **knock on wood** been life-threateningly ill but I have had my share of bewildering accidents/issues. And usually the response is now a shake of the head by my family doctor and then me going off to research, and hopefully fix the issue either by myself or with the help of the natural health community.

After I heard from the specialist a couple weeks ago that at least half of my thyroid would have to surgically be removed whether it was benign or not, I started on my research and called in my "team". My team consists of my incredible naturopath here in Ontario and the owner of a fabulous hormone replacement/vitamin store out in B.C., who just happens to be a nurse specializing in female hormone/health issues. After several appointments and phone calls, we have a plan. Both the nurse and naturopath believe that it may be very possible to stop the growth of the incredibly large (5.5cm!!) mass and even possibly reduce the size of it naturally. I will have to go for a few more tests to check my iodine levels to confirm a theory or two, but in the meantime I am filling up on Vitamin D, Omega 3 fatty acids, Immune balance boosters and Selenium. None of which can do harm, but may do a world of good! If I can avoid surgery, I will. I see no reason to cut as long as the mass isn't malignant or causing anguish somehow. But right now, **again, knock on wood** it seems to be asymptomatic, at least until the test results come back which will most likely be in another 2 to 3 weeks.

I feel so much more in control now that I can do SOMETHING to hopefully help my situation. The worst possible thing for me to do is just wait and inevitably worry. And given the fact that in my medical history, most of the major issues in my life were solved by the right knowledge of natural products and not pharmaceuticals, even my doctor has started taking notes. She fully admits that there is so much that they never learn about and is always amazed and thrilled at the huge changes that happen when I am able to change my health naturally.

So I am hopeful and trying to be positive. Everything seems to hinge on these test results but until they arrive, I am doing everything I can to make sure I get as far from the surgical table as possible.





Thursday, January 05, 2012
We all believe we are Wonder Woman - able to finish what we start and in record time. Today was a lesson in priorities and humility... and licking a few self-imposed wounds.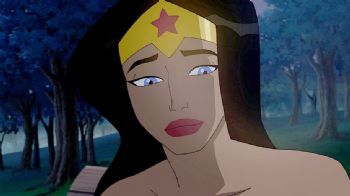 I own my own business as a wedding photographer and I edit all my own photos. So there is a lot of time that is taken up by sorting, editing, and artistically processing people's photo packages. The timeline I gave myself to do so got eaten up this year by two things: one, a technical bug in a piece of editing software that consumed (and nastily spit back out) about three weeks of work this fall (grrrrr), and dealing with this so-far-undiagnosed health issue that I discovered in October this year.

I don't usually like to ask for "extensions" especially with people's photos but it was inevitable to save my sanity. I only hope that they will all understand.

As an update, in October, I found a rather huge mass in my throat. Turns out it was a 5.5cm (2"+) nodule on my thyroid. I saw a specialist (surgeon) who wants to cut it out, which means that at least half of my thyroid will be removed according to him. That's assuming that it's benign. If it's malignant, they will have to take out the entire thyroid and go from there.

Tomorrow morning is my biopsy appointment. I can't help but feeling worried and nervous... I know it won't help matters, but my mind is hard to keep control of at this moment. So instead, I wrote a nice email to my clients briefly explaining the situation and am partially dreading the response. It's hard when you can't live up to your self-imposed image/demands, and I just always expect the worst when it comes to things like this. Perhaps it is a defence mechanism so I'm not shocked by the bad when I intrinsically want to expect the best in people.

In the meantime, I have been using most of my time to not do work, but instead research my condition. With the hope and expectation that the nodule/mass is benign, I now have a possible non-surgical plan to stop the growth of the nodule and hopefully even shrink it thanks to two wonderful women, my naturopath and a nurse that specializes in women's hormone issues and alternative health. I will also go back and consult my family doctor as well as the specialist as soon as I can get an appointment. The natural health information has calmed me down a lot as there is a distinct possibility that I may not have to go "under the knife" however, this is all assuming that there is no malignancy.

They tell me that the test results can take up to three weeks. So until I know for sure, I will start on the supplements and vitamins that both natural health practitioners have agreed upon (they agreed on everything, so that made me feel better). None of the supplements can hurt anything so hopefully I can get a jump start on dealing with this issue.

Should anyone feel like sending along some white light/prayer/positive energy, I will be eternally grateful. My biopsy is at 9:30am tomorrow morning (friday) and I am doing my best to not be too hard on myself in the meantime.

Hugs to you all for reading this and thank you in advance for any comments, energy, or knowledge you might impart.





Friday, December 23, 2011
I am calm. Really. I guess because right now there is no answer - at least not one that I am privy to. I saw the nose, ears, & throat specialist yesterday. My blood tests all came back without issue - my thyroid is otherwise functioning fine except for this eensy-weensy nodule on it... Right. Change eensy weensy to a a 5.5cm/2 inch enormous lump in my throat. As my doctor puts it, I have l large sized egg sitting on my right thyroid. Lovely.

So the only choice apparently is removal. But the kicker is, is that I have to wait another two weeks before I can have a biopsy to find out if this egg is hatching more than just a metaphorical chicken. It could be hatching a dragon. After the biopsy, three more weeks go by before I can find out the results of the test. Either way, they either have to take out the right hand side of my thyroid and possibly the whole thing. The waiting game, to be blunt, sucks.

Apparently over 30% of women develop thyroid nodules. They surgically remove those over 3.5cm. I've been reading articles on the internet and should really stop. I have had hormone imbalances my entire life and have just gotten them under control in the past year. I'd hate to have to start all over again. Meds and I don't usually get along so hopefully there is something natural that I can take instead if need be.

If anyone has had experience with thyroid removal, please let me know. Otherwise, I will be grateful for any positive energy, well wishes, prayer, or white light that you have to spare.

Five weeks.... hopefully they go by really really fast.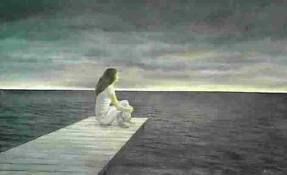 Monday, December 19, 2011
Today is my three month SparkPeople Anniversary - and coincidentally, it is also the day that I am exactly 20 pounds down from my weight when I started this journey. This in itself makes me do a crazy happy dance around the house as I've been trying to lose this weight for the last 5 years very unsuccessfully... in fact, during most of that time I've just continued to gain more or go a few pounds down only to gain it all back.

But now the tides have turned! I am giddy, have far more energy, and - will wonders never cease - I want to jump on my rebounder and dance/bounce to fun, upbeat music! Yes, I want to exercise...Who knew this could happen?

I am so thrilled that this morning I went to assist my parents with some yoga and then my 77 year old mother and I traded on and off practicing with my pixie hoop! (for those of you not "in the know" it's an adult sized, weighted, hula hoop.) My mom can do 40 turns in a row... Wow!! But what shocked me, the girl who a few months ago could hardly do 10 rotations hit an all time high of -- are you ready? -- 210 hoop rotations!! TWO HUNDRED AND TEN!

My world is changing.

My body is changing.

I am HAPPY.

And today, I admitted openly that I've been trying to lose weight. I mean, my boyfriend knew, as did our house-mate. So did my mother and a few of my friends. But I finally took the plunge and posted the following comment on my very public Facebook page: "Michelle is officially down 20 pounds. Woot!" That's it. Seven little words. And what followed was close to an avalanche of congratulations. Come on people, it's just 20 pounds... It's not like I found the cure for cancer... but really, I've come to realize how BIG this is and how CHALLENGING it is to accomplish! And I was even more proud to tell them that I did it through SparkPeople, and did it the old fashioned way by eating well and moving instead of doing some silly fad diet or costly miracle shake.

Less than 24 hours on facebook, my tiny little comment has received 56 "likes" and 22 comments. And I cannot tell you how much that support means to me. I'm overwhelmed.

Five of these people followed my referral link and are now members of Spark. WOW! And on top of it, I won a Spread the Spark award today. Just icing on the cake, I tell you...

I still have a long way to go but the first milestone has been not only passed but has been vaulted over. I have about 50 more pounds to go until I reach my goal. But it's not just a pipe dream anymore... right now, I know it's just a matter of time before I celebrate again and let everyone know that I did it! Because, in a way, I already have. I'm here, active, and living the Spark every day. I have over 70 SparkFriends now and a community I can come to for fun, for support and for life. Thank you to all of you who have made this place and especially my journey so far, so incredible.

I believe in you all. You're all amazing stars!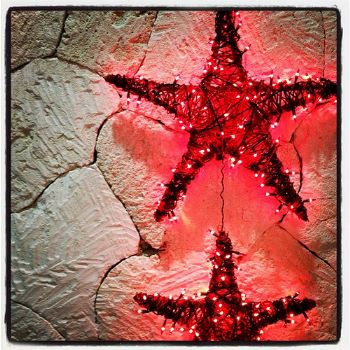 Happy holiday wishes to you all, may you achieve and surpass every one of your dreams.
Michelle.






First Page
1
2
3
4
5
6
7 8 Last Page

Get An Email Alert Each Time NIXY72 Posts