Monday, December 17, 2012
Saturday evening our friend Barry received 4 tickets to the Saints game against Tampa Bay. I shocked everyone when I said I want to go. I am not crazy about crowds and well they know that my foot is really bad with stairs and walking right now. But since I am leaving next month I might not have the chance again . The tickets were awesome seats on the 20 yard line the 29th row ( free but valued at 190 dollars a piece , that is some gift.

We had to park almost 2 miles away and walk to the dome .. but on the way we visited at the bud light tailgate party of the day lol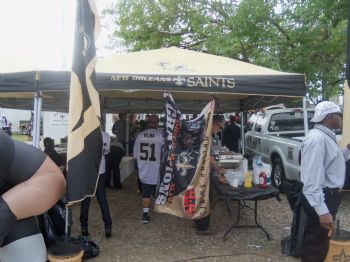 finally you can see the dome in view .. it looks huge and it is .. and let me tell you New Orleans is know for noise and tailgateing and why now it is the big easy right?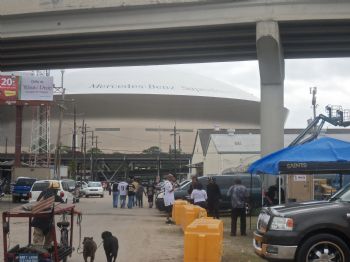 Although I didnt get close to it .. the biggest party is at champion square . this is wear they pay Amish to the golden boy who made them champions Drew Breeze .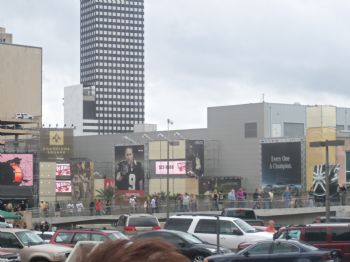 Of course we get there in enough time to see some of the pregame warm ups ... They are intense about the warm up and they should be 60 minutes of putting your body through a game has got to be tough .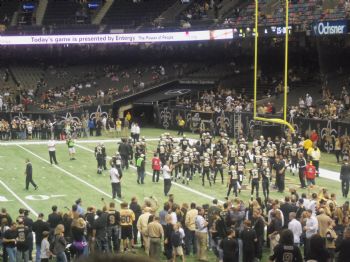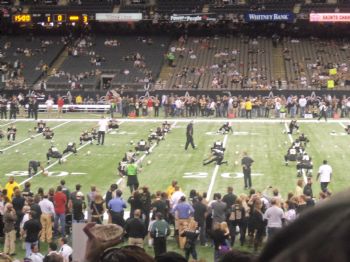 Tampa bay should have warmed up better .. Just saying



The joint starts really coming alive when it is time for them to come out for the game . During this time there was a moment of reflection in observance of all that lost their life on Friday at Sandy Brook ( suck a tragedy but not for here and now, but my prayers are with them always)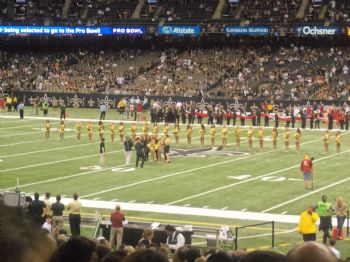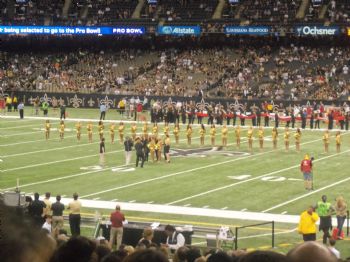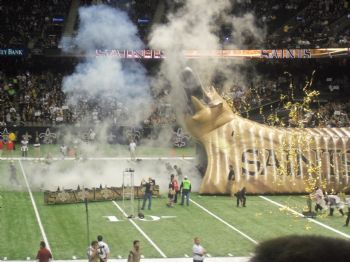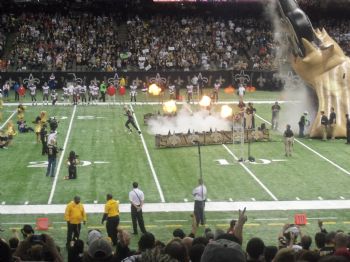 For all our faults as a nation there is still no greater place to be in the world ..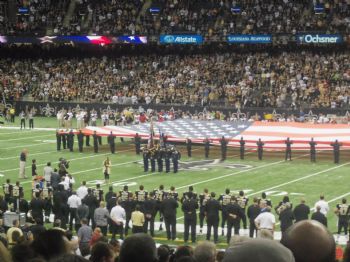 I have a lot more pics but these are the ones that i will always remember.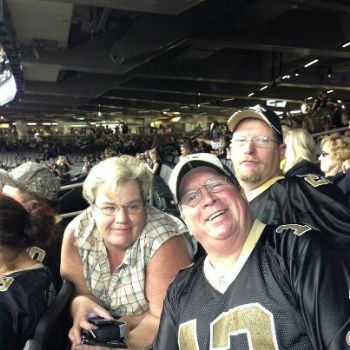 Barry, Brian and me .. we had a blast but i still hate pics of me.

To be honest there were a couple of NSV in the day well that sweet lol . Sitting in a regular seat with plenty of room to move in. Being able to maneuver down the isle with ease like everyone else does and takes for granted. Feeling comfortable enough in my own skin that I actually enjoyed the game very much . Funny how losing 90 lbs can do that for you .. So I wonder what it will be when I loose the rest of it ? If you are always sitting on the sideline because of you weight then it is time to do something and enjoy your life to the fullest .