| | |
| --- | --- |
| | NEWSEXYME's Recent Blog Entries |


Saturday, July 19, 2008
Another goal -- LEARN how to use the message boards! I always used to think I was computer savey, but I just don't get the boards or how to keep up with any particular thread. HELP????




Saturday, July 19, 2008
I can't believe how my weight fluxuates by week! I used to think it was just hormones, but I really can't figure that comparing my calander. One thing I've noticed is that when my hips & back are particularly achy, my weight seems to be higher. Water retention??

Today I started up FOUR POUNDS from last week. I took a 20 min. walk and it killed my hips the entire time.

Since I began, I haven't lost a thing - in fact, I gained quite a bit since I dropped in a long time ago. I don't think I ever stuck with anything I started (hmmm... think that's it??) One thing I finally figured out is that I made "A" goal -- an end goal. I never gave myself small goals along the way, so it's easy to be overwhelmed or not look at "just today" because that goal is so far off in the future.

That has to change.

I made a goal to reach 220 by the end of July. Of course, I made that goal last night before I realized I was up four pounds! I'm hoping that's water weight... and I"m NOT changing the goal already. I will walk daily, drink my water, cut back on the sugar, and listen to my body when I'm eating (another big problem of mine as I love food).

I can do this!





Wednesday, January 09, 2008
Well, my eyes were just opened! YIKES!! My biggest (let's emphasize that word "BIG") allowed indulgence has been fooling me: My Starbucks NON-FAT iced caramel mocha!

When I first started keeping track of my eating, I picked up a pamphlet from Starbucks showing all the nutritional info. I'm quite the addict (even though it's decal), and seeing that it read 380 calories and 5 grams of fat, I was below my daily calories so knew I could have one EVERY DAY and still loose weight.

Ummm... no.... not exactly. I'm actually the same weight and nothing happened even though my food changed and said I was in range. What's the problem?????

Well, this week I started tracking again. Once again, I've been below my daily counts, so let's indulge, right? Well, I went to the Starbucks website to get numbers (couldn't find my paper) and when I checked on my drink... WHAT???? 500+ calories?!?! WHAT?!!!! There are 17 Grams of fat in my NON-FAT drink?!?!? What's going on here????

And some days I have had one of these drinks in the morning AND at night?! Oh no.... this is not good!

Seems that their pamphlet doesn't include whipped cream (oh yeah,... gotta have all the trimmings!) that automatically come on a drink unless you request it doesn't. Can you say naive??? Hmmm... it probably doesn't include that extra caramel sauce either. I can't believe I've been adding 12 grams of fat in a drink every single day.

I'm on a Starbucks coffee break for awhile. That will not be an easy feat. A tall Chai Tea if I'm having a craving. I think that's doable!





Tuesday, January 08, 2008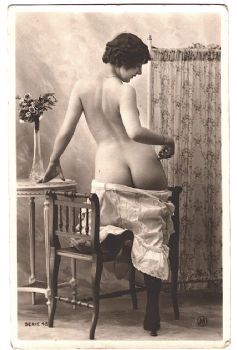 Wow... 2008? Tomorrow is my birthday. FOURTY-FIVE! Sheese!!!

I feel like I've been doing the "I'm going to change" talk for the past ten years - and it's been a lot of talk. I deffinately want to make it happen, it just has to be consistant (my big problem).

I just got back from a walk - about 3 miles. It started out with rain (but I went), and then turned into snow (but I kept walking). By the time I got home, my hair was soaking wet along with my clothes, and I was starting to get numb from the cold. I think if it weren't for that, I'd have kept going for a 3rd round of the neighborhood (another mile).

About 3/4 of the way through, with snow landing on my eyelashes, water dripping from my hair, it was snowing hard. It was pretty, really! As the snow hit the ground in front of me, I noticed it disappear from sight. Every flake melted away instantly. That was when I put it together with my walk... every step, melting away calories each time my foot touched the ground. What a great feeling it was to realize that!!! If it weren't for potential frost bite, I probably could've walked all morning! LOL

Anyway, it IS a new year. I truely am determined (and inspired by a dear frind of mine and his quest for health) to make this year THE year of change. No more excuses.





Monday, October 01, 2007
Well -- Here's what happens when you just stop the good things you're doing to make a change... Ready?? You gain back everything you lost and you have to start over again!

SURPRISE!!!!

Umm.. .well, no. I can say I'm not surprised that that's what happened. But -- I can change that. I deffinately won't be where I wanted to be by Thanksgiving, but there are still around seven weeks before that and I should be able to make a little dent at least.

It was supposed to be easier once the kids got back to school, but I'm finding it more of a challange... grabbing a frappachino whenever I feel like it... take out for a quick lunch... EEK!!! Ok. That has to stop.

I started the day on the right foot -- up before the sun to exercize. Unfortunately, my plan to hit the gym in the a.m. is foiled by a sick munchkin at home, but I'll work on that another day.

Never say di(et)! :-)



1 2 3 4 Last Page

Get An Email Alert Each Time NEWSEXYME Posts