Monday, January 31, 2011
Here's the workout area I've managed to cobble together in a corner of the heated shop we store our farm equipment in: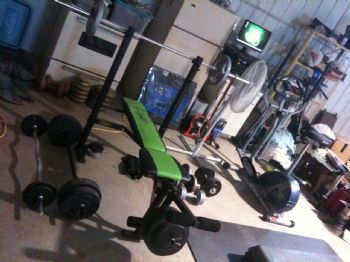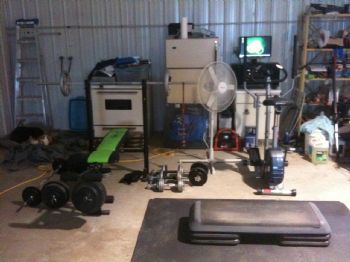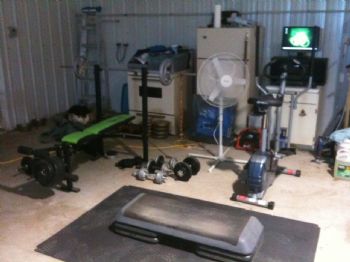 There's a basic weight bench, some decent plates, bars, and spin-lock handles, a good club-sized aerobics step, and a combo elliptical trainer/exercise bike that I picked up for 75% off while bargain hunting. The computer in the back was built out of bits other people had discarded. I found the stereo at the electronics recycling depot and everything on it works but the CD player -- not a problem as it's strictly used as a sound output for the computer.

I've connected the computer to the home network where it can access all of our media content stored on a central server. My step aerobics vids, TV shows, movies, and music are there, so I can watch or listen to what I need to while working out. Total cost for everything in the pictures? $190.00 CDN. :-)

It'll do for now.