| | |
| --- | --- |
| | NELLBELLA26's Recent Blog Entries |


Sunday, July 10, 2011
I saw this on another sparkie's blog and wish I could remember who so I could give them credit.
I will try to find it again, so I can give credit where credit is due.

1. WERE YOU NAMED AFTER ANYONE?
Coco Chanel

2. YOUR FAVORITE SONG?
I don't have a favorite. I love music.


3. Name the states you have lived in
California and Pennsylvania

4. WHAT IS YOUR FAVORITE FLOWER?
Calla Lily

5. DO YOU HAVE KIDS?
No but I have two dogs that I call my kids.

6. WHAT IS YOUR FAVORITE PART OF YOUR DAY?
Early Morning listening to the news and preparing for the day.

7. DO YOU USE SARCASM ALOT?
No, I used to be a very sarcastic, snarky person but I have since mellowed out and am pretty much a straight shooter.

8. DO YOU STILL HAVE YOUR TONSILS?
Yes.

9. WHAT IS THE MOST UNUSUAL THING YOU HAVE EVERY DONE?
Camped on an island on the Susquehanna River with friends for a couple days. That was more fun than anything.


10. WHAT IS YOUR FAVORITE CEREAL?
Honey Oat Cheerios

11. DO YOU UNTIE YOUR SHOES WHEN YOU TAKE THEM OFF?
Not always. Sometimes I just slide them in and out.

12. DO YOU THINK YOU ARE STRONG?
Depends on the situation and who or what is involved.

13. WHAT IS YOUR FAVORITE ICE CREAM?
Chocolate

14. WHAT IS THE FIRST THING YOU NOTICE ABOUT PEOPLE?
The way they interact with others and how kind or unkind they are.

15. RED OR PINK?
Pink, of course!

16. WHAT IS THE LEAST FAVORITE THING ABOUT YOURSELF?
I have a hard time holding myself accountable.

17. WHO DO YOU MISS THE MOST?
My stepfather, Ray

18. WHAT IS THE PAUL MCKENNA TECHNIQUE THAT YOU NEED TO WORK ON THE MOST?
HUH?

19. WHAT COLOR SHOES ARE YOU WEARING?
Not wearing shoes, but I am wearing some pretty pink toenail polish by ESSIE.

20. WHAT WAS THE LAST THING YOU ATE?
An orange.

21. WHAT ARE YOU LISTENING TO RIGHT NOW?
the tv in the background.

22. IF YOU WERE A CRAYON, WHAT COLOR WOULD YOU BE?
Pink with flecks of gold. LOL.

23. FAVORITE SMELLS?
Lilac, Coconut Suntan Lotion, and Vanilla.

24. WHO WAS THE LAST PERSON YOU TALKED TO ON THE PHONE?
My husband

25. MOUNTAIN HIDEAWAY OR BEACH HOUSE?
Beach house

26. FAVORITE SPORTS TO WATCH?
Football or Basketball

27. HAIR COLOR?
Golden Blonde

28. EYE COLOR?
hazel

29. DO YOU WEAR CONTACTS?
Yes

30. FAVORITE FOOD?
Feta Cheese! YUM

31. SCARY MOVIES OR HAPPY ENDINGS?
Happy Endings

32. LAST MOVIE YOU WATCHED?
Horrible Bosses

33. WHAT COLOR SHIRT ARE YOU WEARING?
White

34. SUMMER OR WINTER?
Summer!

35. HUGS OR KISSES?
KISSES

36. FAVORITE DESSERT?
Sorbet or Gelato

37. STRENGTH TRAINING OR CARDIO?
Cardio

38. COMPUTER OR TELEVISION?
Computer! Or my Nook.

39. WHAT BOOK ARE YOU READING NOW?
The latest Sookie Stackhouse Novel.

40. WHAT IS ON YOUR MOUSE PAD?
Don't have one.

42. FAVORITE SOUND?
My dogs yawning. I think it is the funniest thing. Not sure why they are so tired since they lay around all day. Lazy bums.

43. ROLLING STONES OR BEATLES?
Beatles

44. WHAT IS THE FARTHEST YOU HAVE BEEN FROM HOME?
I go back and forth between the West Coast and East Coast

45. DO YOU HAVE A SPECIAL TALENT?
Not too sure what would be considered a talent....

46. WHERE WERE YOU BORN?
Pennsylvania

47. WHERE ARE YOU LIVING NOW?
California

48. WHAT COLOR IS YOUR HOUSE?
Tan, Neutral Tone

49. WHAT COLOR IS YOUR CAR?
Silver

50. DO YOU LIKE ANSWERING 50 QUESTIONS?
Sure!




Sunday, July 10, 2011
Disclaimer- This is an idea I found useful and helpful. I am in no way advocating that others should try this. The narrator of the film even says that you should consult a doctor if you want to try this detox. Learning to live a healthy lifestyle is something that has growing importance to me. I figure that if I can reboot my system and dispose of some toxins, then I can in a sense "start over."


So my husband and I watched a Documentary on Netflix last night called, Fat Sick and Nearly Dead. It really hit home with both of us, but only I am brave enough to try what the narrator of the documentary has done. My husband just loves food too much and he is still in his normal weight range, while I am considered obese... so I think that I should be the one to test it out.

The idea is that most of the population only gets about 5% of the daily intake of food in fruits and vegetables. Many of us eat way too many oils, saturated fats, and white starches which don't give our cells the nutrients they need. So by juicing vegetables and fruits you are able to get those micronutrients that your body craves and needs to repair cell damage. Here's the catch- You can ONLY drink the juice.

The website is www.fatsickandnearlydead.com if anyone else is interested in looking at the juicing recipes and testimonials of others. At the very least, watch the documentary. It is a wake-up call that many of us are not putting ourselves on the top of our priority list, we are creating sickness by the foods we eat, we are creating debt by raising healthcare costs, and we are severely unhealthy to the point that we are KILLING ourselves.

I know this seems a little extreme. But I am only going to be 26 next month and I can tell that I have done a ton of damage to my own body. I get migraine headaches almost 3 times a week if not more, I have no energy, and I am on the verge of being diabetic.

Those in the film that have tried this juicing method have said that they feel much better, they have also lost a lot of weight. I am going to try it for ten days and see what happens.
I think it is going to be a mental journey more than anything since everyone around me will be eating food and I'll be drinking my MEAN GREEN juice.










Sunday, June 26, 2011
Will I ever be comfortable enough to not want to cover myself up in public? At the beach today, I wore long pants, a sweater over my tank and just felt like while all the others ladies were in bikinis and sundresses.... I would NEVER get there.

I recently posted a blog with a picture of me in my swimsuit and each time I look at it, I want to cringe. But everyone has to start somewhere, right?

I'd love to actually get a tan at the beach instead of sitting there trying to hide.





Saturday, May 28, 2011
I've been struggling with confidence and consistency. I have allowed others to determine my self esteem and how my day is going to go. I have taken things personally instead of realizing that their problems are NOT my own.

So I decided to write a blog about What I am and WHO I am.....

I am an ambitious person. I have always had something inside of me that told me to push further, try harder, and keep GOING. ( even if I struggle with insecurities now and then)

I am an intelligent person. I graduated fourth in my high school glass. I was on the National Honors Society. I graduated Magna Cum Laude from my college graduating class and I did it all on my own dime and while working full time and supporting myself.

I am a loving person. I have been with my husband for 8 years. ( recently married, but had been together that long) We have had a lot of things happen that could have pulled us apart. But I believe that when you find someone special, you don't let them go.

I am a giving person. Even though I am working my butt off and struggling to pay my own bills... if I can help someone else who has it worse than I... I will.

I am a fun person. I love to laugh. I love to be silly. Dancing like a fool and singing are always great stress relievers.

What I am not....

I am not perfect. I do have a lot of great qualities, but I have a lot of faults also.
I am not weak, but at times I do feel fragile. Being human means that I have emotions.
I am not spiteful, but at times I am angry that some people can be so rude and hateful and I sometimes allow that to ruin a day.
I am not negative. I try to see everything in a positive light. Hardships and Obstacles are only there to test you and make you learn and share in that experience.
I am not going to GIVE UP. EVER! Even if it takes me a lifetime to learn how to beat this beast of being overweight. I am going to do it. Every day brings a new opportunity. Either take advantage or waste it. The Choice is always ours.







Monday, May 23, 2011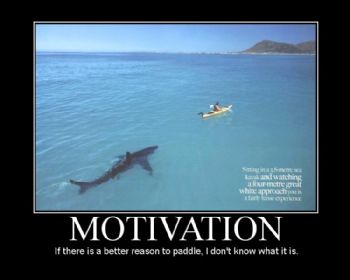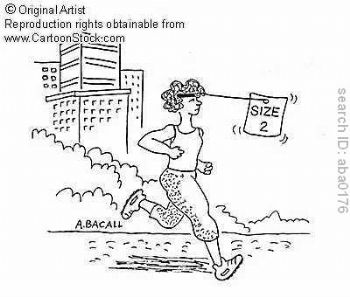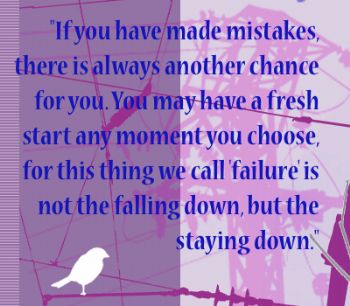 First Page
1
2
3
4
5 6 7 8 9 10 Last Page

Get An Email Alert Each Time NELLBELLA26 Posts