| | |
| --- | --- |
| | MZPERSEVERANCE's Recent Blog Entries |


Monday, October 01, 2007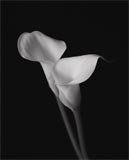 **** I love the Fall****

Days of haze and humid heat
Glide together with fall and meet
Where heat turns into gentle wind
Where changes of the tree's begin...

For this is so glorious time of year
Reds and golds I see so clear
Upon the ground where grass was green
Hiding beneath this blanket of leaves.


The air is crisp and brings a chill
And pumpkins sit on window sills
The flowers beds are put to sleep
Hot cider is now our special treat.


This is the season we harvest in
The goodies from our garden bins
So when the air is a biting chill
Hearts are warm, bellies are filled.


So do not grieve the summers end
THE laughter that is gone with the wind...
For in this cozy season of Fall
HEARTS get close and LOVE grows Tall

-- Author Unknown.




Tuesday, September 25, 2007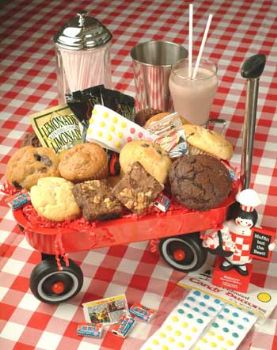 My family and I went on vacation last week. I started off really well. I packed my 100 calories snacks, my grapes, my STARBUCKS 32oz water bottle and I can go on. I had decided that whenever we stopped on the road for food, I would order a salad. Ask how many salads I had the entire time we were in Florida.

ZERO, I tell you ZERO.

We got home Sunday, I was afraid to get on the scale "VERY AFRAID", so I waited until Monday, hoping all those burgers, fries, sodas and Mocha Frappucino's would mystically disappear.

Well Monday when I stepped on the scale I almost went into cardiac arrest. I was saying to myself, self there is no way I you could have eaten 17500 calories in 5 days. Well I can and evidently I did. Was a disappointed in myself yes, was I sad yes, I even considered resigning as a leader for one of the SP Teams.

Well…..I didn't and you know why, because life is about second chances, opportunities to turn negatives into positives, to turn failures in to victories. I made a huge mistake last week, but that was like week I am blessed with a new week and a new opportunity.

Life is nothing more than a serious of test and without test there are no testimonies…..this mine.

Have an amazing day!!!!!!!!!!!!!!






Sunday, September 16, 2007


In 2003, I lost 4o lbs on WW and kept it off for 3 years....life happened (grad school, relocation, job pressures, etc). Fell back into my old habits and here I am. Instead of going back to the basics -- journaling, counting points/calories (same difference) and working out 5 to 6 times per week, with 3 days of strength training. This year in my frustration, I allowed myself to get caught up into the loose weight quick gimmicks. You name it I've tried it (pills, shots, whatever) and 9 months later, here I am, left weighing the same thing I did in January. I have taken my body through so many changes it's a miracle it hasn't retaliated and completely shut down on me.

I made a decision this weekend to go back to what worked - back to the basics....if it takes 2 months or 2 years, 1 pound a week or .25 lb a week. It's about lifestyle change.

The race is not given to the swift or to the strong, but to the one that endures to the end…








Friday, September 14, 2007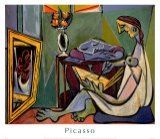 We can do anything we want as long as we stick to it long enough
--Helen Keller

"Now is the accepted time, not tomorrow, not some more convenient season. It is today that our best work can be done and not some future day or future year. It is today that we fit ourselves for the greater usefulness of tomorrow. Today is the seed time, now are the hours of work, and tomorrow comes the harvest and the playtime."
--W.E.B Dubois

Experience is what you get when you don't get what your want.
--Anonymous

What doesn't kill me makes me stronger
--Albert Camus


** HAPPY FRIDAY**





Thursday, September 13, 2007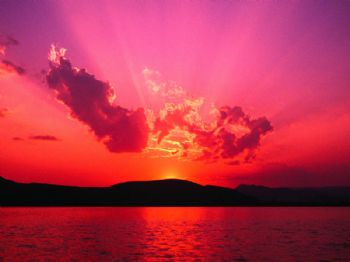 This article was front and center on MSN.com and I must say, by far ,it is one of the best and most non-biased article I have read on marriage in a long time. Our relationships can play a major role in the success or failure of our weight loss efforts. Long read, but well worth it.....

Here are the highlights:

1. You will look at the person lying next to you and wonder, Is this it? Forever
2. You'll work harder than you ever imagined.
3. You will sometimes go to bed mad (and maybe even wake up madder).
4. You will go without sex — sometimes for a long time — and that's okay.
5. Getting your way is usually not as important as finding a way to work together.
6. A great marriage doesn't mean no conflict; it simply means a couple keeps trying to get it right.
7. You'll realize that you can only change yourself.
8. As you face your fears and insecurities, you will find out what you're really made of.


http://lifestyle.msn.com/relationships/couplesandmarriage/articlerb.aspx?cp-documentid=5352157&gt1=1



First Page
1
2
3
4
5
6
7
8
9
10
11
12
13
14
15
16
17
18
19
20 21 Last Page

Get An Email Alert Each Time MZPERSEVERANCE Posts