Monday, September 01, 2008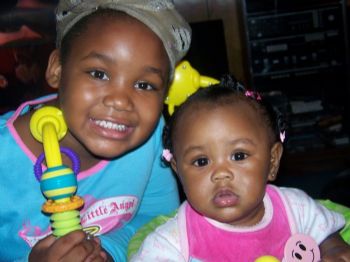 These two little girls are my inspiration...I live for both of them, even though they are not mine by birth...they are still MY BABIES!

I made the decision to get healthy for myself & for them, so I can watch them grow to become Strong, Successful Black Women; as well as be able to play with them, without getting winded. I just ask GOD to stay with me through my long & prosperous journey to SUCCESS!