| | |
| --- | --- |
| | MSPROVERBS31's Recent Blog Entries |


Tuesday, March 18, 2008
Okay so these are the rules for my 2 mini challenges. I've written them here as a blog, so I can check on my progress in one place, before I post on the boards!

I. "FitTV It's For Me: April Fool's Day Challenge" Summary (details on team page).
Some of you might have hit a plateau of motivation, physical or emotional weight. So why not fool your body to get it moving again!?! This challenge will end on April Fool's Day, Tues. the 1st. So what's the challenge? 4 things for the 4th month of the year.

1) We will try a new workout, exercising for at least 10 minutes 5 times a week (FitTV or other wise).
2) We will post daily what you're doing and/or to motivate one another.
3) Chose a nutritional goal and stick with it for 2 weeks.
4) Chose a body goal and stick with it for 2 weeks.


II. BBQ: One Week Work What You Got Challenge!!!!! (Summary)
This is a one week challenge to jump start your workout or to kick up your existing workout a notch.

1) We are going to work out 5 times a week doing at least 30 minutes of cardio a day.
2) We are going to drink 8 glasses of water a day.
3) We are going to post daily and motivate one another.
4) When we post we will mark out post with once our daily goal has been met.
5) We are going to stop eating 2 hours before bed (no late night munchin')
6) We are going to get in three square meals with two healthy snacks ..I would like you to make your lunch a nice salad.
7) We are going to try to lose a healthy 2 pounds by Easter.




Monday, March 17, 2008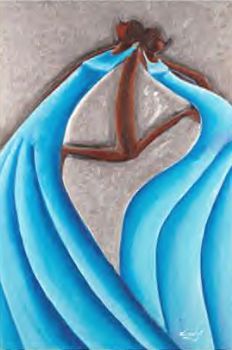 Hi all! I started 2 new challenges today. One is a week long through "BBQ Team" ending on Easter and the other from the " FitTV It's For Me Team" which goes until April Fool's Day, the 1st! They are equally challenging. But I'm looking for the best, because I hit a physical plateau about a month ago and need a push into the 150s! I'm also glad that they are mini chalenges because those seem to work better for me!

So I actually started my workout part with Zumba Fitness. This is new for me, just got the DVD COllection on Saturday. I actually did 44minutes of the hour long Sculpt & Tone DVD (with the 1 minute breaks). Now I'm rewarding myself with some McConnell's fat-free frozen yogart.

I can't wait to cool down so I can take a shower! Well this was a quick one. I'll blog what I have to do for each one as well as my progress soon.




Saturday, March 15, 2008


So I'm a member of the "Hey Beautiful" SP Team, and we were asked to come up with 3 goals for the year. It's taken me nearly 2 1/2 months to figure something out. So, although I have other goals and am sure to develop new ones as the year goes on, this is definately a beginning. So I'm reposting (is that even a word? I'm not even going to do a spell check.) it here so I won't forget! UCSB would be so proud of the education I recieved there. LOL

Okay, so I thought about it and here goes!

3 GOALS for 2008

1) Get to my goal weight of 130 (135) pounds and maintain that good range!

2) Improve the strength, balance & tone in my body!

3) Declutter my home & keep it that way!

Boy it took me forever to come up with something. I know I'll need some help, so feel free to offer some or even check up on me. Thx




Tuesday, March 11, 2008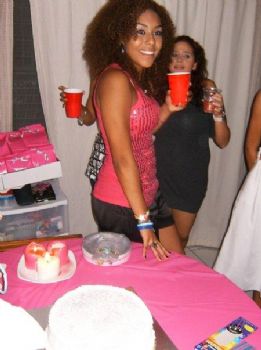 The picture above is of My niece Danielle on her 18th B-day Dec. 2007.

Okay so it's time to get more focused on weight loss. I did lose about 30 pounds, but let's face it, I was REALLY SICK, 6 weeks in the hospital, not the best way to lose it. Well, I'm sure a large portion of that was from the 21 fibriods they took out, so that is good!!!

So I'm looking towards motivation and goals. Intitially when I signed on to SP I wanted to get down to my goal weight of 130lbs by my 2008 b-day (July 26). In order for me to get there or close to it, I really need to step up as much as I can as I recop. from 2 surgeries. I hope I can do it, or get close.

So I think i'll work on loosing 13 lbs by the time I land in Puerto Rico this May 23rd for my only niece's high school graduation. It'll be really HOT out there, so it'll be a good time to buy a really pretty new dress for the occasion. I havn't seen her in 2 years so I pray that it's a blessed and great trip and reunion.

So this blog is for the 13 pound weight loss journey to Puerto Rico. Date: May 23, 2008, that's about 8 weeks. This gives me the 1-2 pound/week flexability! If I lose more GREAT!!! I want to focus more on losing and building my strength.

After I come back from PR I want to continue to lose the weight but also gain muscle as another focus. Why? Well, my goal to get down to 130 pounds by my b-day (which will be an additional 8 to 9 wks once I get back), also includes me wearing a BANGIN' bikini to the beach as I celebrate 34 yrs of life...we'll see how that goes! LOL

So, I'm FOCUSED as I begin this journey to Puerto Rico to see my niece graduate high school.
Today's Weight: 162 lbs
Today's Mood: Ready & Moving Forward...I'm Estactic!!!







Tuesday, March 11, 2008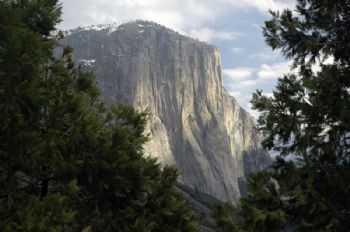 Okay so for Monday - Wed., (March 10-12th, 2008) I am going to try the following:

* Do a featured SP exercise (same or different one).
* Read a SP Success Story, & leave a comment on their page.
* Continue using Noxzema cleansing skin cream.
* Walk outside.

So, so far I've done the walking outside & Noxzema. Two more to go for this Monday!

It's nice to have short goals of 3 -4 days, not 1 or a whole week. Yesterday, I decided to take Sunday off...a day of rest so to speak!

Thx again my friends for leaving your comments, they are inspirational. I hope that I am also inspiring, motivating or encouraging to you as well!

Until #4...

Monday: I did all 4
Tuesday: I did all 4
Wednesday: I did




First Page
1
2
3
4
5
6
7
8
9
10
11
12
13
14
15
16
17
18
19
20
21
22
23
24
25
26
27 28 29 30 31 Last Page

Get An Email Alert Each Time MSPROVERBS31 Posts