| | |
| --- | --- |
| | MSPROVERBS31's Recent Blog Entries |


Tuesday, June 30, 2009
Looking Ahead SUMMER 2009:

Let's see, I would like to do a detox/cleansing sometime this summer...maybe in July (my b-day month)! I take so many medications that it would be a good thing I believe, although I don't know how affective it'll be since I still have to take the meds.

The summer pretty much consists of 2 full months so as June ends I'll prepare for a sunshining healthier July and August!

If anyone has suggestions on weight loss things that work for those with Hypothyroidism, Edema, and Congestive Heart Failure to name a few...please share!
(06/23/09)




Monday, June 29, 2009
WOW did you know that SP now has Vlog access now!!! WOW, it's so nice to see the progression of this site over the years!

Well, here's what I wrote (with a few extra sentences) to myself when I laid out 100 SparkPoints to give myself a Sparkin Rose Petal Foot Bath. And whosoever (you know I read th Bible with this word, right) reads this blog, take out time to not only give your friends Goodies, but give them to yourself as well! :

Okay, so you didn't accomplish as much as you wanted this month...but you're doing real well for all the medication (over 11 different meds) that you still have to take after coming out of your 2 month hospital stay! So you definitely deserve a top of the line pedi pampering session! Dont be sooo hard on yourself!

Rosalyn, you need to do more for yourself! Take care of you and you'll still have time to do all that you do for others... & maybe even more!

July is your 35th B-day month, so give yourself the gift of health!
FOCUS on YOU. FOCUS on taking care of the VESSEL GOD gave YOU!!!!





Saturday, June 27, 2009
Aveda was My Pamper Place for the Day!
As I left Khalana Café, I took a double take into the Aveda store,
Certainly there was something in here that would aid my stress!

Sure enough, I set down for a free shoulder & neck message,
I spent a good hour or so in here,
just smelling the different oils and sprays.

People were walking by in thePlaza, looking in at me
Relaxed, full of peace,
A few decided to come in and take some home too.

Soon I came home with a brown aveda bag,
In it Chakra #7, an electric diffuser and
the sweet smelling oil bottle of Madagascar.

I've always wanted to go to Madagascar
for vacation.
Today it cost me less than a night's stay
on the island off the coast of Afrika.
Today I brought Madagascar home with me,
a little less stressed,
looking forward to a brighter day of a looser chest,
I am relaxed!







Friday, June 19, 2009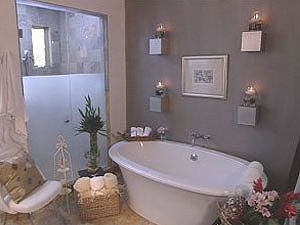 With A Little Push From My SPfriend Baby_Girl69, I'm Blogging Today!
So I've been a lil MIA the last 2weeks. Mostly because I finished teaching two weeks ago & then I had to present our church's Annual Youth Day...I'm the Youth Director (who had no help until the day before).

So I've been pretty TIRED!!!!! And yet, BLESSED!

I don't really know how much I'm weighing nor do I care...just want to stay on a healthier note!
I'm working on taking 1 or 2 independent courses this summer & working on DECLUTTERING my place!

Well, I hope my SPfriends don't forget about me & I'll try to be more visual more often!
Oh and I have my Urban Rebounder...mini-trampoline...and my boyfriend seems to love it more than me!
Almost everytime he comes over he JUMPS right on! :oD I can't blame him though, it is pretty fun!

I hope all is well with most & thank you all for your comments and goodies!!! I have the greatest Sparkfriends!!!!





Monday, June 01, 2009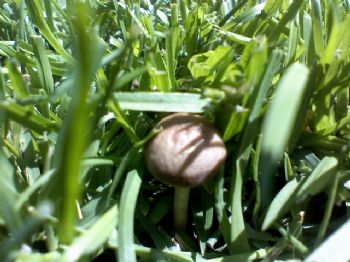 So I'm finding out what works for me a little more each week. One thing that more research lead me to, which confirmed what I already felt and expressed from time to time, was that no matter how healthy I eat my low thyroid makes it difficult to lose weight at he pace an average person would! Okay, that was probably a run on sentence, but it was one thought!

I'm also learning that some fruit and veggies are not too helpful for those with hypothyroidism...go figure! So I recently stopped the 4 Day Diet modules (although I am incorporating some of it), to take one day at a time.

I also purchased an Urban Rebounder from HSN! I'm really excited about it. I did some research into rebound exercises and low thyroid & I found out some good news, I think it might be a great step in the right direction...at least it feels that way! I also read that swimming, walking and rebounding are 3 of the best workouts for those with low thyroid & fatigue.

I am also trying to be more in the mode of loving me. Knowing that I can do ALL things through Christ who strengthens me (Thanks JOIJA for the reminder)! Not only is this one of my mom's fav scriptures but it was mentioned in yesterday's afternoon Mission Service & then I read my sparkpage today and was reminded by JOIJA that "...all things are possible."

She wrote, "It can be so difficult to stay motivated, but with God's help (in Him you can do all things!), anything is possible!!! He gives me the strength to get through every workout and to turn down that 3rd pc of pizza! Let Him help you, and you'll be to your goal in no time! " This is great advice to anyone that believes in God & in need of a boost!
My Sparkfriends, you all are always full of awesomeness!

Well, so, I'm learning more about what works for me. Unfortunately, until I can increase my workout time & find out what foods do and don't work with my medical issues, I won't be following any particular plan. Now this doesn't mean that I won't continue adding a healthier lifestyle, I just have a different path to go than I thought!

Praise God, I'm growing!



First Page
1
2
3
4
5
6
7
8
9
10
11
12
13
14
15 16 17 18 19 20 21 22 23 24 25 26 27 28 29 30 Last Page

Get An Email Alert Each Time MSPROVERBS31 Posts