Friday, September 03, 2010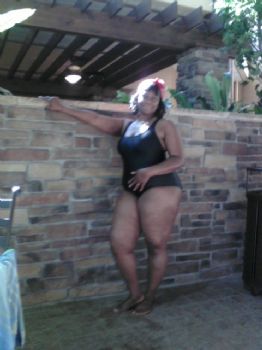 LAST WEEK I STARTED DOING SQUATS, AND DECIDED TO MAKE IT A DAILY CHALLENGE AFTER READING THE SPARK.

SO I'VE BEEN DOING 50 SQUATS A DAY UNTIL YESTERDAY, I ONLY DID 20 BECAUSE MY HAMSTRINGS ARE SORE. MY KNEES HAVE BEEN HURTING BUT I PUSH MYSELF TO DO THE SQUATS ANYWAY BECAUSE I KNOW THAT IF I LOSE THE WEIGHT MY KNEES WILL FEEL BETTER.

MY STREAK WILL CONTINUE REGARDLESS OF HOW MANY SQUATS I CAN DO EACH DAY.

I WILL REPORT DAILY HOW MANY SQUATS I DO,

TODAY MARKS DAY 10 OF MY SQUAT STREAK.

DAY 10 AND STILL GOING STRONG.

TUESDAY, SEPTEMBER 7, 2010

WELL IT'S DAY 14 AND I'M STILL DOING MY SQUATS, ONLY 20 A DAY.
I HAVE A CONFESSION TO MAKE, TODAY I ATE A SMALL CHEESE PIZZA ALL BY MYSELF
I FEEL SO GUILTY, SO OUT OF CONTROL, I MUST TAKE BACK CONTROL OF MY EATING HABITS
TOMORROW IS ANOTHER DAY AND ANOTHER CHANCE TO DO BETTER. I WILL KEEP YOU POSTED
FRIDAY, SEPTEMBER 10, 2010

I'VE BEEN DOING MY SQUATS DAILY ALL WEEK, 20 ADAY AND NO MORE CHEESE PIZZA THIS WEEK. TODAY I'M GOING GROCERY SHOPPING FOR SOME HEALTHY MEALS I FOUND ON THE SITE. I PLAN TO TRY CHEF MEG'S CHICKEN AND VEGETABLE SATAY. I'LL TELL YOU HOW IT TURNS OUT. STAY TUNED...............




Sunday, September 12, 2010
I only did 15 squats today and 10 yesterday\. So, I tried the Chicken veggie satay and it is so very good. yum, yum yum




Wednesday, September 22, 2010
Well my squat streak is over, It saddens me to say that I have not been able to maintain my streak. The good news is that I plan to start another streak as soon as my work schedule will allow. I will keep you posted.



MONDAY, SEPTEMBER 27, 2010
I DID 45 MIN. OF CARDIO YESTERDAY, AND IT FEELS GREAT TO GET BACK IN THE GYM. TODAY I WILL NOT BE ABLE TO MAKE IT TO THE GYM, BUT I DO PLAN TO GET IN SOME STRENGTH TRAINING.

October20, 2010

Wow, I can't believe it's been almost a month since I updated my blog. That's because I have not been working out much at all, I seem to have lost my drive, I hope this is temporary and very soon I will be back to working out and tracking my daily food intake.



NOVEMBER 20, 2010

YET ANOTHER MONTH SINCE I POSTED. WELL I HAVE BEEN BUSY WORKING, AND WORKING OUT. TODAY I'M ON MY WAY TO THE YMCA TO GET IN 60 MIN OF CARDIO, 50 SQUATS, 50 AB CRUNCHES, AND 50 LEG CURLS. AFTER I WORKOUT I PLAN TO RELAX IN THE WHIRLPOOL, AFTER THAT I'LL SPEND SOME TIME IN THE SAUNA. IT'S ALL ABOUT ME TODAY. I ALSO PLAN TO COLOR MY HAIR. SEE YA NEXT TIME,. I'LL TRY TO GET BETTER ABOUT BLOGGING..

November 21, 2010

Yesterday I had a rockin work out, but today I'm feeling the pain.

NOVEMBER 22, 2010
WORKING OUT TODAY



November 27, 2010
I had a great strength training workout today. I did barbell squats 2 sets 15 reps using 10lb weights, 1 set 10reps using 25lb weights and 1 set 10 reps using 35lb weights(my husband spotted me during the last set) I'm getting a high from doing these bb squats, it feels empowering.

November 28, 2010
working out today
November 29, 2010
I added side bends to my workout
DECEMBER 5, 2010
I did a cardio workout today
December 9, 2010
3 sets of 5 reps Hamstring curls 25lb. weight
2 sets of 8 reps Barbell squats 30lb. weight
2 sets of 9 reps Barbell squats 25lb. weight
2 sets of 10 reps Barbell squats 10lb. weight
75 Ab crunches




DECEMBER13th
5 sets 15 reps Side Bends using 10lb dumb bells
4 sets 15 reps Deadlifts using the Barbell with 10lb weights
2 sets 10 reps Barbell Squats 35lb weight
2 sets 10 reps Barbell Squats 25lb weight
3 sets 10 reps Barbell Squats 10lb weight
40 Ab Crunches




DECEMBER 16
I want to lose 10 pounds by my Birthday, which is January 16. I have 30 days to it. I have been consistantly working out at least 3 days a week, but my eating is a problem.

JANUARY 2, 2011

WELL I HAVE NOT WORKED OUT YET, BUT I AM PLANNING TO WORKOUT TOMORROW.
JANUARY 30,2011
3 SETS 15 REPS BARBELL SQUATS 5 LB. WEIGHT
3 SETS 25 REPS LEG EXT 35 LB. WEIGHT
3 SETS 25 REPS LEG CURLS 35 LB. WEIGHT