| | |
| --- | --- |
| | MSBETH's Recent Blog Entries |


Tuesday, August 31, 2010
Something that inspires me is......

People who have lost weight the healthy way. The people who don't go on the crash diets or take extremes. The people who are able to lose the weight by eating right and exercising. Those people truly do inspire me. I know how hard it is to lose weight. I fight the battle every day of my life and I know how much of a struggle it can be. The people who don't take the extremes like crash dieting or try dieting with no exercise - THEY inspire me. The people who know it's a life style change and know it won't happen over night. The people who know it takes time and effort - they inspire me. The people who have overcome their "excuses" - THEY INSPIRE ME. I search the Spark pages daily for these people, I love to read their stories and find out how they fought/fight some of their struggles. It is soo..... inspiring... and MOTIVATING.

And that's my day 2 blog. I have a couple more blogs to write today - I am playing catch up! But truly... those people out there are so inspiring to me. If you are one of those people - YOU ARE AWESOME. THANK YOU FOR BEING TRULY INSPIRATIONAL!





Thursday, August 26, 2010
Oh.. the first thing that pops in my head is "Reality" TV!! I LOVE it....

From the very beginning to the very end, I was a pretty huge fan of the show "The Hills". It was so drama filled and fun to watch - it was a show about girls who moved to LA and it followed their lives and their ups and downs.... I already miss that show!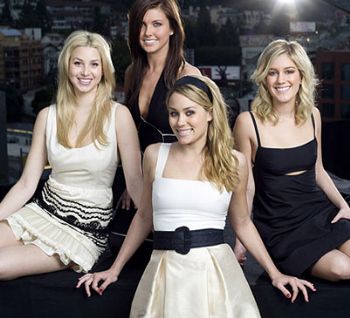 Another show that I currently watch is "Teen Mom" Ohhhhhh how I love this show. It;s about girls who got pregnant at a young age and it shows them growing up... being moms.. It's a pretty good show to watch....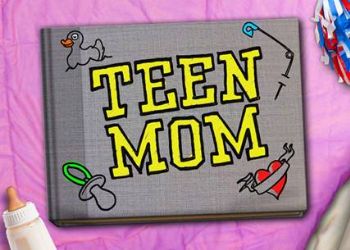 Then I have one other guilty pleasure I would like to admit. Every night, instead of heading for the Chocolate bar or Huge bowl of Ice Cream, I like to treat myself to pudding - and I actually don't really feel all that guilty about it!. Ohhhh I LOVE it sooo much! And it's definitely a better alternative that the others listed. The Hunt's Snack Pack puddings usually come in at around 3 grams of fat and 140 calories, which to me, is worth it. They are delicious and are already portioned out. My two favorite flavors are...
Butterscotch (I hate anything else butterscotch flavored but I LOVE this pudding!)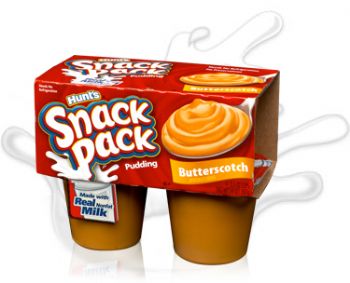 and....

ICE CREAM SANDWICH - sooooo good!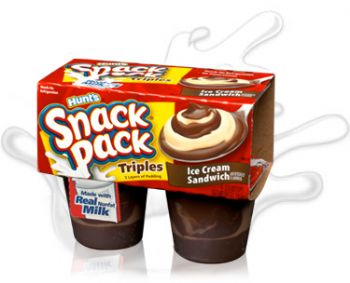 Thursday, August 26, 2010
I got this idea from EPHSTOP43 and thought it would be a wonderful way to make sure I am blogging daily! Thank you to EPHSTOP43!!

It's called 30 Days of Insights. Over the next month you guys are just going to get to know me just a bit better :)
Here are the days:
Day 01- Guilty pleasure.
Day 02- Something that inspires you.
Day 03- The five songs you would have with you on a desert island and why.
Day 04- What you imagine paradise to be like.
Day 05- A thank you letter to someone who has changed your life.
Day 06- Earliest thing you can remember.
Day 07- Favorite cover of your favorite song.
Day 08- Someone you think would make a good president.
Day 09- Five things you want to see change.
Day 10- A dream you had this past week described in detail.
Day 11- Favorite picture ever taken of yourself.
Day 12- Your favorite musical artist's life story.
Day 13- A memory that never fails to make you laugh.
Day 14- Best mashup you've ever heard.
Day 15- A moment, phrase, or song that has changed your life the most.
Day 16- Something that you want to do within the next five years.
Day 17- What you want to be remembered for.
Day 18- A picture that makes you feel.
Day 19- A passage from a book that has touched you.
Day 20- A band that you immediately liked and the song that made you like them.
Day 21- Your favorite medium of art.
Day 22- Someone you would give your life up for without question.
Day 23- Most awkward first impression you feel you've ever given.
Day 24- Something you did as a child that other people remember you for.
Day 25- Something you would do if no one stopped you or if you knew you wouldn't fail.
Day 26- Your definition of love.
Day 27- Your definition of the meaning of life.
Day 28- A moment you remember being completely happy in and a description of why you believe you were. What is your definition of happiness?
Day 29- What you live for.
Day 30- Ways you believe you have grown over the past thirty days.





Tuesday, August 24, 2010
Before I begin, let me just say..... I know I have a LONG way to go. I know I have many many MANY more bad habits to work on. I know that I make mistakes more often than I should and don't work out of often as I would like. I know that I must work a lot harder than some people to get this weight off and that not everybody loses at the same pace.

With that being said - I AM EFFING AWESOME. SERIOUSLY.

I don't care what anybody says, I am. I work my ASS off at the gym everyday I go - even if it is only for 35 minutes 3 or 4 days a week. I sweat sooo much, it should be embarrassing, but it's not. I am proud of that sweat. To me, it means I am working hard. (In all actuality I don't know what to believe when it comes to sweating. I looked at a few articles and one said it was a good thing, and the other said it wasn't. I don't know. lol. ) So, I take it as I am getting a good work out in. Also, let me add that in the past the longest I have ever lasted on this journey was a few weeks, tops. I have been going pretty consistently since MARCH. Isn't that wonderful? The only other person who encourages me is Cye - He is so wonderful. He is ALWAYS saying I am doing great and I can't help but agree. I mean, I don't mean to "toot my own horn" but almost 6 months of consistency IS great. I haven't lost the weight I would like, but I have changed my lifestyle to be much more active and I am working on everything else daily. People ask me how much I have lost. I couldn't tell you. I refuse to step on that evil scale. That scale does not tell me if I am healthy, I DO. Me eating better and working out and my clothes getting baggy tells me I have lost weight, not some scale that only brings me down when I step on it. I have a long way to go, but I am confident I am finally starting to get the hang of things, day by day, little by little. It may take longer than I would like to get to my goal... but I'm not worried. I am a work in progress... A work of Art that is. =o]






Tuesday, August 03, 2010
So... I went to the gym today. First time back to the gym since I got back from vacation - Truthfully, I am exhausted. I have been so tired lately, and I assume it's bc I have not been focused. I am not going to use it as an excuse... the first couple days back are always the hardest, but I am gonna do it anyhow. Every time I fall down, I get back up. This journey is hard... so hard... but I will continue to get back up. I have a goal and I want to meet it more than anything else in this world. On this journey, I am thankful for Cye - he is SO encouraging. He always tells me I am doing so good and is always so supportive, no matter what. I appreciate that so much... he knows how much I want this and he *tries* to help me stay on track. I say *tries* b/c he doesn't really know much about being healthy, lol, that's where I have to help teach him. lol. I don't feel like he's judging me when it comes to my journey... only helping, and that's such a sigh of relief to me. I know he'll always be there for me when it comes to this. Anyhow, I am looking to get back on track for August. My goals for August are as follows:

Go to the gym at least 4 times a week for 40 minutes

Lose 10 pounds

EAT MORE VEGGIES!!!




First Page
1
2
3
4
5 6 7 8 9 10 Last Page

Get An Email Alert Each Time MSBETH Posts