Saturday, November 08, 2008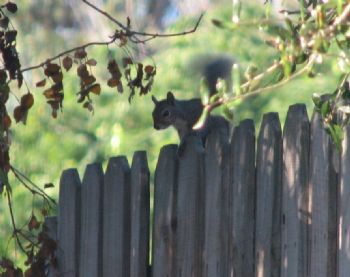 This guy comes every morning and jumps into bamboo tree.I am only guessing he is looking for bird eggs as birds are always hiding in tree.That is reason hawk comes to back yard so much.
Today is grocery day.My big outing for the week. They will have all the candy reduced and I will have to put blinders on as I go by display. That is worse part of holiday's for me.Every where you go.Candy,candy and more candy.
Nothing exciting going on.Same old same. I did make myself a cup of decaf coffee this morning.I rarely drink coffee anymore.