Saturday, October 25, 2008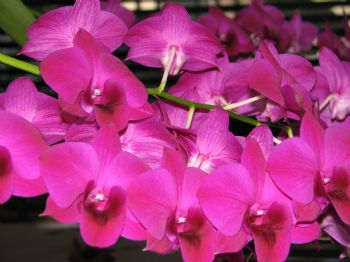 Today is grocery day. I enjoy going to grocery store but it is so expensive.
Hubby was awake most of night. "Welcome to my world"Poor thing.He is miserable with a cold. Hopefully I don't get it.. I offered to go to grocery store by myself but he says he is going.men are so stubborn.
He helped me with my eating yesterday as I didn't cook supper.Just had more of my soup I made.So I was well within my calorie range as calories were low in soup. I no longer add any salt so soup is even healthier.I used a dozen lemons last week but that was better than a ton of salt. The lemon gives the soup that intense taste I like.
The sun is shining so I guess the rain is over.We are suppose to have some cooler weather. It is around 75 now and will go into the 50's tonight.It's great living in florida.I don't even own a coat. Just a sweater that I rarely have to wear. I have a friend in Colorado that we always joke about my ac running when she is below zero.
Well I may come back later but I need to finish up the grocery list. I hope everyone enjoys their weekend.The worse part of grocery store is they have rearranged store and first thing I have to pass is the huge assortment of Halloween candy.So far so good tho.But that candy corn calls my name every time but I ignore it.So far.