Thursday, February 24, 2011
Here's the concept - it's pretty simple - you post a photo a day based on the guidelines below:

Day 02 - A picture of you and the person you have been closest with the longest

You know to tell you the truth I don't have one! I would have to say it would be myself. I wish that I could say that I have a childhood friend or even a sister that has been at my side but I have never really kept friends and if I do some how or some way I loose touch with them and my sisters well we are just not close. I was never really taught how keep relationships with people when I was growing up. My mom was re-married several times and all of them would come and go and my dad was not in the picture 90% of the time, we moved around a lot so I guess that is my coping mechanism is to not let people get too close because it will hurt when I had to leave or move. I do it now even to this day and I just realized that I do this..... the only people in my life right now that have stuck around are my husband (of course he loves me), family? (not really, haven't spoken to my mom in 5 months), sisters? (trying but we are all in different places in our lives so no), friends? (I have maybe one or two but we talk maybe once a month so that is a no too).... I guess you can say I have only really counted on myself and noone else! That is really sad and heartbreaking to say!
So here is my goal for the future: let the wall come down and just be myself... it's ok to get hurt..... and MAKE SOME FRIENDS!

But here are a few pics of the few that I spoke of...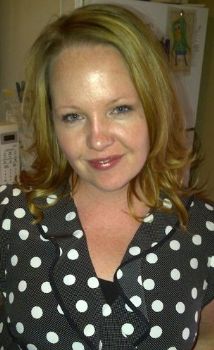 Just me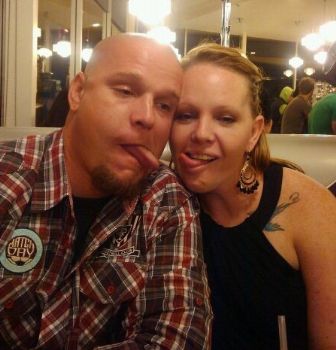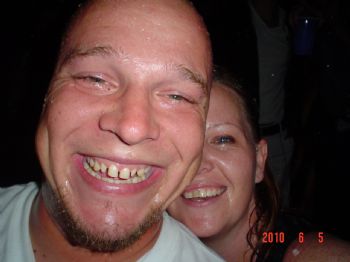 The Hubby.... I LOVE THIS MAN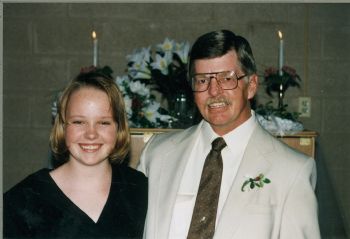 My Biological dad... last time I saw him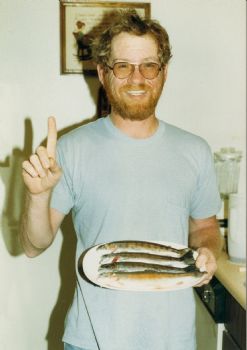 My "dad"... he raised me since I was 2. I miss him the most I think; he passed this last year and I am still feeling the pain from it. He was the one that always understood me!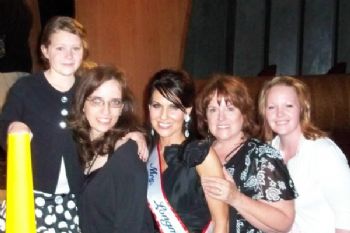 My niece Syd, Nicole (little sister), Heather (older sister), mom, and me.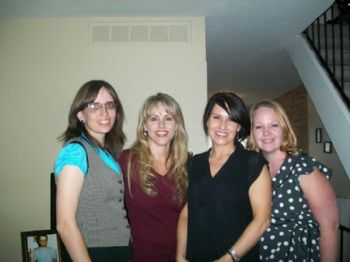 Nicole, Jen (my "dad's" daughter from another marriage), Heather, and me @ my dad's funeral.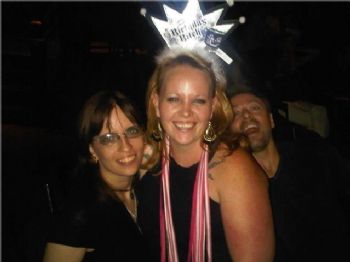 Nicole and I on my 30th Bday



Heather and I @ her Mrs. Colorado competition



Captain "A" and I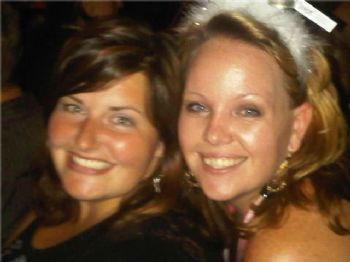 Crystal and I

____________________________
Day 03 - A picture of your inspiration for weight loss
Day 04 - A picture of the cast of your favorite TV show
Day 05 - A picture of your favorite animal
Day 06 - A picture of a person you'd love to trade places with for a day
Day 07 - A picture of your most treasured item
Day 08 - A picture of your favorite color
Day 09 – A picture that motivates you to do more
Day 10 - A picture of your closest friend
Day 11 - A picture of your IPOD or other music playing device on shuffle, and then list the first 10 songs that play.
Day 12 – A picture that defines you
Day 13 - A picture of your favorite band or artist
Day 14 – A picture of you now
Day 15 - A picture of something you want to do before you die
Day 16 - A picture of someone who inspires you
Day 17 - A picture of something that has made a huge impact on your life recently
Day 18 - A picture of your biggest insecurity, and the reasons why it is the biggest
Day 19 - A picture of your nicknames you have; why do you have them.
Day 20 - A picture of somewhere you'd love to travel
Day 21 – A picture of an exercise you can't do, but would like to try (and then try it if you want to)
Day 22 - A picture of something you wish you were better at
Day 23 - A picture of your favorite book; why is it your favorite?
Day 24 - A picture of what I would find in your bag
Day 25 - A picture of your favorite super hero and why
Day 26 - A picture of something that means a lot to you
Day 27 - A picture of yourself and a family member
Day 28 - A picture of something you're afraid of
Day 29 - A picture that can always make you smile
Day 30 - A picture of you last year and now, how have you changed since then