Thursday, November 04, 2010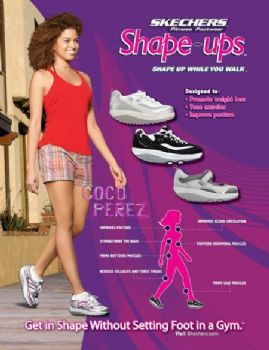 I put up a picture so YOU would know what I'm talking about...
There are many Brands out there now with similar products, MBT (Masai Barefoot Technology) and Reebok EasyTone , etc.

SO?
Has Anyone tried these???????
I Love to walk, But before I invest $$$ I really need to know, ARE THEY WORTH IT?

Plus I don't want to read in 6 months or so that OMG! These shoes cause irreversible spine damage or foot problems, Ya know?

Thank You!
Have A Most Awesome Sparkly Day!!!!!!!!!!!!!!!!!!!