| | |
| --- | --- |
| | MOTLEM's Recent Blog Entries |


Wednesday, May 22, 2013
For some years the lawyer had been taking his holidays at the exclusive hide-away country hotel and carrying on an affair with the owner's daughter.

However, on returning one year he discovered his mistress had given birth to twin boys.

"Why on earth didn't you tell me?" said the astonished lawyer. "You know I would have married you and provided for the birth."

She replied, "That may be so. But when I told my parents I was pregnant, we talked over all the options and decided it was far better to have a couple of bas*ards in the family than a lawyer.









Tuesday, May 21, 2013
I am truly perplexed that so many of my friends are against another mosque being built in Tasmania, Australia. I think it should be the goal of every Australian to be tolerant regardless of their religious beliefs. Thus, the mosque should be allowed, in an effort to promote tolerance.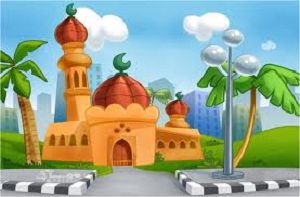 That is why I also propose that two nightclubs be opened next door to the mosque, thereby promoting tolerance from within the mosque. We could call one of the clubs, which would be gay, "The Turban Cowboy, " and the other a topless bar called "You Mecca Me Hot."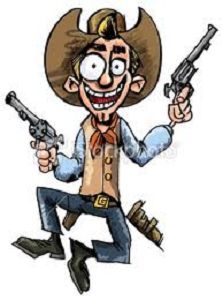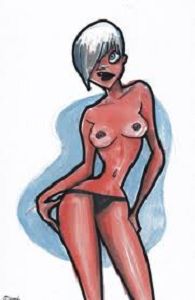 Next door should be a butcher shop that specializes in pork,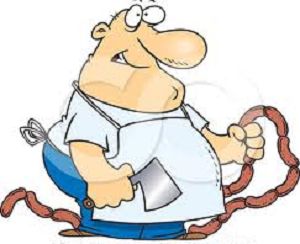 and adjacent to that an open-pit barbecue pork restaurant, called " Iraq o' Ribs."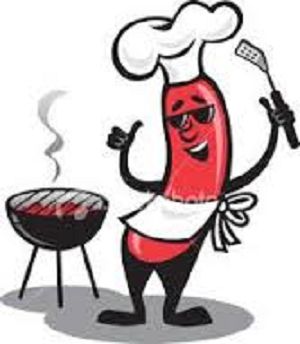 Across the street there could be a lingerie store called "Tasmania Keeps Nothing Secret," with sexy mannequins in the window modelling the goods.

Next door to the lingerie shop there would be liquor store called "Morehammered."
Don't ya just love that name?




All of this would encourage Muslims to demonstrate the very same tolerance they demand of us, so their mosque issue would not be a problem for others.

Yes we should always promote tolerance.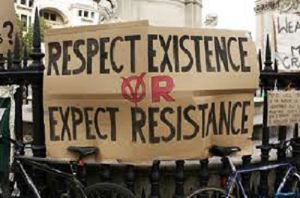 Monday, May 20, 2013
A frustrated old spinster had read in a woman's magazine that the bigger the man's feet, the bigger his privates.

This piece of information was still in her mind when two days later a tramp came to the door with the biggest feet she had ever seen.

Quick as a flash, she invited him in and proceeded to wine and dine him before taking him up to bed.

The next day as he was leaving she shouted at him crossly, "Next time,
wear shoes that fit you."











Sunday, May 19, 2013
I live down under and approx. 10,000 miles away from Sparks in a straight line and 16,000 miles if you want to travel around corners .. I am Tasmanian; Tasmania being the island State under the continent of Australia. You ALL know where I live of course!!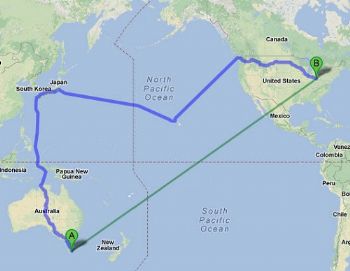 Just thought I'd share some of our wildlife with you. I hope you enjoy ...

First up (naturally) is the Tasmanian Devil. You have all seen the cartoon Taz who takes his animated form from our Tasmanian Devil.

Babies are cute, as all babies are cute.




A bit different from the adults though. Their jaws are so powerful, get your hand in the way and one bite and it's pulp. They also have an extremely scary night time howl. Alfred Hitchcock, eat your heart out!!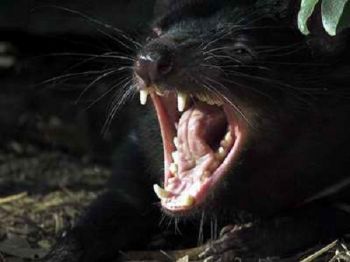 Here is the baby Platypus. Actually, I don't think platypuses are found in too many other places in Australia .. if any.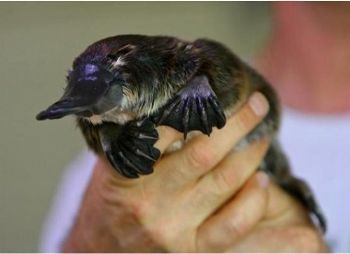 And here is an adult Platypus. They are strange little fresh water swimmers and extremely playful, yet private.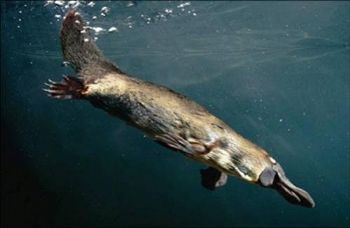 Of course, the wombat ...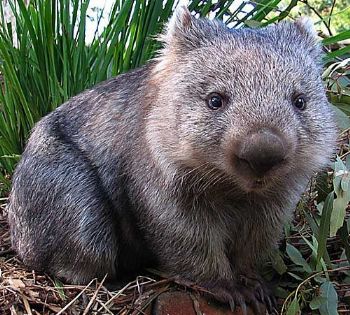 and the Eastern quoll.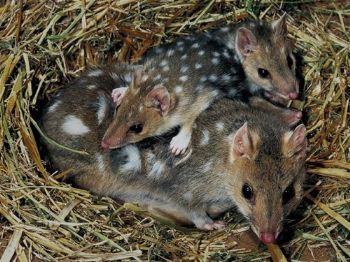 An echidna puggle is next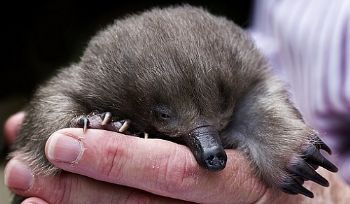 and of course then comes the adult echidna.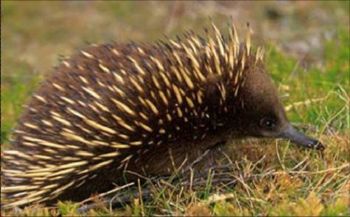 Kangaroo with Joey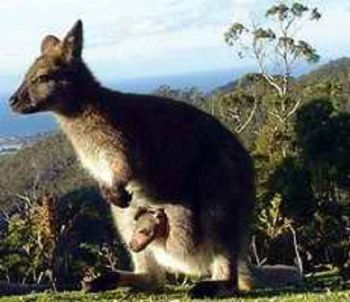 This bloke has saved these kangaroos from the floods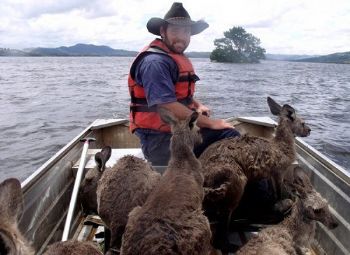 Here is our native possum that loves to ruin most of our gardens, lol..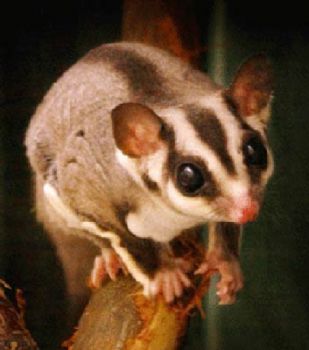 and then there's the bilbies. Easter bilbies are Aussies answer to the Easter bunny. We sell more chocolate bilbies at Easter time, then we sell Easter eggs.




Twin koalas are always lovely to cuddle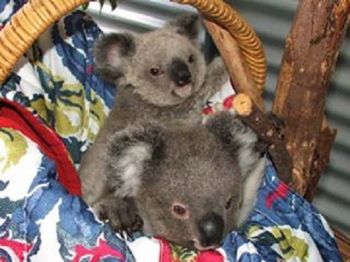 and the last of the Tasmanian wildlife is me of course, cuddling a koala.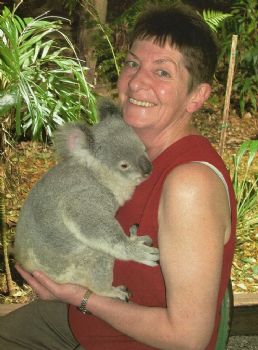 I hope you have enjoyed a bit of a look at some of Tasmania's wildlife.







Saturday, May 18, 2013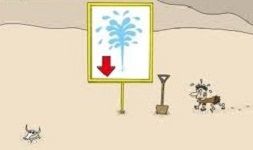 A fleeing Taliban, desperate for water, was plodding through the Afghan desert when he saw something far off in the distance. Hoping to find water, he hurried toward the mirage, only to find a little old Jewish man at a small stand, selling ties.

The Taliban asked, "Do you have water?"

The Jewish man replied, "I have no water. Would you like to buy a tie? They are only $5."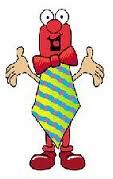 The Taliban shouted hysterically, "Idiot infidel! I do not need such an over-priced, western adornment - I spit on your ties. I need water!

"Sorry, I have none - just ties - pure silk - and only $5."

"Pahh! Allah curse you and your ties, I should wrap one around your scrawny neck and choke the life out of you but... I must conserve my energy and find water!"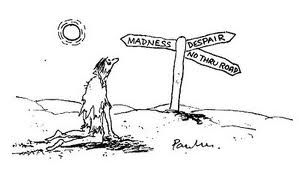 "Okay," said the old Jewish man, "It does not matter that you do not want to buy a tie from me OR that you hate me, threaten my life and call me infidel. I will show you that I am bigger than any of that. If you continue over that hill to the east for about two miles, you will find a restaurant. It has the finest food and all the ice cold water you need. Go in peace."

Cursing him, the desperate Taliban staggered away over the hill. Several hours later he crawled back, almost dead and gasped, "They won't let me in without a tie!"






Thank you John, for this one.







First Page
1
2
3
4
5
6
7
8
9
10
11
12
13
14
15
16
17
18
19
20
21
22
23
24
25
26
27
28
29
30
31
32
33
34
35
36
37
38
39
40
41
42 43 44 45 46 47 48 49 50 51 52 53 54 55 56 57 58 59 60 61 62 63 64 65 66 67 68 69 70 71 72 73 74 75 76 77 78 79 80 81 82 83 84 85 86 87 88 89 90 91 92 93 94 95 96 97 98 99 100 101 102 103 104 105 106 107 108 109 110 111 112 113 114 115 116 117 118 119 120 121 122 123 124 125 126 127 128 129 130 131 132 133 134 135 136 137 138 139 140 141 142 143 144 145 146 147 148 149 150 151 152 153 154 155 156 157 158 159 160 161 162 163 164 165 166 167 168 169 170 171 172 173 174 175 176 177 178 179 180 181 182 183 184 185 186 187 188 189 190 191 192 193 194 195 196 197 198 199 200 201 202 203 204 205 206 207 208 209 210 211 212 213 214 215 Last Page

Get An Email Alert Each Time MOTLEM Posts