| | |
| --- | --- |
| | MOSTMOM1's Recent Blog Entries |



Tuesday, June 26, 2012
Look what Audrey got in the mail from one of our SparkBuddies--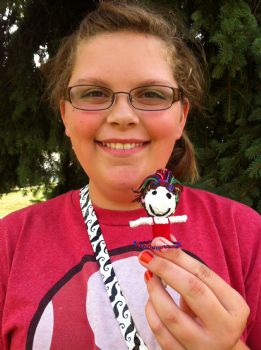 Two cute lil hoopers. (Note the mustache-themed strap that goes to the duct tape purse Audrey made. Clever girl.)

Some of you know that Audrey designed a hooper string doll for a contest. She came in second place. The top two vote getters were both 13 year olds, which we thought was pretty cool. There's still a slim chance that they'll make her doll, someday. But, in the meantime, a super sweet SP Buddy made a doll, based on Audrey's design. Isn't she the cutest?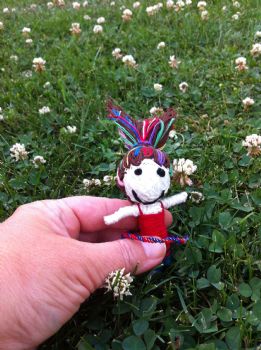 "Holly Hoops" See her little hoop? And ya gotta love the rainbow ponytail!

Thanks, THESUGARFAIRY!!! You totally made Audrey's week, mine too. SparkBuddies make the world a little bit smaller and a lot friendlier.

Speaking of buddies, I took Audrey and one of her best buds to the park yesterday and we shot a Seussical hoop video. I love teenagers who're still willing to do things like this. Of course, they're both in a production of Seussical this weekend, so you don't have to twist their arms too much to get them to ham it up. We had a blast. I hope to start editing tomorrow, so I can share our fun with y'all. They were playing around with the props after we finished and built this--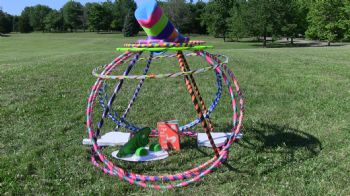 Seuss Approved Hoop Hut

Oh, and today is Day 450 of my exercise streak! I ran on the elliptical this morning and I have hoop class this evening. It's going to be an interesting class. We're all supposed to bring any hand percussion instruments we have and we're going to hoop and make music! I'm taking my cajon (the box drum you sit on and play--don't think I can hoop and drum at the same time...) some shakers and stuff. I love that my hoop instructor comes up with classes like this. You just never know what's around the corner; that's what makes it fun.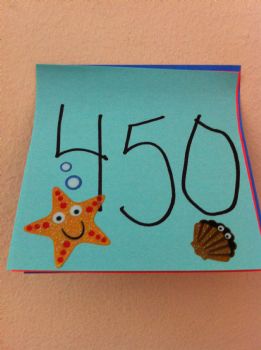 Spark ya later! (My SparkBuddy, Jodi sent me stickers for my post-its. Nice touch, don't you think?)






Saturday, June 23, 2012
Sometimes it takes me a little while to get into the swing of things. I do better if I whittle away at things, a bit at a time. That's the way it was with exercise. I started slow; now it's a nice, steady habit (Day 447 of the streak, yo). Right now, I'm working on getting a better grip on the food/nutrition part, because I'd like to get to my Wonder Woman goal this summer. I've been blogging about it--you know, share the process, share the progress.

I just finished the third week of planning menus, shopping lists, and tracking. Woo to my hoo. This is an epic achievement, I kid you not. The "plan on the weekend, shop on Monday" thing is working. And hubs has noticed the change in the budget too. I'm averaging about $7 a day per person, which is pretty good, in our book. Sometimes, there are extra kids around here too, so we stretch things even further. Overall, it's less than we were spending with the "wing it and run to the store every day" plan. So, that's a nice bonus.

Here's my next thing to work on--staying in range. I've noticed that I nibble more, now that I'm spending more time in the kitchen. Eating while cooking and then eating some more, is not the best plan. LOL. I've been at the high end, or a little over my range, tracking-wise. That's probably why the scale has moved up a little, rather than down, since I started this new phase. No need to freak out. I just need to tweak my system a little more. I can do that. So, this week, I'm going to stay the course, but focus on a few extra things. I'm going to plan lower calorie snacks and I'm going to chew gum while I'm cooking. I'm going to try tracking as much as I can, ahead of time, so I won't be surprised at the end of the day. Eventually, I'd like to stay towards the lower end of my range. I'm going to work my way down there.

Life is a learning process. That's what makes it so interesting. Hope you're having a Sparktacular weekend!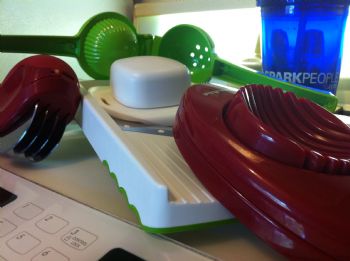 Now that I'm cooking more, I find myself picking up cool little slicey dicey kitchen gadgets at the store.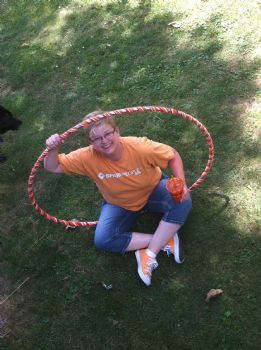 Putting this pic that Audrey took back up, because I think it looks like I'm magically floating in my hoop. Yeah, that's my new trick--hoop levitation. I'm a pro. I just noticed that Gunner photo bombed again. LOL






Wednesday, June 20, 2012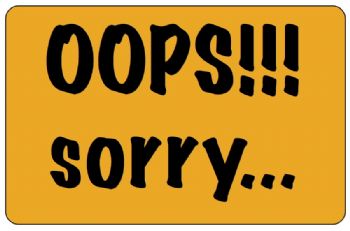 Hey guys, I got an email, saying that my blog from yesterday was reported, because it was asking for votes. Oops, sorry!! I've seen other blogs like that, didn't realize it wasn't okay. Sorry, SparkWorld. Didn't mean to break the rules. Anyway, I removed the blog. Strike it from your memories and hit the reset button for me, please?






I blame our hoop-crazed brains, or maybe it was those glow-in-the-dark bracelets...



It's all good.






Sunday, June 17, 2012

Once in a while, the Hula Hoop All Stars team does a video "challenge." It's not a contest or anything, just for fun. Someone picks a song and folks who want to participate, hoop to the song and then post a video. We're not supposed to look at anybody else's video, until we post our own. That way, everybody does exactly what was in their own noggin. You can waist hoop, spin fire, stand on your head and hoop with one foot, whatever. This is our latest hoop challenge video. I wanted to try something different from what we usually do. I wanted to try something artsy and pretty. Audrey was doubtful; I was hopeful. We started off artsy... But by the time we broke out the glow necklaces, strung Christmas lights on the dog, and kept running back and forth to charge the batteries for the LED hula hoop, we were back to spaz. Audrey said we can't help it; it's just who we are. I argue that we're creating a new genre, a fusion of artsy and spastic. Let's call it "spartsy." We had fun and I'm pretty sure that's the point.

In other news: I just completed Week Two of meal planning and tracking. I have planned and cooked meals for two solid weeks. Be on the lookout for flying pigs. This continues to be a shock and awe campaign for my family. I can't honestly say that I enjoy all the extra time in the kitchen, yet. But it's nice not being stressed over what we're going to have for dinner.

Another non-scale victory--I took Audrey and one of her best buds to King's Island Amusement Park this weekend. We opted out of passes this year and decided to have one, filled to the brim day, instead. We opened and closed the place, tromped all over and had a blast. My neck injury makes a lot of rides off-limits. (Also, the older I get, the more I feel like my head is going to explode.) So, for the most part, I'm the "hold all the stuff and wait at the ride exit" person. This used to make me sad. Not anymore. My new SparkBrain focuses on the cans and haves, rather than the other stuff. I enjoy seeing the people I'm with having fun; it genuinely makes me happy. And what better place to people watch? Plus, I can talk to other "waiters" and hey--I even finished a book I've been reading for a while. But guess what? On the few rides I was able to ride--I totally fit in the seat. Not "squeeze in and hope for the best" kind of fit, but comfortably, with plenty of room and everything. Just for fun, we hopped on the carousel and I wasn't afraid that the horse was going to fall over, or have to be put down or anything. It was great! Disney, here I come!

Here we are, after we finished a bank heist.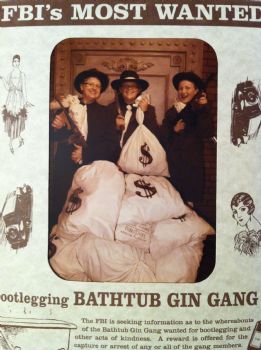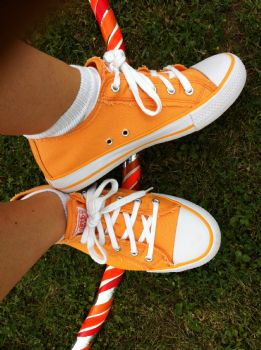 Check out my new $12 sneaks. Aren't they Sparky?







Friday, June 08, 2012
One of my awesome SparkBuddies sent me a surprise in the mail and I just had to show you. Thanks, Jodi!
While we were outside, I figured I'd show you a few things we're working on. We're hoping to finally tape the latest hoop challenge song this weekend and I'm practicing some new moves for it. I can pull off a chest roll some of the time now. I hardly ever smack myself in the face while attempting it. See how practice pays off? Ha ha! I also do a spastic one arm duck out. I just switched to doing this on a smaller hoop, so yeah, it's pretty spastic. I have one other really sweet move that I've been practicing, but I'm gonna wait til the next video to show you. The poi stuff is going well. I'm learning turns and I'm proud to say that I only whacked myself in the back three times today. Progress! Learning new things is so much FUN!
Update on the 9 Week Food Tracking/Planning Project:
WOOHOO!! I've planned and tracked every meal this week. And get this--it's Vacation Bible School week. We have to leave the house by 5:45 every evening, which means we have to eat an early dinner. This is the first VBS week we've ever managed to have home cooked meals every single day. I consider this either a Part The Red Sea Miracle or a Sign Of The Apocalypse. Either way, Week One is almost over and I'm feeling pretty good about it.
Have a Sparktacular weekend!!
Okay, this spoils the big "reveal" in the video, but I couldn't resist adding this pic that Audrey snapped.





First Page
1
2
3
4
5
6
7
8
9
10
11
12
13
14
15
16
17
18
19
20
21
22
23 24 25 26 27 28 29 30 31 32 33 34 35 36 37 38 39 40 41 42 Last Page

Get An Email Alert Each Time MOSTMOM1 Posts