| | |
| --- | --- |
| | MOSTMOM1's Recent Blog Entries |



Wednesday, December 14, 2011
Remember a couple of blogs ago, when I talked about our first hoop class and how it was like recess without the cooties? Well, after two weeks of freestyle hooping on our own, the teacher came back and we had our first, official class. It went from recess to gym class, except more fun than any gym class I ever had. My gym class memories mostly involve Ms. Hill waving her clipboard, blowing her whistle and hollering for us to "Climb that rope to the ceiling and ring the dang cowbell, ya can't come down til ya ring the dang cowbell!" (Texas in the 70's.)

Anyhoo, I said I'd report back, so if you're interested, here's what we did: We started by warming up and stretching with our hoops. Then we waist hooped in both directions and added some basic footwork. Audrey was dismayed to discover she could only hoop in one direction. She's gonna work on that. To bump up our heart rates even more, we started angle hooping and doing barrel rolls. Whew, I can only do a few of those at a time! Next, we divided into two groups and played a relay game. We had to hoop while doing walking lunges across the gym floor and lifting dumbbells at the same time, walking and carrying a ping pong ball on a spoon, and walking with a book on our head. Um, I just learned how to hoop and walk at the same time, y'all! But I did it and it was fun.

After all that, we started working on some tricks and techniques. I was dismayed to find I've been doing the Vortex the wrong way, but so happy that she helped me figure it out. This is where the in-person aspect really makes a difference. Everybody was working hard and encouraging each other at the same time. Drop a hoop or send it flying across the room? No big deal. Just pick it up and keep going. The teacher had something positive to say about every single person. Smiles all around. We worked on lifts, the Vortex, hip and knee hooping, and the beginnings of the three-beat chase weave. She started teaching Audrey a really cool step through the hoop move right at the end. We have so many new things to practice!

Finally, we did some cooldown stretches with the hoop. Then the basketball boys literally ran us off the court at 7:00 on the dot. We all hung around for a little bit, comparing hoops, getting advice and talking about what we're gonna do next week. Guess what? Next week, we're gonna crank up some Christmas music, do some twin and mini hooping, and SPIN SOCK POI! Do I really have to wait a week?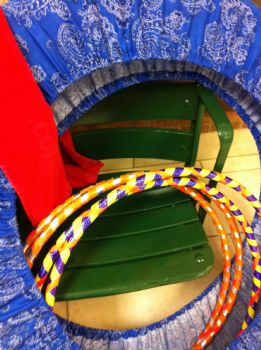 Hoops on the run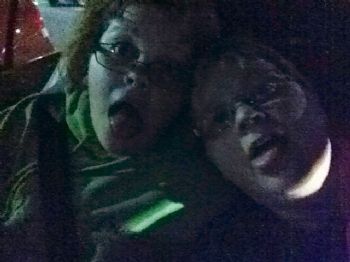 Tired hoopers with no flash, lol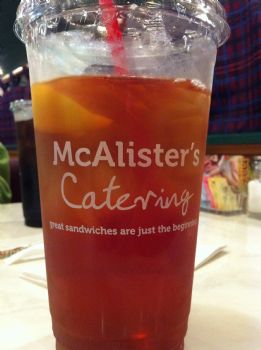 Treated myself to a giant, unsweetened iced tea afterwards



Just saw that Audrey put this w/my post-its this morning. Think I'll keep that kid. :)






Friday, December 09, 2011
Today is Day 250 of my exercise SparkStreak! WOOHOO!! I didnít do anything epic, like I did for my 200th day, just regular cardio and strength training. But Iím epically happy! Consistency has never been my companion, so it still amazes me that I could do anything for 250 days. Two Hundred and Fifty Days. Thou shalt do the happy dance. I wished I had one of those t-shirt cannons today. I wanted to run through our little town while shooting SparkPeople shirts at people. Can you imagine that? Sha-BAM! Day 250 and SparkPeople rocks! Sha-BAM! Day 250! Woohoo! Sha-BAM! Sorry, officer...

I know I keep preaching about the ten-minute thing, but it really is true, yíall. We donít have to be perfect; we donít have to be All or Nothing Girls/Guys. We can do ten, which will probably lead to more, but tenís a great place to start. We can keep chip, chip, chipping away at our bigger goals, ten minutes at a time. Next stop--Day 300!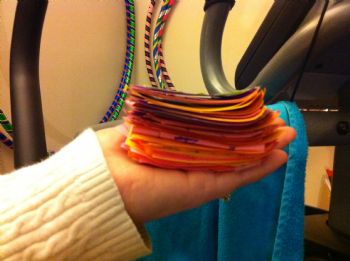 This is what a 250-day exercise streak looks like.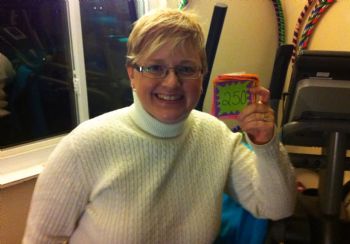 This is what a 250-day exercise streak feels like (note big cheesy grin, which happens to be 30 pounds lighter).








Tuesday, December 06, 2011

We made it into the official World Hoop Day video! Woohoo! The WHD chick received 41 videos and extended the song so every group could have a full eight counts. LOL. Look for us at 1:06.
The surfers are in it again, but I think my favorite is the guy who looks like he's somebody's dad or grandpa, boogieing at 2:45. hOOp on!






Saturday, December 03, 2011
I've been reluctant to set a hard and fast deadline for my ultimate weight loss goal. Mostly because that's the surest way to bring back All Or Nothing Girl, who, as you know from past blogs, has been banished (along with Saboteur Shelli) to the Lost Sector on the ruined planet Ryut. Setting a you-must-lose-this-amount-by-this-date goal is like Commissioner Gordon shining the Bat Signal over Gotham. Seriously. All Or Nothing Girl could swoop in and create utter chaos. So far, Slow And Steady SparkShelli (that's a lot of S's on my costume) has been able to use the Power of Woohoo to keep AON Girl at bay during the 5% Challenges. I work my program, lose what I lose and focus on woohoos. I don't usually make the 5%, but it works for me. It makes me a much happier, easier-to-be-around Sparker.

But now I'm compelled to set a date, because I have a specific reason. Wonder Woman is getting mouse ears. See, my ultimate goal is 165, legit size 12. I realize this is the starting point for some people. But for me, this is the size where I feel most like I could fly an invisible plane and go ninja with a boomerang tiara. If you look at my vision collage on my SparkPage, there's a pic of me holding up big pants. That's me at my Wonder Woman size/weight. I need to get there again, so I can do some of the other fun stuff on the collage. I need to be able to take a flying leap and jump through the little hole in the giant Zorb ball. I need to be able to hop into the inflatable kayak without worrying about it either exploding or dipping below the water line. You get the idea.

So yes, I want to be Wonder Woman again. Until now, I haven't felt rushed; I'll get there when I get there. But things have changed. Audrey and I are going to DisneyWorld with some very good friends this August. We're going to be their Ninja Powered Super Nannies and we can't wait. But here's the deal--they're a young, fit, energetic family, (Dad's a SparkDude) with three adorable, young children. The oldest is six and the youngest is a sweet little baby. Did I mention I have teenagers? It's been a long time since I took care of kids that age. I remember what's it like, though. The phrase "constant motion" comes to mind. Keeping track of my kids pretty much involves a lot of driving, texting and dealing with angst. You don't even have to get your heart rate up for that (unless you're in the passenger seat while my son is driving).

Don't get me wrong, I'm not worried about slowing everybody down. These people are framily (friends who feel like family). They wouldn't mind at all. No, my thing is-- I don't want to miss anything. I'm stoked about experiencing the Magic Kingdom with little kids. Mine were much older when we went and my husband and son just aren't Disney people. It wasn't their thing. It was like two Tiggers taking two Eeyores. Wasn't the best fit. But this framily likes to hit the ground running and I want to be right there with them. So, I need to get back to Wonder Woman in time to put on mouse ears. That's about 23 more pounds to lose by August, which should be totally doable, even Slow and Steady SparkShelli-style!


I'm gonna color this in as I progress. I already get to color in 30 lbs. Boo-yah!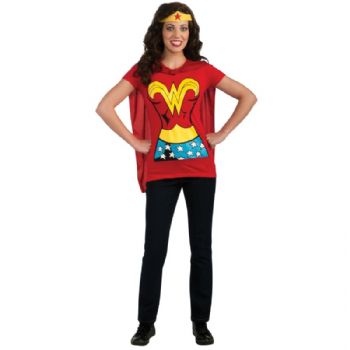 I should order this t-shirt and wear it around DisneyWorld. Bwahahaha!

Audrey wanted me to mention that Chubs and Pudding are now on Twitter (chubbsnpuddin) and Facebook (Chubbs and pudding fan club). Humor a rodent, wonít you? lol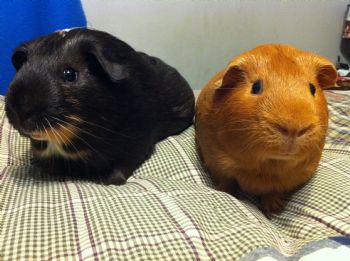 Pudding's on the left and Chubs is on the right. Follow da pigz, yo.






Friday, December 02, 2011
Hey guys, bear with me while I geek out a moment. The Godzilla-like audio delay on my video yesterday was making me nuts. I don't want to delete the first blog, I just want to post the video again in a slightly different format, to see if it works. Thanks for being my guinea pigs; you know how I love guinea pigs. :)
ORIGINAL BLOG (good grief Shelli, pull it together) :)
I finally got a chance to report back from my first hoop class. We had SO much fun! I took Audrey, her BFF (Emily) and we met one of my friends and her DD there. Turns out, they cancelled the class at the last minute because the teacher was gone. But all the regular hoopers stayed to hoop, just for fun. The class was a little slice of people pie--all shapes, sizes and different ages. We took our own hoops, (see vlog) but there were plenty there. Somebody plugged in an iPod, cranked up the music and everybody started hooping. There were all different skill levels and everybody was sharing tips and tricks. Hoops were spinning and flying through the air; everybody was laughing and smiling. There was a ton of energy in the room. My friend had never hooped before, but she had a blast. (She ordered her first hoop when she got home.) I was finally able to ask an experienced hooper for help on things that have been stumping me and I was able to share a few tricks too. YouTube tutorials are great, but in-person help makes such a huge difference. Next week is another freestyle class and then the teacher will be back. You can bet I'll be there.
When I got home that night, I thought about what made that evening so much fun. I mean, we were in a gym, sweating up a storm. It was a serious cardio workout. Yet, they had to run us out of there; nobody was ready to stop. That's not normally how I feel about exercise. And then it hit me--when was the last time I was with a group of adults, just to play? No agenda, no competition, no pressure--just pure, joyful play. That's rare! It was like recess, only better, because nobody had cooties. :)
PS: Thanks DAIMERE, for teaching me those behind the back passes. They're fun!



First Page
1
2
3
4
5
6
7
8
9
10
11
12
13
14
15
16
17
18
19
20
21
22
23
24
25
26
27
28
29
30 31 32 33 34 35 36 37 38 39 40 Last Page

Get An Email Alert Each Time MOSTMOM1 Posts