| | |
| --- | --- |
| | MOONBIRD's Recent Blog Entries |


Sunday, May 05, 2013
I haven't had an actual binge in a while. There were times recently when I definitely ate too much, but it wasn't completely out of control. Well, last night and today, I binge ate.

When I am doing it, I really feel like I can't stop. I've noticed that it tends to happen during times when I feel completely worried, stressed, and overwhelmed. I've felt like that a lot this week, and now I am in a depression. I try really hard not to be sad, but no matter what I do it doesn't go away.

Then I start to eat thinking I'll feel better with just a little something, and before I know it, I have lost control. Last night I ate many pudding cups, I don't even know how many...5, maybe 6. I ate a bag of popcorn, the whole damn bag. I ate a muffin, and had 5 glasses of wine, so I also got drunk. No, I am not an alcoholic. I rarely drink, but last night I just didn't care.

Today I did ok until the kids went to bed, and then I ate half a pan of brownies. I feel like total crap now.

The reason I am writing about this--when I could just pretend it never happened-- is that I want everyone to know I am not perfect, and I don't pretend to be. I also want to have some accountability so I don't keep doing this.

Whenever this happens, I feel like a complete failure because I have lost control. I feel like I am letting everyone down who has looked to me for inspiration. I contemplated not saying anything, but I feel like being honest is the right thing to do.

I'm going to make tomorrow a better day. Even if I am still feeling depressed, I will make good food choices and remind myself that numbing myself with food only makes me feel worse after I'm done eating.

I read Runs for Cookies, and coincidentally she binge ate this weekend. After reading her blog tonight, it made me want to write my own.





Sunday, April 28, 2013
I just wanted to tell everyone here how grateful I am to have such kind people support me. Reading all the comments you've left on my blogs, goodies, or page makes me cry (in a good way!). So, thank you all for taking the time to read about me and comment.

If the things I share can help people feel motivated, inspired, or just cheer up their day, then that makes me happy. A large part of my happiness has always come in helping other people where I can. Along this journey, I've also learned that in doing that, I have to remember to help and take care of myself. That balance is what has changed my life. If I am not well, I can't take the best care of my family, which is the most important thing I do each day.

So, thanks again for your continuing support. I hope you all have a wonderful day!












Wednesday, April 24, 2013
Three years ago today, I officially joined Sparkpeople. For so long I'd been struggling to figure out a way to lose weight that would work for me. On a message board I frequented, I'd read about Sparkpeople, but never checked it out, just assuming it was another thing I'd fail at. One day I was on the computer and decided to visit the site, and I am so glad I did, because it changed my life.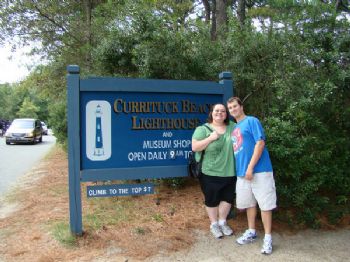 Before losing weight, I was always way heavier than my husband. For the last 8-9 months, I finally weigh less than him.

Sparkpeople gave me all the information, motivation, and inspiration I needed to change. I could track my food and exercise for free, read inspirational stories from other members, workout to the free videos, and get support from people who knew what it felt like to be overweight. There was no judgement. I didn't have to go sit at meetings and be weighed in, or spend any money.

When I read The Spark, it completely changed how I felt about losing weight, and motivated me to change. For so long I felt like I had to be perfect to lose weight. I thought I needed to eat perfectly, exercise all the time, and could never eat sweets again. Before Sparkpeople, I never believed in myself. Seeing that other real people did lose weight--lots of weight--it made me realize it was possible for me also. I just felt down to my core that this time was different, and just a few weeks into tracking my food and making some progress, I knew I'd never go back.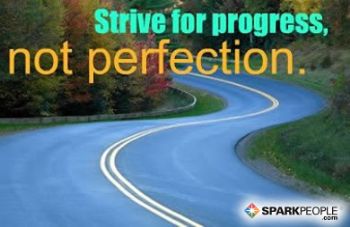 Yes!

No matter how much I love Sparkpeople, the truth is that weight loss is hard, and no one can do it for you. They can give you all the tools, but you have to be willing to do the work and commit to being healthier. Your desire for health has to be stronger than your desire to keep your unhealthy habits, and until it is, it will be difficult to change. Looking back, I don't know that I would have ever lost the weight I have, if I hadn't found Sparkpeople. Yes, there are other sites online where you can track your food, but Sparkpeople is different for me. I loved the messageboards, the recipes, and free workout videos. When I first started out, I was very heavy and going to a gym intimidated me, plus there wasn't one near me that was affordable.

Every day I am thankful that I found Sparkpeople, and I am thankful for the friends I've made who take time to comment on my page or blogs, and who are just there for me when I am having a hard time. I feel like the people there really care, and support is so important when you are trying to lose weight and change your life. Sometimes all it takes are the words from a kind person to make you realize you are worth it.

In 3 years, my weight has continued to go down. I've accomplished more than I ever thought possible.

My weight 3 years ago was 325 pounds. I am now 172 pounds, so I've lost 153 pounds.
I was a size 28 and wore a 3 or 4x, now I'm a size 12 and wear a Large.
My cholesterol was high, my triglycerides were high, I had a fatty liver and borderline high blood pressure. All of that has been reversed by eating healthy and exercising.
I used to feel tired walking a mile and wondered how I'd ever improve, and now I run regularly. I have even run a half marathon (13.1 miles) and my PR for a 5k (3.10 miles) is 29:58.
My BMI used to be 54.1, which is considered super morbidly obese. Now it's 28.6, and in the overweight category. Once I lose about 22 more pounds, I will be a "normal" weight for the first time in my entire life (well, since toddlerhood maybe).
I've lost about 47% of my body weight!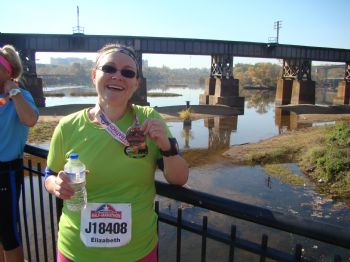 After I finished my first half marathon 11-10-12 2:23:33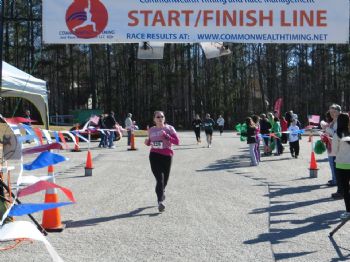 Finishing my best 5k ever in 29:58..3-9-13

A few years ago I never imagined I'd be where I am now. I'd always defined myself as a fat person, and it seemed everyone else did, too. For a long time I let what other people thought of me be more important than what I thought about myself. It's sad because I really believed I was destined to be obese forever. There were a lot of things I missed out on in my life, and time is gone that I can never get back. That will never happen again. I will continue to be healthy. Your health is so important, and I will never take mine for granted again.




My progression..325, 263, 230, 204, 182, 174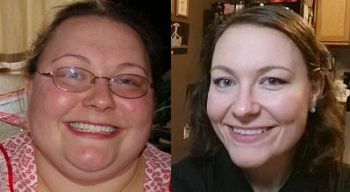 150 pounds lost face comparison

If you want some daily motivation and support, please visit my facebook page, From Fat to Fit, which I update as often as I can. You can do it, too! Don't give up.

Edited to add some people have told me the link doesn't work to my facebook page, not sure why...but if you go to Facebook and Type From Fat to Fit in the search box, it should come up.

If you want to see some of these pictures larger, you can visit my blogger blog The Singing Bird.





Monday, April 22, 2013
Tonight I went to a Run for Boston at our local running store, Lucky Foot. (They took some photos there and I am in a few of them, although it's hard to see me). When I found out about it, I thought it would be great to do, and since it was in the evening Jeff could stay with the kids. My son (who is becoming my regular little running buddy) wanted to come with me though, so of course I wanted him to.

Earlier today I was having kind of a rough time. For whatever reason this morning I started to feel very anxious. Sometimes I get like this and nothing makes me calm down. That is also when I have the urge to just eat and eat. I haven't had a binge in a really long time, and I could just feel one coming on. I kept snacking, and even though I ate a little more snacks than I should have today, it didn't turn into a binge, and my calories for the day came out ok, although slightly over. I tried doing things, like organizing coupons and paperwork, just to be busy, and I was still feeling like I would come unglued, so I took a xanax. I have a prescription, but don't take it very often unless I feel I really need it, and today I did.

By the time the kids got home from school, I was feeling better. The xanax makes me tired, so I was feeling sluggish. We left right before 6 to get there because there was a huge traffic back up and I didn't know how it would affect things. It was fine getting there, and we got there early and got our bibs. I didn't even know they were gonna have those, so that was cool. The bottom of it says, "Runners United to Remember."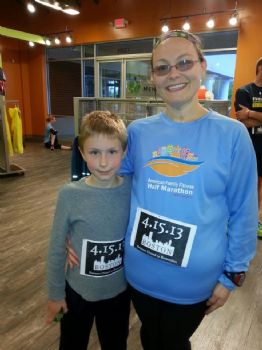 After we ran

The whole time beforehand Aidan kept saying, "Don't leave me Mommy." I assured him I wouldn't. We were to run for 26 minutes, in a loop around where the store is. At first he was near me, but soon he was getting up ahead pretty far in front of me. That is what he normally does, and then tires out and needs to walk, but tonight he never slowed down! I couldn't believe it. I felt like I was dragging, even though I managed to keep under a 10 minute mile pace. My legs were just sore from skating yesterday and all the running I've done in the last week, too, not to mention the xanax. We'd done 3 laps around and were close to 26 minutes, so we turned around to go back to the store. When I stopped my watch at 26 minutes, it said I'd gone 2.62 miles. Is that crazy or what?

I enjoyed the run, because I got to run next to one of my friends who I hadn't seen in a while. She's been running for years and is really good and going to train for her first marathon this year. She's done a lot of half marathons and is the main person who has encouraged me to run and in the beginning gave me a lot of advice.

The people at these events, runners and walkers, are always so awesome. When I first started running I felt like I'd never fit in. I was slow and fat, and even though I am not super fast now or thin, for me it's fast and I've improved a lot. I've learned it doesn't really matter how slow or fast you are, it's just being involved and doing it that matters, and people are always so supportive of you. It felt good to come together to support everyone affected by the tragedy in Boston one week ago.

I pre-ordered a shirt too, which I am excited to get and proudly wear when I run. I'm also so proud of Aidan. It's like he was born to run. At the end he was red-faced and said, "I can't breathe." He pushed himself pretty hard and I told him there was no need to do that because it wasn't a race, but I think he just wants to impress me. I told him I was proud of him just for doing it in the first place.

Tomorrow is probably going to be a rest day for me. My legs are sore from all the running the last week. I might go for a walk though to loosen them up. There is a lot going on tomorrow. I've got to go to the school to drop off fruit for an event tomorrow night and go to my daughter's book fair, and then tomorrow night is the event my son's class is doing.

Were there any Boston events where you live? So far I've done 17.45 miles for Boston in the last week!





Friday, April 19, 2013
When you hear the word diet, you often think of eating tasteless food and practically starving yourself. You may think your lunch can only consist of celery sticks and water or a grapefruit for breakfast. Maybe those diet programs, vitamins or shakes you see on TV come to mind. The thought of a diet makes you depressed. All you think of is what you can't eat, and you suddenly want to do nothing but eat junk.

People ask me all the time, "Can you eat that on your diet?" "How long have you been on your diet?" Or they say, "I can't go on a diet. I just like to eat too much."

Let me explain myself. I am not on a diet! I have not starved myself to lose weight. There have been no diet pills, special shakes, meals that are delivered in packages to my door, sprinkling my food with a powder so I eat less, or other gimmicks. The "secret" to how I've lost weight is that I started counting calories, making better food choices and exercising regularly.

That's it! Yes, losing weight and maintaining that weight loss is a complex issue. You have to want it and be willing to work toward it each day, but those are the basics. You must burn off excess calories, which are stored as fat, in order to lose weight.

There are many ways to go about this and I think you have to figure out what works for you. I don't have special dietary needs, so I haven't gone low carb, I can have sugar, and I didn't have restrictions as far as working out. So, what worked for me may not be the exact thing that will work for you, but it still boils down to the fact that you can't eat more calories than you burn, or you'll put on weight. If you work out several days a week you do have a little more wiggle room as far as eating. Working out still isn't a license to eat whatever you want and however much you want. There is a saying that goes, "You can't out train a bad diet." That's very true.

So, when I say my "diet" consists of overall healthy eating, diet is just the term I use to refer to what my overall food intake is like. It's not what many people think of, which is "diet: strictly limiting what you eat until you get to your goal weight." There is a reason people who constantly go on diets do not always succeed in losing weight and keeping it off; they quit their diet, start eating like they did previously, and gain the weight back. They never really changed their habits. This is exactly what I did my WHOLE life before 2010, and that is why I never kept any weight off that I did lose. I was on diets as early as 3rd and 4th grade.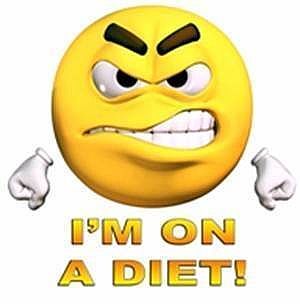 I think anyone who has dieted can relate to this!

What I aimed to do was to be healthier. I have always liked a variety of food and was the type of person who cooked decent dinners with some veggies, but then after my kids went to bed I'd eat junk, like a pint of ice cream or a bunch of cookies. Plus, I chugged soda all day long. Food is something I used when anxious, and I knew I needed to figure out a way to stop that. Sometimes I still do it, but it's eons from where it was before.

At first, I just started eating what I normally ate, but tracking the calories. This was eye-opening, because although I knew I ate too much (and obviously was not exercising enough) I didn't realize how many calories I was consuming. I was drinking over 600 calories a day in soda! No wonder I was so overweight. That is one of the first things I did--cut out soda. After a few weeks I didn't crave it anymore. I started to drink more water. Soda is one of the few things I have basically eliminated. Every now and then I get a craving for one, and I have a few sips and don't even want it. I used to LOVE sweet tea, and just the other day my husband had one, and I was out of my drink and took a sip of his. It tasted so gross to me. Your body really does adjust to eating healthier, so you don't need things as sweet. When I would hear people say they started to crave mostly healthy things, I thought they were full of it. Now I know the truth. I crave broccoli and apples, or other healthy things. It's not hard for me to eat healthy, because most "junk" food doesn't appeal to me as much as it did before.

Over the last 3 years I've tried a wider variety of foods, and I've made sure to eat healthy as much as possible. When you decide to change your life and better your health, weight loss will come. I feel like people who are only focused on rapid weight loss and not their overall health are often the ones who will gain weight back. Losing weight to look cute in a bikini is different than losing weight to save your life. Yes, we all want to be happy with how we look, but if that's all you're focused on, when your event (wedding, summer, reunion) is over, you will put back on the weight.

I was over 300 pounds and tired and I ached. Sometimes I'd feel pains and worry I would have a heart attack or something. That is no way to live! I wanted to be healthy for my family, and I decided that I would figure out how. I didn't know what to do, and Sparkpeople was a lifesaver for me. If you haven't read The Spark, I'd highly recommend it. It really helped start me on my journey to better health. Once you believe it's possible, you can do it.

Eating healthy is not a punishment, it's loving yourself. You have to take care of yourself, and if you don't have your health, what do you really have? Jillian Michaels says that your health is the foundation on which the rest of your life is built. That is so true. I know now how great I feel from eating healthy food. It doesn't mean I'll never eat a cheeseburger or piece of cake again. It just means that I am eating with moderation. I fully believe in the sentiment that you are what you eat. My health has been completely transformed from eating healthy. I had high cholesterol, high triglycerides, a fatty liver and borderline high blood pressure. My ankles, knees and back started to hurt all the time. Some days I felt like I was in a perpetual fog. I was existing, but not really living and enjoying my life. All of that has been fixed through nutrition and exercise. I know it works because I have experienced it.

Now that I am healthy, I am happier than I've ever been. Losing weight isn't going to make everything in your life magically better. However, it did help fix a lot of things in my life. I often went to bed feeling guilty because I couldn't do certain things with my kids. My son would want me to go down the slides with him at the park, and I couldn't fit. I was tired and didn't feel good a lot of the time, and when you feel sick, it depresses you. So, in those ways I am much happier. I go to bed now knowing I am doing what I need to do in order to be healthy. I know my kids are learning how to be healthy. When I take good care of myself, I can take better care of my kids and husband.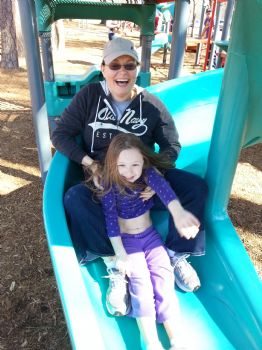 Now I can slide with my kids, ride bikes, do the swings. There is nothing off limits.

If you are just starting out and have a long way to go, don't despair. It is going to take a while if you've got a lot of weight to lose. That is ok. It is not a race to lose X amount of pounds by a certain date. Changing your habits and lifestyle is a process that takes time. After 3 years I am still learning ways to be healthier and am by no means perfect.



First Page
1
2
3
4 5 6 7 8 9 10 11 12 13 14 15 16 17 18 19 20 21 22 23 24 25 26 27 Last Page

Get An Email Alert Each Time MOONBIRD Posts