| | |
| --- | --- |
| | MOMMA_BEAR_69's Recent Blog Entries |


Sunday, March 18, 2012
I am not sure where to begin this blog but have to say WHAT A DAY!!!

Got up early to get my exercises done and an early shower. As I was checking in my case to make sure I had everything I needed to take to the Cleveland Kidney Clinic, I realized that I was missing the renal scan from December 21. After deciding that we had time to go to Morgantown, WV to pick up a copy of it, out the door we went (second trip there in two days). Needing to do this sent us half an hour directly south...the opposite direction of Cleveland. Ken dropped me off at the front door (never do this but wanted to save time) and within fifteen minutes I had the CD in hand. Per our arrangement, I called his cell phone to ask him where he was parked as I started walking, looking for his white ranger pickup. The call went directly to his voice mail not once but repeatedly. I keep walking across the front of the parking lot as I was dialing searching for him. I walked the entire length of that parking lot three times, back and forth, etc., calling him and looking down each row or parked vehicles looking for Ken's white truck. I saw many white trucks but not his. After an extra 15-20 minutes, his phone finally rang twice. YEAH to not going to voice mail!!! I knew at that point, he had his phone turned on and would answer. In the meantime I was beside myself knowing we were on a time schedule. I was also thankful for my daily walking as I walked at least a mile and a half searching for the truck. I asked him where he was parked and he told me...I still couldn't find him. He could see me though from where he was parked and told me to stay right there, he would come and pick me up. I keep watching for him without seeing his truck. Not that hard to pick out his ranger...I can usually spot it almost a mile away. lol I called him back to see what was taking him so long...traffic was heavy but really??? He told me to turn around, he was coming right toward me. I did and still couldn't find him. He said, "Helen, I am the red car right in front of you. Just walk across the street and get in." Imagine my response when I realized that while I had been searching for his truck, we were actually in my bright candy apple red car. I laughed all the time I was telling him what I had done. He couldn't believe it. We never take my car when we are together locally because he is a smoker and I don't let anyone smoke in my car!!! We only take my car when we go to Philadelphia, and he gets out of the car if he has to indulge. So glad he is trying to quit!!! However, this still makes me laugh even as I am typing.

We made it to the Cleveland Clinic with about half an hour to spare. So glad that we were both raised not far from Cleveland and Ken had lived there as an adult so it was easy to find our way. I had also "googled" the trip and printed the directions on Thursday...just in case...which was good as the GPS wasn't working. I must need to replace a fuse in the car which I will try to get done tomorrow.

We finally found the "Q" building with the help of a policeman and rather than search for a place to park, we used valet parking. Again, great choice! Into the hospital and into the elevator to go to the seventh floor, per the instructions I had been given. However that elevator only went to the sixth floor. Not a problem, got off and took the elevators that went to the seventh floor. But then we were on the seventh floor in the wrong building. Stopped at information and they gave us directions to the elevators we wanted. We were in such a maze because of the layout of the hospital and different elevators opened in different buildings. When we finally found the elevators we wanted, we were back beside the doors we originally entered. Due to the sign being 30 feet ahead of where we needed to turn, we had missed the left hand turn for the elevators to the 7th floor of the "Q" building and gotten into the next set of elevators. We made it to the Kidney Clinic with three minutes to spare. YEAH for so much more walking around the hallways! lol

I was amazed to see that the usual questionaire of family and personal history was done on a computer touch pad. Just touch with the pen and touch "next." This took less than three minutes and sure beat handwriting out all the answers. The information was immediately in their computer system. Within five minutes of returning the touch pad, I was called back and getting blood pressure, urine specimen, etc. completed and waiting for the doctor. A nurse and PA came in and went over everything first. The PA took my scans and reports back to the doctor. This was all done so efficiently that it was unbelievable. In less than half an hour I was talking with the nephrologist. He had already checked over everything and explained what he saw and what he was looking for. He sat down and drew a picture of what was happening with my kidney, etc. and what should have been happening. He really didn't have all the answers for me yet because the renal scan that we had gone to Morgantown for didn't go low enough to see what was happening in the bottom of ureter. The tests that have been done so far did not answer his questions. Because the ureter is enlarged, he feels that there is blockage there and it needs to be removed. He needs to do further testing to see exactly what is going on. Because it was so late when we left there, the scheduling department will call me on Monday to set up appointments for Video Urodynamics with EMG, Cysto Panendo and NM Renal MAG3 Diuretic. He will try to schedule these test all on the same day. He feels that this kidney is working 33% and is not non-functioning or atrophied as I have been told several times in the past. Based on the results of these tests, if he finds a blockage and feels surgery is in my best interest to maintain the function this kidney currently has that is what I will do. I have finally found a doctor that is knowledgeable and is willing to explain everything to me and do what needs to be done to solve this problem. Praise God for answered prayers!!!

As we were leaving the hospital I told Ken I needed a make a pit stop and get some water to drink. So he stopped at a fast food restaurant which took about five minutes. The traffic light was red as we were leaving the parking lot. When it turned green, Ken pulled out onto the main street and immediately stopped at another red light. BAM!!! My head slammed back and into the medal strip between the side windows. We were just hit by a Chevy Avalanche...a monster compared to my Ford Focus. After talking with the police department and with the car being drivable, Ken parked in the fast food restaurant parking lot. The gentleman that hit us was screaming and acting like a mad man. He was yelling at Ken for stopping at the red light. He said that that light did not mean that we were supposed to stop there and that it wasn't our traffic light. Now my head was really hurting but I know that if you come upon a red traffic light on the road you are traveling, you are supposed to stop. I was surprised at the actions of this man. We had six Cleveland Clinic policemen there immediately. They finally put handcuffs on the unruly driver and put him in a patrol car where he proceeded to kick and yell. They finally got him back out of the car before he broke out a window or worse. I have never seen anyone act like this. I was amazed to find out later that he had his 4 year old daughter with him. The EMS and fire departments came and they wanted to take us to the hospital. Ken said no, we would go to the hospital when we got home. After taking pictures and exchanging information, we were told that we had to go to the Cleveland City Police Station and fill out a written report because both vehicles were drivable. To make a longer story short, we did that. Because the policeman was confused with the intersection and the way the man was acting, he pulled up a picture of the intersection on his computer. He then proceeded to tell the man that yes there were two traffic signals involved and yes you had to stop at both of them if they were red. The guy was still so upset and kept saying that Ken was wrong. If Ken had not stopped at the red light, he would never have hit us. ARE YOU KIDDING ME???!!! Anyway the policeman finally told him that any time you rearend hit another vehicle, you are at fault not the driver in front of you. It should be interesting to see how this plays out. Police report won't be available for ten days.

Anyway when we almost home, Ken did drive to the hospital and we went to the E.R. at 11:15 pm to get checked out. After an MRI of my head and Ken's x-rays, we were released at 5 am. We both have severe whiplash and were given pain medication and anti-inflammatory medication with instructions on what to do for whiplash. What a crazy day!!!

Praise God for the beautiful weather we had while traveling and finding a doctor that is knowledgeable and willing to help me, that although the back of my car is smashed and broken, it can be fixed, and we were okay and not severely injured. Not matter what, it could have been worse. Thank you, God, for watching over us.

May God bless you with a wonderful week of good health, food to grace your table, money to pay your bills, time to smile and be nice to at least one person each day, and time to accomplish everything you want to do as well as time to rest, relax and sleep.
Blessings, love and hugs,
Helen

POSITIVES ALWAYS:
GOD
FAITH
HOPE
LOVE
FREEDOM
PRAYERS and PRAYER WARRIORS
BLESSINGS AND ANSWERED PRAYERS
SMILES and HUGS
ACCEPTANCE
Thankful for each new day that I am given!!!
The choice and freedom to try...
Our armed forces and all who are protecting us and our freedom
Doing at least one special thing each day for others and myself
My spark friends, family and all who keep me in their prayers
Beautiful weather
Super doctors at The Cleveland Kidney Clinic
So glad the little girl was not hurt in the wreck
My car is fixable
Ken and I are basically okay
Unexpected twists and turns in our lives
Too many positives and blessings to list them all here...Praise the Lord!!!





Thursday, March 15, 2012
My dear Lady Mary (WOWEETOO), this blog is for you. Numbers are very important in the life of someone who is diabetic and who also has chronic kidney disease, hydronephrosis with uncontrolled hypertension. When I was hospitalized several months ago with extremely high potassium levels, the doctor decided this was due to medications I was taking. Therefore they took me off my blood pressure medications...medications they insisted I needed as my blood pressure issues are caused by the kidneys not functioning properly. They are trying new medications and walking. I usually walk for at least two hours a day as that is supposed to help lower the blood pressure as well as help control the diabetes. I am currently on six different meds which is subject to change at any time...take away one, add two or three. Amazing. Since then my blood pressure has been running extremely high...most days it is running from 205/72 down to 194/68. My systolic number has not been below 188 for the past four to six weeks although my diastolic number is almost always below 80. The day I had my cystoscopy I was sent home from the hospital with a blood pressure reading of 210/92. When I questioned it, they told me not to worry about it unless I had a very severe headache or got extremely dizzy. I dropped off copies of these last tests yesterday to my regular medical doctor as she had not received them yet.
The walking is working great for my diabetes as my A1C was 6.0 but not so much for my blood pressure.

My numbers from my blood work on 2/29/12 were:
Actual ........ Normal Ranges
A1C = 6.0 ........ 4.0-6.0
Calcium = 8.6 ... 8.4-10.4
BUN = 54 ........ 10-26
NA = 134 ........ 136-144
K = 5.1 ............ 3.5-5.5
CO2 = 18 ........ 24-34
CRE = 1.8 ....... 0.4-1.0
eGFR - Non-Afr. American = 21 ........ > 60
eGFR - African American = 24 .......... > 60
Total Protein-24Hr. Urine = 3647 ........ 50-100

Numbers are very important, but it appears that I am the only one concerned about them. The new nephrologist and urologist I went to set up my next appointments for six months from now. Really???

Anyway I feel it is in my best interest to get another opinion so I called the Cleveland Kidney Clinic yesterday and they scheduled me for tomorrow afternoon. You can bet I have everything ready for my appointment with neuphrology there tomorrow. Praying that I get some answers. I am actually beyond caring what the problem is...I just want it fixed!!!

May God bless you with a wonderful week of good health, food to grace your table, money to pay your bills, time to smile and be nice to at least one person each day, and time to accomplish everything you want to do as well as time to rest, relax and sleep.
Blessings, love and hugs,
Helen

POSITIVES ALWAYS:
GOD
FAITH
HOPE
LOVE
FREEDOM
PRAYERS and PRAYER WARRIORS
BLESSINGS AND ANSWERED PRAYERS
SMILES and HUGS
ACCEPTANCE
Thankful for each new day that I am given!!!
The choice and freedom to try...
Our armed forces and all who are protecting us and our freedom
Doing at least one special thing each day for others and myself
Unexpected twists and turns in our lives
Too many positives and blessings to list them all here...Praise the Lord!!!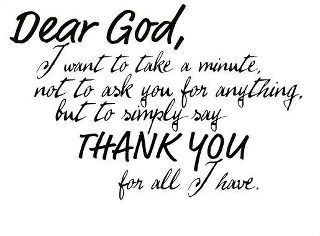 Wednesday, March 14, 2012
I just wanted to share what may well be Jo's final posting on The Caring Bridge for her husband Dennis. God has surely blessed this family in many ways...especially with a very strong faith. Her writing speaks for itself.
Helen


Tuesday, March 13, 2012 9:42 PM, EDT

Hi Everyone,

I am not sure if any of you will read this, but I couldn't end it with "the arrangements"!

The calling hours and service were wonderful! The kids and I hope those of you that were there thought so as well.

We have our sad times, yes but overall we are ok. Way back when this whole journey started, I had to work hard and listen hard as I talked to God about what was going to be happening in our lives. At that time, I made my peace with whatever the outcome was to be. Then, this past summer, things were looking good! We had a good summer! Then this fall, things changed again. I had to work hard, listen hard and make my peace again. There was a difference this time, as much as Den was able, with all of the love and lessons from you all and family, I believe Den made his peace as well. Looking back, talking to all our kids, we believe he KNEW his time on earth was about over. Different things he said and did. We all kind of knew to be honest, but we didn't expect THIS SOON>>> it truly was a shock.

We are grateful for the time we have had with Den, and we are thankful that he passed as peaceful as possible. Den would have STOPPED AT NOTHING, GONE TO HELL AND BACK THE LIKES YOU HAVE NEVER SEEN TO not leave us! So, for that reason alone, I thank God for taking him home.

Please think back sometimes on this journey and how we all felt. We all felt connected not only to each other but to the good Lord above. Pay it forward as the saying goes.

Tho Den is not walking this earth, he is with us all, call on him, he will be there.

The miracles are not done my friends! We didn't get the miracle we expected but there have been miracles along this journey and will continue to be miracles if we believe, ask and look.

Love you all,

Mrs. Dennis Patrick Doris........and damn proud of it!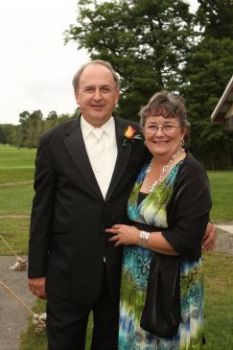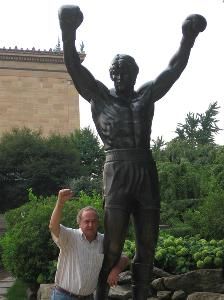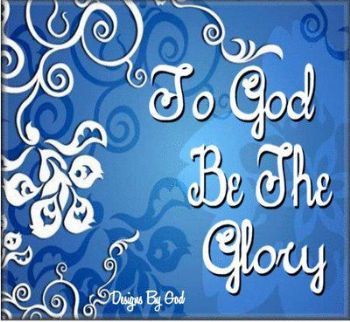 MY VERY SPECIAL NOTE TO JO:

Again, Jo, you continue to inspire. I just have to say that you have been a miracle also. Not only have you shared your and Den's journey on The Caring Bridge, both the good and the bad...you have also been a pillar of strength and inspiration for so very many others fighting the good fight at The CTCA and at home. We are very blessed that you are part of our lives. You and Den will forever be in our hearts and our thoughts.
You have your very own angel watching over you now. McKenzie (our 8 year old) tells me that when you look at the sky every night that shiniest star you see will be Den watching over you through the night.
Our thoughts and prayers will be with you and your family always. May God continue to bless you and yours.
Blessings, love and hugs,
Helen





Saturday, March 10, 2012
I saw this today and wanted each of you to know that I feel it applies to everyone I have met on my journey to a healthier me.


Dear Lord,

As I thank you for the gift of life, I also thank you for the gift of the wonderful people I have met along this journey. Some of them inspire me, stretch me, challenge me, love me and encourage me. All of them helped me to realize how meaningful and beautiful my life is. I love them so much. Bless them, Lord, with good health, security, wealth, success, peace and joy. Grant their prayers too.

Amen.







Tuesday, March 06, 2012
Monday, March 5, 2012 11:12 PM, EST

Hello my dear friends,

This has been an amazing journey hasn't it? So many ups and so many downs and so many hidden or unexpected miracles! We have all grown as humans and friends and in my opinion, all because a wonderful man was diagnosed with Cancer. He has said many times he has learned so much thru all of this and I SAY he and our whole family has learned and have been a part of and maybe even shown the way to some, to a way bigger way of life than we had ever thought to experience. I am so proud of us all, you all included!

Our dear, dear Dennis is no longer fighting, he has kicked cancer's ass to be blunt and he did exactly what he has said he was going to do, beat this on HIS TIME, IN HIS WAY and NOT on cancer's say so~

I am so sorry to tell you this, our Dennis passed away this evening at 7:30 pm at Wilson hospital.

Cancer did not beat him~~~~ Den died because his heart stopped beating. The kids and I were able to get to the hospital right before he passed.

Neither Den nor I or any of our children regret a single day of this journey, do we wish we weren't on it? Yep! Do we wish he was still here in the flesh being Den as only Den can be? You bet! But, I am sooo thankful to The Lord above for taking him home quickly, and as painlessly as possibly!

I don't know what else to say right now to be honest, other than thank you for being a part of our lives, thank you for your love and support thru all of this and both Den and I love you all.

I will be back on once the kids and I decide the "arrangements' uuuuuggggghh that is such a gross saying!

Goodnight my friends and may God continue to bless us all and may we find comfort thru the storms.

Love,

Jo

Jo is SparkPeople's very own GRAMMA2362.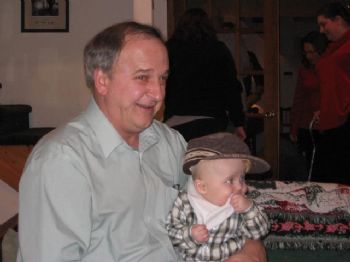 Prayers are requested for this precious family of God. There is nothing I can add at this time. God has taken this very dear man home to His kingdom and for that we can only be thankful. I have been so blessed for having known and loved Den and Jo and I will never forget the trials, courage and faith that they shared on this journey. Den is resting in the glory of God.
Thank you, God, for the influence Den has made in Ken's and my life and for allowing us the love and friendship of such of great man. We love him and will greatly miss him. Bless Jo and their family and friends with comfort and peace as only You can do. Amen.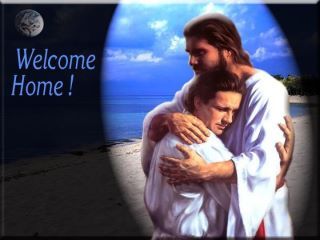 POSITIVES ALWAYS:
GOD
FAITH
HOPE
LOVE
FREEDOM
PRAYERS and PRAYER WARRIORS
BLESSINGS AND ANSWERED PRAYERS
SMILES and HUGS
ACCEPTANCE
Cancer Treatment Centers of America
Celebrating the wonderful life of Dennis Doris and his faith and positive influence always
The friendship of Jo and Dennis Doris
Unexpected twists and turns in our lives
Too many positives and blessings to list them all here...Praise the Lord!!!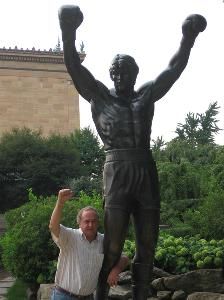 Dennis, Thank you, my dear friend. Thank you for the opportunity to travel this road with you. You have shown us all what love, strength, determination and most of all what true faith is. You will be missed, but I am glad there is no more pain. Thank you for being such a big part of our lives.
You lived strong!!!




First Page
1
2
3
4
5
6
7
8
9
10
11
12
13
14
15
16
17
18
19
20
21
22
23
24
25
26
27
28
29
30
31
32 33 34 35 36 37 38 39 40 41 42 43 44 45 46 47 48 49 50 51 52 53 54 55 56 57 58 59 60 61 62 63 64 65 66 67 68 69 70 71 72 73 74 75 76 77 78 79 80 81 82 83 84 85 86 87 88 89 90 91 92 93 94 95 96 97 98 99 100 101 102 103 104 105 106 107 108 109 110 111 112 113 114 115 116 117 118 119 120 121 122 123 124 125 126 127 128 129 130 131 132 133 134 135 Last Page

Get An Email Alert Each Time MOMMA_BEAR_69 Posts