| | |
| --- | --- |
| | MODEL_BEHAVIOR's Recent Blog Entries |


Monday, June 10, 2013


I have used BodyMedia Fit in the past, and my old armband stopped working after a few years. I had bought it on eBay, so I couldn't really return it or anything. It worked great for a very long time, but it was a pain to sync the account on my computers.

I just bought a new one last week, and I got the one with the Bluetooth. I downloaded the app for my phone and it works so great!! I can see in real time all of my activity, steps, calories burned, and how much sleep I got. The best part is that it syncs over to SparkPeople (not the food but the activity).

I'm so happy with my purchase. I feel really motivated by seeing how many steps I took and calories burned in real time.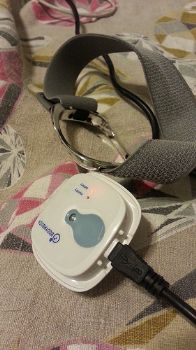 Wednesday, March 27, 2013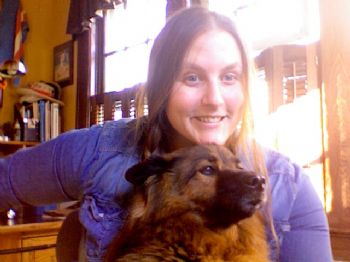 Just a quick update on where I'm at.

I was really rocking my weight loss in September, but I ended up finding out I was pregnant right as we were horribly rocked by complications from Hurricane Sandy here in New Jersey. What followed were a few tragic months where we weren't sure if the pregnancy was going to be okay or not. Ultimately I ended up having a miscarriage, and found out I was carrying twins who only made it to six weeks or so. I was very disappointed, even though this was a surprise. My husband and I really want to have kiddos.

Anyway, I had to have surgery right around New Years 2013, and dealt with that all through Christmas holidays. Recovery was painful, but I started a quest to keep drinking green smoothies and juicing once a day to try and get my nutrients up with fresh produce. I drank lots of water and I've chosen to continue to take my prenatal vitamins because the goal is to get healthy in order to have a baby eventually, right?

In the past six months or so I have given up: drinking coffee/caffeine/sodas, all alcohol consumption, and most of my sugar intake. I am having a hard time completely kicking sugar, but I'm taking things slow and trying to be realistic about my goals. I am trying to eat salads instead of bread. That seems to be pretty easy to do most of the time. I'd love to stop eating processed food all together and just eat whole, natural foods, but convenience usually gets in the way of my growling tummy.

Anyway, I feel like I've done great so far. Since January I'm down about 20 pounds from the point where I had surgery for my miscarriage. Its been great to work out in order to deal with the stress and emotions, instead of turning to food.

Right now I'm trying to build the habit of working out almost every day. This is a struggle for me right now. I am not finding it fun and seem to have a few days on followed by a few days where I sulk and stomp my feet and talk myself out of it.

I have been really having painful knee incidents which turned out to be a misalignment in the patellas of both of my knees.

Here is my Xray, you can see the knee caps are sitting facing outward and sort of crooked. It is very painful because they slip out of joint and I end up having to nurse them for days afterward. I'm starting Physical Therapy next week and I'm hoping it forces me into even more of an exercise routine than I already have. That would be a mixed blessing, right?

Crooked Knees: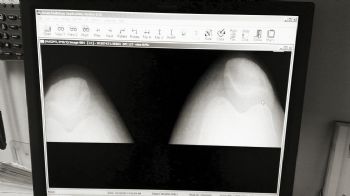 Anyway, here are the results I'm seeing:

1. I've successfully regulated my period, meaning it came twice in a more "normal" cycle than it has in the past-- that is so huge!!
2. I have a lot more energy, and don't miss drinking coffee. On days I don't drink a green smoothie, I want to eat all day long and crave sugar.
3. Consistency builds on top of consistency. It is easier to say I will do one thing every day for one week than to think, "Okay it is time to change ALL THE THINGS." I am trying not to get overwhelmed and give up because of all the possible things I could be doing. Just focus on one and then the next week either stay the course because it isn't easy yet, or add a new thing on top of the good thing you are now doing.




Monday, September 03, 2012
I chose to stay home this holiday weekend and work on things at the house. I've been walking around angrily for months, and haven't dedicated any time to fix the things that are bothering me. (These are notably small things that all seem to add up, "First World Problems" I like to call them.)

I spent the weekend cleaning out old paperwork, adding to my donation pile for the Salvation Army, sweeping under furniture that is often neglected, and reading up on some things I never pay enough attention to (a diet book, some PhotoShop training, etc.) My husband went off on his own down to the beach house with his parents and our dog. That left me and the cat. I wasn't alone the entire weekend because they came home early so he could go out rock climbing today with some buddies, which meant we had a few hours together Sunday, but I've spent the Monday holiday off all alone again.

I'm really glad I paid attention to how I was feeling and spent my energy cleaning and organizing instead of going to lay on the beach and drink sangria... I feel like a break alone is necessary sometimes. I'm proud of how much "junk" I cleared out, and it was pretty emotional deciding to "let go" of some things.

On the other hand, I'm also resentful I had to spend the time doing this. It occurs to me this is the feeling I get when I "have to go workout" as well. I tend to feel bad for myself that I have to go and do these things, but then I end up with a sense of pride and confidence about it.

Anyway, I was thinking to myself that today I just ran out of the willpower to keep doing all these nagging chores (since I spent Friday night, and all day Saturday doing this stuff). The house is spotless, and I did a LOT of work. I did enough to relax and just sit around for a bit and reflect. Suddenly, when I sit down alone in the house now, I have a feeling I haven't had in probably about three years.

I AM BORED!

I could not believe it. I wasn't sitting and thinking about the things that were bothering me about my surroundings and I was literally so bored that I went for about three really long walks (my gym was closed for Labor Day).

I guess I'm realizing that when you take care of what you should be doing (all those "I should work out", "I should eat healthy") you will have so much energy left over, because you aren't sitting around underneath guilt and frustration.

So, I'm fine with it! I officially give myself permission to be bored today. God knows we are going to start to have kids soon and then I'll look back on this entry and laugh my head off. I just know it!!





Thursday, August 23, 2012
I've been doing pretty well this week so far with tracking my food. I always end up with about 60 calories or less for my last bites of the day. Its good that I'm staying in range and I'm really balancing things between my meals. Pretty proud of that!

It helps to know what I have exactly, and actually I've been saving up my "happy calories" for the weekend, so I have more than that, really...

But in a way there is a little rebellion inside me that goes, "WHAT? 60 calories? That's like a joke!" Then I roll my eyes and look at an apple and feel resentful. It makes me sort of want to rebel. There is this part of me that affects my weight loss that I like to think of as the rebellion brat who doesn't like to be told what to do. She comes out when I am stressed out, and also late at night. Right now I'm staring her down, straight in the eyes and I'm going to tell her to buzz off.

What do you like to eat to feed your rebellion brat? What are some great SUPER low calorie snacks that taste like a million bucks?





Thursday, August 23, 2012
When I eat a truly nutritious breakfast, it carries me through to the next meal. I get enough whole grains and fiber from veggies and fruit to fill my hungry stomach. There are good fats in a good breakfast that make me feel satiated, and I sometimes think, "I can eat this? Awesome!"

A good breakfast used to be a bagel from the deli with egg and cheese. I'm from New Jersey, and that was just what I grew up craving... We have awesome pizza and bagels, so just trust me on that. Even if I ordered egg whites, I could tell the whole thing was full of oil and grease from the cook top. I always thought my addiction to cheese was uncurable, but now that I'm eating lots of variety and whole foods, I can see the difference in my energy and cravings throughout the day.

What are some of your favorite breakfasts around 350 calories?

Two days ago I ate a sweet potato topped with almond butter and maple syrup. It was so filling, i was grinning for an hour after i ate it. Who am I???!
Yesterday I had quinoa cooked with creamy almond milk and served with blueberries, chopped walnuts, and a slice of turkey bacon.
Today's fast was broken with a whole grain waffle served with pears, grated ginger, sliced almonds, fat-free ricotta, honey, strawberries, and a sprig of mint for color.

I think my husband is wondering who he married all of a sudden, but he loved all of these breakfasts, too.



1 2 3 4 5 6 7 8 9 10 11 12 13 14 15 16 17 18 Last Page

Get An Email Alert Each Time MODEL_BEHAVIOR Posts