| | |
| --- | --- |
| | MNCYCLIST's Recent Blog Entries |


Thursday, December 02, 2010
Yesterday I took three of SP's fitness tests: push up test, crunch test, and the step test. Here are my results:

Push Up Test: 15 in one minute which is in the poor range.
Crunch Test: 30 in one minute which is in the marginal range.
Step Test: 106 heart-beats in the minute after the exercise which is in the average range.

My goal for this year's "gym season" is to get my scores into the average range or above for my age bracket, and thus I will repeat these tests at the beginning of January, February, and March to track my progress. The average range for push ups is 20-29 so I'm not that far off there. The average range for crunches is 40-49 so I'm not that far off there either. I'm already in the average range for the step test so mission accomplished there!

All in all, I feel good about the test and see that I'm actually closer to my goals than I thought I would be. If I reach them earlier than expected I might bump my goals up for the year. We shall see!




Wednesday, December 01, 2010
Today I am going to take several fitness tests which I will then repeat at the beginning of January, February, and March to track my progress. Using SP's guidelines, I will take the push up test, crunch test, and step test. I'll do them back to back to back, with about 5 minutes break in between.

My goal is to test in the "normal" range for my age by the beginning of March. I will not even approach that range today in the push up category, but I probably won't be too far in the others.

Depending on how it goes, I may or may not report back tomorrow! Just kidding, I'll publish my "scores" for everyone to see and then begin working as hard as I can to improve in the coming months.

Have a great day!




Tuesday, November 30, 2010
I can deal with all kinds of weather conditions, and I actually enjoy the variety. I wouldn't want to move back to an area where the weather's oh so predictable. But I must admit that the one thing I really hate is icy roads. It takes so much time and concentration to drive from place to place, and I'm constantly thinking about the guy who rear-ended us last year, totaled our car, and caused us so many problems. Lord knows I don't want to go through that again but there's just no way to control the guy behind you. So needless to say, I'm looking forward to the day when the sun comes back out, works along with the salt/sand, and melts the ice away. Until then, I'll just have to drive by faith!

Hope you had a good day.





Monday, November 29, 2010
Nineteen years ago today I married the love of my life, and my very best friend. Today I love her even more and she's an even better friend as we've walked through so many difficulties, challenges, opportunities and successes together. I am more thankful to Jesus than I could ever tell you for allowing me to share my life with this beautiful woman, my Kimmy.

Yesterday at church, after my sermon and before I dismissed the congregation, I called her up to the podium and said that I wanted to whole world to know that I would marry her all over again. I cried, as I always do, and she did too. Then we hugged and prayed for the congregation. It was a beautiful moment because it wasn't a show. By the grace of Jesus Christ, we are deeply in love with one another!

Here's a picture of my bride and me a couple of years ago.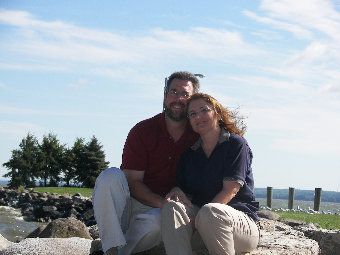 Monday, November 29, 2010
Today is my one day off per week and I tend to do a whole lot of nothing on these days! So I generally back my cals way off which I plan to do today. I normally eat about 2200 per day but today I'm shooting for 1500.

But here's the deal--I'm going to make the most of these cals! An awesome fruit smoothie, a veggie rich lunch, a good snack or two, and of course lots of water.

That's my day, hope you have a great one!


First Page
1
2
3
4
5
6
7
8
9
10
11
12
13
14
15
16
17
18
19
20
21
22
23
24
25
26
27
28
29
30
31
32
33
34
35
36
37
38
39
40
41
42
43
44
45
46
47
48
49
50
51
52
53
54
55
56
57
58
59
60
61
62
63
64
65
66
67
68
69
70
71
72
73
74
75
76
77
78
79
80
81
82
83 84 85 86 87 88 89 90 91 92 93 94 95 96 97 98 99 100 101 102 103 104 105 106 107 108 109 110 111 112 113 114 115 116 117 118 119 120 121 122 123 124 125 126 127 128 129 130 131 132 133 134 135 136 137 138 139 140 141 142 143 144 145 146 147 148 149 150 151 152 153 154 155 156 157 158 159 160 161 162 163 164 165 166 167 168 169 Last Page

Get An Email Alert Each Time MNCYCLIST Posts