| | |
| --- | --- |
| | MMICKEYP's Recent Blog Entries |


Saturday, February 13, 2010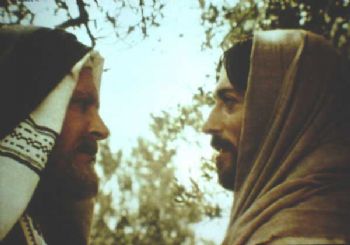 You've seen the bracelets and other things...WWJD = What Would Jesus Do? This has been little phrase has had a tremendous impact on millions of people worldwide and has been a great teaching tool and a way to check or remind yourself that we need to think before we act.

I have a morning devotional email that comes and I look forward to reading it.

It's WJD = What Jesus Did
I've found it very enlightening and thought I'd share today's message with you.

Saturday, February 13, 2010

Things Only Jesus Can Show

"The wind blows where it wants to go. You hear the wind blow.
But you don't know where the wind comes from or where the
wind is going. It is the same with every person that is born
from the Spirit." Nicodemus asked, "How can all this be
possible?" Jesus said, "You are an important teacher of
Israel (the Jews). But you still don't understand these
things? I tell you the truth. We talk about what we know. We
tell about what we have seen. But you people don't accept
what we tell you. I have told you about things here on earth.
But you do not believe me. So surely you will not believe me
if I tell you about the things of heaven!"

-- John 3:8-12 (ERV)


KEY THOUGHT:
Jesus wants to drive home the essential point with Nicodemus. That
point? Jesus is the authority on all things spiritual, especially
spiritual rebirth. If a respected teacher and leader like Nicodemus
cannot understand the things of heaven, then who can explain them? Who
can show the way? Only one -- Jesus! He is "from above." He knows the
Father's will and came to reveal it to us. He knows the path to
spiritual rebirth and has come to share it. He knows because he has
been there and he has seen it. Jesus is saying to Nicodemus, "Let me
teach you, O teacher. Let me lead you, O leader!" He comes to us and
says the same thing. "Learn from me, dear child, I long to give you the
things of heaven, the things no one else can give." This is Jesus'
personal invitation to Nicodemus, and to us. Jesus calls us to follow
his journey to the Cross and beyond. He wants to give us genuine and
lasting life. Will we follow?


TODAY'S PRAYER:
Create in me, O God, a searcher's heart. Make me hungry to know your
will and your Son more completely. As I follow Jesus through his
ministry, capture my heart, fire my imagination and conquer my will so
that I can receive what only Jesus can give and so that I can
understand what only Jesus can explain. It is in his name, the glorious
Christ and Savior, I pray. Amen.

----------------
Inspiration can come in many different forms and fashions. My major inspiration for the things I do..even weight loss come from learning about what Jesus did and by following him.

I hope that you find something to inspire you each and every day!

http://www.heartlight.org/




Friday, February 12, 2010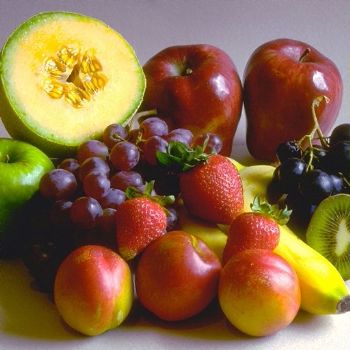 The "Doctrine of Signatures" is based upon thoughts and ideas that have been around for hundreds of years, but the formalized theory can probably be said to date from the 17th Century. It was at that time that Jakob Böhme (1575-1624), a master shoemaker in the small town of Görlitz, Germany, wrote his book "Signatura Rerum; The Signature of all Things". His belief was that God, in His wisdom, left signs or "signatures" as to how His creations could best be used by mankind. Thus, through the powers of observation, one could determine from the color or texture of flowers or roots, the shapes or patterns of leaves, and other such indicators (or signatures), what a plant's purpose was in the eyes of God.

Originally more of a spiritual philosophy than a medical theory, the Doctrine of Signatures was soon embraced wholeheartedly by a good number of herbalists and other medical practitioners who were convinced it had applications in the field of medicine. For example, advocates citing the signature of color would point to plants with red veined leaves, a feature that they claimed had led them to discover that this vegetation had applications in the treatment of blood disorders, or to yellow flowers, such as goldenrod, which were said to have thearpeutic effects on conditions of jaundice.

The Doctrine states that, by observation, one can determine from the color of the flowers or roots, the shape of the leaves, the place of growing, or other signatures, what the plant's purpose was in God's plan.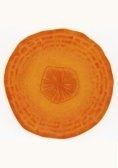 A sliced Carrot looks like the human eye. The pupil, iris and radiating lines look just like the human eye...and YES science now shows that carrots greatly enhance blood flow to and function of the eyes.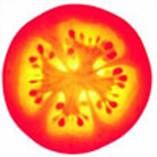 A Tomato has four chambers and is red. The heart is red and has four chambers. All of the research shows tomatoes are indeed pure heart and blood food.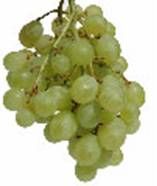 Grapes hang in a cluster that has the shape of the heart. Each grape looks like a blood cell and all of the research today shows that grapes are also profound heart and blood vitalizing food.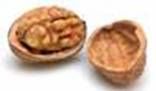 A Walnut looks like a little brain, a left and right hemisphere, upper cerebrums and lower cerebellums. Even the wrinkles or folds are on the nut just like the neo-cortex. We now know that walnuts help develop over 3 dozen neuro-transmitters For brain function.

-------------------
Isn't the interesting!! Something for me to research!!!

To see further examples of foods go to:

http://www.storeitfoods.com/page/doctine
-signatures






Thursday, February 11, 2010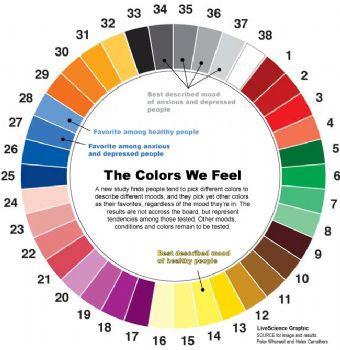 I've been noticing how the weather has really been doing a number on people's moods lately. Some people are ecstatic about the snowfall while others absolutely hate it.

I found an interesting article about how colors affect people's moods...thought I'd share it with you.

Different Colors Describe Happiness vs. Depression
Stephanie Pappas
LiveScience Contributor
LiveScience.com Stephanie Pappas

Mon Feb 8, 7:10 pm ET

Are you in a gray mood today? How about a blue funk? Maybe you're seeing red, because you're green with jealousy. The colors we use to describe emotions may be more useful than you think, according to new research.

The study found that people with depression or anxiety were more likely to associate their mood with the color gray, while happier people preferred yellow. The results, which are detailed today in the journal BMC Medical Research Methodology, could help doctors gauge the moods of children and other patients who have trouble communicating verbally.

"This is a way of measuring anxiety and depression which gets away from the use of language," study co-author and gastroenterologist Peter Whorwell of University Hospital South Manchester told LiveScience. "What is very interesting is that this might actually be a better way of capturing the patient's mood than questions."

Colors are often used as metaphors for moods, but no one had systematically researched color associations, Whorwell said. To investigate, he and his colleagues picked eight colors - red, orange, green, purple, blue, yellow, pink and brown - and split each into four shades. They then added white, black and four shades of gray for a total of 38 options. After meeting with focus groups, the researchers decided to display the colors in the form of a wheel.

Next, they recruited 105 healthy adults, 110 anxious adults and 108 depressed adults and mailed them printouts of the color wheel. Each person was asked to pick their favorite color, as well as the color they were most "drawn to." Finally, they were asked to pick a color that described their day-to-day mood over the last several months. Another group of 204 healthy volunteers classified each color as positive, negative or neutral.

Whether depressed, anxious or healthy, people liked blue and yellow. Blue 28 on the color wheel was the most popular favorite color among healthy people, while Blue 27 (which is a little darker than 28) got first place among people with anxiety and depression. Meanwhile, Yellow 14 was picked as the color most likely to catch the eye.

But when it came to mood, the groups diverged. Only 39 percent of healthy people associated their mood with a color at all. Of those who did, Yellow 14 was the most popular choice, with about 20 percent of the votes. Meanwhile, about 30 percent of people with anxiety picked a shade of gray, as did more than half of depressed volunteers. In comparison, healthy volunteers described their mood with a shade of gray only about 10 percent of the time.

The researchers also found that when assigning a mood to colors, saturation matters.

"A light blue is not associated with a poor mood, but a dark blue is," Whorwell said. "The shade of color is more important than the color itself."

Whorwell is now testing the wheel on patients with irritable bowel syndrome. He's hoping that color choices can reveal patients' attitudes and predict how well they will respond to treatments like hypnosis. Because people are embarrassed by gastroenterogical symptoms, Whorewell said, non-verbal methods of getting information are sometimes preferable to conversation. And, he said, with additional research, the wheel could be used in medical fields from pediatrics to surgery.

"You've got an instrument now," Whorwell said. "Now people have to play with it and find out the applications."

What Color Fits Your Mood?
----------------------------------------
-------
Isn't it interesting how people mostly chose colors that are directly associated with the weather/sky? Sunny yellow, blue sky or gray cloud cover... interesting!

Today..I hope you'll have a sunny day with blue skies..if only in your heart!








Wednesday, February 10, 2010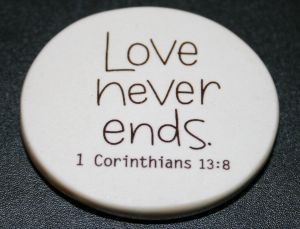 1 Corinthians 13: 1 - 13 (amplified)

1 If I [can] speak in the tongues of men and [even] of angels, but have not love (that reasoning, intentional, spiritual devotion such as is inspired by God's love for and in us), I am only a noisy gong or a clanging cymbal.

2 And if I have prophetic powers (the gift of interpreting the divine will and purpose), and understand all the secret truths and mysteries and possess all knowledge, and if I have sufficient faith so that I can remove mountains, but have not love (God's love in me) I am nothing (a useless nobody).

3 Even if I dole out all that I have to the poor in providing food, and if I surrender my body to be burned or in order that I may glory, but have not love (God's love in me), I gain nothing.

4 Love endures long and is patient and kind; love never is envious nor boils over with jealousy, is not boastful or vainglorious, does not display itself haughtily.

5 It is not conceited (arrogant and inflated with pride); it is not rude (unmannerly) and does not act unbecomingly. Love (God's love in us) does not insist on its own rights or its own way, for it is not self-seeking; it is not touchy or fretful or resentful; it takes no account of the evil done to it [it pays no attention to a suffered wrong].

6 It does not rejoice at injustice and unrighteousness, but rejoices when right and truth prevail.

7 Love bears up under anything and everything that comes, is ever ready to believe the best of every person, its hopes are fadeless under all circumstances, and it endures everything [without weakening].

8 Love never fails [never fades out or becomes obsolete or comes to an end]. As for prophecy (the gift of interpreting the divine will and purpose), it will be fulfilled and pass away; as for tongues, they will be destroyed and cease; as for knowledge, it will pass away [it will lose its value and be superseded by truth].

9 For our knowledge is fragmentary (incomplete and imperfect), and our prophecy (our teaching) is fragmentary (incomplete and imperfect).

10 But when the complete and perfect (total) comes, the incomplete and imperfect will vanish away (become antiquated, void, and superseded).

11 When I was a child, I talked like a child, I thought like a child, I reasoned like a child; now that I have become a man, I am done with childish ways and have put them aside.

12 For now we are looking in a mirror that gives only a dim (blurred) reflection [of reality as in a riddle or enigma], but then [when perfection comes] we shall see in reality and face to face! Now I know in part (imperfectly), but then I shall know and understand fully and clearly, even in the same manner as I have been fully and clearly known and understood by God].

13And so faith, hope, love abide [faith--conviction and belief respecting man's relation to God and divine things; hope--joyful and confident expectation of eternal salvation; love--true affection for God and man, growing out of God's love for and in us], these three; but the greatest of these is love.

--------------------
Strive to Love...and to forgive.
Forgiveness means not imposing a punishment, not retaliating...overcoming ill-will and loving our enemy even though it is the last thing we wish to do.

Alway check the motivation of your heart...

1 Samuel 16:7b (amplified)
For the Lord sees not as man sees; for man looks on the outward appearance, but the Lord looks on the heart.

Let us endeavor to follow Love and not the world's ways....Love never fails.





Tuesday, February 09, 2010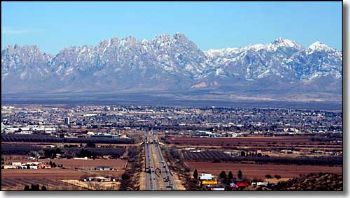 Las Cruces, NM This is one of the many places I'm checking into for relocation...it seemed better than El Paso. If anyone has any ideas...let me know!

We've been apart 5 years and it's time to be together..every day..you know like REAL married people..lol.

The older I get...the colder I get and although I love my home state of Michigan...I'd like a change of scenery and alot less cold!

The company John works for has terminals all over America so we're looking at being near a terminal..maybe he can do daily runs from there and be able to come home every night. I can go back to work now that Haley's in school full time. She's SO athletic...I'd like to get her involved in some fun outdoors things. At least NM isn't as hot a Phoenix was. It would be nice to be in the sun again... just thinking.

If anyone has any good ideas about places to live that are decent in the winter...let me know!



First Page
1
2
3
4
5
6
7
8
9
10
11
12
13
14
15
16
17
18 19 20 21 22 23 24 25 26 27 Last Page

Get An Email Alert Each Time MMICKEYP Posts