| | |
| --- | --- |
| | MISSME1223's Recent Blog Entries |


Saturday, April 02, 2011
So I checked out Jillian Michaels Shred-It with Weights from the library. I'm still waiting on the 30 Day Shred dvd. I have always though Jillian was a little scary...OK...really scary...LOL But since I have seen so many people on SP using the Shred-It dvds, so I figured I should at least get them from the library so I could look at the workouts. I haven't worked out with the dvd yet because I wanted to watch the whole thing first to get an idea of how much of it I would actually be able to do.

O...M...G!! I have mixed thoughts about this one.

On the dvd she isn't as scary as she in on Biggest Loser (she was always the reason I never really watched the show, besides the fact that theses people lose weight so quickly, that I worry they can't maintain it once they get home).

I'm no fitness expert (duh...LOL), but I think I can tell good form when I see it. And I did NOT see good form in this dvd. Jillian uses a kettlebell but one of the other girls shows the exercises with a dumbbell. Jillian was constantly saying to "lock those legs" and to "pop it" I have ALWAYS read and heard to keep joints soft to avoid injury. With Jillian telling you to lock your knees and pop your elbow when lifting the weight I can just see injuries happening.

Some of the exercises looked like they would be fun and effective, as long as you modified and did them with correct form. KEEP THOSE JOINTS SOFT!! But some of them I know I wouldn't be able to do them right now.

I'm still not sold on Shred-It with Weights. I'm not sure I want to work out with it at all. It doesn't seem safe for a clutz like me to be swinging a dumbbell around in my house...LOL I can just see me throwing it thru a window or hitting one of the dogs. O.O So I think I will pass on this one and see what I think about the 30 Day Shred-It dvd when it is ready for me to pick up at the library.

I would love to know what ya'll think about Jillian's Shred-It dvds.




Monday, March 28, 2011
(this is also posted on my SparkParge)

What am I looking for in a SparkBuddy?

Most important for me is someone with a positive attitude and similar goals; to get healthy and fit, total weight loss goal for me is 107 lbs. I think it would be good to have a buddy who is also working out at home. I'm doing Walk Away the Pounds and I have a stationary bike. I also play on my wii and I recently bought Zumba for the wii. I'm not very coordinated so I haven't really played on it much yet. LOL I'd like someone to message with every day, Mon-Fri and weekends if we feel like it, about anything, the good and the bad. But most definitely message about how we did with our goals that day. We gotta keep each other motivated! =)

I think it would be pretty awesome to have a SparkBuddy that also has similar interests…

Books: FAVE author is Dean Koontz; Intensity is my ALL TIME FAVE of his, all the True Blood books but I also love the House of Night series, Twilight Saga and other young adult fantasy type books, …I love listening to audio books

TV: I admit…I'm a junkie! Favorites include (but NOT limited to…LOL) True Blood, Being Human (British AND US versions) Dexter, Shameless, Merlin, CSI Miami, CSI NY, Chuck, Vampire Diaries…I could go on and on…LOL…classics…Star Trek (Next Generation and everything after) Buffy the Vampire Slayer, Charmed, I loved Accidentally on Purpose, The Gates and Moonlight, I'm still mad they were canceled =P

Movies: Stardust, Sherlock Holmes, Star Trek, Terminator (ALL of them), Kate and Leopold, The Proposal, Pulp Fiction and soooooooo many more!

Music: I like all kinds of stuff, but recent faves are Maroon Five, Avril lavigne, Muse, Halestorm, Flyleaf, Paramore, Adam Lambert, The Dollyrots, Bruno Mars and LOTS of other stuff…

If you think we would make a good match as SparkBuddies send me a message…let's do this together!





Friday, March 25, 2011
So I'm totally missing my sweet tea! I used to drink it all day, every day! I know cutting waaaaaay back ( I'm down to 1 glass every 2-3 days!) has been a part of my weight loss so far. But I WANT MY TEA! =)

Is is completely wrong/crazy to count 1 class of tea as part of my water for the day? If I drink my 8 cups of water I usually don't have room in me for anything else to drink...LOL When I make my tea, I only put 3/4 cup of sugar to a whole gallon of tea, so it's just 33 calories for 8 oz, and like I said, I MISS MY TEA!

I could even compromise and drink 10-12 oz of tea and only count it as 1 cup of my water...hehe!

I know I probably sound a little obsessed, but I figure if I can allow myself this and still count it as water, maybe I won't be so obsessed over it...Any input and suggestions on this would be appreciated.

Thanx!





Wednesday, March 23, 2011
I have been putting off posting my goals…well to be honest I have actually put off writing them down at all…not that I was dreading it or anything, I just haven't done it…until now! YAY! I had it all in my head and now I have revised and written and now I'm posting! Another YAY!

So I guess I could tell you what my goals were starting out…they were pretty simple. The ultimate goal of getting healthy and losing weight.

1. Do at least 10 minutes of exercise every day

2. Drink 8 cups of water

Later I added…
3. Don't eat after 9pm


Now the revised, new and improved version of my goals =) The big one hasn't changed…gotta get healthy and lose weight…

1. Do at least 20 minutes of exercise 5 days a week, at least 10 minutes the other 2 days and 3 days of strength training

2. Drink at least 8 cups of water a day

3. Have at least 3 servings of fruits and veggies every day

4. Blog at least 3 times a week.

Hmmm…what next. I guess I could explain what I'm doing to achieve these goals.

I have been exercising every day for at least 10 minutes. Those 10 minutes tended to turn into longer so that's why I changed that goal around a little. I chose the "15 minutes of exercise while watching tv" fast break goal, since I gotta watch my shows there is no reason I can't watch while doing the stationary recumbent bike. I love doing my Walk Away the Pounds dvds, even though I can still only do the 1 mile (at least I have 2 different ones) and I will work my way up to the 2 and 3 miles. I also have wii fit plus and will also be trying zumba on the wii. I have just recently added the strength training. First time out I did my Shaping up with Weights for Dummies dvd and my thighs screamed at me for almost a week!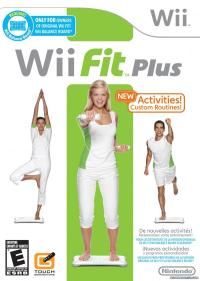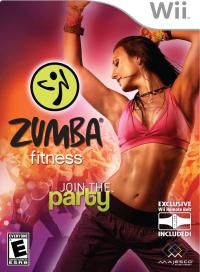 I have an alarm set on my phone to remind me and keep me on track with my water, I also have a little agenda on my kitchen cunter so I can mark of each cup once I drink it. …yes, I'm that bad about drinking water. I love my sweet tea! And I don't really think my sweet tea is that bad, I only put ¾ cup of sugar in a gallon of tea. It's just 33 calories a cup.

I'm trying to be more mindful about what I eat and how much. I have done pretty good with not eating after 9pm, not that my body knows what time it is when I eat. It's more about the late night snack fest that would happen every night. I chose the "don't snack mindlessly in the evening" fast break goal to help me keep track of the munchies =) This is where the fruits and veggies come in. I sooooo need to make better snack choices!

As for the blogging, I may not have a whole lot to say and I can't guarantee that it will be perfectly worded. But I am going to take a chance and put myself out there. Random thoughts and all! =)

So…this is what I have so far…I'm sure it will be ever changing. As I go along this journey I will discover what works for me and what doesn't. The main this is…BABY STEPS! I have a lot of weight to lose and I know that the slower it comes off the easier it is to keep off.

Slowly but surely…I will get there!








Tuesday, March 22, 2011
I'm DONE!!

I'm DONE with excuses

I'm DONE feeling tired

I'm DONE having sore, "krispy" knees

I'm DONE hating the way I look

I'm DONE wearing men's sweatpants
...although I will wear the ones I have until they wear out…LOL



First Page
1
2
3
4
5
6
7
8 9 Last Page

Get An Email Alert Each Time MISSME1223 Posts