MISSMARCYB's Recent Blog Entries


Friday, November 23, 2012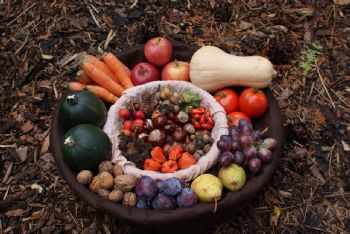 Heading into the holidays while already struggling to stay on track has been a big concern for me. But, I got up yesterday and took my dog for an extra long walk before putting together the veggie tray to take to our holiday gathering. Loads of veggies and low fat dip.

I enjoyed wonderful company, I ate good food, I played (and won!) Bananagrams and watched two great movies. I ate a slice of my favorite pecan pie with no crust (haven't found a gluten free crust that was worth the carbs and calories).

Today I am well rested and pleased that while I went over my typical calorie allotment by 300 calories, it is significantly better than past Thanksgivings. I was in control.

I hope that you had a successful Thanksgiving holiday.

Keep Sparkin!




Saturday, November 17, 2012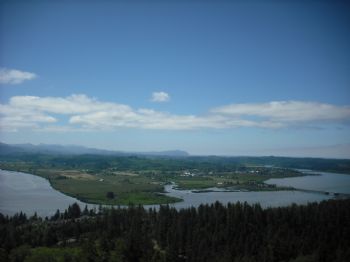 It feels good to be back on track. For a few weeks I had felt like a tidal wave had rushed in and pulled me out to see. I knew what I needed to do, because I had done it before, but I just couldn't reach the shore. I just didn't seem to have the strength to do what I needed to do.

So, I have focused on one day at a time. One meal at a time. One exercise session at a time. And it's working. I have already seen a small downward movement in the scale, though my official weigh in isn't until next Wednesday.

This week's successes include:

• Drinking 8 or more glasses of water each day!
• Sticking to my modified South Beach Diet and paying attention to portion sizes!
• Being more prepared with healthy snacks and lunches ready to take to work!
• Eating five fruits and veggies each day and usually more!
• Increasing my physical activity each day! I didn't work out to the extent that I was a few weeks ago, but I have moved my body more and walked more than in the past couple of weeks.

As a result, I am beginning to feel better about where I am in life and in my continued striving for better health.

Today, I raise my glass of water to all my Spark Friends who daily encourage and motivate me.

Cheers!






Thursday, November 15, 2012


The last few weeks have been particularly difficult. I have regained 6 pounds.

I have been dealing with a very emotional personal situation, long hours and stress at work and my old friend, seasonal affective disorder (SAD), decided to rear her ugly head.

Over the past months, I have made great strides incorporating healthy choices into my life. I have been working to create a healthy lifestyle, not just a diet that will allow me to fit in jeans one size smaller.

When things began to crumble around me, I began to pick up old coping skills. The chips were invited back into the house followed by the ice cream, pushing aside my stockpile of vegetables. I curled up on the couch with a quilt and the TV remote instead of heading to the gym. I became tired and listless and increased my coffee intake. Now, exhausted and bloated I certainly couldn't even begin to think of going to the gym or walking the dog more than a block.

But, that is the old me with the old set of maladaptive coping skills. Those old coping skills only put a band-aid on the problem. It doesn't cure it.

A number of times in the past several months, I have come across the saying "A year from now you will wish you started today."

So, I am starting today again. I am going back to my core plan. It works and I know that I can do it. So as of this moment, I am back to the basics:

• Eating my modified South Beach plan
• Eating 5 or more servings of vegetables each day
• Walking or taking a class at the gym for at least 30 minutes 5 days per week
• Drinking 8 or more glasses of water daily

And I'm going to focus on nourishing my soul, caring for the emotional side until I can get through this time in my life. Some things in life you can't go around, you must go through them. This is one of those times for me. So each day, regardless of how difficult it is, I will take at least 20 minutes to do something that truly nourishes my spirit.

• Read a spiritual book
• Take a bubble bath
• Get a pedicure
• Write
• Paint
• Have coffee with a friend
• Try a new recipe
• Take a walk in a new park
• Meditate
• Listen to music

The more joy and health that I add to my life, the less room pain and suffering have. I choose happiness. I choose health.






Wednesday, October 17, 2012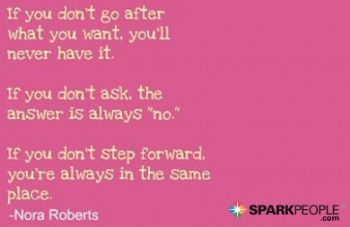 Today was my measurement day. I restarted SparkPeople two months ago today. The numbers are awesome!

I've lost 18.6 pounds. That's 6.5% of my body weight!

I'm down 3 inches in my waist.

I'm down 4.25 inches in my hips.

Makes the hard work seem not quite so hard. I'm really excited because I've noticed that my fitness level has improved dramatically. I have more energy and am able to work out longer and harder. As a result, I've added Zumba and Spinning in each week. I'm going hiking again this weekend and maybe for a bike ride (weather permitting).

I feel as though the life which was pulled out from under me three years ago is back and it's going to be even better because I have consciously decided that health and fitness are a way of life for me, not just an occasional stop along the way.





Monday, October 15, 2012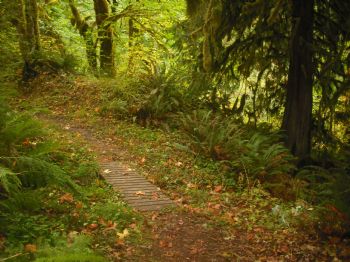 Last week was another challenging week. I had over scheduled my days almost every day. As a result, I spent most of my time running from meeting to meeting, task to task. Then the weekend came and I repeated the cycle with running from event to event.

The good news? My schedule was extra full because I had plugged in a new yoga class and a new cycling class! And over the weekend was an outing to Rainbow Lake with friends. They fished and I decided to take an impromptu hike around the lake. Awesome! A year ago I would have been content to sit on the bank and watch the fish bite, yesterday I couldn't wait to get moving.

Maybe fitness is becoming a habit?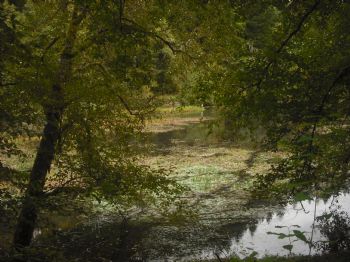 First Page
1
2 3 4 5 6 7 Last Page

Get An Email Alert Each Time MISSMARCYB Posts