Wednesday, August 29, 2012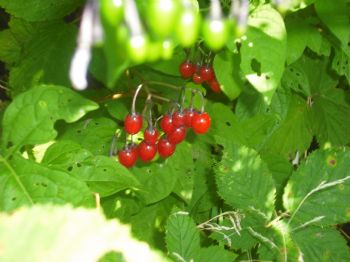 Like everyone, I lead a busy life. If I don't plan ahead, I get lazy and eat whatever food is easy and quick. This generally means things that don't support my health goals like chips, cookies, etc. I will also tend to skip exercise "because I have so much else to do" and I feel as though I have no willpower.

But if I take just a few minutes to look at my calendar the night before and plan my food and snacks accordingly, suddenly I have all the willpower in the world.

Yesterday was a great example. I had a busy day with meetings starting at 9 am and running until 6 pm with a couple of short breaks in between. But, I had planned ahead. In addition to packing my salad (lettuce, tomatoes from the garden, cucumbers and carrots) and tuna, I filled my lunch bag with a pluot, a protein bar, a Laughing Cow cheese with rice crackers and a bowl with greek yogurt and berries.

It was a lot of food and I brought home the yogurt. Because I was on the road a lot between meeting, the other snacks were more travel friendly.

And the exercise? I convinced a client to go for a walk while we met. As a result, I squeezed in an extra 45 minute walk.