Wednesday, January 20, 2010
I still have the pesky cold and have done no cardio or exercise for a week now, but at least my lunch is healthy: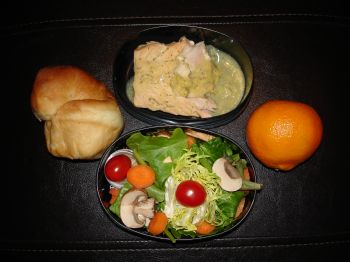 Salmon poached in white wine and a mustard dill sauce, a roll, a salad with fat free honey Dijon dressing. Not too shabby. The tangerine has already been eaten :)

We do what we can.