| | |
| --- | --- |
| | MIMODOK's Recent Blog Entries |


Sunday, February 28, 2010
I'm dieting pretty good. I'm strength training three days a week (30 mins each session) with a personal trainer which always leaves me sweating. I jog and walk in about 3 minute intervals on the treadmill for 30 minutes. I do the treadmill at least three days a week but I try to do it every other day. I have to be careful because the soles of my feet get bruised if I use the treadmill every day. I do have custom made inserts for my shoes.

I've gone from maintaining 142-144 lbs to 149lbs in a month. I took my measurements and I've gained about 1-2 inches just about everywhere. My measurements are still less than they were when I first started though, when I weighed 145 lbs.

I know that I'm going to gain muscle mass and that muscle weighs more than fat. But shouldn't I be losing fat too? Shouldn't the fat switch out for new muscle? What am I doing wrong??




Thursday, December 24, 2009
I watched a short anime series a long time ago called "Earth Girl Arjuna." I asked for the DVDs for Christmas because I liked it so much. It wasn't until after watching the series that I found out that the series is "highly influenced by Hinduism, as well as Indian culture in general. The story was inspired by the Bhagavad Gita, most notably in the character of Chris, who is modeled after Krishna." Now I'm a Christian, but I have a new respect for the Hindu religion after watching "Earth Girl Arjuna."

I watched the series before joining Sparkpeople several months ago. At that time I had reached my original goal: to be at a normal weight and maintain it. I was happy with that and I didn't really feel the need to keep dieting or to keep changing my lifestyle. After watching this series it gave me a new Spark which has stuck with me ever since. I view the world with a different perspective, I see it as one entire life system. You could say that now I understand the meaning of "the circle of life" from Disney's Lion King.

I was thinking about all of the bad stuff that manufacturers put in our food. I think I read somewhere that The U.S. has more occurrence of disease than any other country. When I say disease I mean cancer, obesity, immune disorders, etc. And now it's becoming more and more common for CHILDREN to get these diseases. Cancer is so common now that when I hear that someone I know has cancer, I think: "Oh, you too huh. Yeah everyone has cancer nowadays. I'm sure you'll be fine." I know that cancer is a VERY big deal but I've been desensitized because of how common it seems to be. Manufacturers put all this extra crap in our food that 1) we don't need and 2) is harmful to us. Why do they go to the extra expense to add stuff that shouldn't be there? (I know - it's for marketing reasons).

What we put in our bodies is our fuel. The food and drink is broken down into molecules, and those molecules are used to build and re-build our bodies. We are made up of carbon, oxygen, hydrogen, nitrogen, calcium, and other trace elements. Plants and animals are made up of the same trace elements. That's why we consume them, to give our body the elements it needs to keep living. Now think of your body breaking down bleached flour into its elements. Suddenly you have this bleach in your system that your body confuses as food, so your body uses it to make and re-build its cells. No wonder we have cell mutations (cancer)! Even fresh fruits and vegetables are pumped with steroids and sprayed with pesticides.

Really think about what you're eating, and consider what you're food has eaten/absorbed (i.e. farm-raised salmon is fed junk which is why you should choose wild salmon, root vegetables that have absorbed pesticides). Organic apples are smaller, they may have spots, and they're not as shiny as regular ones. They're smaller because they haven't been grown with steroids. They aren't as shiny because they haven't been waxed. They may have spots from bugs, but I'd rather eat a microscopic amount of bug saliva than pesticides. Here is a link to an article called "The 7 Foods Experts Won't Eat." It's an eye-opening read.

shine.yahoo.com/channel/health/the-7
-foods-experts-wont-eat-547963/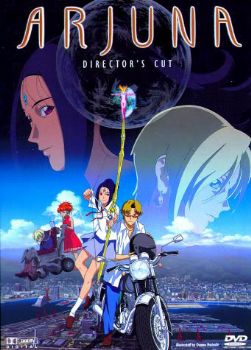 Thursday, December 10, 2009
Okay I've maintained my weight for the longest time now. I can't seem to get below 143 lbs. I'm remembering periods of time when my diet was the same but I was more active. I felt better, looked better, and weighed a little less. If I want to lose these last ten pounds and keep them off, I'm going to have to exercise a lot more and regularly. If I don't exercise, I better get used to being at the weight I'm at now.

So my resolution as of now is to make myself exercise more. I need to stop making excuses like: I have a migraine, I'm too tired, I feel weak, it's been a long day, or I'll do it tomorrow. I'm going to try and get myself to actually join a gym. I already know the one that I'd want to join.





Sunday, December 06, 2009
From the daily trivia quiz, I learned that there are over 3,000 calories in one pound of human fat. So I was thinking, if you're dieting properly, you'll have a daily calorie deficit of around -400. So in one week you'll have burned (maybe) 2800 calories of your fat. So it's possible to lose weight quickly (water weight), but not fat quickly. According to my estimates, the average dieter (without exercise) doesn't even lose one pound of fat after a week.

Here I've been mad at my scale when I gain a pound overnight. Now I realize that if you're dieting (so there's always a calorie deficit), it's impossible to gain 3,000 calories worth of pure fat overnight. I've felt proud of myself for losing a pound overnight, but that's just a pound of water. Although, I can still be proud because that means that I drank enough water. I'm not as concerned about losing pounds, I'm more concerned with losing FAT. That process isn't going to happen quickly, and now I understand why.





Monday, November 30, 2009
Very little energy today. I was shaky by 10:00am and again (uncontrollably) by 5:30pm. I've had difficulty focusing my eyes all day. I thought I chose foods that were pretty good for energy, and my diet was very balanced today. Maybe I miscalculated how many calories I consumed. I'm sure I burned calories from going up stairs and such but I didn't try to keep track of it.

I felt weak and hungry. I knew I needed to eat something and not just some snack to keep me full. That's why I had the last two pieces of pumpkin pie before bed. I've been very good and one bad day won't hurt (and I wasn't even that bad - I mean everything I ate was healthy stuff).



1 2 Last Page

Get An Email Alert Each Time MIMODOK Posts