Wednesday, September 24, 2014


I know that you usually see something silly or funny but my heart will not be in it. On September 25th, it will be 6 years that my husband passed unexpectedly. My heart has been very heavy all day. It doesn't seem to get any easier. I had planned to visit Winturther Gardens where we loved to go and where family and friends went following his celebration of life but we will be having rain. As I said to a very dear friend, even the sky will be crying.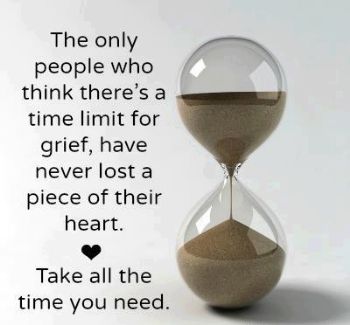 On April 25th 2008, we celebrated our 38th year of marriage. Who knew that before that year ended, half of my heart would be ripped out. On the day of our wedding, his mother told me that she had him for the first 25 years of his life and I could have him for the next - then we would see. Well, she let me keep him for 38 years and came to get him on her birthday - September 25th.

Thank you for listening. If I do any sparking tomorrow, it will be track.



Mary Anne