Tuesday, January 10, 2012
If you are a new spark friend, you should know that Iíve been walking off my weight. However, I needed a way to stay motivated, so I started a virtual walk to the Mackinac Bridge in July.

Iím a little behind on my blog update. I actually made it to the Mackinac Bridge on January 2nd and lost 25 lbs along the way.
Woo Hoo! I am 3 months ahead of schedule.




I still canít believe I have walked over 515 miles to get to the bridge.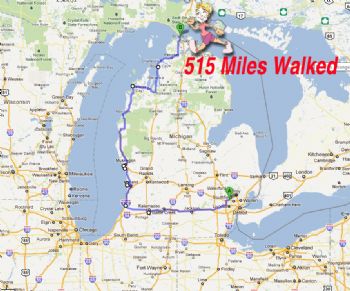 Hereís are some interesting facts about the bridge:

ē The Mackinac Bridge is currently the third longest suspension bridge in the world.
ē The bridge opened on November 1, 1957, ending decades of the two peninsulas being solely linked by ferries.
ē Total Length of Bridge is 5 miles.
ē Painting of the bridge takes seven years, and when painting of the bridge is complete, it begins again.
ē Every Labor Day, two of the lanes of the bridge are closed to traffic and open to walkers for the Mackinac bridge walk.

I was bummed that after walking 515 miles that I couldnít walk the bridge since itís only opened to walk every Labor Day.

Hey, this is a virtual walk, I can doing anything. Iím walking da bridge!!!!

Here I goÖ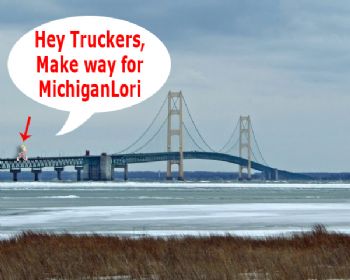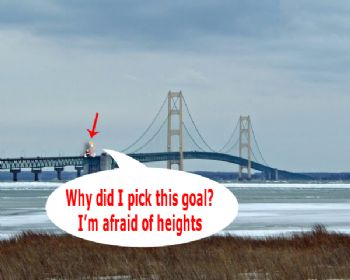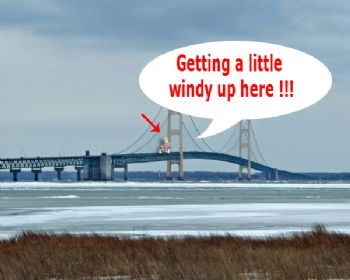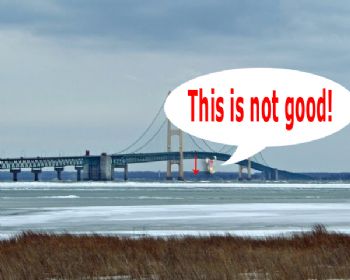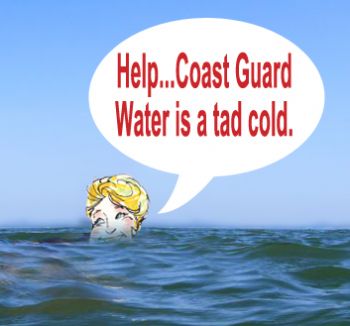 I hear something coming. Yippie, Iím getting rescued.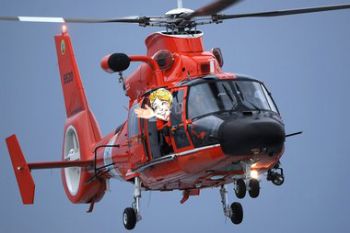 Woo Hoo, Iím saved. I asked the cute pilot if he could fly me home. He replied: ďNo way crazy lady, you can walk home. You walked all the way here, you can walk all the way homeĒ.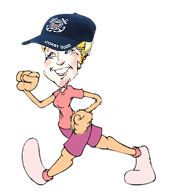 Oh well, later Mackinac Bridge. Maybe Iíll head to Mackinac Island for some famous Mackinac fudge. HmmmÖ a piece of fudge, not a pound (donít want any angry comments).

I need to get home before I turn the big 5-0! Wish me luck.