| | |
| --- | --- |
| | MICHCLEARY's Recent Blog Entries |


Thursday, January 20, 2011
I wanted to share a few thoughts about finding peace in the space that you find youself in.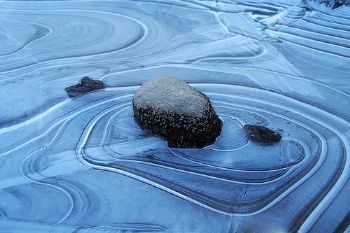 When I was searching for an image to go with my thoughts tonight I googled zen garden images. I find those pictures peaceful. This one was a zen garden in water.

So here is the background... I was sharing with a friend tonight how I felt about Yoga more than a year ago when I tried it. I was about 50 lbs heavier, couldn't make it through the class and found the poses way out of my league. I started going about six months ago again and found a teacher that was slower and I stayed. Week in and week out going for months now, to the point where I love it and I do some everyday. I have been progressing in my poses and am happy with where I'm at. Queue up last night when I'm happily standing outside my class early waiting for it to start.

Up walks one of my daughter's friends (17) and starts chatting with me. This is her first class and she's only been doing Wii Fit Yoga at home. I tell her hey this teacher is hard but don't give up. Do the best you can and don't be nervous. She gets a mat and gets right next to me so she can follow me. I'm happy to help and then she cranks out this pose...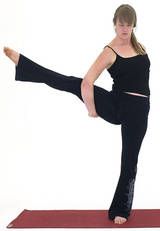 It's called a Bird of Paradise pose and I'm no where near it. She managed all kinds of binds and poses that I am not close to accomplishing. It really was challenging to not let all that deflate my self-confidence. It took sheer will power for me to shut out all the negative thoughts about my age, my ability, my shape, etc.

So today, I was focusing on all the good things about the space I'm in...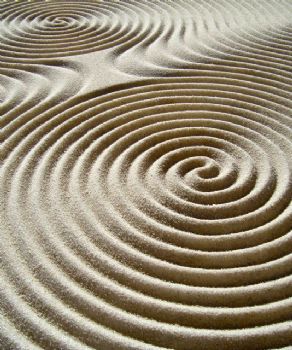 focusing on creating order in the midst of all the noise and images of what society throws at us constantly about what a perfect woman should look like. I wanted to find peace and inhabit the space that I am in. So here's where I'm at....

I am 48. I'll never be 17 again. But I can be a damn good 48 if I work at it everyday. I'm almost six feet tall. I will hold my head up high, stand up straight, and wear heels if I want to.

I've lost 90 lbs. I'm not at my goal weight yet, but I'm close. I wish I had never been overweight in the first place but it happened and I can't erase that. I can conquer it though. One of my favorite songs on my running play list right now says "I'm not what I have been, I'm what I've overcome".

I may not ever be able to do a bird of paradise, but there are a lot of poses that I will be able to do, and I'm getting better every week.

I have a pin in my knee and one in my hand. They will never be 100% but if I keep building my strength they will get very close. That is also something I can't erase or change. So I have to learn to work with what I've got.

When I first started losing weight I couldn't jog a quarter of a mile. Yesterday I cranked out five miles non-stop on the treadmill. On March 27th I'll finish my first 1/2 marathon by running/walking or whatever it takes to finish it.

I was talking to another woman my age, same knee surgery only a couple years prior to mine. She was feeling guilty that she couldn't do lunges in our class and saying she felt embarrassed during that part of our shift & lift class. I've been there. The whole feeling guilty that you couldn't accomplish what the person next to you is doing. Why do we do that to ourselves? Next Tuesday I'll make it a point to remind her that whatever she can do is fine and don't sweat it.

I wish we would all spend more time encouraging one another and finding peace with our current capabilities. I plan on continuing to improve, reach my goals, and then some. In the meantime, I also plan on cutting myself more mental slack and accepting myself for who and what I am on each and everyday. I am not going to compare myself to others in my class who are a different size, shape, or age than me.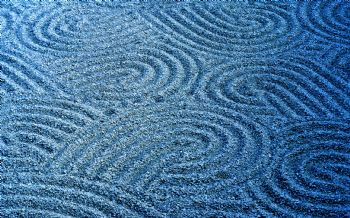 So how will you work to make each day the best you can be and not let the noise around you discourage you? Who can you encourage this week? How will you create peace in your space?






Wednesday, January 19, 2011

I was sitting in my imaginary beach chair looking out at my pretend ocean and contemplating life when I thought about my list of give ups this morning.

Really this thought stems from a conversation I had a number of months ago with a work colleague. I was routinely giving him friendly harrassment about improving his eating habits. I would leave sticky notes on his can of Dr. Pepper and note how many teaspoons of sugar were in it. :) Yeah I was bad like that.

Anyway he responded one day by saying he didn't like all the things you had to give up when you chose a healthy lifestyle. With that in mind I present a brief list of things that SP has caused me to give up:



After losing 90 lbs, I have given up being afraid of what the doctor will say to me when I go in for a checkup. She calls me her incredibly shrinking patient and brags on me to the staff when I see her now.



I have given up 1/2 of my pants sizes and had the opportunity to switch over from the plus size stores/departments and can now shop in just about any store I want to shop in. (including the ones that my teenage daughter loves to shop at)



I have successfully given up supporting the soda industry and enjoy drinking water everyday.



I've given up hours of watching TV a day, and instead meet friends at the gym for working out. I find this form of social interaction much more stimulating.



I've given up being winded at going up three flights of stairs after a fire drill to routinely running 5ks with a running buddy and a growing club of Dallas sparkers!



I've given up "mom" jeans for MISS Me Jeans and get noticed when I wear them.



I've given up supporting the junk food industry and love my Clean Eating Diet. I realize now that french fries should not be my primary form of vegetable intake and that they are not my friend.



I've given up feeling alone in my weight loss journey to having tons of friends on SP who support me on a daily basis.



I've given up a future of potential diseases and immobility for an improved health outlook and the ability to do things for myself. I ditched immobility for loving Yoga and Pilates.

So in the end, do I regret the fact that I buy Runner's World instead of Paula Dean magazines? Do I miss refined sugar, butter, and her favorite "whipping cream"? No. I realized that this morning as I drank my black coffee and have successfully given up my addiction to Hazelnut Coffee Creamer. My tastes have changed, and I'm better for it.

I'm happy to have given up what I had before. I took one small step at a time and worked SP day in and day out and I wouldn't trade that for anything on the list of items that I have given up.



Oh and I did find another use for my ice cream bowl...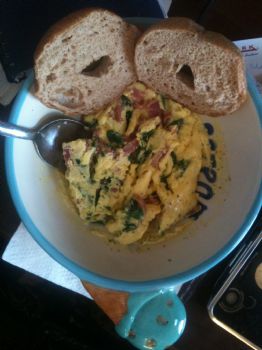 I used it this morning to microwave my breakfast of spinach, turkey bacon, and egg beater omelette and served it with mini whole wheat bagels.





Tuesday, January 18, 2011
Here are a few hints for noticing when SP has totally converted you to a healthier lifestyle just in case you were wondering:



The mayo in your fridge expires because you would rather use avocado or hummus instead



You're prone to measure your food and check to make sure you're not running out of fresh baby spinach because you eat that everyday.



You wonder what your life was like before you found Greek Yogurt because you can't remember.



You empty that drawer full of shorts that are too big and convert it to your drawer full of running gear.



You check your running calendar BEFORE you'll commit to some social event.



You have texts coming in from a lot of people whose last name is "sparkpeople" - you don't know where they live but you know if they are on track with their healthy lifestyle or not.



You log in on your Iphone SP app before you get out of bed so you don't forget later and break your log in streak.



You have to check twitter to see what Coach Nicole's workout song of the day is.



You "follow" your pilates instructor on twitter and know the email address to your shift & lift instructor



They want to know where you were if you missed class.



Your significant other asks "when" you're going to the gym and not "if" because it is your lifesytle to go.



The staff at the gym starts getting out your class pass when they see you hit the door.



You get frustrated when a work event requires you to miss your favorite gym class.



You start thinking that Cincinnati might be a good place to vacation because of sparkpeople conventions. You had to look up how to spell cincinnati because it's never been on your radar before.



You find yourself registering for a 1/2 marathon even though you've never done one of those...EVER.



Your trainer follows you on FB and knows your # and you look at cheat food and wonder if he'll be able to tell you ate it so you don't.



You move stuff around to make room for Yoga at home and you actually do it.



If you have to travel you pack your foam roller in your suitcase because you can't live without it and you check to see if the hotel has a gym.

You could probably add a few more of your own. I was just randomly noticing things today when my daughter said we had to throw out the mayo and I thought I'd share a few tips so you could see if the conversion was going on in your own life!

I LOVE SPARKPEOPLE!





Monday, January 17, 2011
Dear Me:

Remember next time you wake up blue and tired, that SparkPeople is the first thing you should do.

Remember when you're wondering if you're making any impact in this world, or any difference in your life, that Spark People is the first thing you should do. Before the negative mindset kicks in and you think it's okay to just skip today because what good is one little old day anyway?

Remember that when you woke up that way this morning, and the habit of SP kicked in - you found a comment on your page from another sparker that said this:

"Let today be that day

This is a day filled with possibilities. This is a day when you can get results.
Though conditions may not be perfect, still they are sufficient for you to move
forward. Though circumstances may not he ideal, within those circumstances you
can most certainly make progress.

What is it that you would like to achieve? What is it that you wish to change, improve
upon, create, express or experience?

If you ever want it to happen, now is when you must do something about it. If it is your desire to see it come about, it is your responsibility to make the necessary effort.

Nothing ever gets accomplished someday by somebody. If it is to happen, it must be done on a specific day by a specific person.

Let today be that day. And let yourself be that person."

Me, remember that picked you up? So the day was filled with nutrition tracking, fitness minutes, team challenges, support from fellow sparkers and a more cheerful attitude than you could have constructed on your own. Dancing in the bathroom by yourself for 20 minutes chased your blues away. Realizing that none of your kids thought this was odd behavior for you made you laugh. Pilates with Alex was as great as ever. Coming home to do Yoga and stretch was relaxing and soothing.

Remember that a healthy diet all day made you feel good. The homemade vegetable beef soup in the crockpot made the house smell yummy.

Me, you've been on this journey a long time. Blues don't have to get you down. You can choose your attitude. You can choose your day. SparkPeople has taught you important lessons about this all along the way. Just remember, sign in. That is all you have to do. When you do the door to success with fly wide open and you can continue on your journey, leaving the blues behind you to shrink back into the distance - weak and defeated.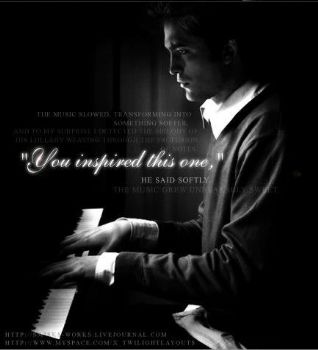 Besides...it's 304 days until the Breaking Dawn release and you haven't reached your goal jean size yet! Get it together girlfriend and rock the show!







Saturday, January 15, 2011
I saw a commercial that made me laugh out loud... the woman is trying to convince herself to get out of bed and workout. She says "there must be a law against sweating before 7:00 in the morning". This is typically my mentality and there isn't really anything I like to see at the wee hours besides the inside of my eyelids.....

Yet on this chilly, drizzly, grey day in Dallas I was getting up at 6:00 in the morning to get dressed to go run - outside - on purpose! I knew then that SP had warped my brain cells in some way. Maybe it's been the 503 days of logging in. The constant support, encouragement and endless motivation. Coach Nicole telling me I could, and to eat my broccoli.

I met members of the SparkDallas team to run the Hot Chocolate 5k in Addison. Here is a picture of me and my BFF (susiewhite1109) who is my running buddy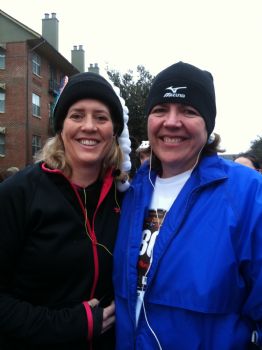 Some of us made goofy hats and I added a new feature to the side of mine -



I loved Jerome's hat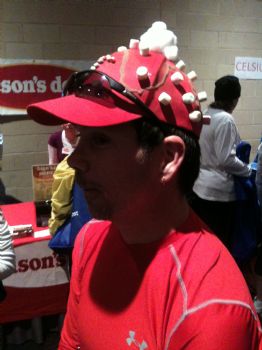 This picture is bad lighting but still I think you can tell that Susie and I have a few inches on SP Coach Nancy...yeah she's awesome.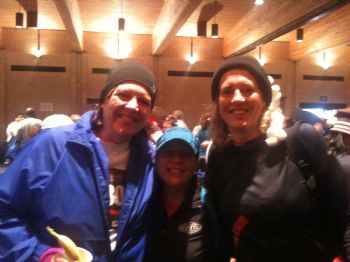 I started reading Coach Nicole's blogs about running back in late 2009 and ran my first 5k in over 20 years. In 2010 Susie and I ran 5 of them. This year we have a goal to run in 12 events and one of them is the Rock N Roll Half Marathon on March 27th. Brain cells warping further to believe that I can run/walk 13.1 miles.

This morning's run was a release for me and I felt like mentally I moved to a new place. In a couple of the last races we did, I was constantly worried up until about mile 2.5 out of the 3.2 that for some reason I wouldn't be able to finish. Today I had no such worry. Even though I have been sick with a bad cold and hadn't run in two weeks, I knew that I had done enough of these and that not finishing wasn't a concern. It gave me peace while running to just enjoy the moment...chilly, misty, and dreary turned into fun running with 1,700 other like minded individuals.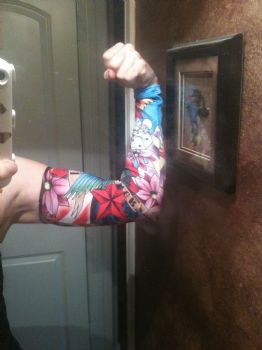 One of the reasons I know I'm more into running is the stuff I buy now. The picture above shows off my new running sleeves that help keep me warm. I had on a new outdoor running jacket and pants that I got as a Christmas present. I actually asked for outdoor running clothes as a Christmas present.

I have colorful new running shoes that i LOVE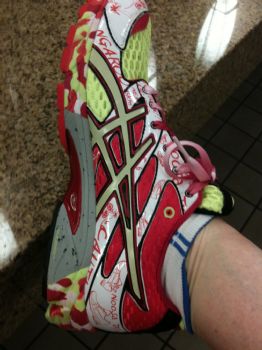 I have a running calendar in my office, and I joined the Dallas Running Club. It all started back with a blog that Coach Nicole wrote. And yes Nicole...I did have a cup of broccoli with my dinner!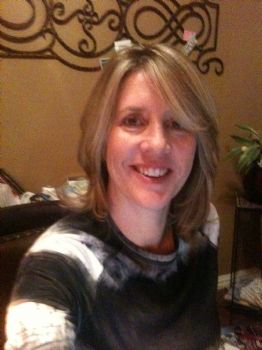 So here I am...warped mind and all... 90 lbs down...running...and thinking I should send Coach Nicole a thank you card.

And just in case SP Coach Denise feels left out...this is for her: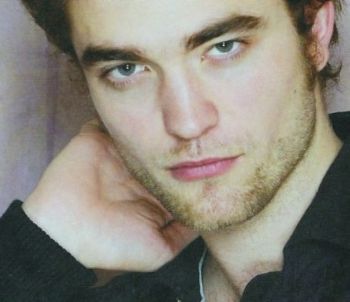 First Page
1
2
3
4
5
6
7
8
9
10
11
12
13
14
15
16
17
18
19
20
21
22
23
24
25
26
27
28
29
30
31
32
33
34
35
36
37
38
39
40
41
42
43
44
45
46
47
48
49
50
51
52
53
54
55
56
57
58
59
60
61
62 63 64 65 66 67 68 69 70 71 72 73 74 75 76 77 78 79 80 81 82 83 84 85 86 87 88 89 90 91 92 93 94 95 96 97 98 99 100 101 102 103 104 105 106 107 108 109 110 111 112 113 114 115 116 117 118 119 120 121 122 123 Last Page

Get An Email Alert Each Time MICHCLEARY Posts