Monday, March 02, 2009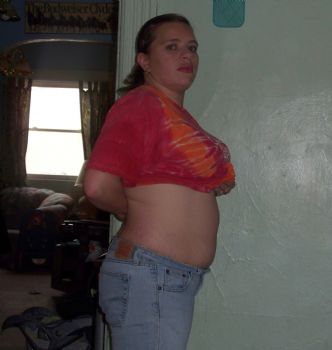 Wow, already March and boy am I ready for it. I cannot wait til spring just to be able to get outdoors more. I'm doing great on consistency where our workouts are concerned. This week I'm exercising 60 min. 3x week and 30 4x week. With a day off occasionally here and there. Our total number of days from February was 21. So we beat out January's 15 days. I'm shooting for 21+ this month. I'm also still in the process of getting back up to 1 1/2 hours 6-7 days a week. Slow and steady wins the race.

I'm also starting to see some results, not from the scale so much ( only 1lb. so far) but in how my clothes are fitting. Some jeans I could barely squeeze into back in January are now going on with ease and are just a lil' snug as opposed to "these jeans are so tight I can't breathe" tight. In fact the jeans I'm wearing are just such a pair. I'm noticing more defined muscle tone all over my body. My confidence is back up and I'm really feeling like I'm me again. That "I can't wait til morning so I can workout again." feeling is back. I feel unstoppable.

However the best changes to come out of month 2 are not from me, but my husband. He's starting to exercise too. He found this workout video online that he likes and so far has been sticking with it. This is week 2 for him. I'm so proud of him! I really hope I can keep him inspired to stick with it. I'm living proof that it will payoff. Consistency is key.

Overall, I think we did February proud. Made the most of the days we had and reaped all the rewards.......until next month, take care.