| | |
| --- | --- |
| | MERRYJAYNE1978's Recent Blog Entries |


Friday, September 10, 2010
I am a HUGE fan of B. Scott (he's a radio, tv, and Youtube blogger who does fashion, celeb interviews and talks about personal issues like self love and acceptance). I'm a bit behind on viewing his YT channel so I went today and saw a video about getting your tens. Basically B. Scott was saying that when you watch figure skating or gymnastics and the athlete does such a fabulous, flawless job that the judges have to recognize it as such and give them a 10. Not a 9.9 but a 10. Well, B was like, too often in life we are afraid to tell someone to give us our 10. You do a GREAT job at work, go above and beyond...and no one gives you any feedback. Or you are putting that "S" on your chest and being a superhero for your kids, your partner, your friends and fam...and no one so much as says thank you. It makes you feel discouraged, disappointed and disillusioned. You try to shake it off, tell yourself they're just too busy or that's just their way...but the reality is a little recognition and appreciation would go a long way.

We're taught as little kids that its "impolite" to ask for compliments. I think there's a difference between fishing for compliments and seeking acknowledgement. If you KNOW you are doing/being/giving all you can and doing a damn good job of it too...there is NOTHING wrong with wanting that to be acknowledged, respected, reciprocated and appreciated. You aren't asking anyone to throw you a parade (but hey..maybe you deserve one) just a simple act of acknowledgement, be it in the form of a card, a small gift, or even a simple thank you. Just something to know your efforts are noticed and appreciated. Don't let having "good manners" stop you from getting your due. You don't have to be rude or aggressive or anything...just let it be known you think you deserve your 10.

Now...as I was all set to take the above advice and compiling my list of those who were holding out me...I stopped. My spirit spoke...and told me that it was all good and well that I wanted to RECEIVE...but I should also take care to make sure that I was GIVING as well. Too often we assume that the people in our lives just KNOW what they mean to us, how much we value them, how deep our love is and how much they matter. Maybe they do...but we should always tell them and show them anyway. You never know when they might be taken from you. And no one ever lost a loved one and regretted telling them too much and too often what they meant to them...but far too many regret not saying it enough. So I stopped, humbled myself a bit (just a bit) and started compiling a new list. A list of my essential people. You know..those people that make your light shine a little brighter, your spirit float a little higher and your heart feel a little lighter. The people that provide your center and your backbone. The MVP's on your life's roster.

I sought them out, one at a time. My parents, who I absolutely adore and have always let me know there isn't anything they wouldn't go through with or do for me. I gave them their 10. My older bro, who has always had my back and been an inspiration and a source of motivation (and sometimes aggravation lol) I gave him his 10. My girlfriends...who have stood by me through 11 years of school, boyfriends, babies, breakups, make ups, drama, good times, weddings, funerals and all things in between. They got their 10's. My Ethan...the man who amazes me on the daily and by being such a good man has made me even better woman...he got his. And the thing is...I think I felt better giving the people in my life their props than I would have had I went merely seeking mine. And...in giving I actually DID end up receiving. Every single person let me know what I meant to THEM. I didn't ask for them...but I got my 10's too.

I truly believe there is a connection with our mind, body and spirit. If your mind is weak and your spirit is damaged, the body will show it. If your mind is strong and your spirit is lifted, your body will respond. Losing weight is so much more than counting calories and crunching abs. We have to find ourselves and our centers and that means getting honest about ourselves, our situations and those in our lives. You can't have a healthy body with a sick soul.

So as you go on to this journey to healthier you...think about not only who may owe you a 10 but whether or not YOU are holding out on anyone. Have your told your bff lately just how much they rock? Have you told your family (be it your biological or that which you've created) how much they mean to you? Have you told your partner how freaking fantastic you think they are? Have you said it...have you showed it? If not...go forth and give out your 10's. And if you aren't getting what it is you need and deserve, remember that there is nothing shameful, disrespectful or tacky about asking for it.





Thursday, September 02, 2010
This blog was inspired by a comment left by one of my Spark buddies.

We all know what makes us tick, what our dreams, goals and ambitions for us as an individual are. Not as a mother or father, not as a spouse, not as a lover, not as a daughter or son, or in our professional title, but as a person. We all start out with the best of intentions, full of promise and possibility, but quite often, somewhere along the road our train goes off the track. We focus on our partners, what they need, what they're going through, how to be their backbone and push them to the next level. We focus on our children and pour every bit of the best of who we are into them. We focus on our work and how to reach that level of success that will allow us to look back and say "I made it". We focus on the neighborhood gossip and what they might be saying about us behind our backs. We focus on anything and everything, but who we are and who we wanted to be. Is it really any wonder that we ended up here? Wherever your "here" is, whether its being over weight, over stressed, under appreciated or flat out over whelmed, we all got here the same way. Not taking the time to take care of ourselves. Putting ourselves last on the list of priorities. Taking less than we deserve and giving until we have nothing left to give.

If there is one thing I've learned, not only on this weight loss journey, but in life in general, its that you cannot live for other people. You can't live for your parents, you can't live for your friends, you can't live for your partner, you can't live for your children. You need to live for you. Find your joy and find what makes your spirit sing and live for you. Stop using other people's expectations as the measuring stick by which you gauge your accomplishments and your worth. That old adage is true: You can't please all of the people all the time. Please YOURSELF. If you fill your spirit with love and acceptance for YOURSELF, that love will spill over to your friends and loved ones. You cannot give away what you don't have. You can't give your friends support and encouragement if you don't know how to look at yourself and say "You did the damn thing, good job". You can't upgrade your partner to first class if you are sitting in economy. You can't give your children the gift of being secure with who they are, if you are not secure with who YOU are.

Where does this tie into weight loss? For me, a big part of my journey was and remains about acceptance. See, before I lost a pound I had to learn to accept myself as is, right there in that moment. Because if I didn't love me at 223 pounds (yes, I said 223) then I wouldn't love me at 180, or 150 or 120. If I couldn't look at myself and KNOW that I was beautifully, gloriously, and divinely made it wouldn't matter if I were a size 22 or a size 6, I would STILL be in the same place. Living to fulfill the expectations of others. Hoping that THEIR praise, THEIR thankfulness, and THEIR acceptance would fill up the empty space in my spirit. And when I fell short, letting THEIR disappointment, THEIR hurtful words, THEIR judgments of who I am determine MY worth. I had to walk over to a FULL length mirror, buck booty naked (no it was not a good look lol) and say "I accept myself for who I am, flaws and all. I love me, I have worth, I have beauty and I am going to say it until I believe it." And it took months but eventually, I believed it. And I was STILL, as my Big Mama would say, "wide as all outside". It wasn't about the scale, or my clothes, or the expectations of society or friends or loved ones. It wasn't about my finances, or my job. It wasn't about Ethan...it was about ME. ME ME ME ME. Once I loved every bit of me from the top of my head to the tips of my toes, THEN I could move forth and change. I didn't have to "love" the dimples in my butt, the rolls on my stomach or the cellulite on my thighs but I had to accept they were there and love me with them to insure I would love me without them.

And the lesson in all this is- nothing and no one is stopping you from shining RIGHT NOW but you. I said NOW. Not at your goal weight, not twenty pounds from now, or when you run your first 5k, or when you fit into those size whatever jeans....SHINE RIGHT NOW. Whether you are size 28 or a size 2. Go and grab your diva moment. So many of you are sitting here, waiting until you reach some magical milestone to reward yourself....that's a good motivator for the future, but what are you doing to celebrate, embrace and love yourself RIGHT NOW? Go buy that freakum dress RIGHT NOW, put it on and KNOW that you are fierce, fabulous and can't nobody tell you nothing because you KNOW that you are the ish. Go do something you enjoy- be it the ballet, or paint ball or dancing...go do something to make you feel alive and renewed RIGHT NOW.

Your life is now not in ten, twenty or a hundred pounds. Its NOW. Accept yourself now. Love and celebrate yourself now. Honor yourself RIGHT NOW. Nothing and no one is stopping you from blinding the world with your shine, but you. No one is saying you can't make improvements...but there is a difference, a HUGE difference in body image and self image. Losing weight can only improve your body image. I will never be fake with y'all. I would be lying if I said I didn't like my body a hell of a lot more now than I did 60 plus pounds ago. But I would also be lying if I told you guys that losing that weight is what gave me my confidence, my joy, my swag if you will. My body is the temple that houses my spirit, but my spirit has been shining brightly and beautifully for a long time now and my body is just starting to catch up. Do not turn off your light while you are constructing your temple. SHINE RIGHT NOW. Your light is a beautiful thing. Honor it. Celebrate it. Love it and let it shine.





Tuesday, August 31, 2010
One of my Spark Teams (the fabulous, fierce and fantastic) Caramel Candy Cuties have decided to shake things up a bit by embarking on a 12 week challenge. Each week we're going to spice up our regular fitness routines by adding that week's special challenge. Part of the challenge is to post your before pic and starting measurements. Which for me is a huge deal. Not the before pic but the measurements.

If you look at my ticker you'll notice I don't have my weight on there...and its for a reason lol. I'm super uncomfy with the number always have been and until I reach that magical number I've set as my goal weight I most likely will remain that way. Which Ethan (who is giving me the side eye as I type this) keeps telling me is beyond ridiculous since technically I'm at a healthy weight now. And I realize that logically, but emotionally, I know I what I looked like at 135 and a size 5 and that's where I want to be again. (Ethan's side eye has turned into an eye roll and a shake of the head. ) I know what you're thinking...you're looking at my profile pic of me in that red dress and going...um, you look ok to me. Except it was (and still is) crazy tight and requires foundation garments galore to pull off. I'm talking two pairs of spanx, waist cincher, and a whole lot of prayer. I want to look like that without needing all the "extras". I used to live in dresses like that- just slip them on and go. I want that again. No Spanx, no girdle, no waist cincher just me in my dress. Which at this point, I can't do. And if I don't shake things up, it won't ever happen.

So, here's me biting the bullet and facing my insecurity about revealing my weight and my stats and refocusing myself and committing to reaching my goal.

Week 1
SW: 157.2


GW: 145 ~ Challenging but attainable

Other goals: to get some more muscle definition in my arms and in my abs (which don't exist at the moment lol)

Measurements
Bust: 38.5
Waist: 33
Hips: 40 (these bad boys REFUSE to leave)
Right Arm: 12
Left Arm: 12.5
Right Thigh: 25
Left Thigh: 26 (clearly my left side is on shenanigans)


And now for the dreaded "before" pics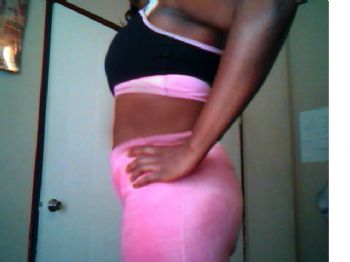 And this is where I'm trying to...no GOING to get back to...this is me Valentine's of '04 (my youngest was almost a year old at this point so clearly I can't blame the weight gain on having babies LOL)





And here's me now (this was an impulse pic, sorry its such a mess. Just wanted to give you guys an idea of where I am in relation to where I want to be)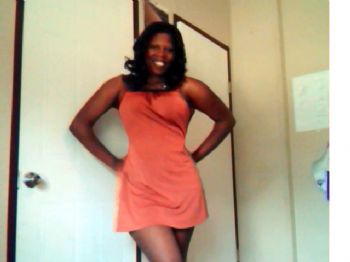 So this is me at the beginning of my 12 week challenge...hopefully by the end I will feel a little more secure and comfy in my own skin. For those of you who did the math, when i first joined SP I was about 200 pounds...and this was AFTER losing 23 pounds (it took almost a year to lose that since i was totally half-assed about it and had no clue what I was doing). So all total I've lost 66 pounds, but only 42 since joining SP. (lord did I just admit how big i was?) Its been a long road but I'm pretty proud of my progress. And people who haven't seen me in awhile are stunned by it. Like yesterday.

As part of my job every year I have to go out into the community and give speeches about dating and domestic violence...we pretty much hit the same places every year. This year when we presented at one of the colleges our liason was FLOORED by the change in my appearance. She actually asked if I'd gotten a lap band or something. I laughed and told her no...I'd gotten my butt up and put the burgers down.

Just to compare here's what I wore last year to give my speech (and this outfit was TIGHT on a sista too lol) and here's what I wore Monday.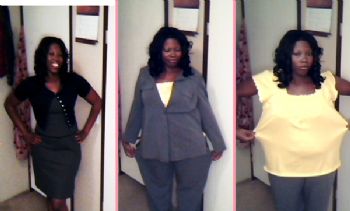 So on that uplifting little note, we're gonna wrap this up, and I'm going to encourage all my fellow CCC's taking this challenge with me and all my fellow spark buddies enduring challenges of their own to keep on shining and keep on striving towards your goals. If you can conceive it, you can achieve it!








Monday, August 23, 2010
I started this weight loss journey with one goal in mind- to get as fierce and fabulous on the outside as I knew I was on the inside. What I found is that getting to Diva status and having a healthy lifestyle was not just about sweating out my hairdo running laps, or being calorie conscious and eating right. As the pounds started peeling off MY body, I realized I wasn't getting any lighter. My inner diva was buried, hidden, make that SMOTHERED by pound, upon pound of negativity and insecurity. She was literally drowning in a sea of dead weight- and NONE of it was on my 5 foot 7 frame. The heaviness, the faithlessness, the bitterness was coming from my..."friends"?

When I first realized that I needed to not only release the extra weight on my body but the extra weight certain people were putting on my spirit as well...I was in a state of shock. This weight loss thing was supposed to be about external changes- getting to Kim Kardashian levels of hotness. All this emotional upheaval was not expected or particularly welcome. So I pushed it aside, ignored it and ran a few extra laps. But the thing is, when your spirit speaks to you, you can't NOT listen. And the more I tried to silence that little voice, the louder it spoke. Until I had no choice but to listen to what it was saying. And so began a process of tending to my emotional garden, and pulling the weeds. It wasn't easy, but it was essential. And when I was done and I took a look around, things were bright, and light and beautiful and my spirit was quiet and content.

Now I'm not suggesting you guys run out and make all new friends and disown your family...but I'm sure that 99% of you are holding onto at least one "friend" or family member that does damage to you and your spirit. You know them, they are the person who popped into your head right now. That person who makes your shoulders slump, and your head hang and your stomach twist into knots. That person that makes you break out all your best defensive moves b/c you know you're gonna need them when they come around. Or they just cause chaos and confusion...your man/woman doesn't like them, your other friends don't like them, you can't go anywhere with them w/out some drama popping off and its exhausting. That person that just makes you sick...and yet you hold on. Stop the madness! Let Them Go!

When I first started pulling weeds, I used some general criteria. The following types of people had to go immediately.

~ Negative people. The type of person that constantly, consistently rains on your parade. You can have the most amazingly divine day of your life, share it with them and they will find SOMETHING negative to say to bring you and your spirit down. Leave them to their negativity and move on. Negative energy attracts negative energy. How can you expect to be positive when you surround yourself w/negativity?

~ Scallywags, trollops, and hoe's. Oh yeah, I went there. If you feel like you can't leave your man around them unattended for even five minutes to go to the restroom, because you know they'll be on him like a crackhead on a glass pipe, its time to let that go. So what if you've been down since '93...if you can't trust her not to stab you in the back, what are keeping her around for? Also...people DO judge you by the company you keep. Are you a trollop? Then why are you hanging w/trollops? Think about it.

~Scene Stealer. You know the type. The one that you call in tears to vent about your bad day to...and before you finish your first sentence, the conversation has circled around to them. Their day, their issues, their needs. The me, me, me type of friend, the kind of self centered person who can't even begin to focus on you and what you're going through. They are always looking to take from you, to vent to you, to lean on you...but when its your time of need, they are nowhere to be found. Let them go.

~Blue Ribbon Winners. You know the type. EVERYTHING becomes a competition. They don't care if you're doing bad- as long as they are doing better its all good in the hood. That's not friendship and that's not healthy. There's a difference between competition and inspiration. One uplifts you, the other drags you down. Friends should support and encourage each other. If they need to compete, tell them to go on American Idol or the Amazing Race, but to beat feet out of your area. They mean you no good.

~Dream Killers. Now this gets dicey, but if you have a goal or an aspiration and your friend/loved one will not support you...they might need to go. Now your dream is something completely ridonkulous (no not ridiculous, ridonkulous) like wanting to play in the NBA...but you have no skills...then a true friend will gently encourage you to pursue other options. But if your dream is say, running your own restaurant, and all they do is tell you the many ways you can, AND WILL, fail...maybe you need to part ways. If you surround yourself with people who do not believe you, you will eventually stop believing in yourself.

Trust me, I know that sometimes we keep people in our lives because we have history with them. Or we are terrified of change or being alone. Being alone is nowhere near as painful as being with people who make you FEEL as if you are alone. And its ok to let go with grace. You don't need the dramatic goodbye scene...you don't need a dramatic break up. Acknowledge who they were to you, be thankful for whatever good times there were and let go with peace and grace. Now they may to try to come back...but close the gate on your garden. When you get rid of the weeds, the flowers are so much more beautiful. You notice them more, appreciate them, tend to them more lovingly. Focus on your flowers my buddies...cut them weeds lol. :)






Tuesday, June 29, 2010
A little over a year ago I happened to be watching Good Morning America while eating a chocolate, chocolate chip muffin and drinking one of those designer coffee drinks that is more whipped cream, syrup and sugar than coffee. I had no idea that my life as I knew it was about to change.

They were doing a segment about People magazine's cover story of regular people who had lost at least half their size. There was a woman on who was a doctor and a mother of 5...and had lost over 140 pounds with the help of SP. I sat there, I looked at her, looked at me and decided I was over it.

-I was over only taking pictures from the boobs up.

-I was over feeling insecure about how Ethan and I looked together.

-I was over having to hunt for fierce fashion in my size.

I was over looking in the mirror and hating what I saw but mostly I was over myself and my excuses and my apathy about my health and my weight.

So I finished my muffin and my coffee drink (change takes time people lol) and did a web search for Spark People. Once I found out it was free I figured I had nothing to lose but weight so I joined up. And in the year that I've been on SP, I haven't just lost...I've gained. I've lost weight and inches, but gained body confidence. I lost my bad habits but gained self discipline. I lost my unreasonable expectations and gained real knowledge and understanding. I lost my excuses but gained self reliance.

Spark people gave me the knowledge, tools and support I needed to go from a woman who struggled to finish Coach Nicole's 10 minute jump rope video to a woman who is now doing P90X. I went from all my veggies coming out of a can to being a regular at the Farmer's Market. I went from compromising myself and my health to refusing to take less than what I know I deserve. And it was all "sparked" by seeing someone else's story and them being brave enough and generous enough to share their struggle. So as I look back at this year and look forward to the next one, I share my story I hope someone somewhere finds themselves sparked into action and they in turn inspire and motivate someone around them.

and now some before and afters.....

EEK at the this before picture....42 pounds may not sound like much but dang what a difference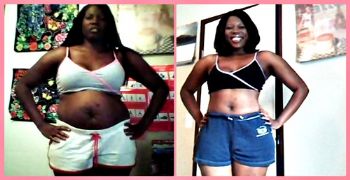 from the side...(ok why did no one tell me I looked like I was in my third trimester lol)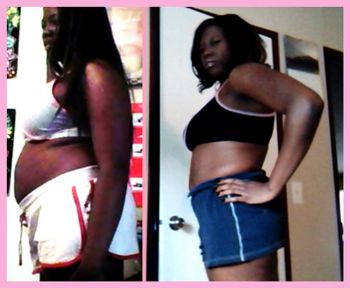 the "fat pants pic"



Old work out shorts vs new work out shorts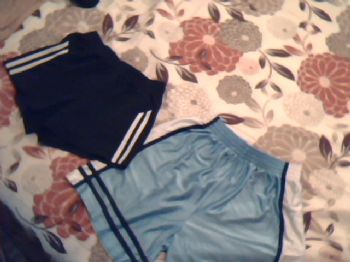 new jeans vs. old jeans





1 2 Last Page

Get An Email Alert Each Time MERRYJAYNE1978 Posts